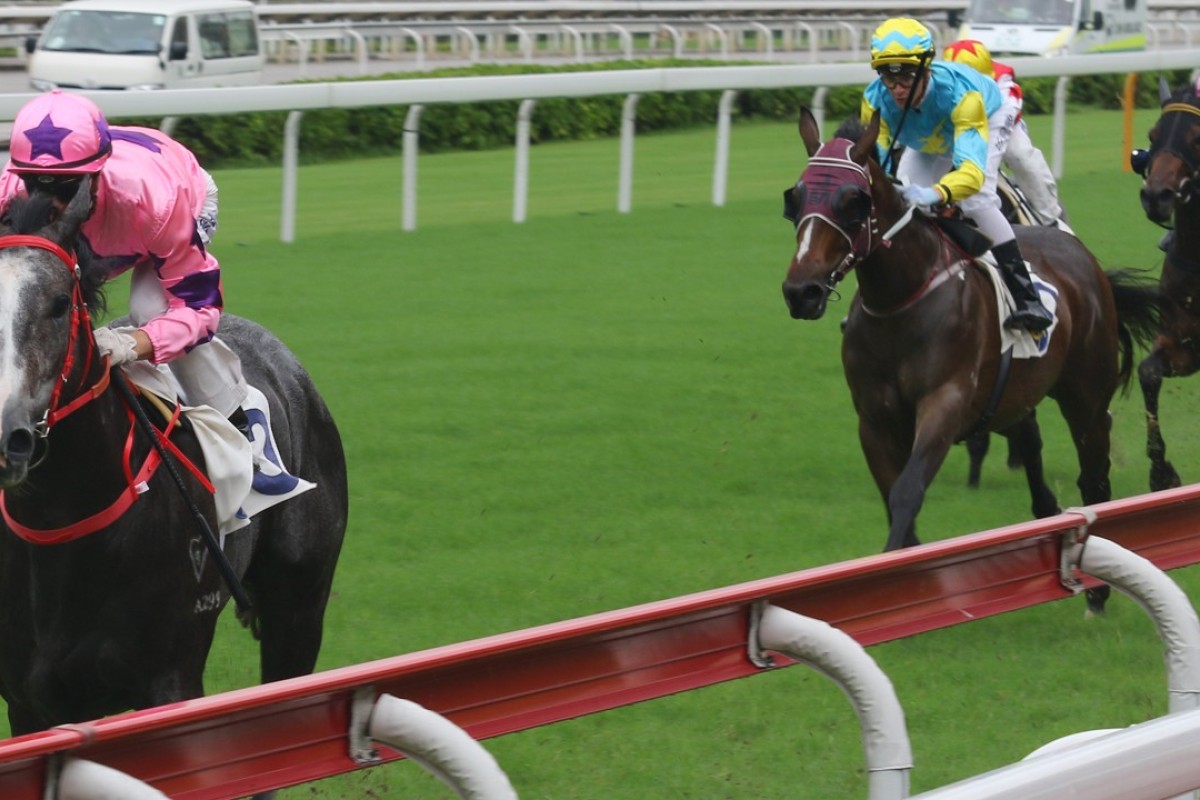 Ah, Champion Griffin. Come in, close the door, take a seat. We need to talk.
There is a general fog around the Champion Awards from which they may, potentially, emerge this year as having a worse relationship with the truth than Kellyanne Conway.
There have been eyebrow-raising decisions in the past at the annual racing awards and some shockers narrowly avoided, but 2017 promises to be the year that demands an overhaul.
There will be a delicious irony to it, for example, if, in the very season that the Jockey Club has plunged into the international pattern classifications pool by opening its Group race schedule to all comers to move to Part One of the Blue Book, the announcement of Rapper Dragon as Horse of the Year pulls the plug on everything for which the system stands.
Stop the vote: Rapper Dragon needs to be named Horse of the Year
As an anarchist at heart, it's a moment to be savoured.
As the Ghost Of Christmas Yet To Come might say, that's a foreshadowing of something that may or may not happen,
Champion Griffin, on the other hand, is an annual feast of mixed signals and confusion.
Even the expression, griffin, has its roots in… well, who the hell knows?
Its only tenuous link to the winged, clawed creature of literature, myth and legend, variously called a griffin, griffon or gryphon and going back to ancient Greek times, is that they both seem to have four legs and a tail.
The term griffin has long been used to signify a horse which arrives unraced and one explanation – if you have a better one, feel free to email – is that it stemmed from the days of the British Empire when newly arrived Westerners in India were referred to as griffins.
The griffin creature appears in the logo of HSBC, which has carried the nickname "the griffin" in the financial press, so there may be roots there but the connection to horse racing isn't obvious unless HSBC was an early sponsor of races for newly arrived horses.
With Joao Moreira in the saddle, Pakistan Star makes light work of Griffin Trophy
The problem with the award comes due to the changing nature of and distinctions between griffins, per se, and griffin racing.
The champion griffin award has lurched over the years between including only horses which ran in "griffin races", like the one Hot King Prawn won on the weekend, and just any old unraced horse kicking off in Class Four.
The "griffin races" are specifically for southern hemisphere two-year-olds and northern hemisphere three-year-olds as are our substitute for juvenile racing and it's fair to say they have not aged well.
Go back as recently as 15 years and the calendar featured 22 griffin races, starting in mid-January and averaging 13.3 runners per race.
Five years later, that read 11 races, starting in February and averaging 8.8 runners.
By 2012, that was six griffin races, the first in April, and averaging 8.1 runners and this season, with one more to go, five griffin races which have averaged less than seven runners.
So underwhelming are these events to the betting public, the Jockey Club adds an extra race to meetings with a griffin race so as not to lose out in the turnover stakes.
The only reason there wasn't an 11th race in this situation on recent "griffin days", is that the club is under pressure to find full fields for 88 meetings already. (Interestingly, those days still seem to have been very positive with regard to turnover vis a vis the 11-race cards.)
While there are views opposed to juvenile racing, as horses are physically immature at that stage, there is an essential truth that precocious talent is often true talent.
Just this century, griffin races have introduced the Group One quality of Good Ba Ba, The Duke, Scintillation, Inspiration, Amber Sky, Derby winner Fay Fay, amongst a host of horses which made it to Class One.
Along with the decline of griffin races has come a proportional decline in the frequency with which good talents have emerged from them. We don't even have the griffin grand final anymore, the Juvenile Trophy, once described to the Australian media by jockey Craig Williams as Hong Kong's Golden Slipper.
Now, roughly speaking, the collective Twitterverse, has nothing to do, all of the time. It has a permanently itinerant population passing through as night and day take their turns and can be a place where instantaneous excitement is easily generated.
Go back 12 months and Pakistan Star took over the place after a startling griffin debut against average horses but in a wow kind of way, supported by times and sectionals.
Sign of the times as internet creates Pakistan Star phenomenon
Now fast forward and there was considerable enthusiasm stemming from Hot King Prawn's victory on Sunday, as if griffin wins had now become the planted flag of future greatness.
The point about easy wins against bad opposition is that racing is not actually a time trial. It is adversarial – the idea is to finish first and there are no bonuses for fast times or wide margins even if those are still our best measuring sticks for talent.
We are not here to fry Hot King Prawn – we're allowed one pun – because the only job is to win and he did that softly and Silent Witness or Black Caviar might have won the same way.
But then so might Bullish Smart, who had people in raptures when he was winning six-horse races softly in poor times against the worst crop of griffins we've ever seen a few years ago.
Bullish Smart has lived up to everything he promised by being a very solid Class Three horse – he might possibly have turned out better, but his griffin form did not suggest it as a given.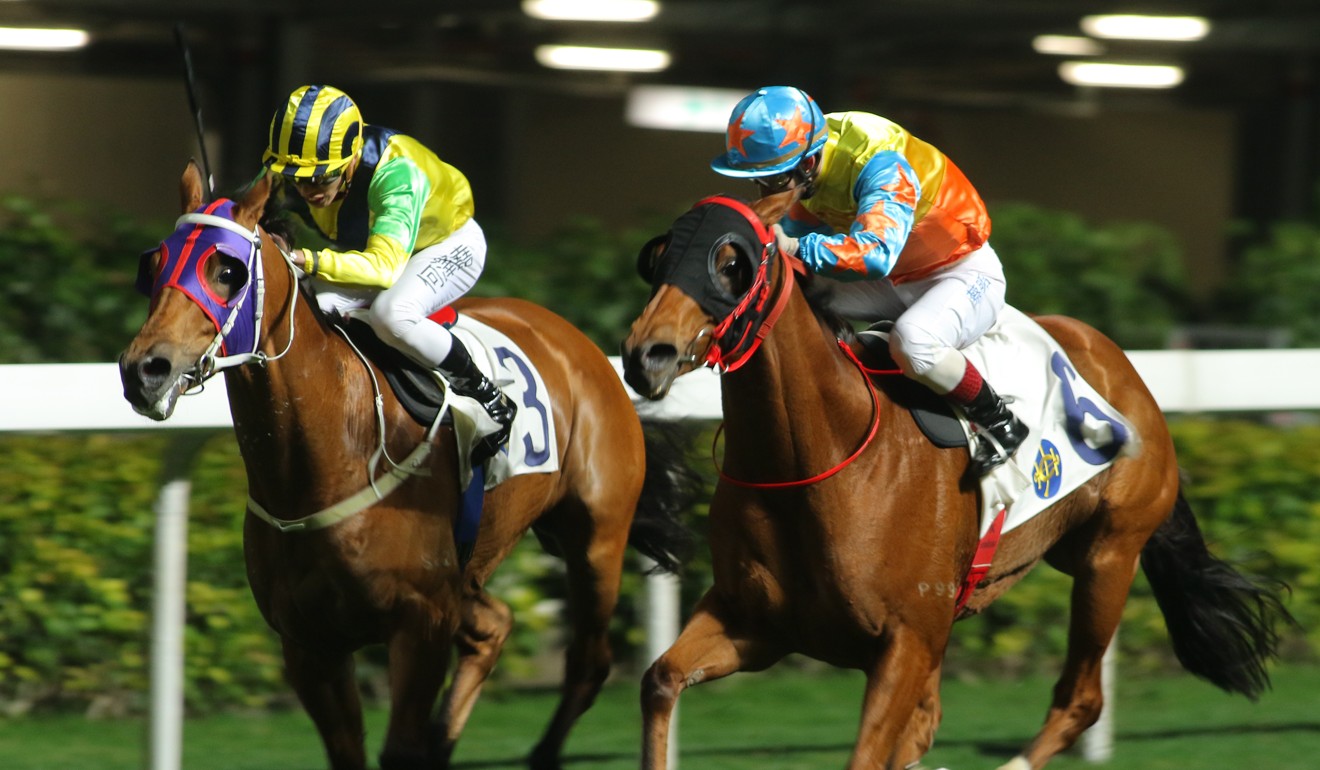 Nothing measurable in what Hot King Prawn has done in either win definitively says he is a good horse, either, only that he is much better than what he has met and with a whole wide blue reservoir of promise into which he might reach and pull out more when he does meet a challenge.
But that is ahead – and a long way ahead, just to hose down anyone who thought Hot King Prawn will be contesting Group races soon.
The John Size blueprint will be Luger, who looked a future Group horse from his first day out, won one of two in griffin races then had an untaxing three-year-old year of five runs, culminating in a first attempt at Class Two in the fourth-last race of the season.
That campaign included the Griffin Trophy in December, which is often a reunion for horses that were racing each other in griffin events six months earlier. As a rare chance to run three-year-olds against their own age, it is rarely missed by Size, so pencil that in for Hot King Prawn. Unless he excels to such an extent that Size has no other options, chances of the grey running in black type events at three are up there with settling Mars.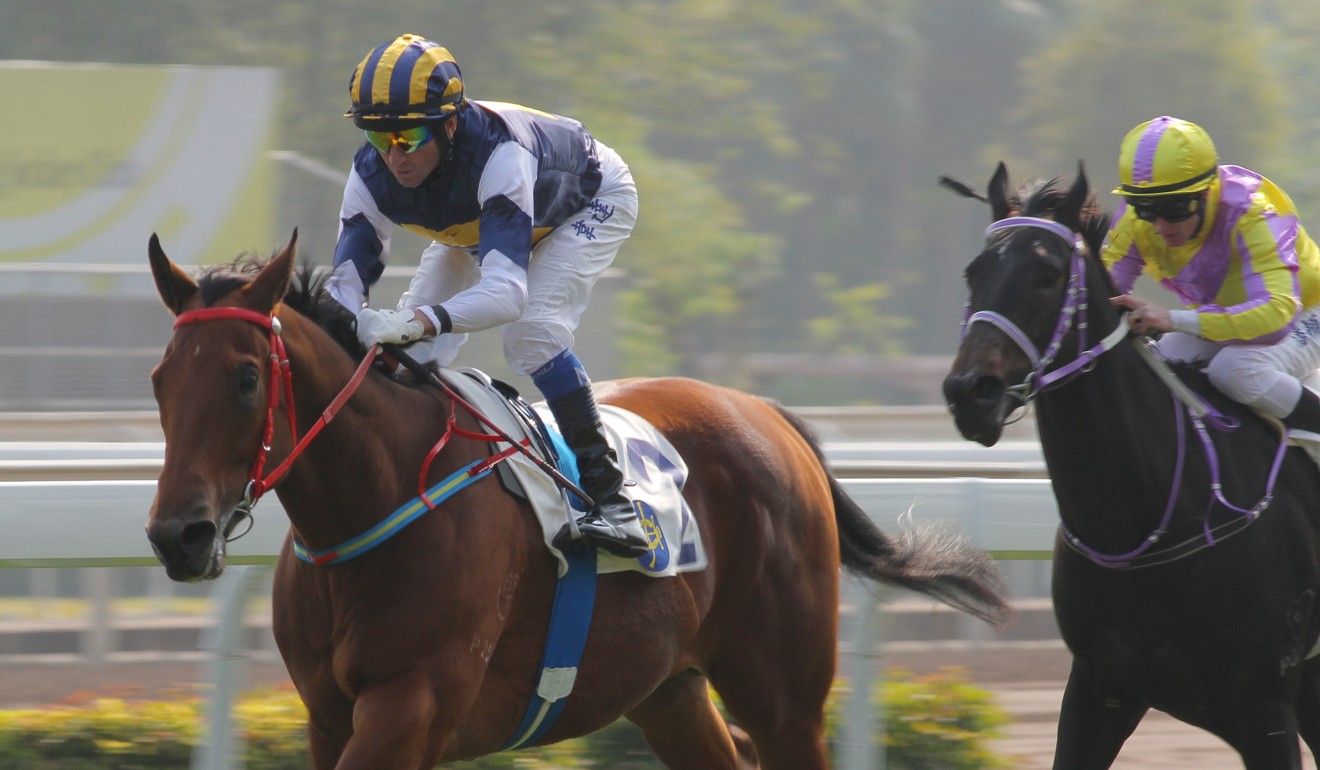 And that isn't only Size. The last southern hemisphere-bred three-year-old to win a Group race was Rapper Dragon last year, his fourth win in five runs, and before that was a nine-year break since Medic Power won the Sha Tin Vase as his sixth successive win (lowering the colours of another three-year-old seeking six in a row, Sacred Kingdom). Southern hemisphere three-year-olds just aren't pushed into those races unless there is nowhere else to go.
But we've taken the Orient Express to cross the road.
Twitter was crazy about Hot King Prawn, the "champion" griffin, on Sunday and time may prove that a prescient response to winning an uncompetitive race with nothing to support future greatness but a stylish look. It earned Hot King Prawn a 68 rating for when he lines up in Class Three – four less than northern hemisphere-bred Bullish Smart, but also two less than Great Win, a southern hemisphere-bred who became a household name – not.
Hot King Prawn offers the bare minimum in domination
Hot King Prawn may well turn out to be the best griffin this season but, the way the Champion Griffin award is structured, his credentials are inferior to fellow three-year-olds Premiere (three wins and rated 82) and Bravo Watchman (three wins and rated 75), who earned their stripes without the style but in the competitive open population.