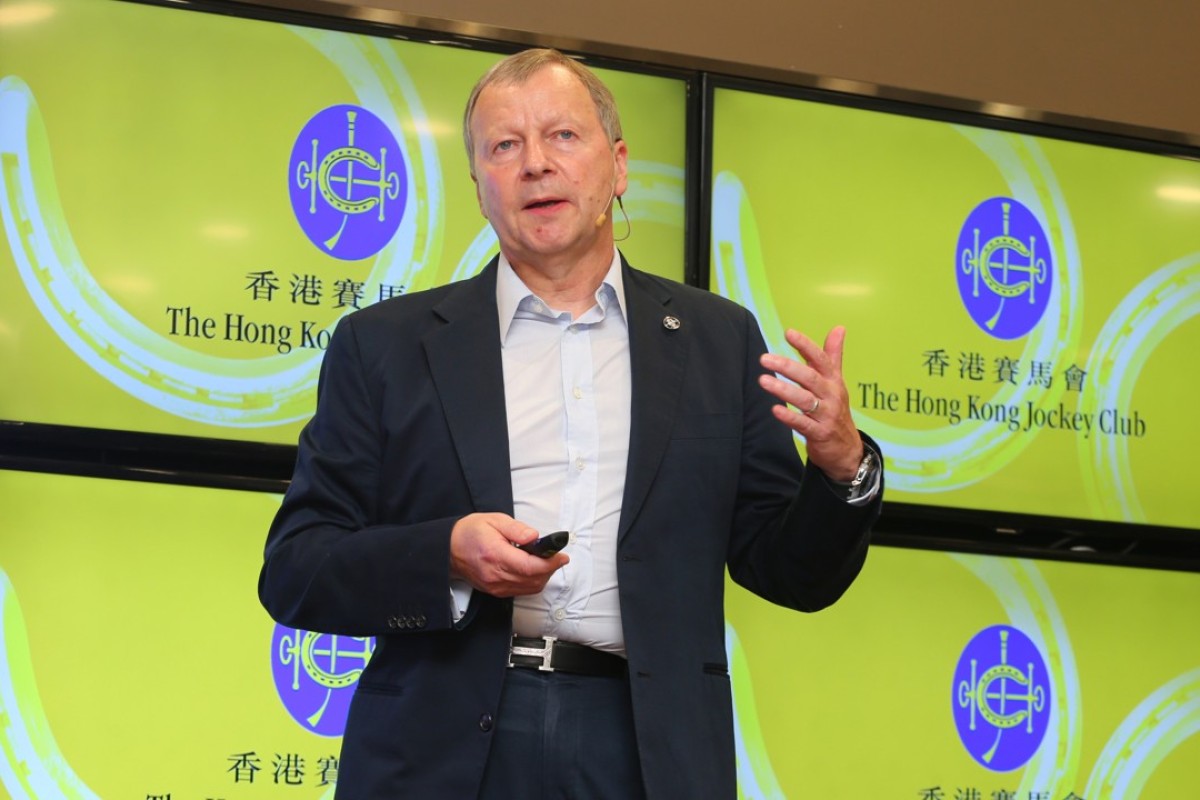 An early morning meeting will bring the final decision on Sunday's season-opening Sha Tin meeting but Jockey Club chief executive Winfried Engelbrecht-Bresges is optimistic on that front and several others as racing looks forward to a term of rebuilding on the track and consolidation off it.
The 2016-17 season that concluded seven weeks ago was all about records, with a record betting turnover up 10.7 per cent year on year, record commingling, a record racecourse attendance figure and record betting duty paid to the government.
On Thursday afternoon, there were indications this new season would open inauspiciously as Severe Tropical Storm Mawar was indicating a path towards Hong Kong, but a change of direction on Friday afternoon brought a happier tone from Sports Road.
"We will have a look at all the latest information we have at 7am on Sunday morning before making a final decision but I am confident at this stage that we will race, even though we may get a little bit wet," the club chief said.
Typhoon could cost the Jockey Club HK$1.2 billion in betting turnover
"Naturally, we are continuing to monitor the situation, safety is our primary concern and I think it's prudent that we wait as long as we reasonably can while still allowing time to inform our staff and customers so the final decision will be made Sunday morning. With 88 meetings, we have to take the good with the bad as far as weather goes but I'm optimistic."
Engelbrecht-Bresges is also optimistic that, although the heroics of last season are unlikely, the club can post another record turnover figure.
Smashing time for Hong Kong Jockey Club as records tumble and magic continues to flow
"Last season's turnover increase was quite a bit more than our expectations so I don't believe that is likely to be repeated. There are some geopolitical uncertainties about but the economic outlook is mostly good and I think a rise of three to four per cent is achievable," he said, and likewise suggested that the big commingling turnover rise last season to HK$6.5 billion is unlikely to recur, although the club adds Ireland to its betting partners as of Sunday.
"I expect commingling to normalise to some extent. We added markets like Great Britain and Canada last season and, although we add Ireland and are in discussions with some other countries for this season, they are smaller markets. So the next step should come as commingling operators offer internet access to their customers. Until now, it has mostly been on the phone, so opening up online should be a positive."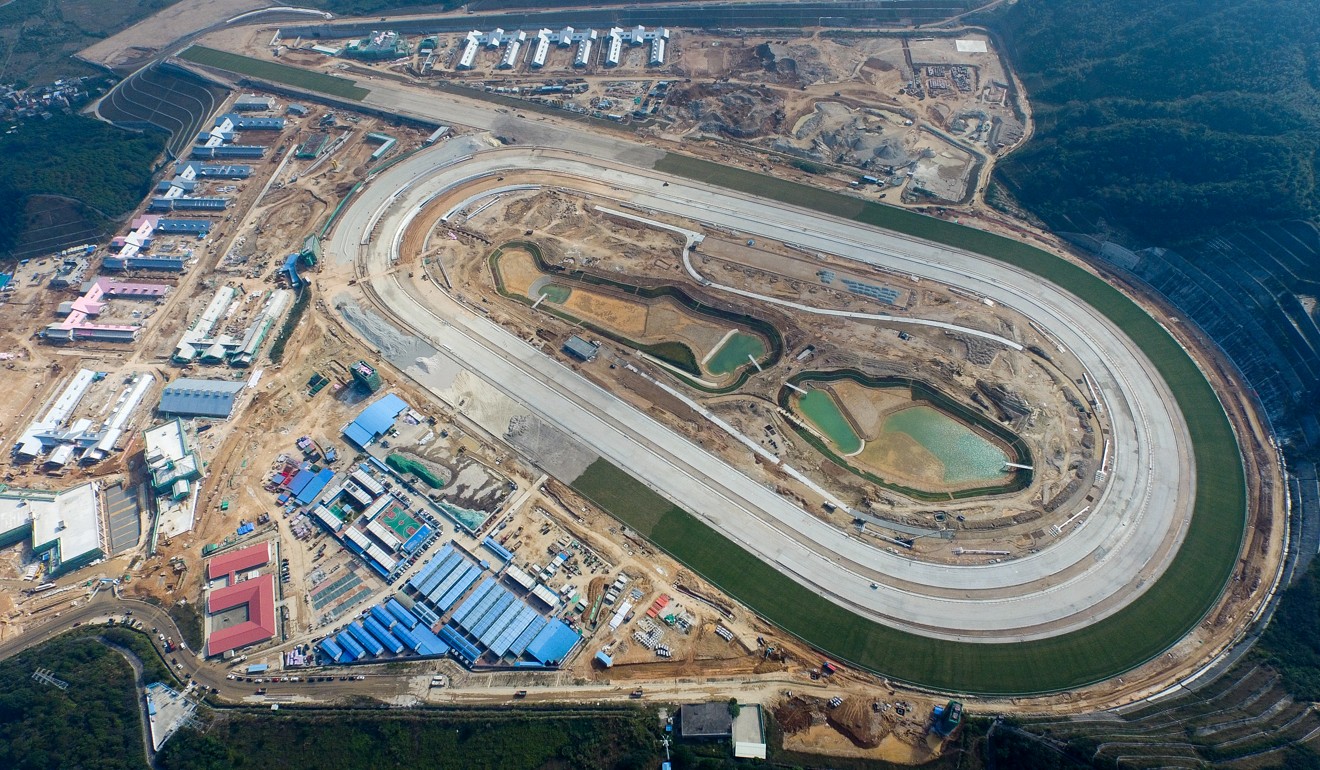 Engelbrecht-Bresges said that much of the club's energy this season will go into the preparation of the Conghua training centre in China in readiness for a scheduled opening in mid-2018.
"We don't have the capacity to produce extra racing product until Conghua opens to complement Sha Tin, so that is one brake on increasing turnover as we have the same horse population and a similar number of races this season," he said.
"The first phase of Conghua will be completed on September 19 and we recently took a number of the jockeys up to see the complex and they were very impressed."
Hong Kong Jockey Club bets on latest 'crazy' vision to be a winner in Conghua
On the track, Engelbrecht-Bresges sees 2017-18 as a "transition year" which could test the capacity of Hong Kong to provide the same impressive presence in the world horse classifications as in recent times.
"Of course, we still have some top class horses and Werther, for one, I believe is capable of a world rating higher than his 119, but we did have some significant retirements last season, and, of course, we are going to miss Rapper Dragon, who I believe would have been a star for us," he explained. "And the competition for quality horses has rarely been stronger and it will be a challenge for our owners. Recent sales overseas have been extremely strong."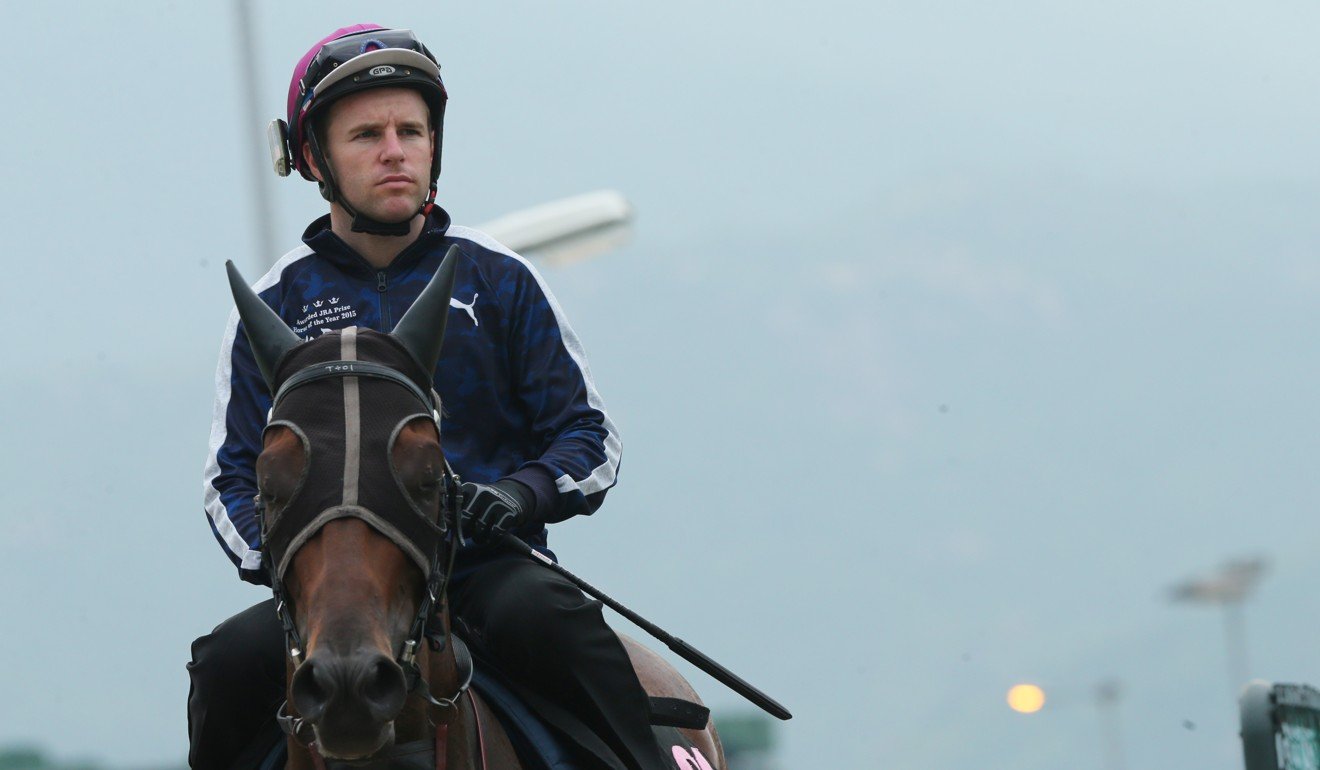 Engelbrecht-Bresges said he is also looking forward to changes in the trainer and jockey ranks, where Tommy Berry's arrival as John Moore's stable rider promises an extra dimension and new trainers, Michael Freedman and Frankie Lor Fu-chuen, add a fresh look to the ranks.
"I like to see increased competition, which Tommy should bring for the riders, and it is very encouraging to see the support that owners are giving to our new trainers," he said.
John Moore's Magic Legend set to fire for Tommy Berry in HKSAR Chief Executive's Cup
"I'm not suggesting Joao Moreira will be beaten in the jockeys' championship but I do think adding Berry to the mix will put some more pressure on some of our riders and I hope the new trainers will have a similar effect. A competitive environment is one of our strengths and one of the things which makes our racing so attractive to overseas punters."