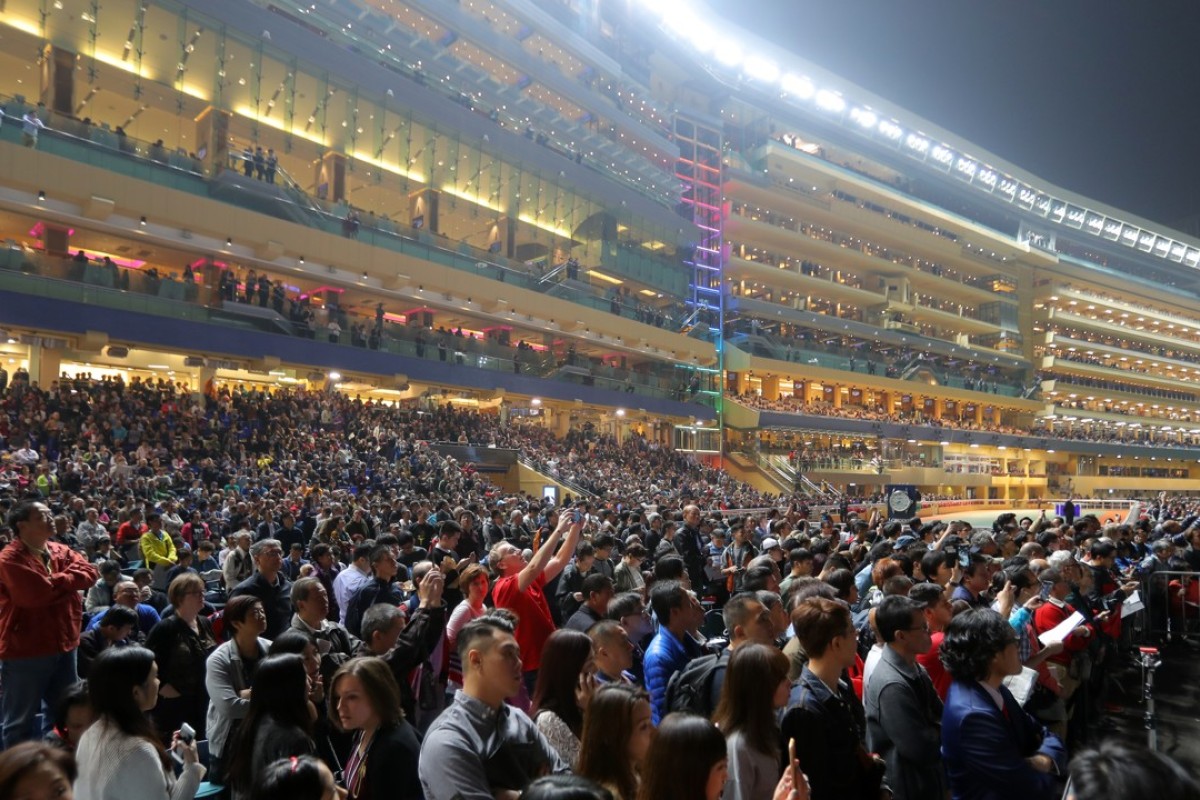 If everything about the racing season that concluded on Sunday sounds like a broken record, that's because broken records were the railings around which 2016-17 curled and grew.
The records kept piling up – wins for the champion jockey and trainer, a prize money tally for John Moore, overall betting turnover of HK$117.4 billion (up 10.7 per cent), commingling turnover of HK$6.5 billion, attendance of 2.17 million and government duty of HK$13.1 billion.
Add to that a record careless riding fine of HK$255,000 and a record eight wins on a day for Joao Moreira, a record 26 Hong Kong horses in the world rankings and even 19 race falls for the season must have pushed the benchmarks – although that's not a figure that anyone tends to track or enjoy.
The first reaction is to point to a record 88-meeting season and a record 806 races (not forgetting a void race at Happy Valley), and insist that more races must mean more winners and more betting handle.
But a Jockey Club examination of turnover concluded it would still have been up 6.9 per cent from the previous season using a like for like comparison, two-thirds of it local operations. And then there was commingling.
Betting on Britain: Jockey Club sees great growth with commingling expected to hit HK$12b a year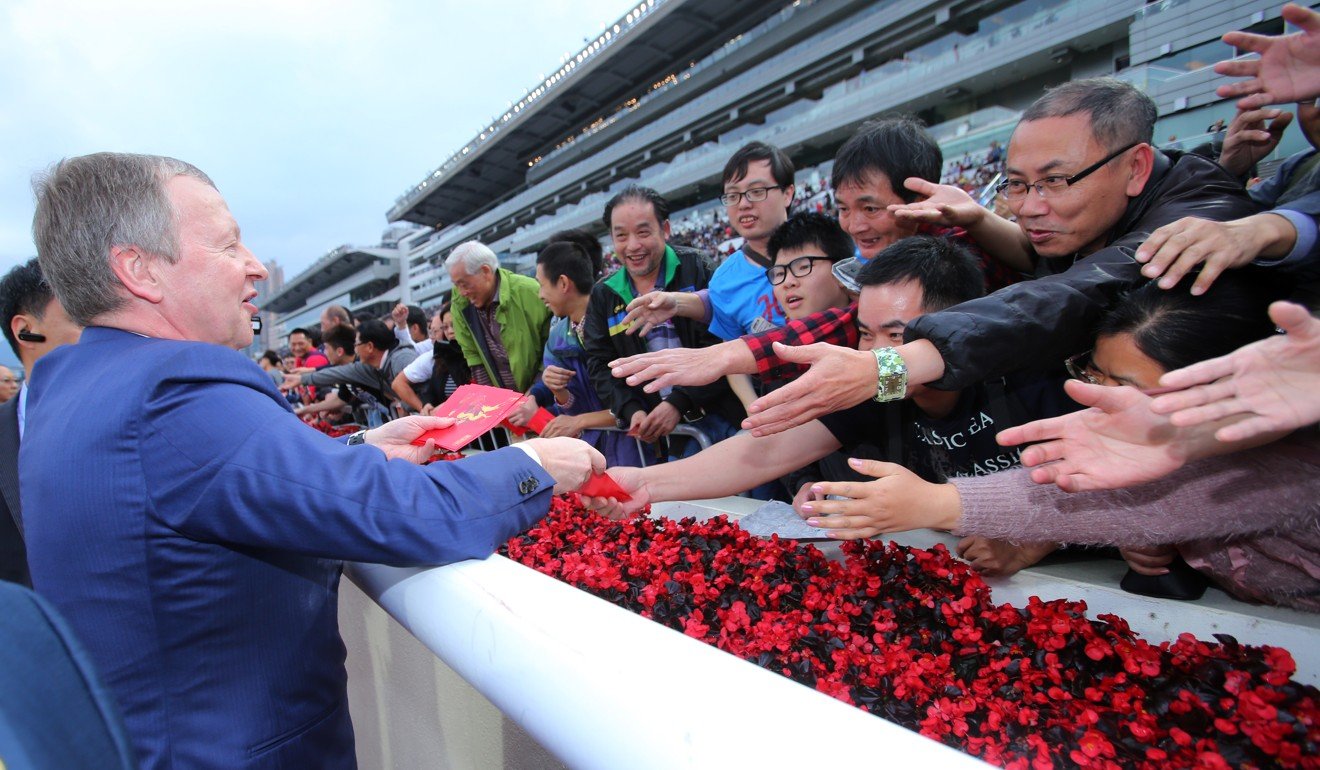 Canada joined in October, Great Britain the following month and no-one predicted the instant impact of the latter. Britons bet HK$2.635 billion on their own, helping bets from overseas-based punters to become 5.7 per cent of the total hold.
And "no-one" includes ever-optimistic Jockey Club chief executive Winfried Engelbrecht-Bresges.
"Even I thought I was a bit cheeky suggesting commingling would soon be 10 per cent of our total, but that is now looking not so cheeky," he said.
"Great Britain has been a surprise. I expected slower growth taking a pari-mutuel pool product into a market dominated by fixed odds, although I was always optimistic we would get traction.
"It shows you don't have to offer fixed odds if you have a competitive product with deep liquidity, high integrity and all the information people need.
"Being able to give them everything that happens in training is our unique competitive advantage."
Closer to home, the average attendance of 24,600 per meeting remained the same as 2015-16, but Engelbrecht-Bresges said that was a positive.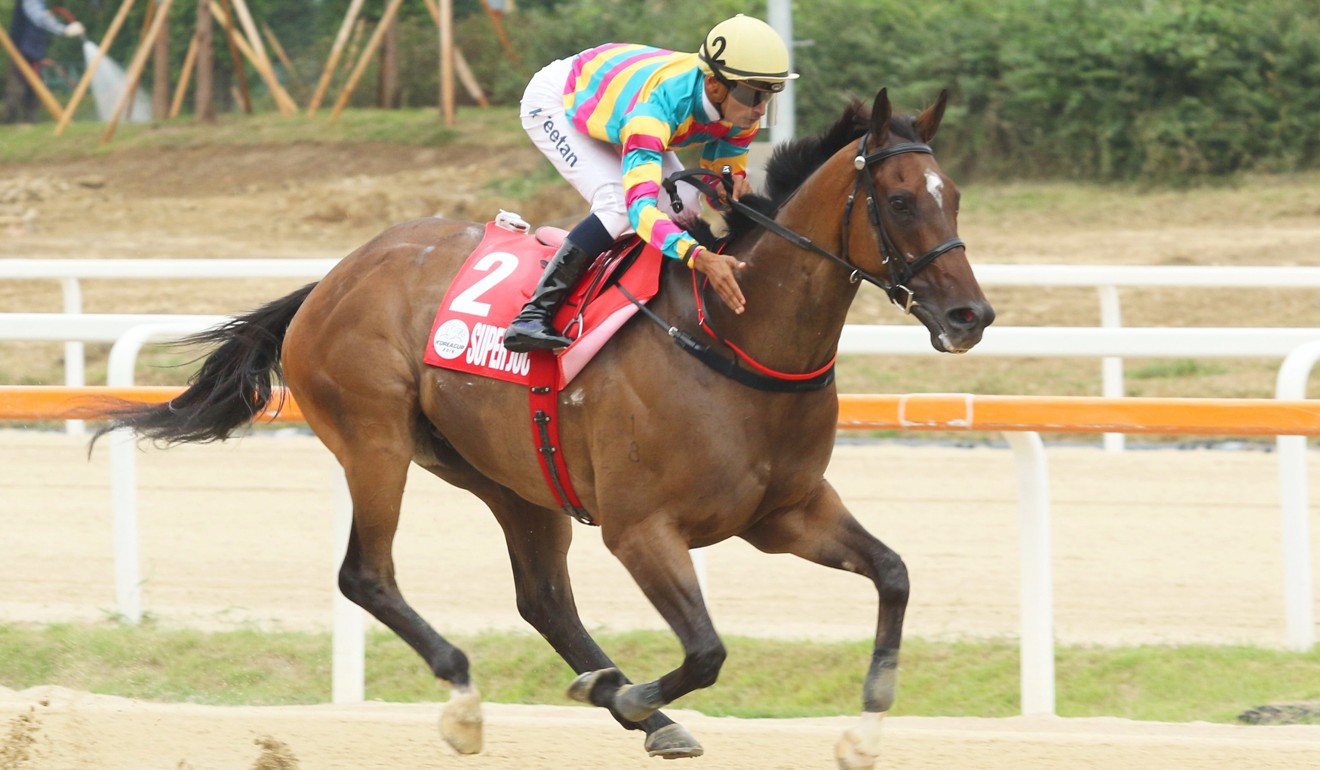 "The five extra meetings were mostly midweeks, and Happy Valley doesn't hold the same crowd as Sha Tin so that was pleasing, even though it might look like a flat return."
Hong Kong's best were high on the classifications lists but scratch the surface and you see an undercoat of relative underperformance.
Joao Moreira's dominance leaves rivals in his wake
Super Jockey's Korean feature win notwithstanding, the Group One overseas drought continued, while our horses won three of the six Group One internationals at home against foreign competition. And the depth of the visitors raised eyebrows in a Champions Mile that was ultimately overshadowed by the injury to and demise of Rapper Dragon, perhaps the first anywhere to receive a Horse of the Year accolade posthumously.
In the year Hong Kong opened virtually all of the Group races to international competition and the Classic Mile and Derby lost their Group status, the Horse of the Year selection panel deliciously threw the rules aside and gave the public the result it wanted.
The first horse to sweep the four-year-old series – a series with a fairly short history – Rapper Dragon stood out in a crop which looked a ready-made replacement for retirements amongst the top liners.
Popular opinion prevails as Rapper Dragon named Horse of the Year
Rich Tapestry left in October – not an all-time great but notable for a Californian win, the like of which may never be seen again – and later Blazing Speed, Designs On Rome, Able Friend and Aerovelocity bowed out.
But the death of Rapper Dragon and Derby runner-up Pakistan Star's refusal to even take part in June had cracks appearing in the classic group and Werther's Gold Cup and Champions & Chater wins tossed the captain's armband back in his direction.
Top of the column for unusual events was Rakegate at Happy Valley in October, when a rake left by staff caused the starting gates to open haphazardly and we had a no-race for the first time in history, while January brought revelations from trainer Richard Gibson that he had been the victim of an internet fraud to steal an owner's €1 million (HK$8.9 million) intended to purchase a new horse.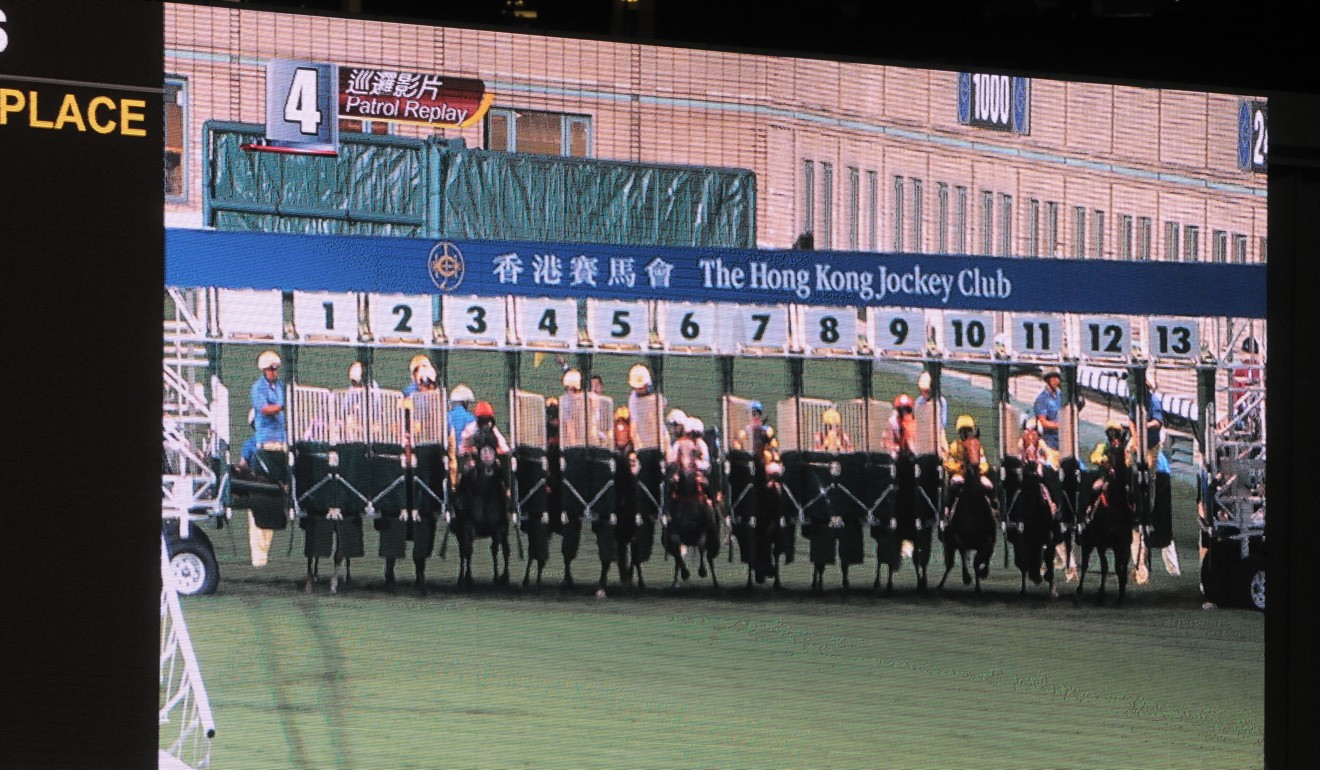 Getting it into the open was the right move from Gibson, whose season was almost dead in the water under the pressures of the missing funds and the chatter in the underbelly of business and racing circles suggesting the trainer had done something improper.
A large part of the money was recovered with the assistance of Interpol and Gibson recovered his composure to pull off a Houdini act and land 20 victories after having just three in February.
'Rakegate', Pakistan Star and an email scam: Hong Kong racing's fake news season in review
There was the Howard Cheng Yue-tin saga. Already on a warning over breaches of running and handling rules, Cheng was immediately under the hot lights in September when an innocuous ride on Startling Power led to an innocuous stewards' inquiry which then led through a kitchen, along a dark alley and down a fox hole to the end of Cheng's 20-year career as the leading Chinese jockey.
The Startling Power inquiry unexpectedly morphed into an investigation of his mobile phone and texts passing information to the wrong people and a demand from stewards for Cheng's bank records, which went unmet.
Two weeks later, he had a fresh running and handling which was not so innocuous, bans piled up for that, the texts and the absence of bank records and the Licensing Committee had had enough by April.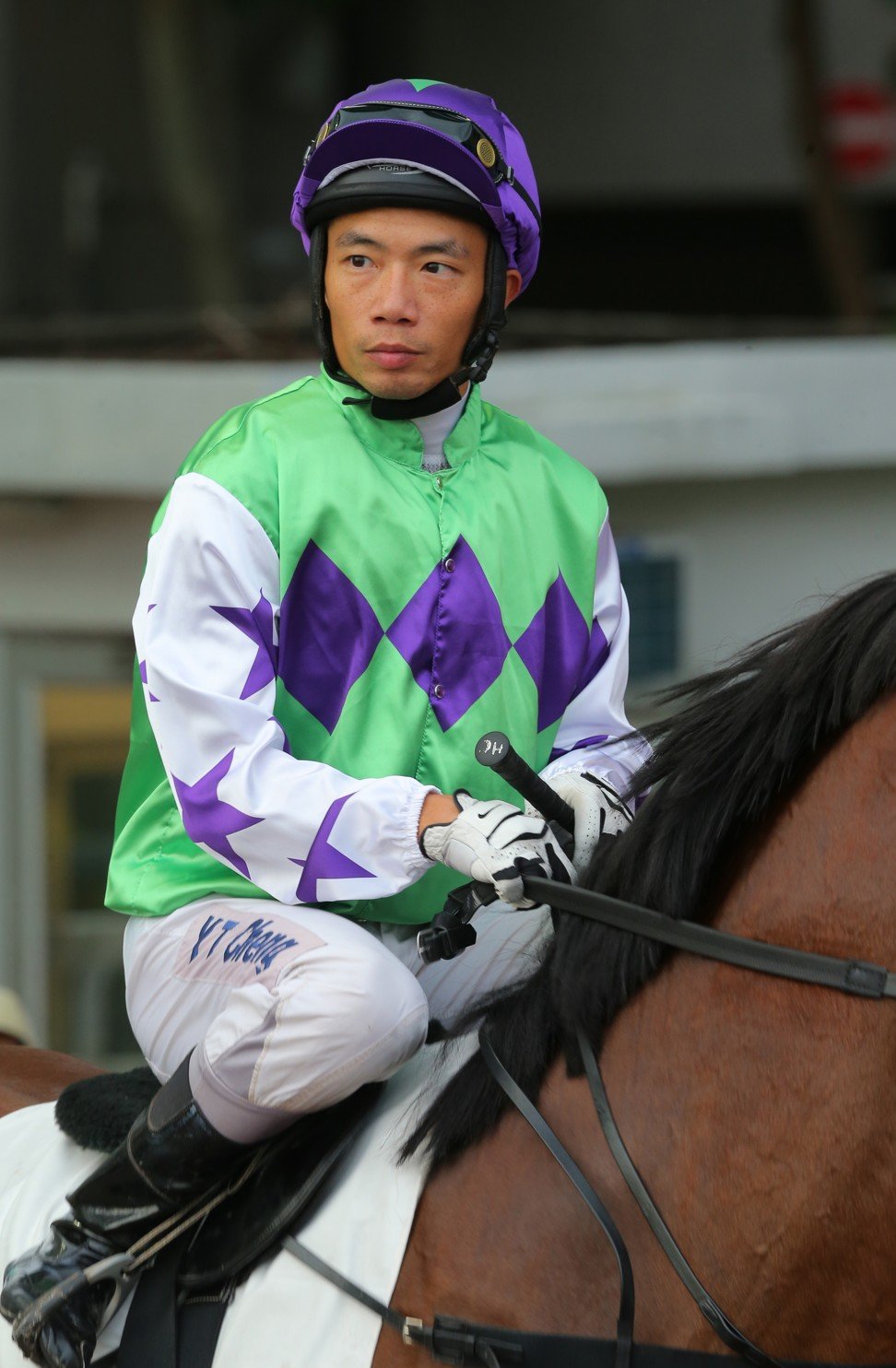 Unlike some recent seasons, the jockey and trainer championships were a shot duck early. Joao Moreira won his third title, was the first to win eight races in a day, completed the set of four December internationals in just three years, won 171 races and almost HK$210 million in stakes and even the record HK$255,000 careless riding fine.
The Brazilian sets a mesmerising level of achievement and is never far from the centre of attention – he was Rapper Dragon's jockey in his triumphs and in his death, and Pakistan Star's partner when the four-year-old did his impression of a statue.
Pakistan Star's antics have made him even more famous
Former king of the jockeys' room, Douglas Whyte, had to travel half a world away to get the same attention – winning a Group One in Perth in December, then on the wrong end of a month's ban on the same horse two weeks later for failing to ride him to the line.
March saw the return of boom apprentice Matthew Poon Ming-fai from training in Australia and, outriding his 10-pound claim faster than any jockey in 30 years, he masked the fortune reversal for last year's boom junior, Kei Chiong Ka-kei.
Champion trainer for the ninth time, John Size (95 wins) has never crashed the boundaries of his profession, preferring quiet understatement, but even he had no hiding place as he passed 1,000 career wins in February on the way to sweeping aside Tony Cruz's record season tally.
Here's the moment that shocked Sha Tin, Joao Moreira didn't pull up, Pakistan Star straight up refused to go with them ... amazing scenes pic.twitter.com/IeT50eZfyP

— Michael Cox (@KemblaCoxy) June 25, 2017
Facing the prospect of ejection over performance criteria, gentleman trainer Gary Ng Ting-keung exited a year earlier than retirement, while there was continued noise from one of last year's ejectees. Counsel for Sean Woods issued a writ of summons against the Jockey Club in late April, claiming damages and loss of reputation, but that writ has yet to be served.
Douglas Whyte banned for a month over Scales Of Justice ride in Perth
After a mild dip in turnover a year earlier due to cloudy economic conditions, Hong Kong bounced back in 2016-17 and Engelbrecht-Bresges takes pride in just how much that means even to those here who do not sample its world-class racing.
"If you look at the contribution we make to the community – HK$13.1 billion in tax from racing is amazing," Engelbrecht-Bresges said.
"This was a tremendous season in a business sense and on the sporting side and we feel very comfortable that what we do, in the end, enhances the quality of life and is for the betterment of Hong Kong."