For the first half of Sunday's meeting it seemed Joao Moreira had a head start on his rivals and his dominance had some wondering whether a lucrative off-season stint in Sapporo had given him an added edge.
Moreira was on fire – winning races from in front and behind ­– his timing impeccable right from the start.
It was no surprise really, given the Magic Man has just come off two weekends in Japan where he rode 15 winners from 51 rides over four days.
Of course, it would be unfair to suggest Moreira was just fitter than his rivals, one look at the chiselled physiques of jockeys like Neil Callan or Brett Prebble would tell you their skin fold tests are returning some incredibly slim figures. And after all, it's the horses that are carrying the jockeys, not the other way around.
High five: Joao Moreira shows his brilliance with a stunning start to the new Hong Kong season
Still, despite an ever-shortening off-season, it seems to be becoming more in vogue to spend at least some of the break riding overseas.
Callan joined Italian Umberto Rispoli riding at the Shergar Cup at Ascot in mid-August, and Rispoli also rode some races at Deauville in France.
Rispoli won race eight on Mongolian King while Karis Teetan – who rode five winners in a Japanese stint of his own – won the following race on Fifty Fifty.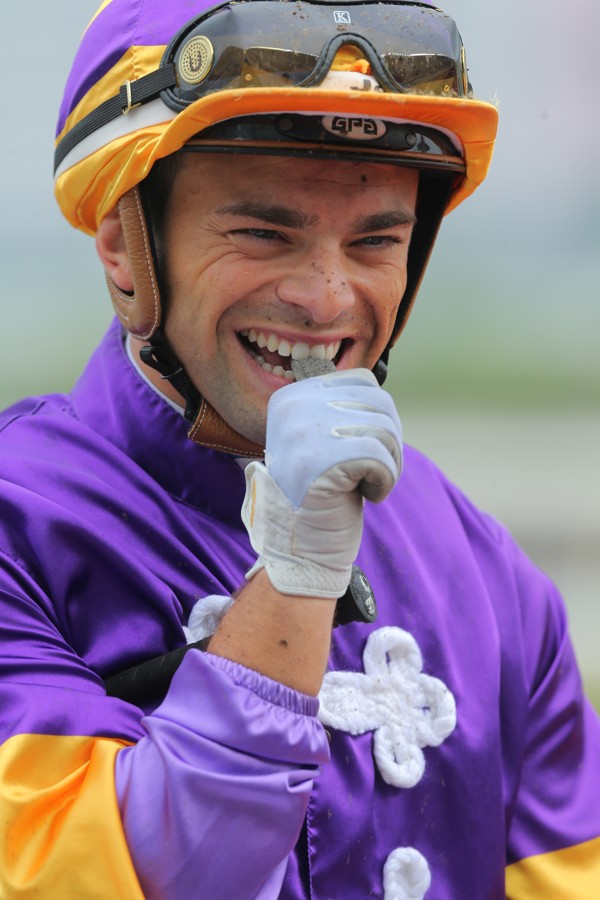 Race seven winner Tommy Berry was still riding in Australia two weekends ago, so he wasn't really lacking in any match practice.
All jockeys will tell you it is only through race riding that they can attain maximum fitness, something Nash Rawiller didn't have the luxury of gaining during his enforced break.
The 42-year-old Rawiller was returning from his longest lay-off ever, having injured his shoulder in an April fall.
No chip on his shoulder, a refreshed Nash Rawiller is ready to return to his best
The heavyweight rider was the first licensed jockey to be back riding trackwork, starting more than a month ago on August 1, and the hard work he put in paid off in a driving finish on Good For You.
In the absence of race riding, Rawiller has been hitting the hill trails around nearby Ma On Shan, but said work with rehabilitation and personal training specialists Joint Dynamics had helped him get back on track.
Rawiller added that there wasn't a jockey on the roster who would have dared come back under prepared.
"You'll get found out, there's nowhere in the world like it, the focus is on everyone and if you show a weakness people are right on it," he said.
For many riders an off season stint away from Hong Kong isn't just about fitness, for younger jockeys it can be a chance to develop new skills, gain confidence or simply refresh their minds.
The tail end of last season was such a blur for Matthew Poon Ming-fai that his successful Singapore sortie – during which he rode six winners from just 26 rides – was as much about development as it was maintaining condition.
Fast start as records tumble on opening day of the new racing season at Sha Tin
"It definitely helped, sure I got fitter and more confident, but I also rode against different jockeys, on a track that is a different direction to here," he said. "It was a great way for me to prepare for the new season and it helped me improve."
Keith Yeung Ming-lun's win at small Kentucky track called Ellis Park not have made headlines but the 29-year-old said his working holiday provided a chance to re-examine technique and work through some technical issues.
"When you go to a totally different place, it can help you brainstorm a little and find your weak spots and give you a chance to work on it away from the spotlight," he said.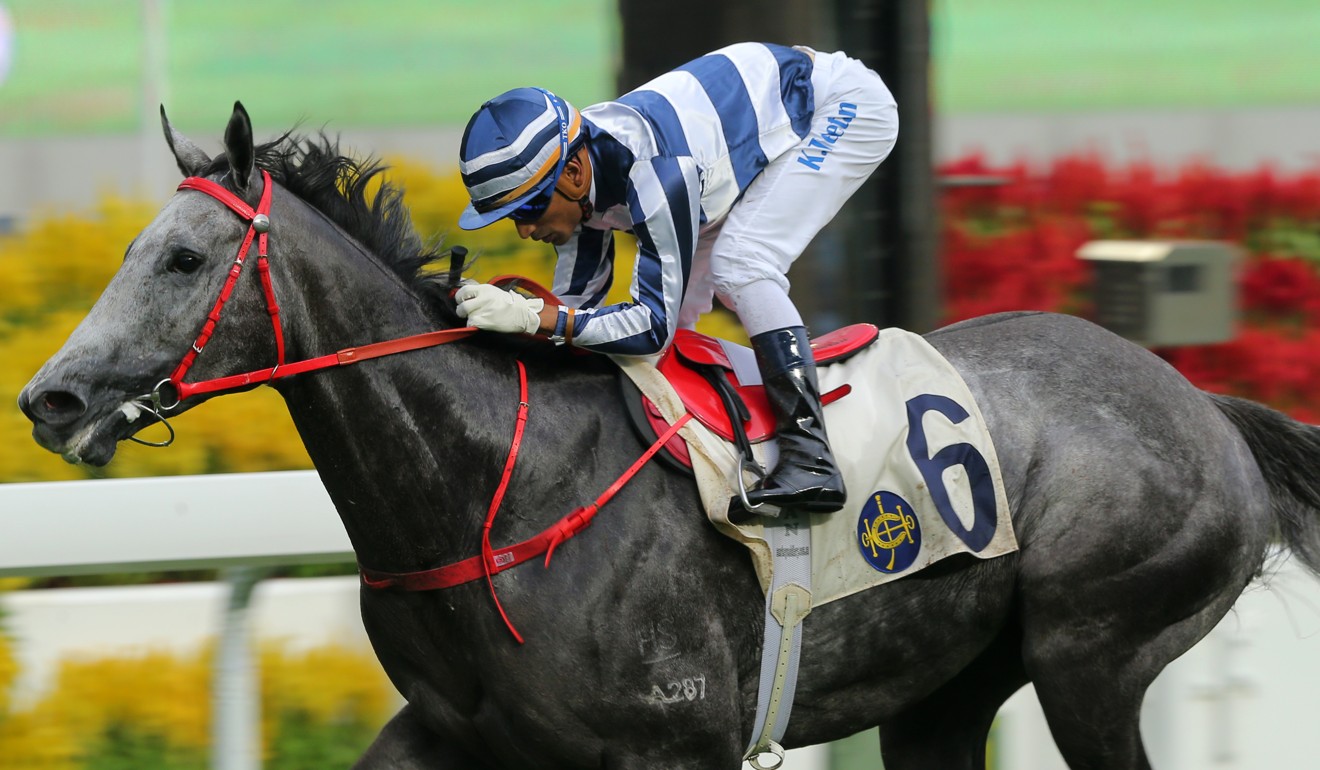 Zac Purton may have come away winless from the meeting but it would be hard to argue it was down to fitness.
Sports science tests have shown Purton boasts the lung capacity of a professional footballer and he ran Sydney's city-to-surf race during the off-season just for a lark.
He may have summed it up best when it comes to the what is more important in racing, man or beast. "I was fit enough, it was just that my horses weren't running fast enough," Purton said, an assertion even the unstoppable Moreira agreed with.
"These are professionals and they know what they have to do to be riding well," he said. "It was just the rides I had were better on the day."