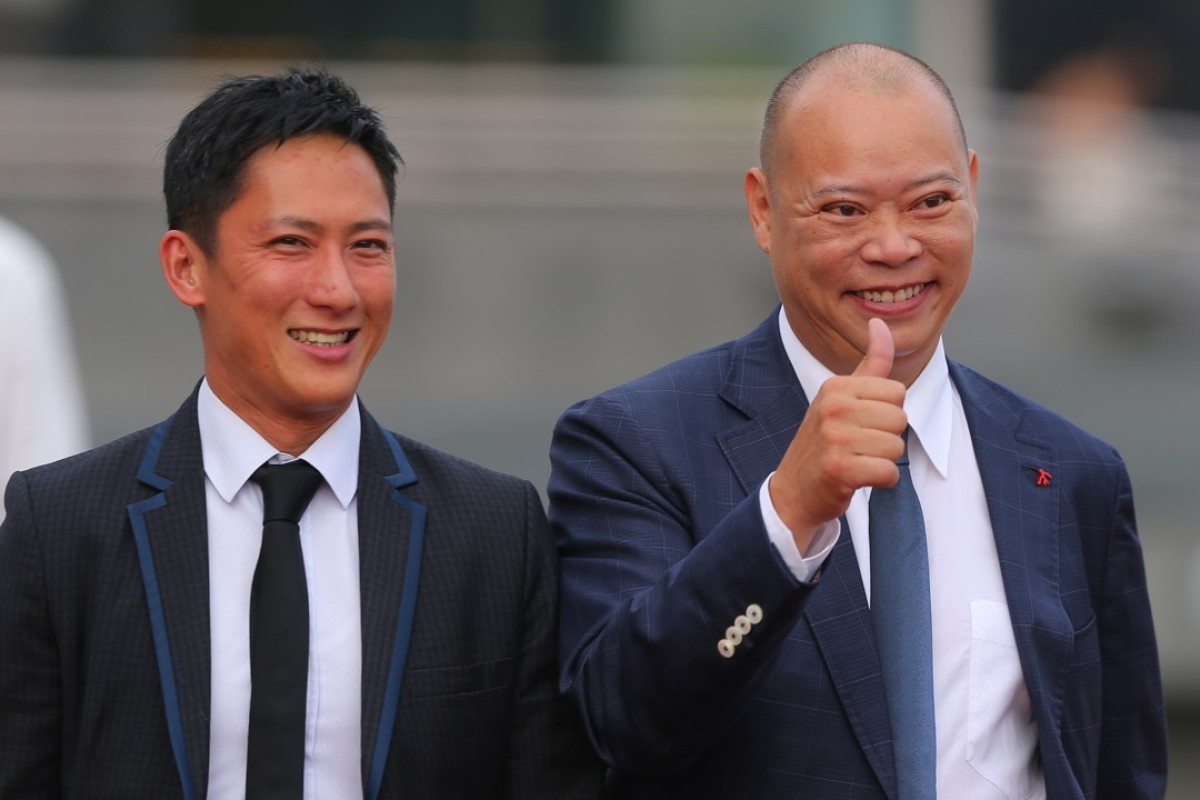 Take a snapshot of the trainers' championship right now because it won't look anything like it in two months, let alone when it comes time to hoist the trophy at the season finale.
As it stands, nine-time champion John Size is further back than Pakistan Star; the master trainer is ranked last with just one win from the first 11 meetings, while the usual fast starters set the pace in the early stages.
Size has proven time and again that the Hong Kong racing season is a marathon not a sprint – now exacerbated by the extension to 88 meetings from 83 – and to sit last and storm home is his usual racing pattern.
So Size would not be concerned in the slightest – back in his very first campaign the laconic Queenslander had locals scratching their heads with his laid-back style.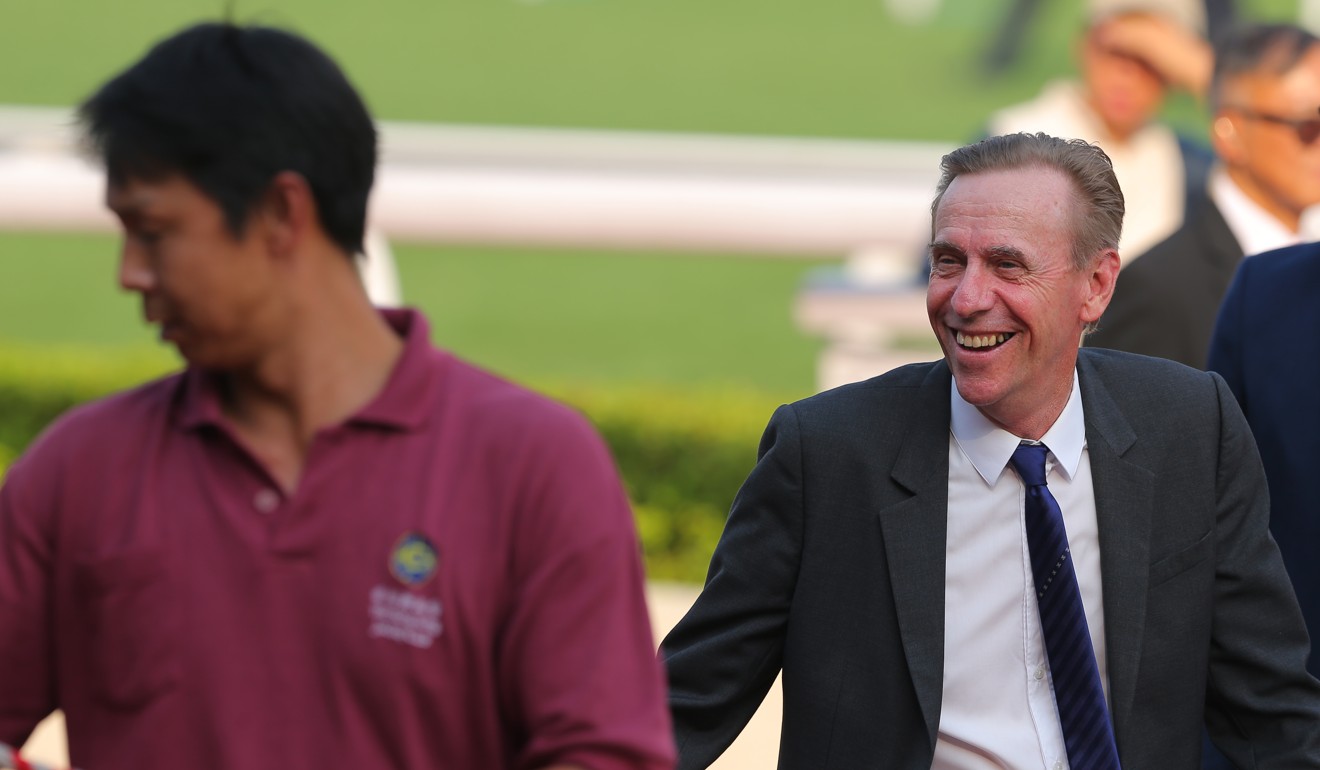 Size had two runners at the first seven meetings and didn't notch a winner until the 76th race of the 2001-02 campaign.
Last season, Size saddled up just 14 runners in the first five meetings and had one winner in September, a snail's pace start even by his standards. By the end of the campaign he had broken the all-time record for wins in a season and probably could have reached triple figures if he had tried.
Admittedly, the big win total from last season is probably contributing to a slow start this term, and a one from 42 record and strike rate of 2.4 per cent is never good.
Sam Clipperton takes pride in the debut win of Manfred Man's E Master
But the old heads know now is the time to start scanning overseas fixed odds markets to see if any bookmaker would be silly enough to put up better than even money about Size making it title number 10.
Size even has some good company propping the table up, with two-time champion Tony Cruz also with just one win so far.
Sunday's meeting may have been bookended by a couple of horses going places, Alcari and Fifty Fifty, but for the connections of the other winners, it was all about taking what they could get.
Trainer Dennis Yip Cho-hong has had 78 runners already, second-most of all trainers, compared to Size's 42.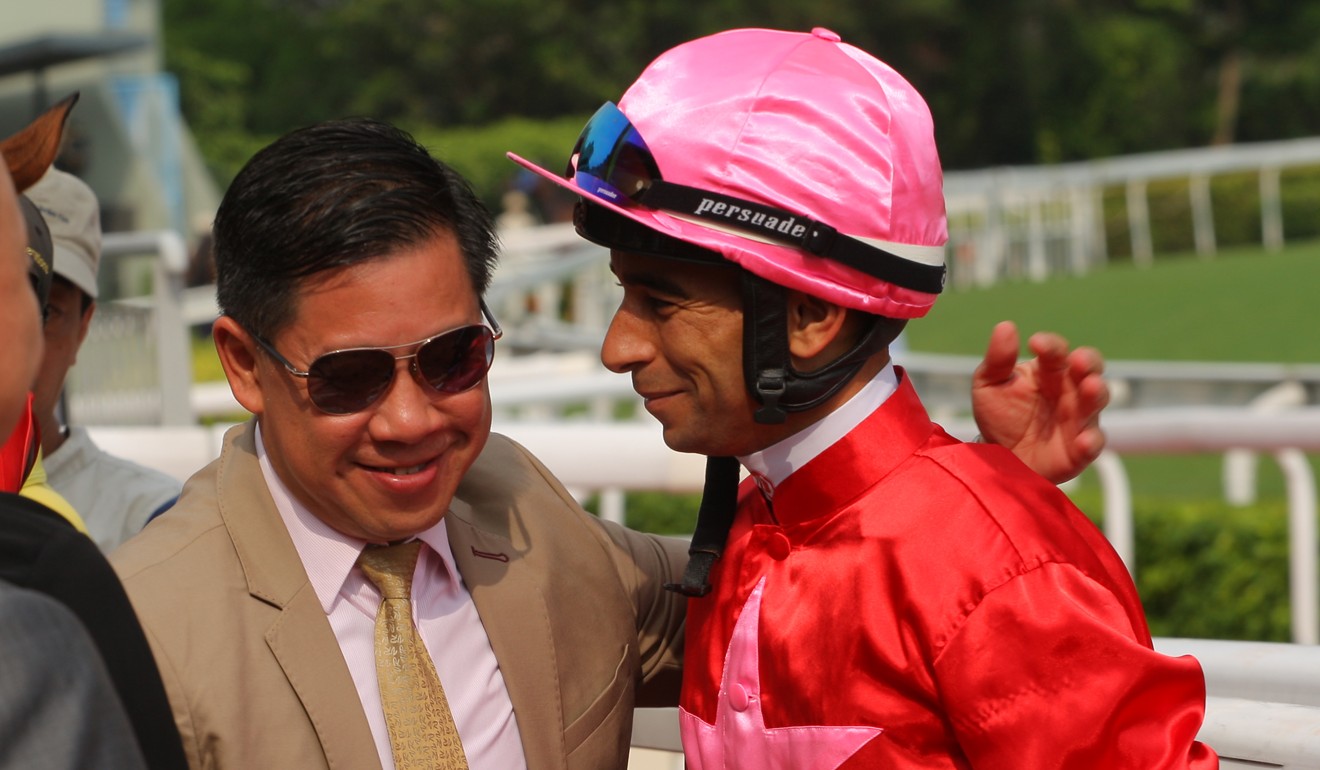 Yip's Red Horse had won two from 16 before Sunday but both of those results were in Class Five.
"When you have got just a so-so horse like this, you have to take advantage of the weaker early season fields. To be honest, this horse isn't going to win a Class Four when the top trainers have their runners up and going," Yip said of his five-year-old who was having his third run of the season.
"Because of the longer season the field sizes have been even smaller at this stage and this is his chance."
It isn't usually until December that Size seems to spark up, when the "B52 bombers" – that production line of unraced prospects rated 52 but with plenty more points in hand – start to roll up the runway.
The fact Size is last now isn't by design, it's just that his best horses aren't ready yet.
Spicy Kaka's win keeps the John Moore-Tommy Berry partnership ticking with big races coming up
It must be said though, it is far easier to have a "horse first" policy with nine championship trophies on the mantelpiece.
Five-time champion John Moore is another who can take a while to click into gear, but has done quite well so far, with Spicy Kaka's win giving the handler five for the term and pushing his strike rate above 10 per cent.
"It's not a deliberate policy to start slow," Moore said. "It's just about not sending horses to the races until they are ready. I'm a 10- to 12-week man, until they have had that much work and a strong foundation they aren't going to be entered."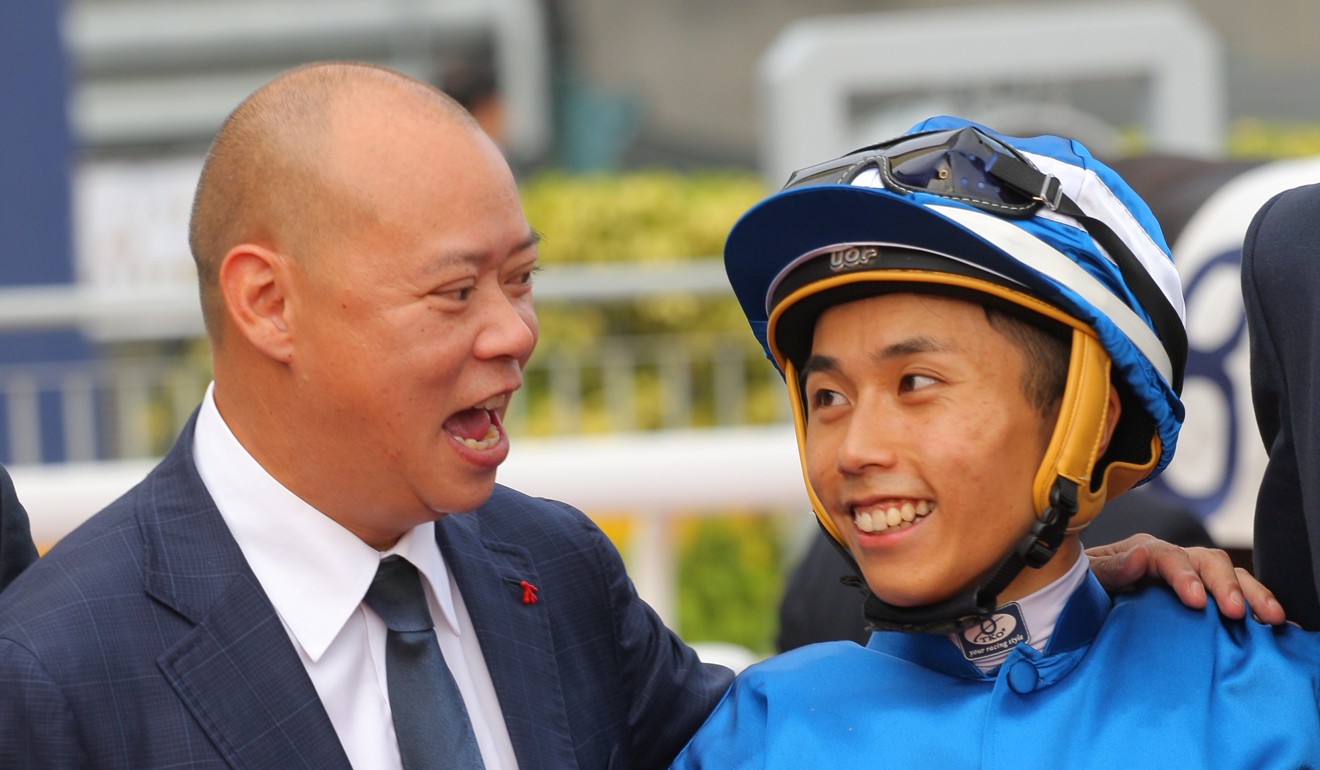 Chris So Wai-yin is top of the championship with nine wins – the second season in a row he has jumped out of the gates fast – while Yip's lone winner gave him six.
Although Yip caused the upset of the millennium when he stole a break on Size in 2012-13, and eventually clinched the title in the final race of the season, he isn't expecting to be able to do it again.
"So John Size is last? Let's take a look in a month or two," Yip said. "He will be catching us, and then he is going to go straight past. We have to take what we can get now."