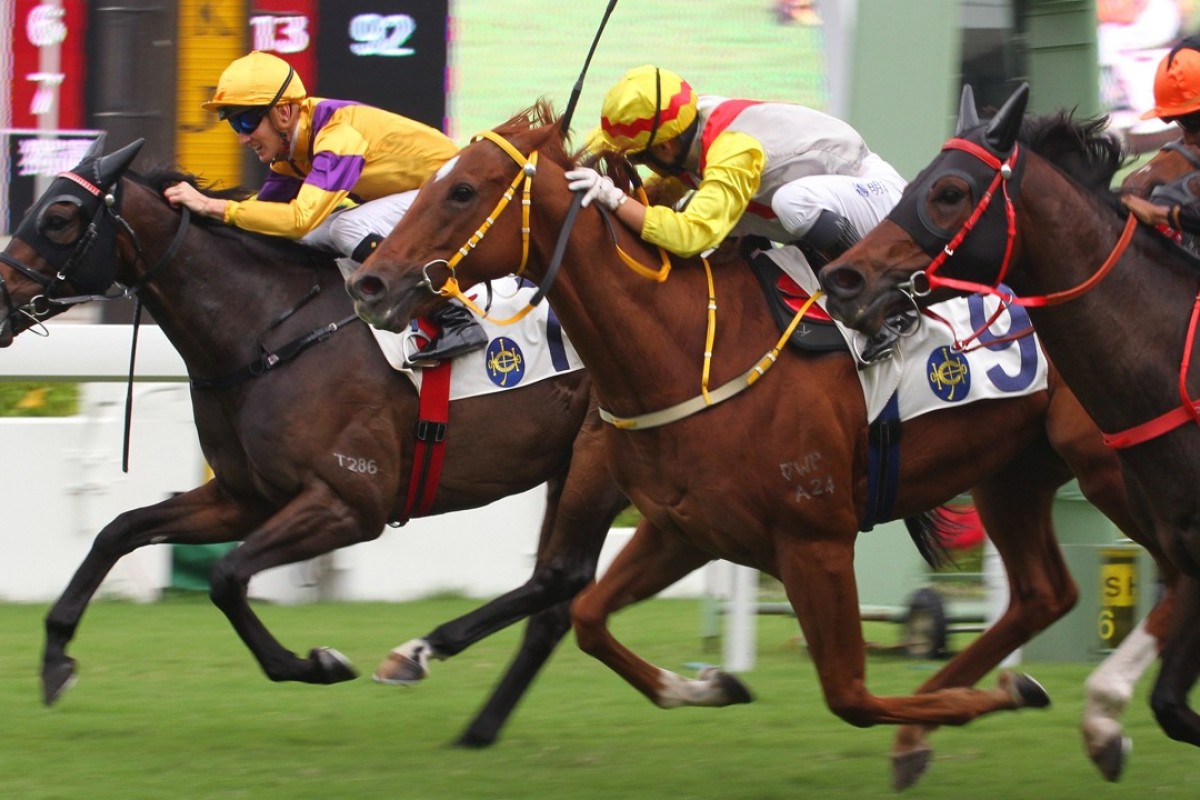 Chad Schofield readied himself with a winning treble at Sha Tin on Saturday for his entry to the Melbourne racing carnival next weekend on David Hayes-trained Caulfield Cup chance Harlem.
Schofield was booked two weeks ago to ride Harlem for his one-time boss and will join the carnival in top form after getting Furious Pegasus, C P Power and Hakka Cup winner Citron Spirit home.
The day didn't end perfectly for him, with Schofield on the end of a two-day suspension for not riding Silverfield right to the line in the final race, but that won't come into effect until October 29 and November 1.
"Harlem looked a little disappointing at his last run there but his form before that was very good and hopefully David will have him firing on the day of his target race," Schofield said.
"It's always a great carnival to be a part of in the Melbourne spring and, with four winners this week, I'll be going in with some confidence."
Citron Spirit's trainer Ricky Yiu Poon-fai looked like he had pulled the wrong rein when he turned up for the winning photo after the Hakka Cup wearing a bow tie, which is the fashion theme for next Sunday's Sha Tin meeting but he said it was no mistake.
"I wanted to have a practice run – you could say today was my barrier trial," said Yiu, who will be keen to send the same "lucky" bow tie around again after Citron Spirit scored his third consecutive win.
"Ricky has really turned this horse around, he's in career-best form," said Schofield. "I got much the same race today as I got on him winning in Class Two last time and he only had a couple of pounds more to carry.
"I needed some luck at the top of the straight, with a wall of horses in front of me, and when I did get clear I thought maybe Keen Venture had me with the light weight after getting the first run. But my horse really hit the line hard and really wanted it."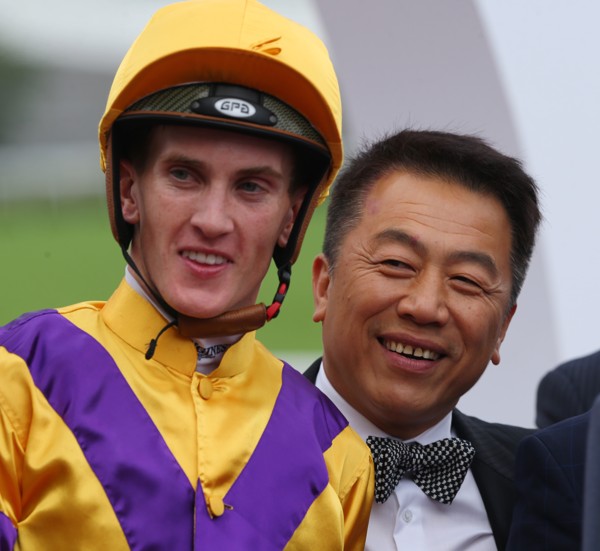 Yiu said that Citron Spirit had earned a crack now at something with more of a name tag to it, the Group Three Sa Sa Ladies' Purse on November 5, where he will stretch Citron Spirit out to 1,800m for the first time.
"The horse is going very well and I think up in class with the light handicap again he won't be out of his depth," Yiu said.
The nominal Derby favourite, Rocketeer was beaten but not disappointing in the Hakka Cup, finding the line steadily to be just behind the placings and his rider, Tommy Berry, said he was satisfied with the effort.
"He ran the race of a horse that wants further than the mile, he hadn't had a race for a while and all in all, knowing he will improve, I wasn't disappointed," he said.
Frankie Lor is happy enough with 'King of Class Five' tag – for now
Schofield's earlier wins came in the Class Five for Frankie Lor Fu-chuen on the heavily backed Furious Pegasus and C P Power for Tony Millard, who later completed a double with Strathclyde.
"I rode Furious Pegasus first-up for Frankie but I'd been on him a couple of times at the end of last season too for his previous trainer and I felt he wasn't concentrating," Schofield said.
"He had a vet excuse first-up this season but I did suggest to Frankie that he might try the winkers on the horse to make him focus and the horse put more into his race today in them. Really, he was never going to lose. He has more ability than he needed to win off the rating he is on."
C P Power was a winner for Schofield last season and he says the horse has been a really slow maturer and only just putting it all together now as a five-year-old.
"He was immature last season and is better now and he did a good job under the top weight," he said. "He isn't the biggest horse and when I came out from behind Sweet Home and he had kicked away with the light handicap, I thought we might struggle to pick him up. But C P Power kept trying and wore them down and it was a nice effort."