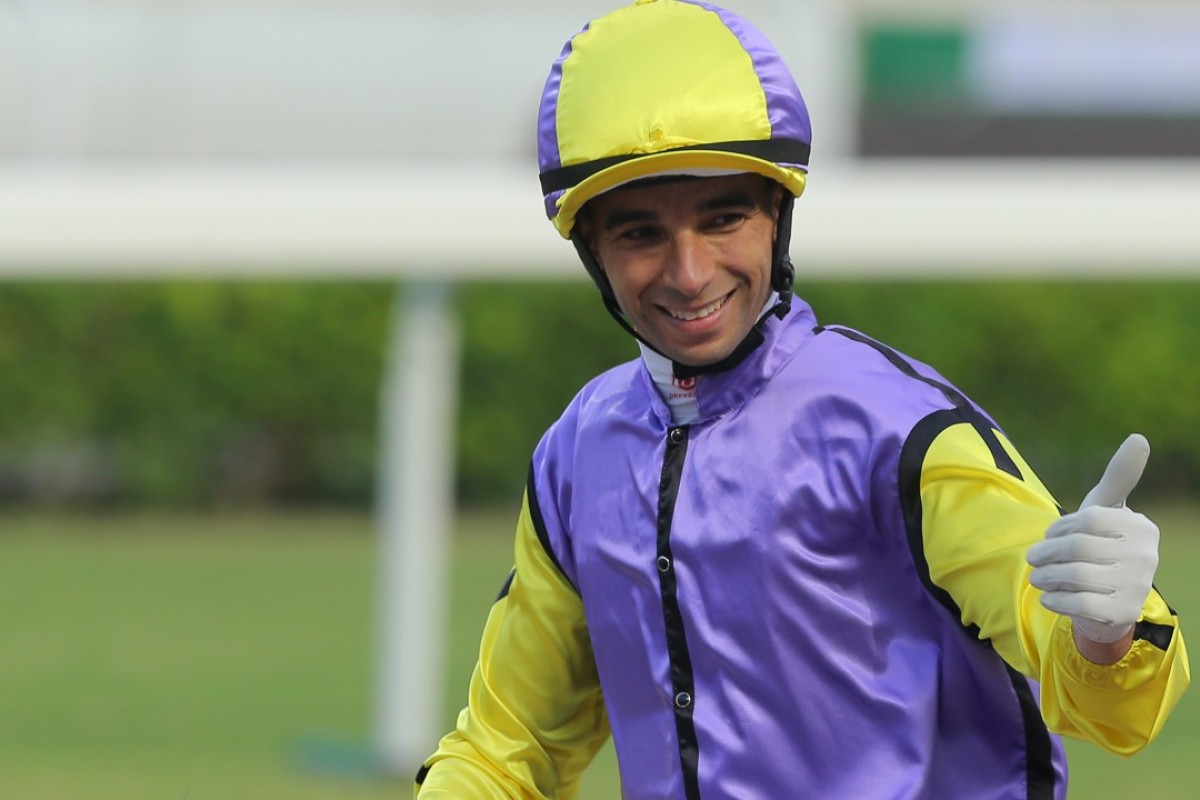 Joao Moreira doesn't have a Twitter account but he doesn't need to be a social media devotee to know about the online chatter emanating from Australia; he may be a hero in Hong Kong but apparently the Magic Man is "#overrated".
The Brazilian has never heard of "tall poppy syndrome" either but seems to be getting a keen sense of what it means as his strike rate on hit-and-run missions to Australia plummets and the criticism of his riding Down Under grows.
"Yeah, I've heard, the criticism always gets back to you somehow," Moreira said, adding that he has no desire to create his own episode of "celebrities read mean tweets".
"I don't want to read it. If I focus on what people are saying then I go crazy, so I don't go looking for criticism," he said. "It doesn't bother me though, it's part of the business, if they want to criticise, that's fine and you know what? Most of the time they are probably right. But when I'm not riding well I don't need people to tell me about it – the numbers are there."
Moreira has won the past three jockeys' championships in Hong Kong by staggering margins, has taken nearly every major race in the jurisdiction and broke the all-time record for wins in a day with eight at Sha Tin in March.
In Australia, his statistics are solid with an overall strike rate of 17 per cent, but the recent numbers certainly don't make for pretty reading.
He hasn't won a race in Australia since March, has endured a 39-race run of outs with just one win from his last 54 rides. In the "what have you done for me lately world?" of horse racing, that is an eternity.
To top things off, it has been a southern hemisphere spring to forget so far with a zero for 20 return from three flying visits.
Joao Moreira hits back at critics down under
Those rides included a shocker on Comin' Through in the Epsom Handicap at Randwick – a track where his critics say he struggles most – but there have been some ugly moments in Melbourne too, with his effort on beaten favourite Kobayashi drawing some particularly nasty trolling.
So does Moreira forget to pack his magic wand on a trip to Australia? The man himself says his recent lack of success may have more to do with ride selection than form.
"I don't think I have been on the right horses," he said. "I've been accepting rides on horses that aren't capable of winning and I'm leaving myself open to criticism. It's my mistake for accepting rides on horses when the market says they have no chance."
Statistics back Moreira's assertion; with his 12 rides at the two Melbourne spring meetings he's attended starting with an average price of $24.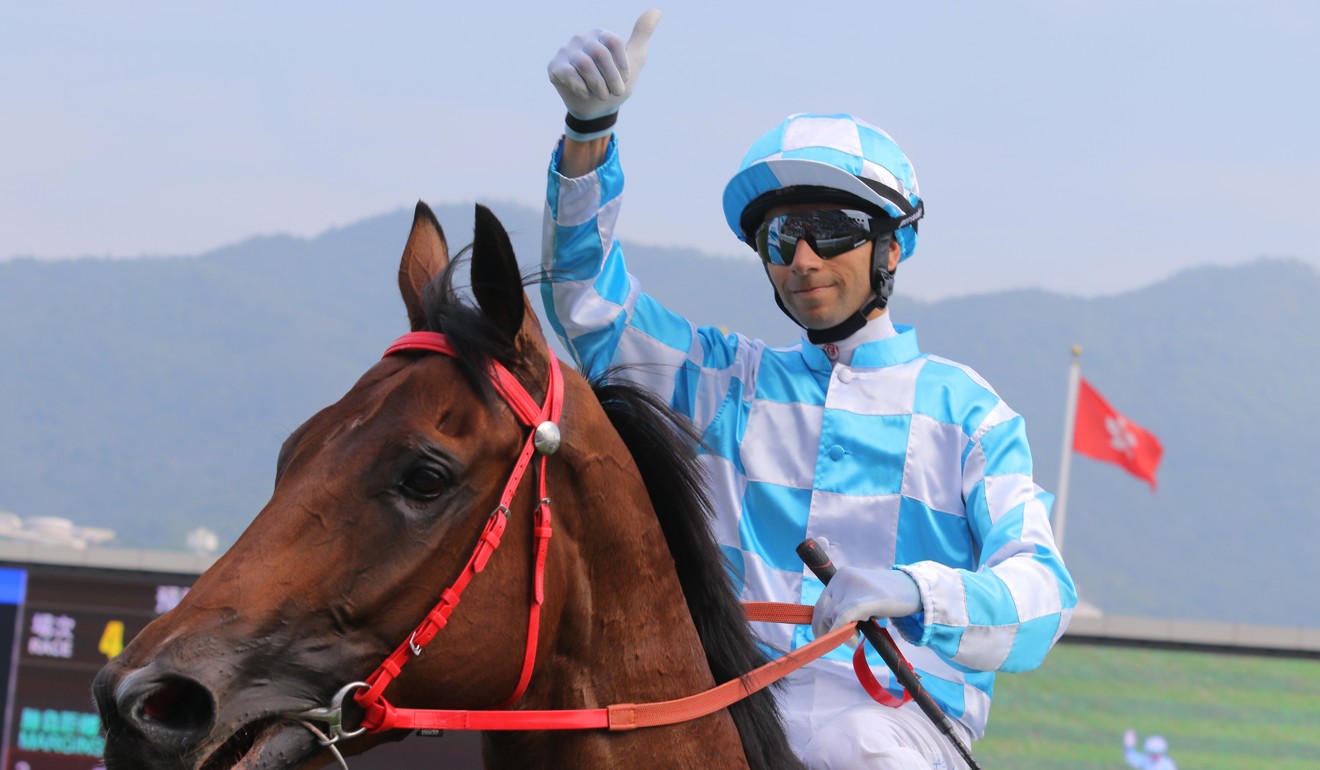 Moreira might not know what tall poppy syndrome is, but he did a pretty good job of summing it up nonetheless.
"They build your reputation, and that means they expect success, and if you are not able to deliver – and nobody can maintain that level of success forever – then they come after you," he said. "I think it happens everywhere."
Moreira has an unlikely ally in the form of Australian Zac Purton – the man he dethroned as champion and who has finished second to the all-conquering South American each season since.
A trio of talented types – Hot King Prawn, Conte and Time To Celebrate – has John Size looking to the future
Ironically, Purton is a believer that tall poppy syndrome is something quintessentially Australian, and not just something punters, or even everyday people, do everywhere.
"Unfortunately in Australia there are a lot of keyboard warriors and people sit in their lounge rooms back home that expect so much. When everything isn't going right all they want to do is try to cut your legs out from underneath you," he said.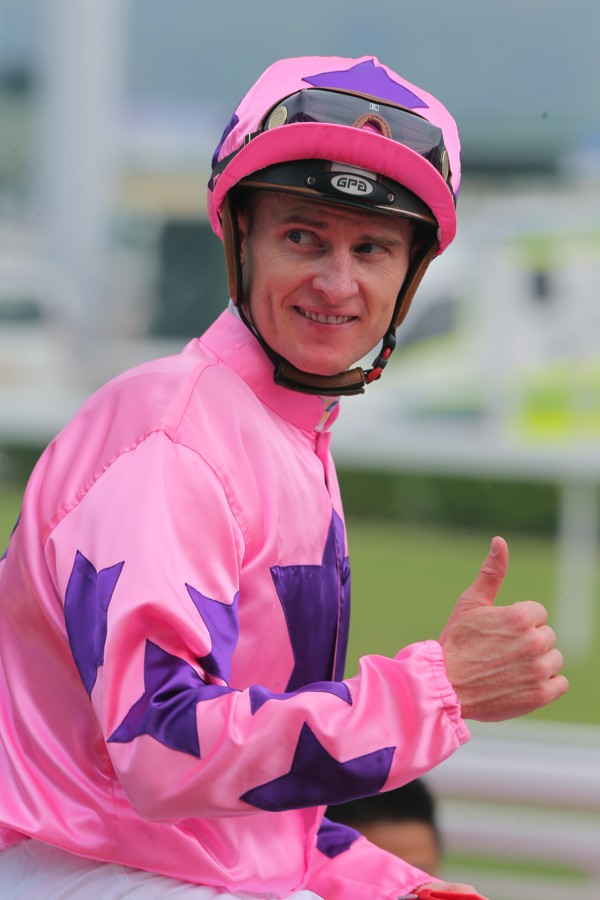 On Sunday, Purton had three winners and Moreira two – giving them half the winners between them at Sha Tin – and have ridden more than 30 per cent of the winners between them this season, a similar ratio to last term.
They shared a flight to Australia on Sunday night and will ride Willie Mullins-trained stablemates in the A$6.2 million Group One Melbourne Cup, Moreira on Thomas Hobson and Purton on Max Dynamite.
The one sure way to silence the haters once and for all is for Moreira to win Australia's "race that stops a nation" and who knows how the champion jockey would be viewed by his detractors had Heartbreak City finished first and not second last year?
It's Heartbreak City for Joao Moreira in Melbourne Cup but show of sportsmanship wins out
Moreira rode a cracker of a race, but that's racing – it can be matter of inches between being considered the hero or a goat.
"This is the race in Australia I want to win most of all," Moreira said. "I'm still confident, I can give a decent ride to a decent horse – you can't win without the right horse underneath you – but I think I can do it on Tuesday."