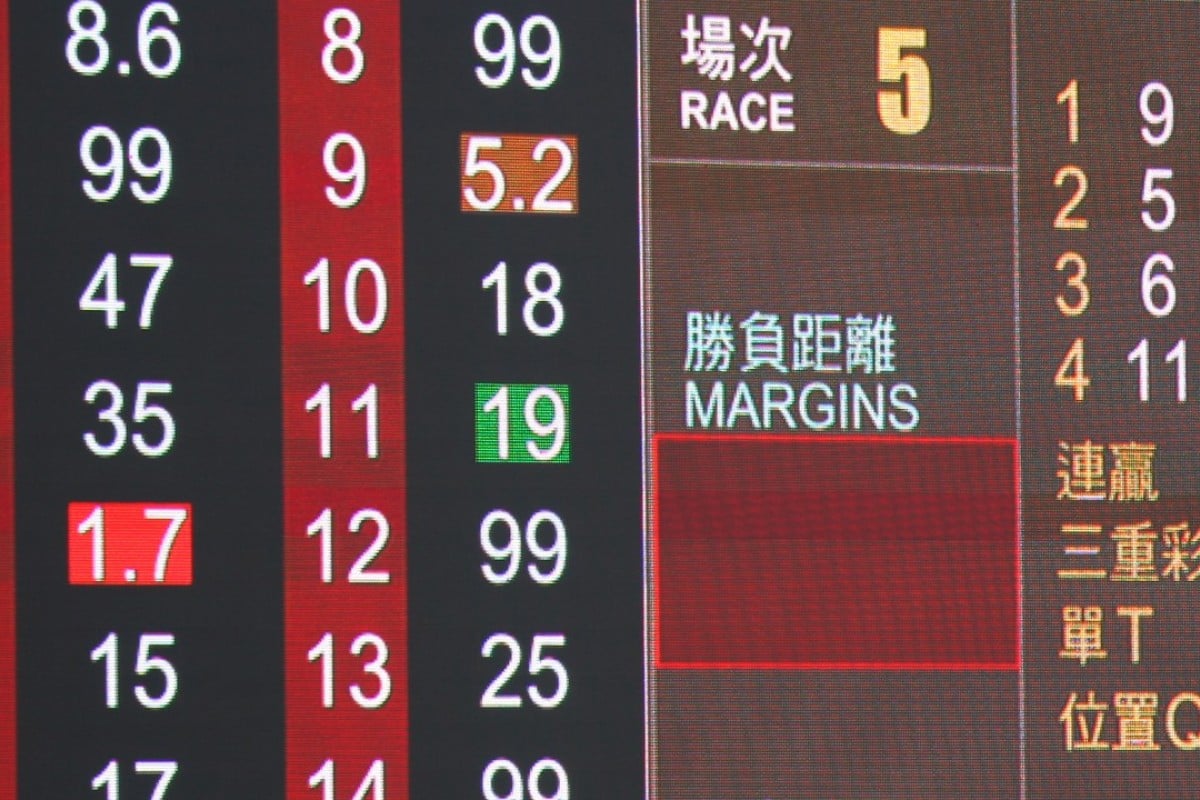 Watching the odds board is the game within the game in Hong Kong racing as price movements are monitored by the betting public with suspicion and every big odds change met with "oohs and aahs" from the crowd.
Each fluctuation is followed by a flurry of activity as bettors try to follow the market and on Saturday at Sha Tin it seemed as good a strategy as any – or at least better than backing odds-on favourites.
In the last minute before a race, the betting pool generally doubles as the serious players weigh in with their massive wagers, with some waiting until the final seconds to place bets online.
Significant shifts in markets are marked on tote boards with a simple colour coded system that highlights horses or quinella combinations that have been the subject of big bets.
Odds that have reduced by 20 per cent are highlighted with a green lamp and those that are halved get the much-vaunted brown lamp treatment.
Michael Freedman's Sparkling Dragon is no one-trick pony
After the Jockey Club implemented the price movement lamps, the brown lamp was quickly dubbed "god of lamp" by a customer base that loves a tip, and to them tips don't come much stronger than a trail of money.
The thinking is that "where there is smoke there is fire" – as a section in the Post's raceday coverage is named – and that when a big chunk of money is placed in the final moments before a race it must come from somebody "in the know".
Even though that final flood of money is probably more a case of market corrections as professional punters zero in on overlays, money still talks.
Dirt or turf? Either is fine for Tony Millard's Golden Sun
Followers of "god of lamp" have been kept on their toes in recent weeks and the rush of money that saw Beauty Way go from double figures to start 3.6 favourite at Sha Tin on October 22 probably the biggest "go" this season.
On Saturday, six horses "went brown" and "god of lamp" devotees were rewarded with two big wins.
In the opening race, Gainfuljet was plunged to start $10 and later in the day Sparkling Dragon's followers pulled off a coup when he was punted from double digits down to $5.20.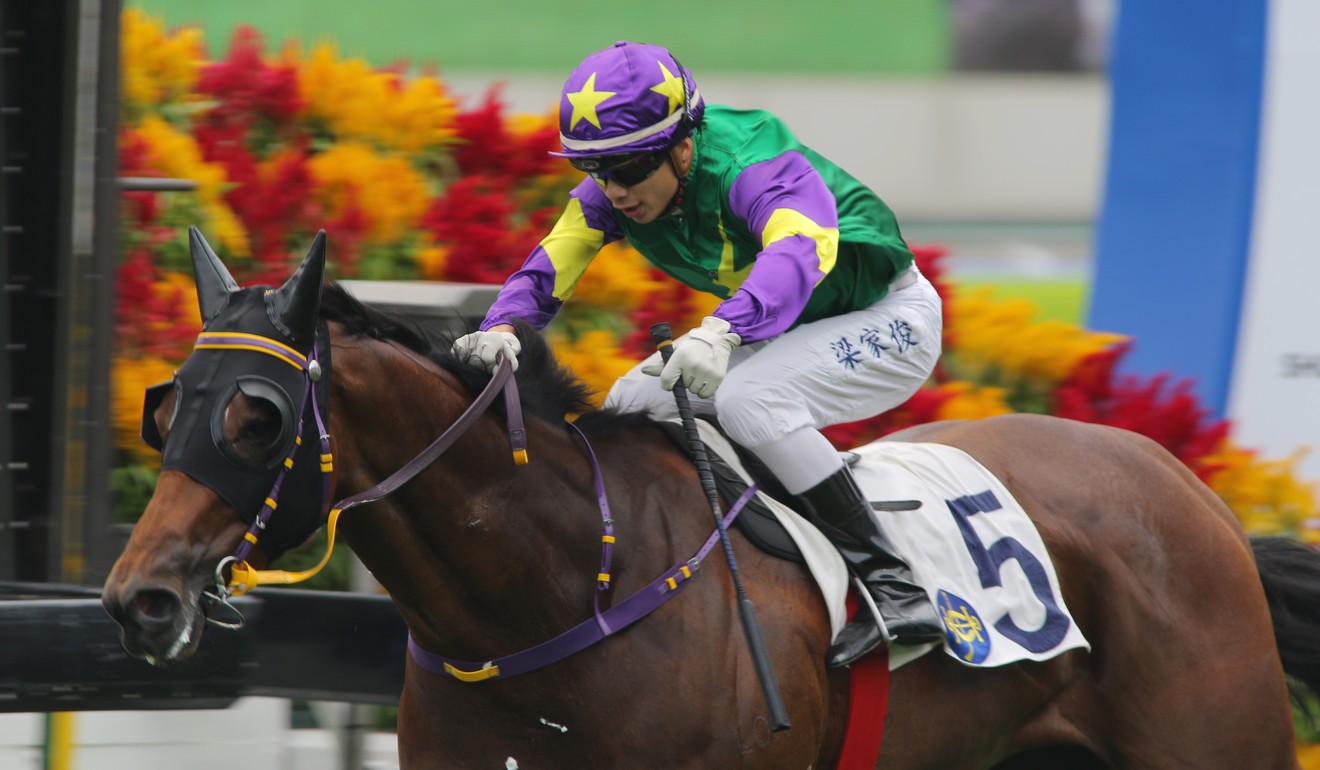 Winston's Lad was also heavily backed, lighting the green lamp to win as $4.80 second pick.
As far as rough days for favourite backers they don't come much worse that Saturday's fleecing though as three of Chris So Wai-yin's odds-on pops – Gouten Of Garo, Eighty Eighty and Bravo Watchman – all went under.
The market might be the best guide but those who took the shorts were haemorrhaging badly by the time Bravo Watchman was nabbed by outsider Golden Sun in race eight.
A "3 x 1" all-up with the So-trained shorties looked a pretty good thing to most but those who took that bet were feasting on instant noodles and not steak for dinner last night.
Nasty day for the favourite backers and Chris So today ....

Gouten Of Garo - $1.70
Eighty Eighty - $1.70
Bravo Watchman - $1.80

— Michael Cox (@KemblaCoxy) November 11, 2017
Then there is the mystery punter who keeps buttering-up with huge bets on the talented but clearly flawed sprinter-miler, Limitless – a customer who clearly never needs to eat instant noodles.
Punters awoke to a familiar sight when checking the markets for the day with Limitless bet into 1.0 or "money back" after a single bet in the vicinity of HK$300,000 – the same thing that has happened in each of the gelding's starts in Hong Kong.
The pattern would suggest the same gambler has taken a liking to Limitless and has backed the horse every start.
On the last few occasions the money has gone on early, either on race eve or early on race morning, when there is less liquidity to withstand the deluge of cash.
That means Limitless starts at short odds and then drifts slowly as the market corrects – there's no lamp for that.
The Limitless bets might seem crazy but whoever the mystery punter is will still be in front after landing the cash at $14 in the horse's second start.
Limitless was fourth, starting a much more sane $6.50, running well enough to suggest the horse will be backed again next time – without the "god of lamp" as a guide.