Champion jockey Joao Moreira got it centimetre-perfect to win Saturday's Panasonic Cup (1,400m) on Western Express but he will be the opposition when the John Size-trained gelding auditions for a spot in the Longines Hong Kong Mile next week.
Bouncing back from the fall on Melbourne Cup day in Australia that saw him bypass Wednesday night's racing, Moreira landed a winning double at Sha Tin but is already committed to Seasons Bloom in the Group Two Jockey Club Mile next weekend.
"The horse is a good doer so I have no concerns about backing him up," Size said. "It wasn't a particularly hard run today and he's hitting peak fitness, so that should only bring him on. We'll give him his test next weekend under the set weights and, if he qualifies, then we'd hope to give him his chance in the Hong Kong Mile."
The 1,600m distance is something of a question mark with the son of Encosta De Lago, and his tendency to lose focus in the final stages did not make him look overly strong at the end of the 1,400m.
"On paper, it definitely looks like 1,400m is his best trip – he's four from six now at the distance," Size said.
"He might finish up with a better record at 1,400m but I think he can run the mile and he deserves his chance again next weekend. He has won five out of 12, he's got his rating now to a point where there is no hiding, he has to run against the best so everything from here on is a bonus."
Following the lamps of Hong Kong racing is a religion
Moreira said the finish was deceptive and he actually thought Western Express might have thrown his win away but the photo came down with a nose margin over Wah May Friend at the line.
"I thought I'd got beaten. If you watch closely, in the last 50m Western Express started to prick his ears and pull up, he thought it was over," Moreira said.
"So he is still gaining experience even now. Last year, after he won his first race, if you asked me then for my opinion, I would have said he was a horse for the Hong Kong Mile this year and now his rating might be high enough to make it."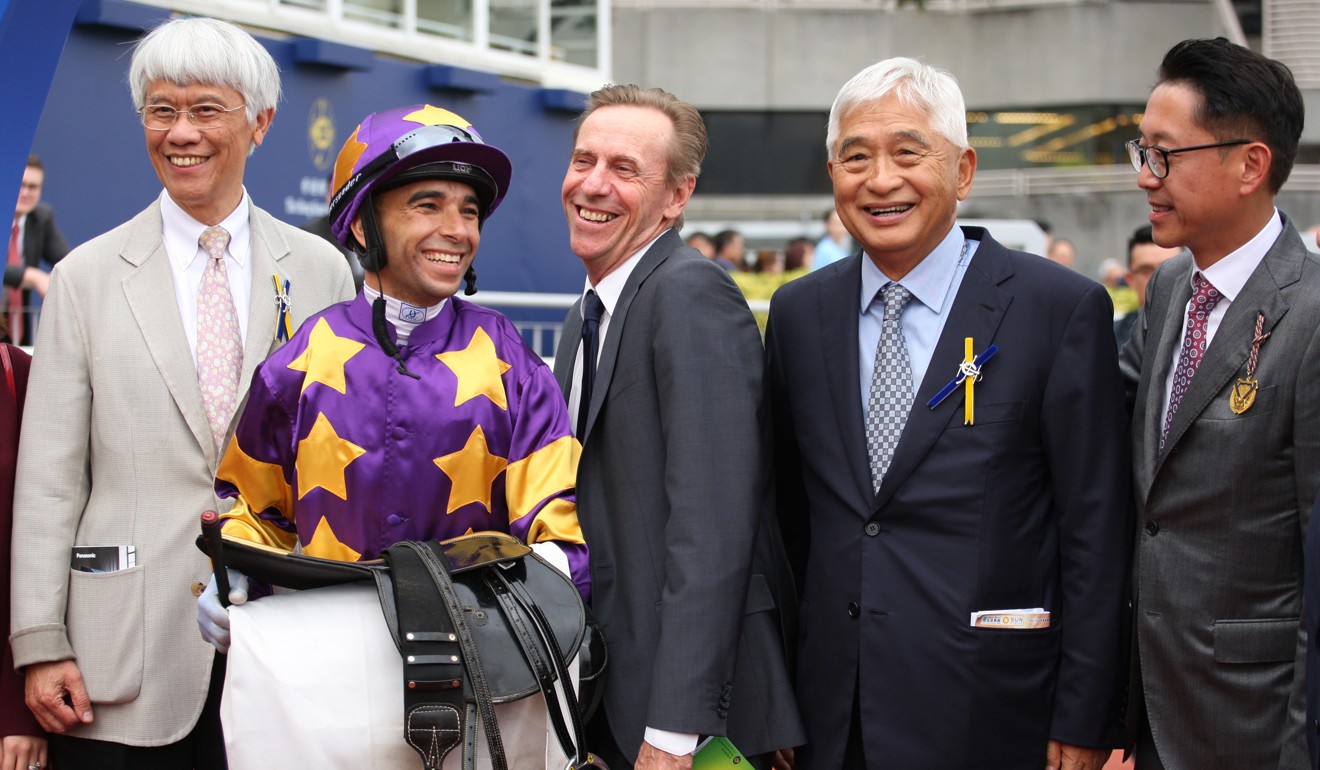 Moreira switches to Seasons Bloom next weekend and the two horses' careers have followed a similar kind of path. In the Class Three race Western Express won at his Hong Kong debut, Seasons Bloom also made his first local appearance in the race and was terribly unlucky.
"They have both done very well and come a long way. I don't think there is a lot between them," said Moreira.
The Brazilian's double still left him with a day of disappointment, beaten on three odds-on favourites, but said his riding had been unaffected by the injuries to his right thigh and left calf suffered in the fall at Flemington on Tuesday, at least while the race was on.
'I feel so bad for the whole situation': Joao Moreira opens up about Melbourne Cup day fall
"In the race, when I'm crouching, I don't feel any pain but when we're pulling up after the race and I stand up again, then I could feel it because that stretches the calf muscle," he explained. "But I'm so much better than I was even two days ago."
Another with an eye on the Hong Kong Mile is Booming Delight, who never got any kind of trip from an awkward gate and trainer John Moore said the run had to be ignored.
"Sam Clipperton said that he was caught wide and had to make two runs on him mid-race so, with the big weight, I think we just have to forget he ran," Moore said. "I've scratched him from the Jockey Club Mile and the plan is to go straight to the Hong Kong Mile."