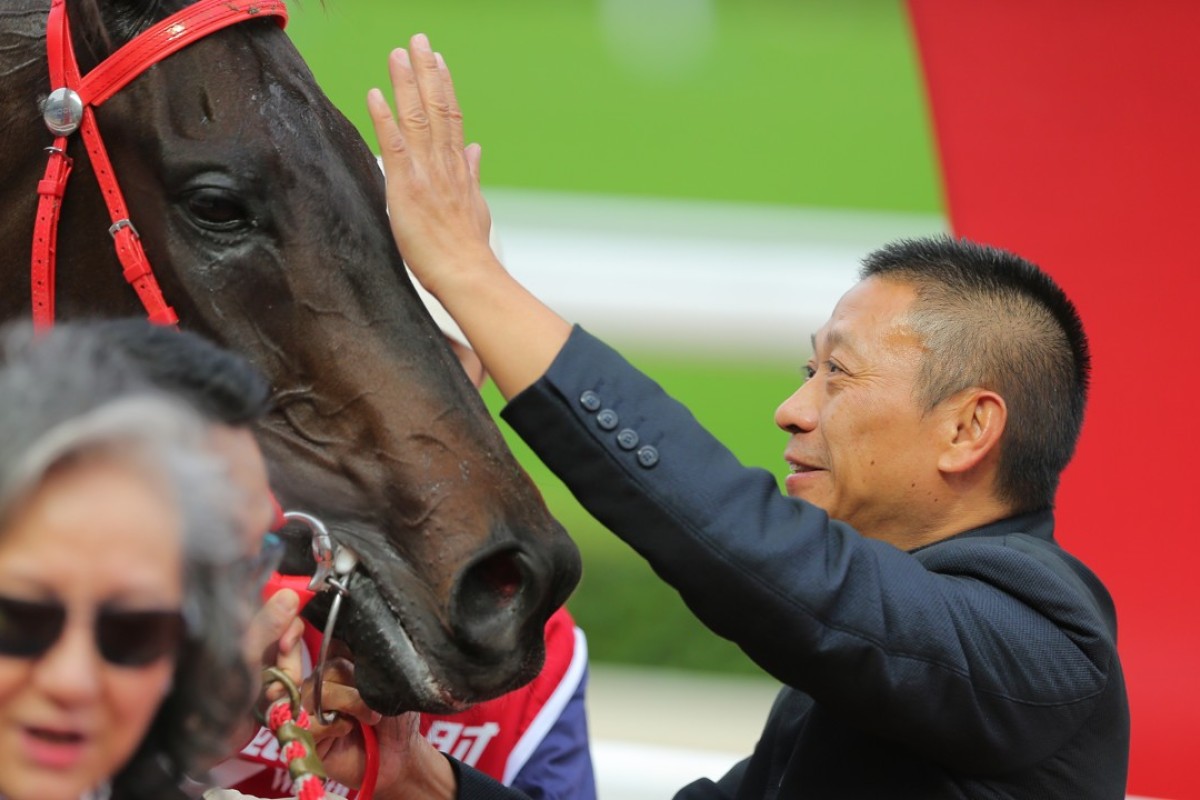 International day can provide a defining moment of a season – or even career – especially for locals. And with a high quality group of horses descending on Sha Tin from around the world, it seems the locals are under more pressure than ever at this year's meeting. So which locals – humans or horses – need to lift for he biggest raceday of the year?
DANNY SHUM CHAP-SHING
In 2011, Shum's star sprinter Little Bridge beat Entrapment in the Group Two Jockey Club Sprint.
Three weeks later Little Bridge failed as favourite on international day, running a flat race to finish fourth.
The theory goes that Shum had Little Bridge "screwed down" for the preliminary bout and Little Bridge had nothing left in the tank for the title fight.
Danny Shum's star Seasons Bloom takes out the Jockey Club Mile, but can he back it up in December?
Will history repeat in 2017? Seasons Bloom heads into the Group One Hong Kong Mile in a similar situation, having produced a big run to clinch the Group Two Jockey Club Mile.
Seasons Bloom has already suffered a case of "second-up syndrome" once this season when beaten in the Group Three Celebration Cup after a big run on opening day.
The trainer pressed reset and skipped a run, but there is no escaping the fact that Shum finds himself in exactly the same situation again.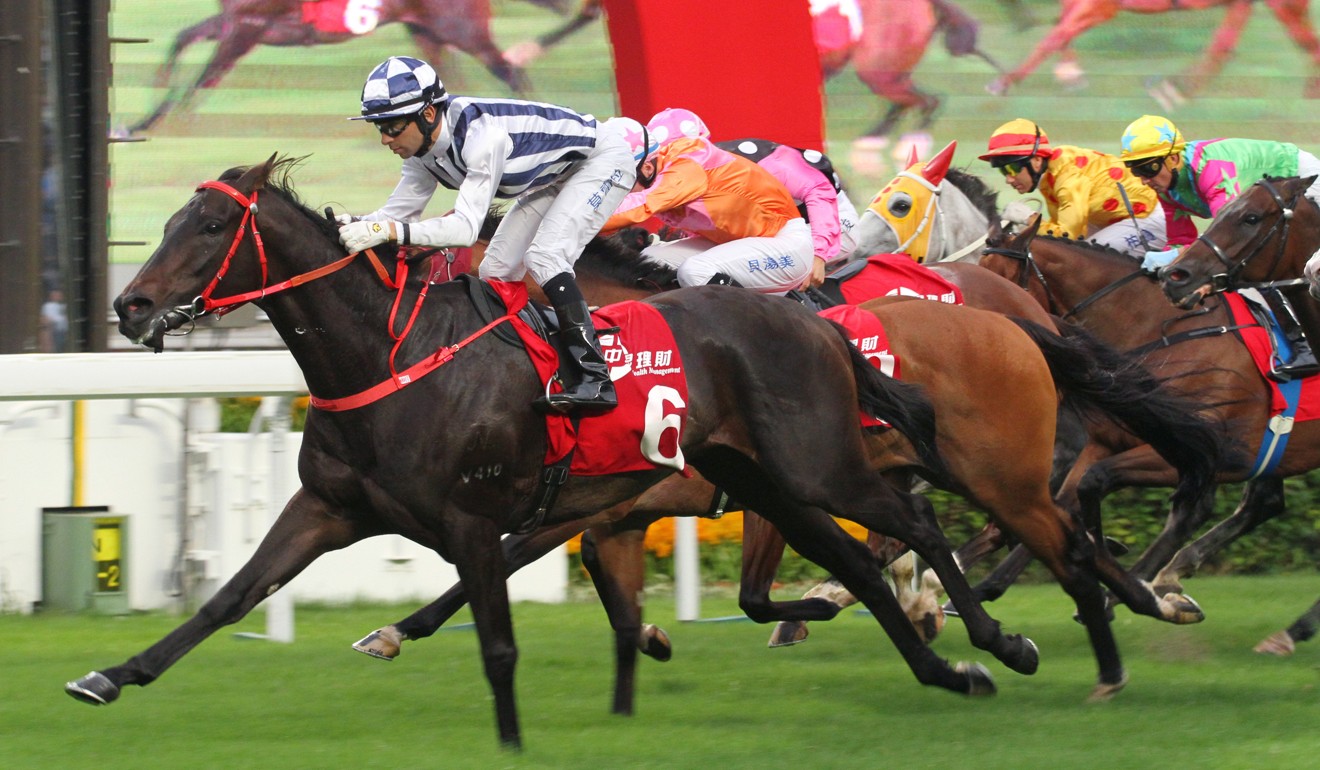 Shum has also had a series of first-up winners fail to reproduce when sent out short odds this season, with Travel Emperor failing to progress and King Of Household also disappointing before his sad demise.
A win with Seasons Bloom would shut down the naysayers.
JOHN MOORE
After a slow start to the season, Werther's win in the Group Two Jockey Club Cup was a relief for the John Moore-Tommy Berry partnership after the local media worked itself into a frenzy.
In a jurisdiction starved of hard news stories, speculation led to Moore directly addressing reporters over what was essentially a non-issue.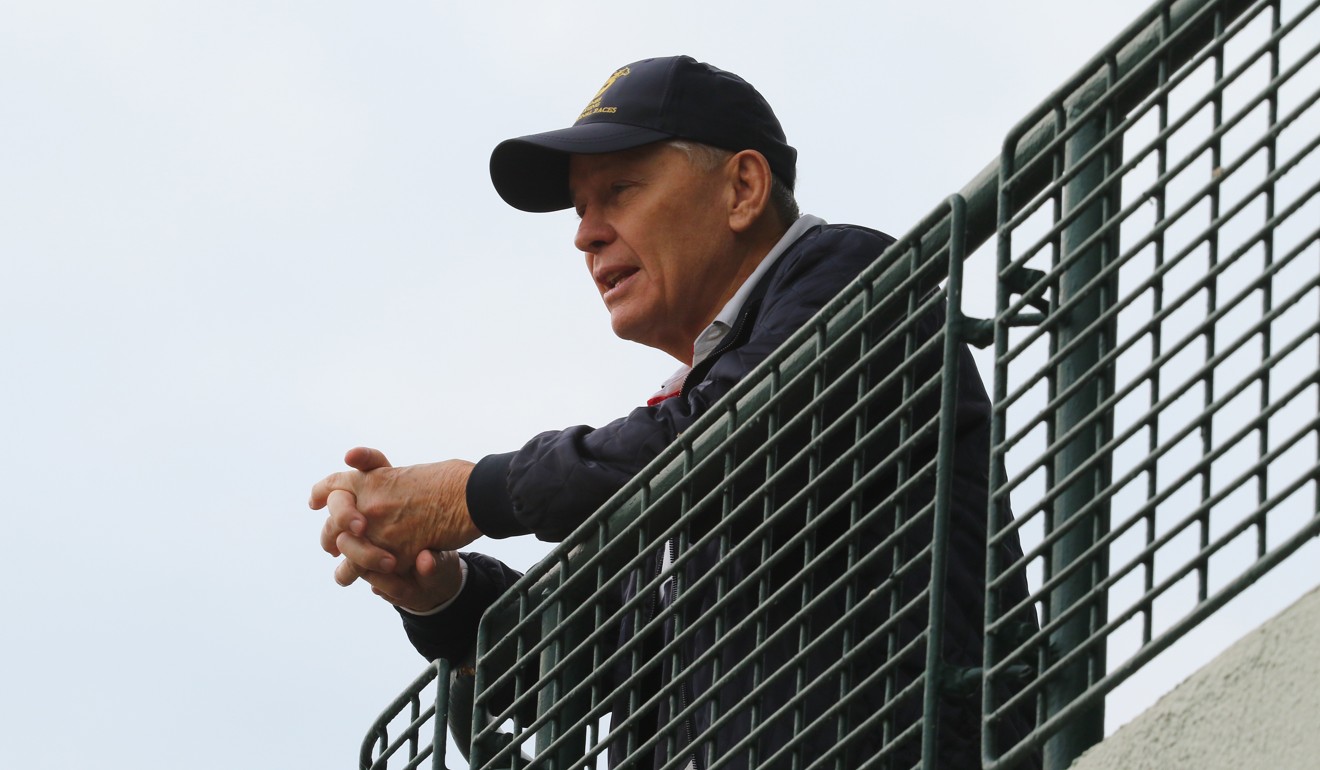 Really, nothing mattered until the Group Twos and while Werther's success seemed to provide some salve, perhaps it just papered over the cracks.
Moore heads into his third last international day with three strong chances; Werther, plus Helene Paragon and Beauty Generation in the Mile.
For most stables that type of team heading into Hong Kong racing's biggest day would be more than enough, but by Moore's standards it represents a distinct lack of depth.
Idaho, Eziyra out of Hong Kong Vase but John Moore still pushing ahead with Helene Charisma and Eagle Way
Not Listenin'tome seems a step or two behind the big guns in the Sprint while Vase pair Eagle Way and Helene Charisma are not only outclassed by the visitors but have had terrible preparations so far.
If Moore goes zero for four next weekend it will be a disappointment, but he doesn't have as much ammunition as usual.
GOLD MOUNT
What happened to the stayers? It hasn't exactly been Hong Kong's strong point but after last year's Derby and subsequent mile-and-a-half features, it seemed a competent group was emerging.
Gold Mount hasn't done anything wrong and in fact has been one of the finds of the season. But Tony Cruz's import stands alone as the only conceivable hope in a race that has been dominated by visitors over the years.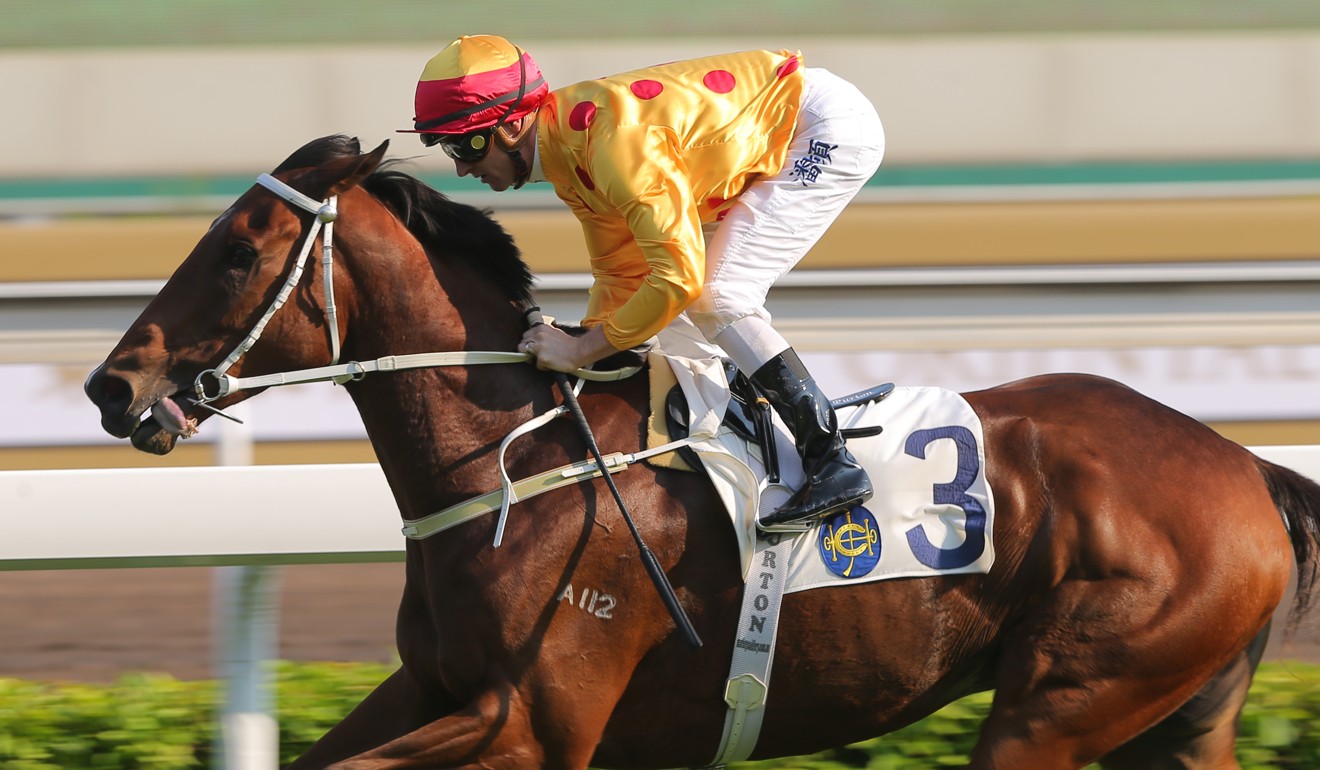 Hong Kong's solitary success in the last 18 years came courtesy of a brilliant Zac Purton ride and it will probably take something similar from the same man again.
If Gold Mount can measure up against the quality field assembled and even manage a top five finish it would suggest that the Group One Champions & Chater Cup later this season is at his mercy.
THEWIZARDOFOZ
Taken at face value, Thewizardofoz seems a decent enough name for a racehorse, even with the annoying wordswithoutspaces thing.
Fans of the classic film will know that by the time Dorothy and the gang follow the yellow brick road to Emerald City, the actual Wizard of Oz was a harmless middle-aged man behind a curtain.
The way Thewizardofoz's career is shaping; it might be a perfect name after all.
"The Wiz" has a habit of whipping fans into frenzy with exciting trials and occasionally dominant raceday performances. Yet when the big days arrive, it's man behind a curtain time and the fearsome wizard we were expecting disappears.
Hong Kong Sprint runner Thewizardofoz led home a trial field that included #HKIR entrants Amazing Kids (2nd), Western Express (5th) and Helene Paragon (9th), as well as likely undercard runners Nothingilikemore (3rd), Southern Legend (6th) #HKRacing pic.twitter.com/HDUHssWSNM

— HKJC Racing (@HKJC_Racing) December 1, 2017
A fifth in the Group Two Jockey Club Sprint was nowhere near as bad as some made out – in fact, if you take away the enormous expectation lumped on to the horse, there was a lot to like about it.
Maybe the day we don't expect Thewizardofoz to do something is the day he will produce his best. The clock is ticking though for a horse that looked to many like a future superstar and entered this season as Hong Kong's equal highest-rated galloper.
JOAO MOREIRA
It says a lot about the standard Joao Moreira has set over the past four seasons that riding 36 winners from 27 meetings is somehow disappointing.
But Moreira's strike rate has dipped below 20 per cent for the first time in his Hong Kong career, down from 23.57 per cent entering this season, and his poor returns in Australia were documented.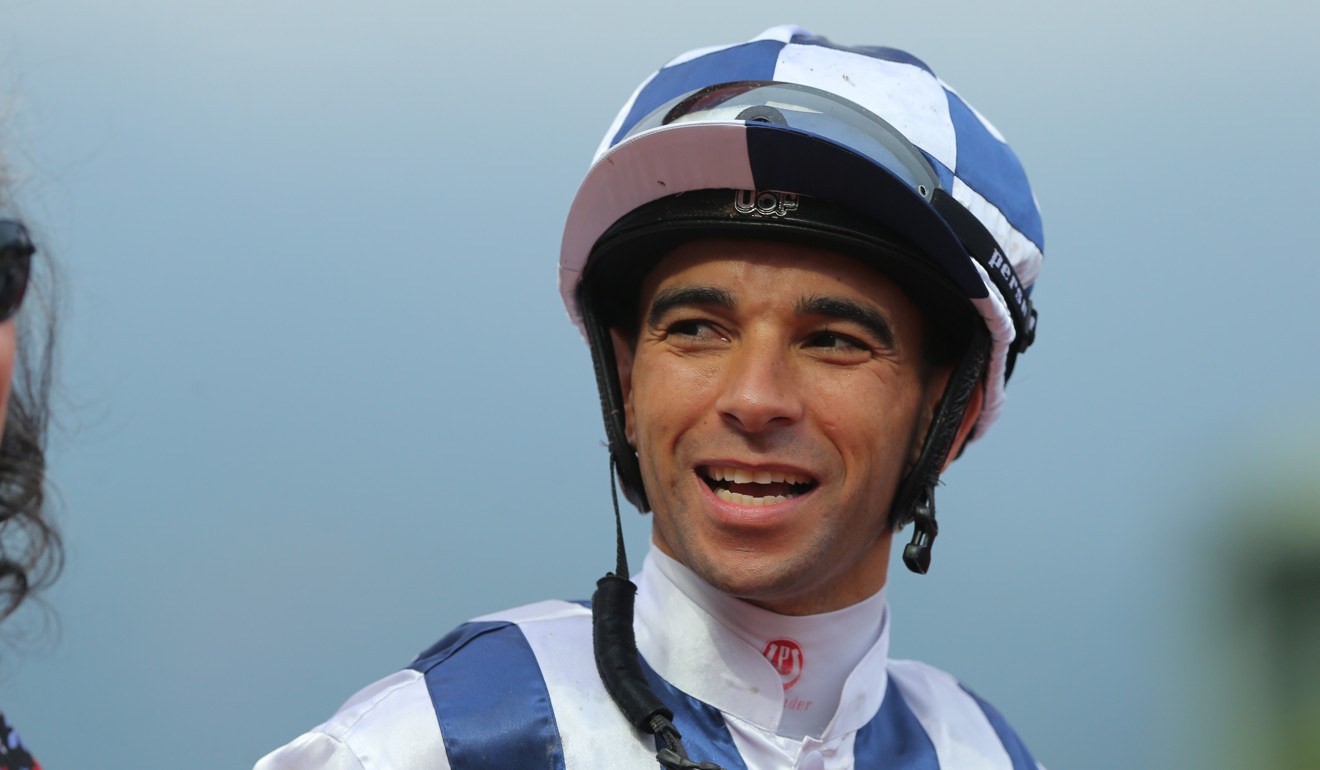 That could all turn around in a freakish run of form sparked by a moment of brilliance.
Will that moment of brilliance come on the biggest day of the season? It says a lot about the pressure to produce a virtuoso performance that two of Moreira's rides are on this list, Thewizardofoz and Seasons Bloom.
The Magic Man teams with Japanese horses in the other two races, reuniting with Neorealism the Cup and taking the ride on Tosen Basil in the Vase.
Werther will try to stave off a strong foreign brigade in the Longines Hong Kong Cup
Was it Moreira's ride that won the Group One Audemars Piguet QE II Cup with Neorealism earlier this year? This race looks harder, and Tosen Basil will start an outsider in a star-studded Vase. That leaves Moreira needing some magic if he is to build on his outstanding big race record.