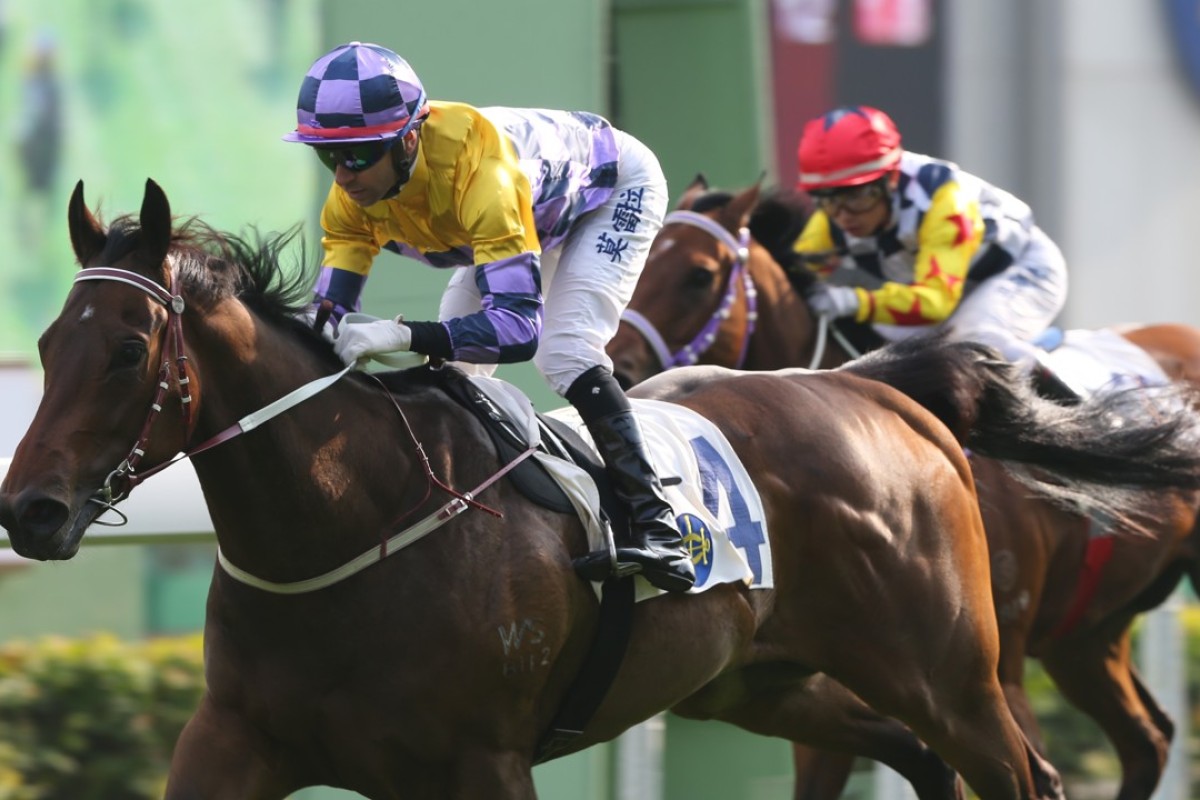 Never mind the 2018 Hong Kong Derby that is beginning to take shape for John Moore, the big event master even rolled out the opening shot for the 2019 Derby on Sunday when talented three-year-old Easy Go Easy Win won his first start in Hong Kong in impressive style.
Joao Moreira had not ridden a winner for Moore since April 30 and had not had a mount for the yard since June until he jumped aboard Victory Music and Easy Go Easy Win on Sunday for Moore.
Sitting midfield on Easy Go Easy Win, Moreira was able to unleash a strong finishing burst that took him past the odds-on favourite Amazing Star to a convincing win over 1,200m with lots of blue sky ahead over further.
Go back two years to December 9, 2015, and a three-year-old Rapper Dragon could finish only eighth in Class Three at his local debut, so Easy Go Easy Win is a step ahead in that regard.
"Joao thought after his dirt trial that this horse wasn't ready yet so he was pretty impressed with that," said Moore, who bought the gelding as part of a new approach with prominent owner Marces Lee Tze-bun.
"This is from the first group of yearlings that my son George and I have bought for Marcie Lee's family. What we're doing is buying yearlings, putting them into training in Australia and the best of them will come here. You'd know Marcie's colours well – he and his family have raced horses like Dundonnell and Apollo's Choice and they've spent plenty of money on horses with racecourse performances.
Brett Prebble thinks Noble Steed has Hong Kong Derby ability – but it will come up too soon
"The idea of this new approach is that it is going to work out better and cheaper buying a number of nice yearlings and just keeping the good ones instead of spending HK$10 or HK$15 million on a tried horse."
And Moore said that Easy Go Easy Win had shown good talent in Australia, where his juvenile form included a second to subsequent Caulfield Guineas runner-up Kementari.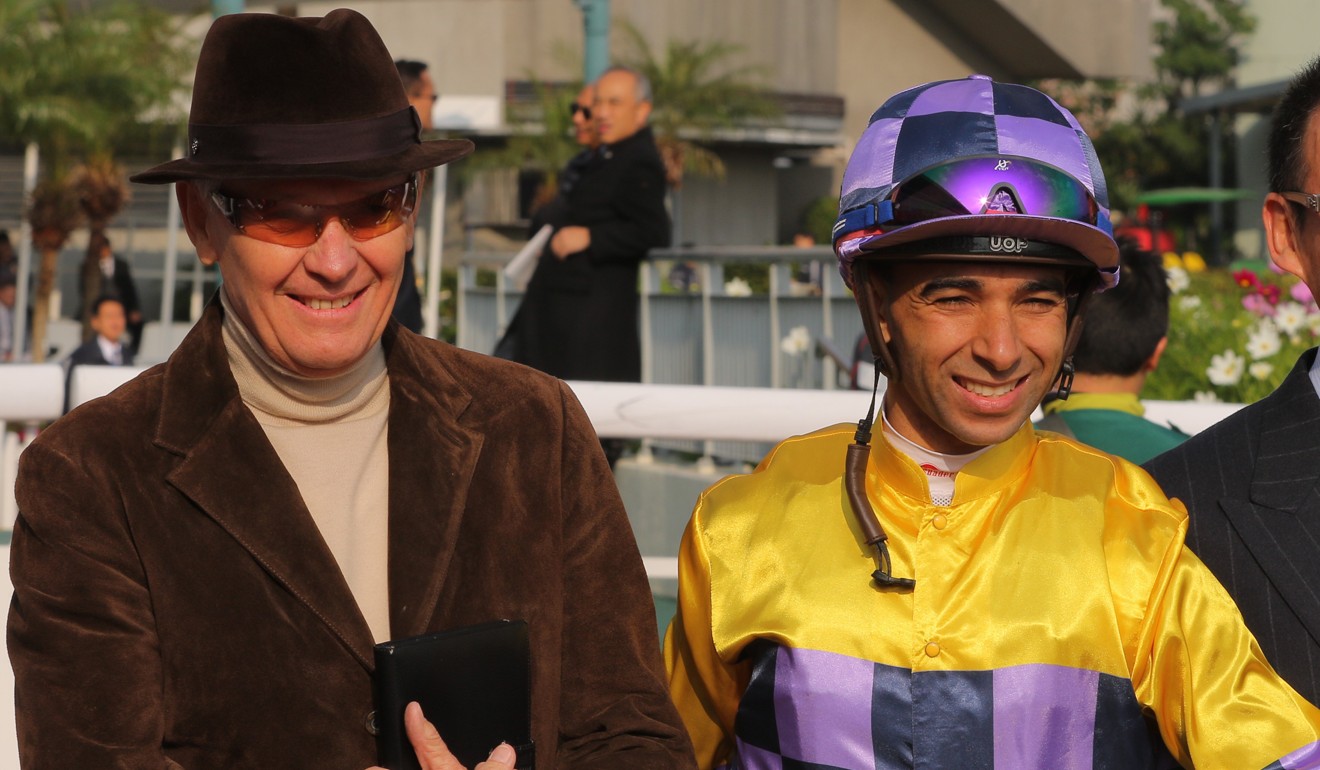 "He was with John Sargent and he wanted to take him to Brisbane for the Group One, the J J Atkins, but we said no. Instead we brought him here with a 72 rating, to have some fun with him on the way through the grades and to give the Lees some confidence in what we're doing," Moore said.
"The next season of yearling sales starts in Australia at the Magic Millions next month, so we'll be buying more horses there with the same idea in mind."
The 2019 Derby may be on the agenda for Easy Go Easy Win but Moore is also getting some good vibrations about the team he is assembling for the 2018 version in a few months.
Although beaten in the final race at his first local start, the hulking colt Good Standing (Zac Purton) did everything that Moore wanted to see from him.
When it comes to racehorses, is bigger better? Pingwu Spark makes the case
"That run was great. Zac had to make his run a little bit earlier than ideal because he saw that he had the favourite in a pocket on the inside, but Good Standing just knocked up in the final stages," Moore said after the fourth placing.
"I'd like to get another race into him on the first of January if we can find a race there. It's nice to see some of the new brigade getting out on the track and displaying some promise. Grand Chancellor's run today was great considering he was carrying some condition, he needed that, and we've got Ruthven coming online on New Year's Day, so the Derby horses are taking shape."
For this season as well as the next.