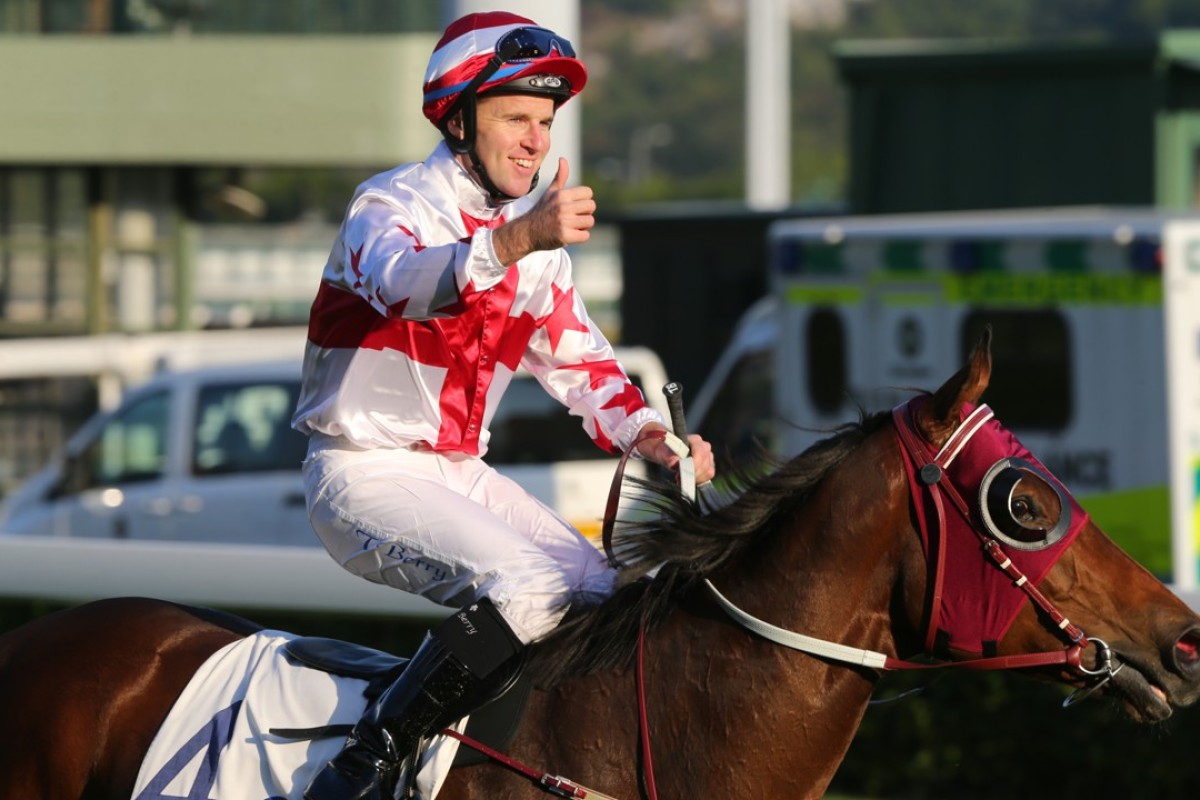 Just when things were already looking touch and go for Tommy Berry in his role as John Moore's stable jockey, there were many racing fans completely thrown by him not riding Hair Trigger at Sha Tin on Saturday and many thinking things might be souring when the horse won.
On Wednesday night, Zac Purton had the sit on the stable's first elect Eagle Way when he won the January Cup, while rumours have been on fire that Berry will not be riding Werther in the future and he has been on board just five of Moore's 14 wins this season, even after partnering Agree to victory at Sha Tin on Saturday.
"In the past, I've enjoyed good times in Hong Kong but it has been for big races or at the end of the season – this time, I've been here for the start and it has probably been John's slowest start," Berry said.
"I don't believe it has been any fault of mine and neither does John, just a few horses haven't performed yet. I understand if a few owners don't put me on, I know what Hong Kong is like. If you don't get off the mark quickly and ride lots of winners, you can be seen as unlucky, that's the way it works.
"Still, I'll admit it has been challenging and if I didn't have my family here for support, maybe I'd be thinking about leaving but days like this lift your spirits and we've got some good ones coming up. John and I are both staying positive and I'm working hard – I'm riding the stable horses every morning whether I'm on them race day or not."
Pierre-Charles Boudot provides some inspiration with a Sha Tin double
That positive attitude got a serious test when Moore's assistant, former jockey Terry Wong Chi-kin put Douglas Whyte down to ride Hair Trigger in the third race, though, to the surprise of most and both trainer and jockey.
"John's in Australia at the sales and saw the fields before I did and he rang me and asked why I didn't want to ride Hair Trigger," Berry explained. "I said 'I'm on Hair Trigger' and John said 'no, you're not'. So just as well I rode a winner because I was ropeable after Hair Trigger won. I said to Terry maybe he should get a job with Dougie instead of John."
Hair Trigger was back to the scene of his win for Berry early in the season, down the straight 1,000m course, and Whyte said the minimum trip probably plays to Hair Trigger's limitations now.
"I trialled him when he first arrived and he went like a Class One horse down the straight," Whyte said.
Danny Shum's Pick Number One earns a break after a third straight dirt win
"He's been disappointing but has a breathing problem and that's why 1,000m suits him. You can let him fall asleep at the back and he has a tremendous turn of foot for 200m but that's as long as he can dash. I rode in a 1,400m recently and he came with a huge run, I thought he as going to win but he knocked up. He's only a 1,000m horse due to his issues."