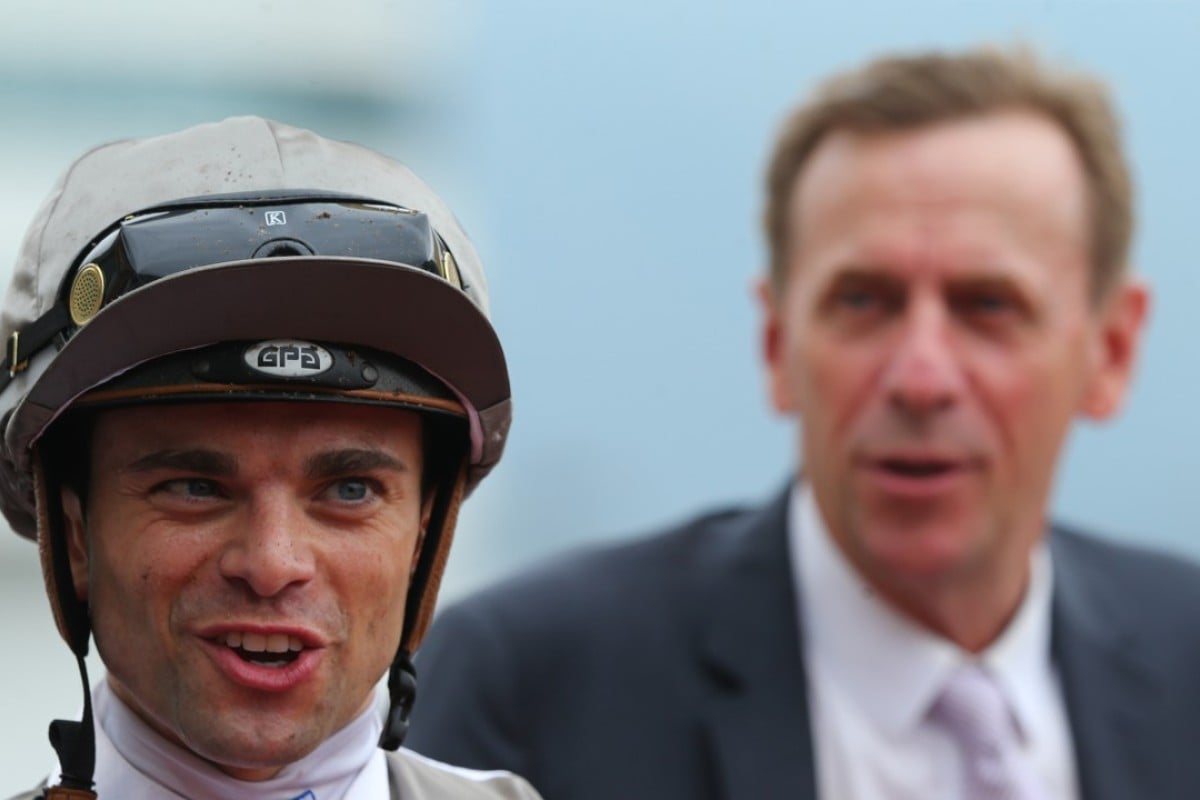 Umberto Rispoli gets the feeling the John Size-trained Zero Hedge isn't giving 100 per cent but hopes a gear change and better draw can extract maximum effort from the sprinter at Happy Valley on Wednesday night.
Zero Hedge has been fourth and third for Rispoli at his past two starts with pacifiers on but the four-year-old now drops into gate two in the Class Four Murray Handicap (1,000m) as Size elects to take the headgear off and apply a shadow roll.
"He is a horse that always runs at around 80 per cent, it is like he has the brake on," Rispoli said. "He gives you the feeling that he can do more than what he does.
"He isn't quite focused; you have to ask him to do everything. John has taken the pacifiers off, and who knows? Maybe that will help him. Barrier two is excellent, so I'm not worried about race position, he seems ready to win and this might be his best chance since he won at his first start."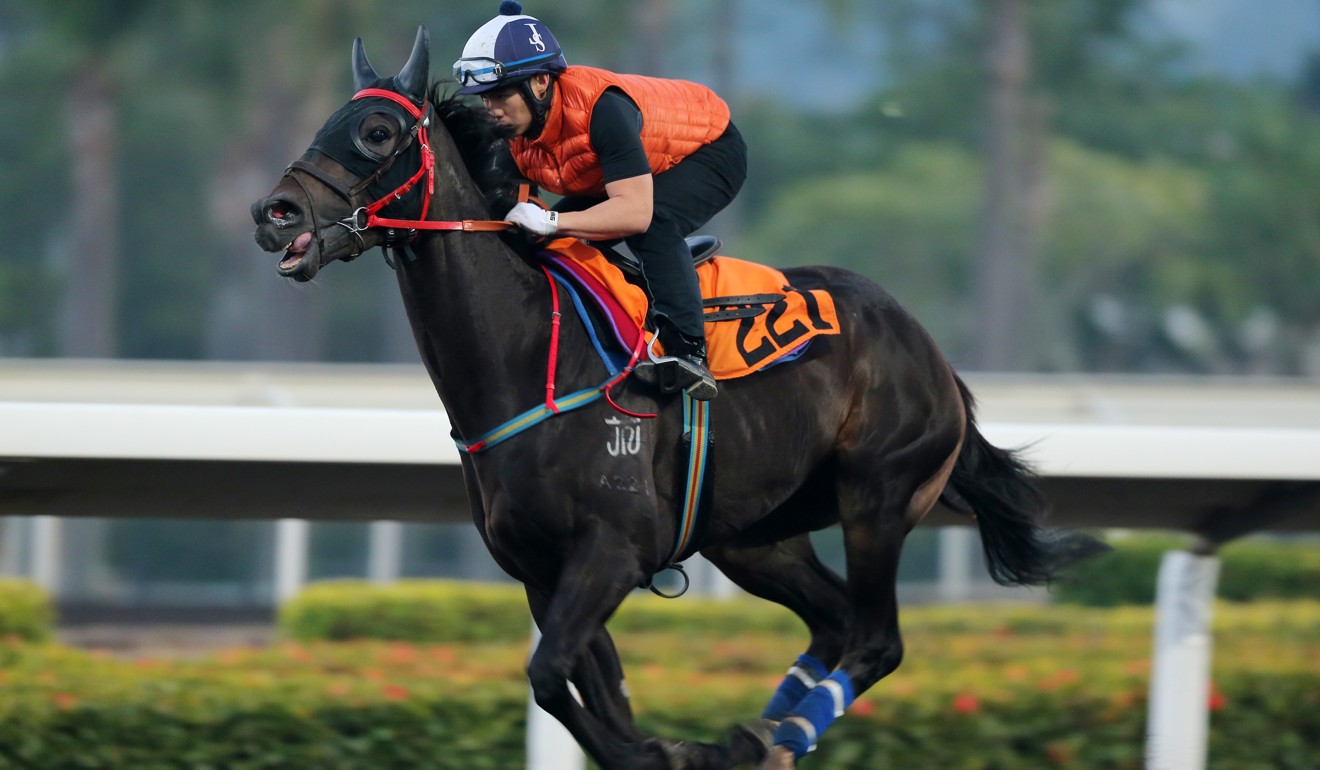 Another of Rispoli's rides dropping into a more favourable gate on the C course is Flying Tourbillon, who dropped into Class Three for his past two starts but has been dealt dud hands at the barrier draws on both occasions.
The draw might be ideal but the concern for Rispoli is the relative strength of the Club Street Handicap (1,200m), with Ricky Yiu Poon-fai's seven-year-old finding a race with plenty of chances.
Big Time Baby the reason for Umberto Rispoli's rise up the ranks
"This race was split into two sections and his was by far the strongest section," Rispoli said. "This looks a very strong Class Three and very open. Blaze Stamina, Who Else But You, Charity Glory, Prince Harmony all have chances, and then you have Cheerfuljet that has won two straight.
"My horse's last two starts have been from terrible draws though and I have had to ride for luck. This time I have the right draw on the C track. There could be a lot of speed in the race, I don't want to say it will be easier than his last two starts, but he should run a better race."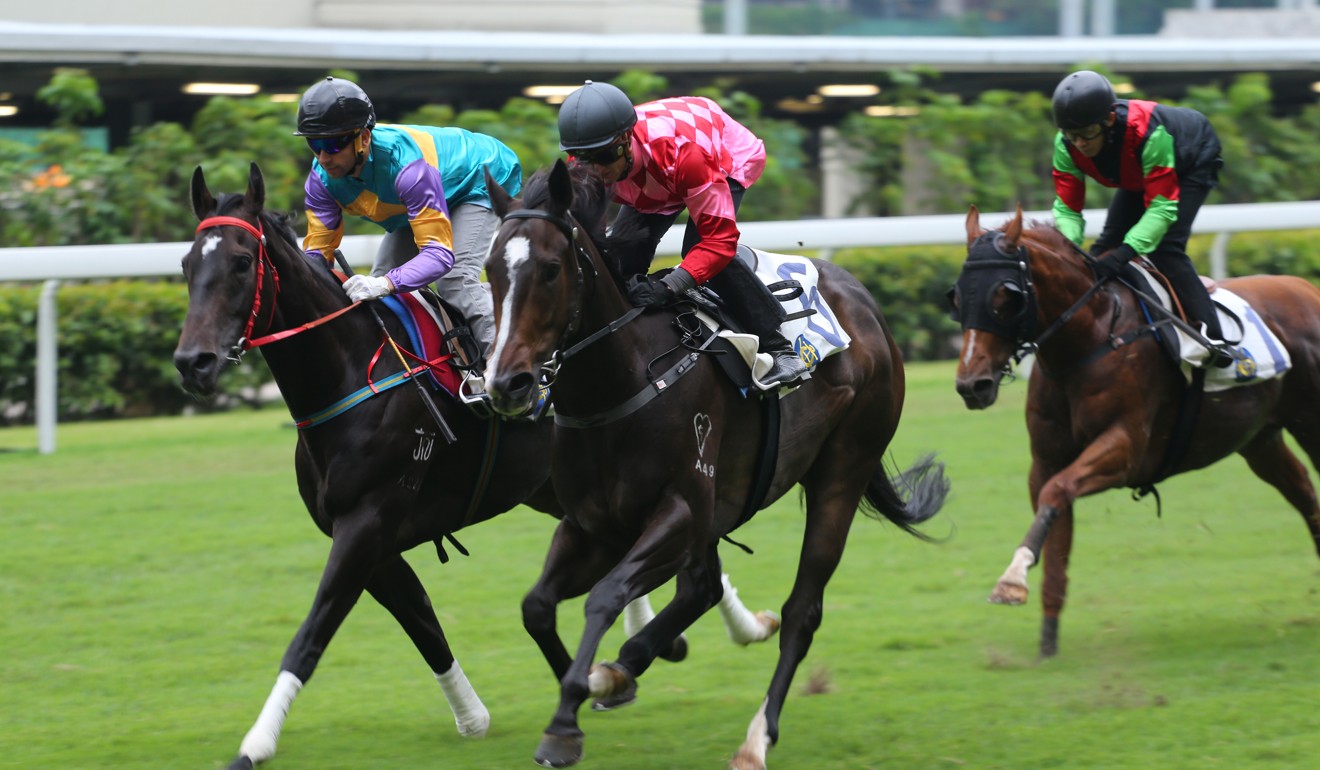 Paul O'Sullivan's Planet Star steps up to 1,650m ­– and beyond 1,400m – for the first time in the Class Four Edinburgh Handicap after showing some form at 1,200m.
Rispoli is taking heart from the fact the four-year-old was able to finish fourth at 1,400m at Sha Tin last term.
"A horse that gets 1,400m at Sha Tin can often get 1,650m at Happy Valley comfortably," the Italian jockey said. "There is a big difference between the two tracks. Obviously at Sha Tin the straight is longer and the turn wider, so it is more of a test. This might even be his best distance, and he comes from 1,200m races at the Valley so he will have a lot more early speed than some of these horses."