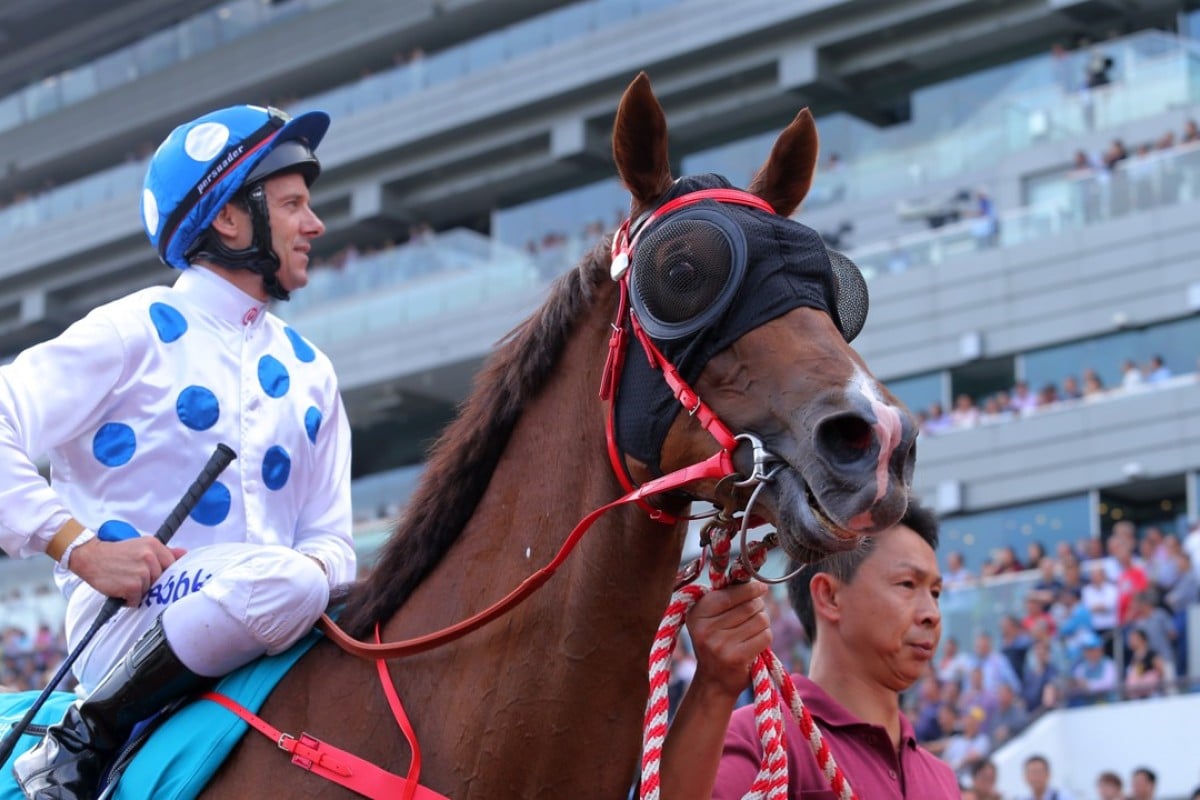 His hallmark was consistency more than brilliance but Contentment's career arc still weaves a fascinating thread through one of Hong Kong racing's strongest eras.
Contentment, who was retired this week. was never the flashiest or most overpowering performer but even if the unassuming gelding couldn't be called the best, he certainly raced against – and beat – many horses that were considered champions.
From Able Friend to Rapper Dragon, and Japanese raider Maurice in between, Contentment butted heads with some stand-out milers on the track and collected two Group One wins and more than $34 million in prize money along the way.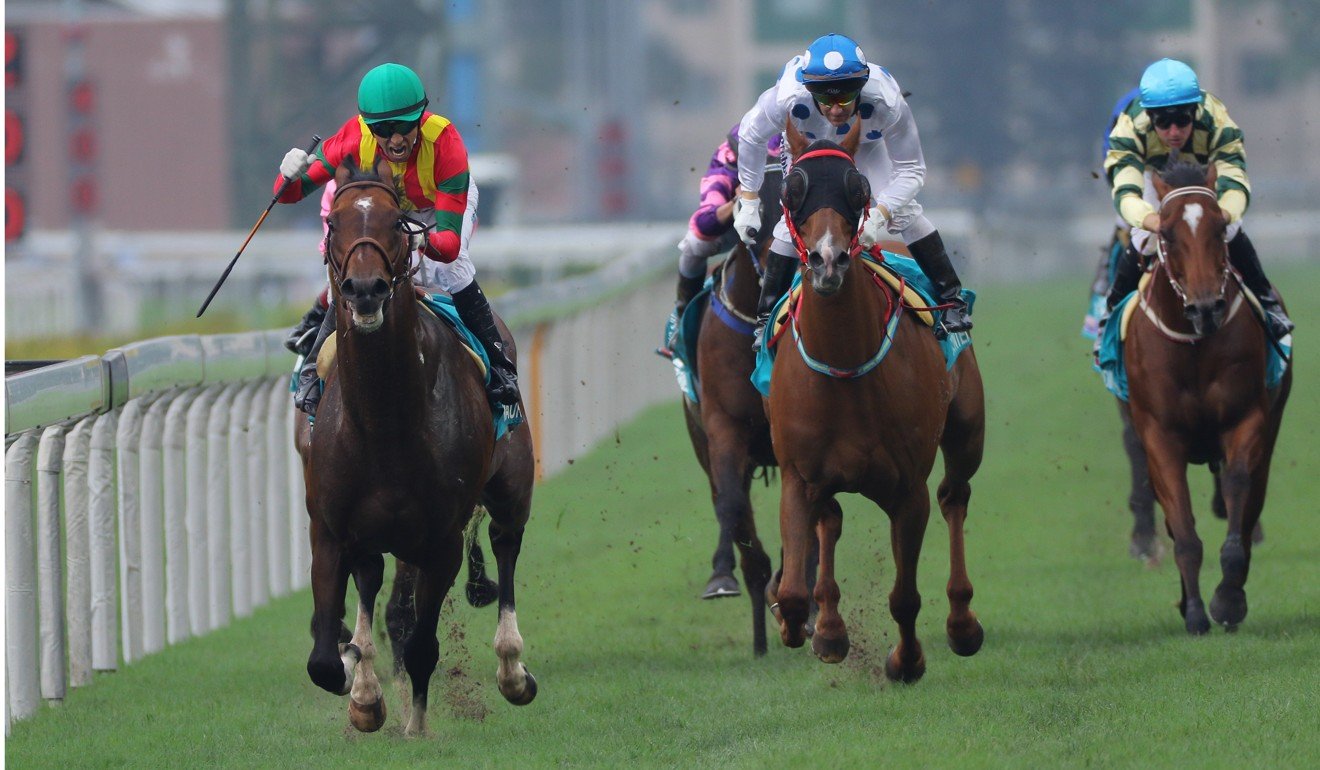 Trawling back through Contentment's race records and scanning the names that finished behind him and those good enough to beat him, reveals a host of top class horses.
Even Contentment's first defeat after storming into Class Two after three straight wins to start his career was to a horse called Redkirk Warrior – a beaten Hong Kong Derby favourite at home, before a move to Australia brought about a rebirth as a sprinter and an unlikely Group One win in the 2017 Newmarket Handicap.
It could be argued that jockey error contributed to that defeat and Contentment finished his four-year-old preparation with five wins from eight starts and the promise of more to come.
In his next two wins – which lifted his record to eights wins from 11 starts – Contentment beat a who's who of recent Hong Kong racing history including Group One winners Giant Treasure, Beauty Only, Military Attack, Blazing Speed and Dominant in the Group Two Sha Tin Trophy.
Contentment had a ringside seat at Sha Tin when fifth in the 2015 Hong Kong Mile that was billed as "the battle of the Beasts of the East" between Maurice and Able Friend.
A few months later Contentment added Gold-Fun to his list of big name scalps in the 2016 Group One Queen's Silver Jubilee Cup, a first win at top level.
A re-match with Maurice came in the 2016 Group One Champions Mile, in which Contentment ran what Brett Prebble called a "career best" when second to the marauding Japanese monster.
"That was his best run – it was just unfortunate that he bumped into the best miler in the world at the time," Prebble said.
Contentment also raced against and then beat two of the greatest "what if?" horses of recent times, finishing ninth behind stablemate Luger in the 2015 Derby and winning last year's Group One Champions Mile, in what was Rapper Dragon's final race.
If there were three "what if?" horses of the modern era, that is, horses that were struck down by injury, illness or death in the prime of their careers – the third would be Entrapment, a sprinter that won his first eight races and went within a whisker of winning the 2011 Hong Kong Sprint.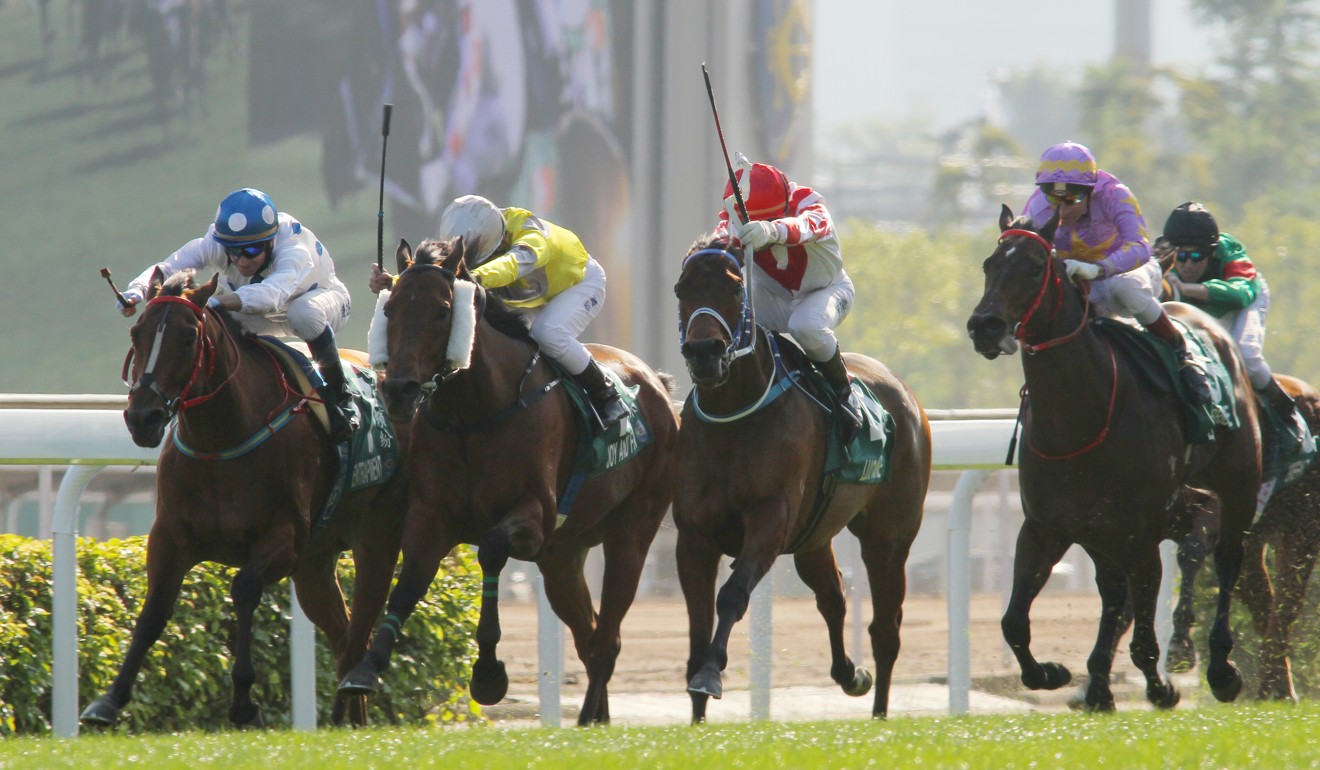 The racing gods granted Entrapment's owner Benson Lo Tak-wing another top horse in Contentment, and it was fitting that this time he had a horse that overachieved.
"Contentment was always flying under the radar a bit," Prebble said. "Because of his racing pattern he was able to make his own luck in a race, he was very tactically versatile. His best attribute was his great temperament. When he won the Champions Mile I was going to have a soft lead, but Karis Teetan whipped around the field and went past us. Most horses would have revved up, but Contentment dropped the bit and that is what won us the race."
"He still had his quirks, he was a character, he seemed to idle a lot and worry about what was going on around him. But most of all he was a gentleman to ride."
Bloodstock agent David Price, who sourced Entrapment and Contentment for Lo, said Contentment was the quintessential Size-trained horse – and not just in his on-track characteristics.
"If there was a human version of Contentment, he would be the same as Johnny. He has the same level of talent, but just does it in such a nonchalant manner," Price said in a Post feature in 2016. "They are both laconic."
According to Size, the horse's laid-back nature will make Contentment "a pleasure for someone to look after" in retirement, although retirement plans have been somewhat complicated by the Australian quarantine situation.
"He will end up in Australia and be taken care of but he will have to spend six months in New Zealand first," Lo said.
Contentment is only seven and even though he lost form this campaign, many other owners and trainers would have pushed on and allowed the horse's rating to drop.
"No way we would have dropped him like that," Lo said. "This horse brought my family together and gave us a lot of joy. I am so glad John decided to retire before he lost points, that means he retires gracefully – people can still remember him as a champion."