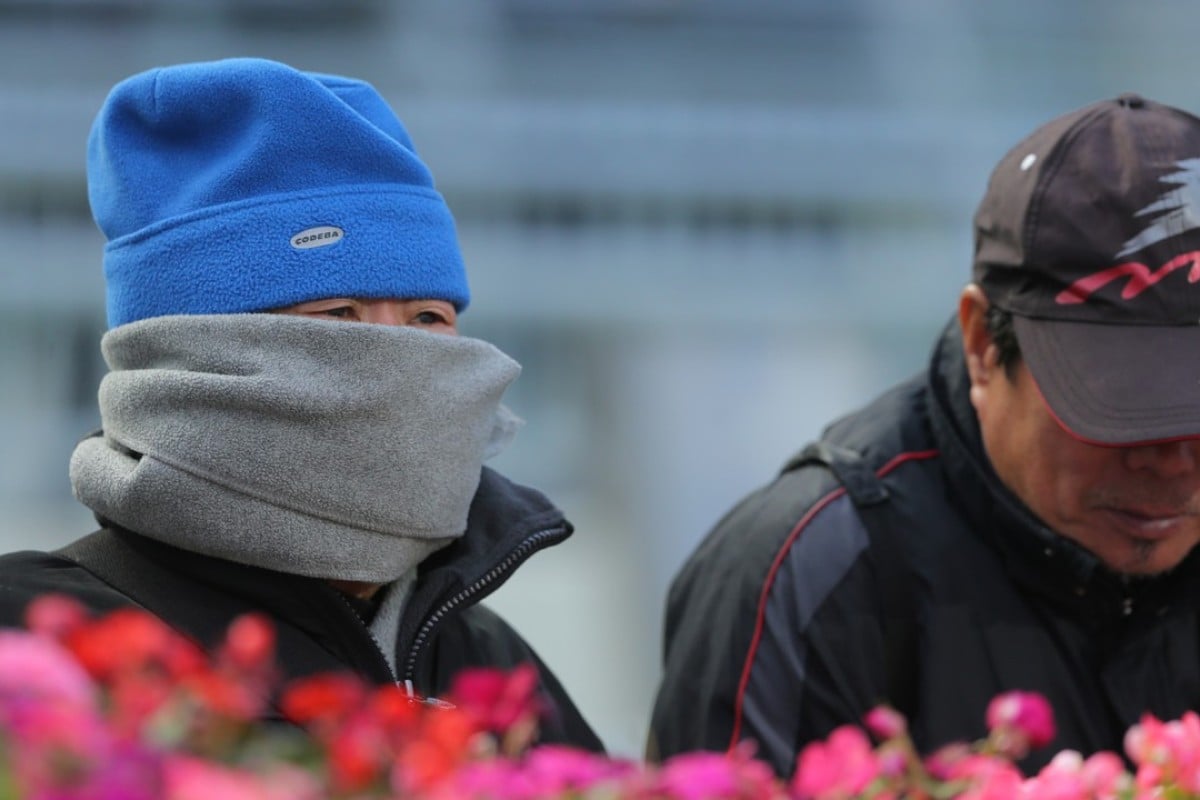 Right, let's start by saying that we can understand some overseas readers wondering how 10 degrees Celsius ranks as genuinely cold, but a Hong Kong winter just somehow always feels colder than the thermometer says it is.
You'll just have to trust those that were there to experience it – Sunday was feel-it-deep-in-your-bones, risking hypothermia cold – and in a cavernous, concrete, quarter-filled racecourse, it feels colder again for fans forced to brave the elements in the outer.
Spare a thought for the jockeys though, it's fine if you have layer-upon-layer of puffer jackets that make you look like a form guide-toting, cigarette-smoking Michelin Man, but imagine having 10 per cent body fat and a flimsy silk shirt to cover your skin.
Maybe it was just recency bias, but a post-meeting pop quiz of jockeys asking "would you rather ride on a sweltering summer day at Sha Tin or a day like today?" revealed a surprising preference for competing in warm weather.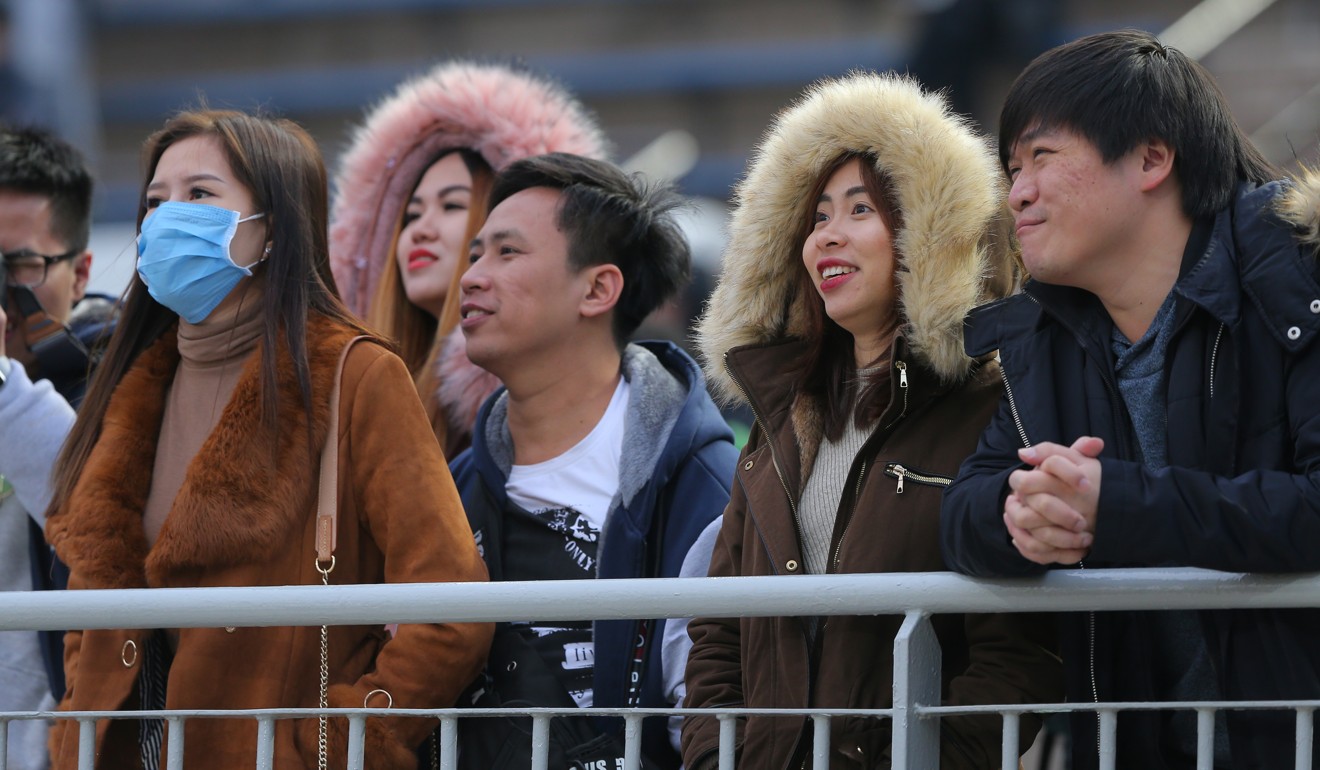 "Give me the heat every time," Purton said through chattering teeth. "For a start, it means we can sweat, so that helps us lose weight, and then we can drink more water and stay hydrated. When you take fluid out of your body you really feel the cold."
There was one saving grace for riders on Sunday – it wasn't as cold as last Wednesday, when temperatures plummeted to single figures and a brutal wind whipped across Happy Valley.
"The wind is the killer," Purton said. "Especially behind the starting barriers. You get to the parade ring and think 'oh yeah, it has got a little bit warmer', then you get out on the track and think 'hang on a minute – it's a lot colder'."
Makeshift measures to battle cold weather at Sha Tin turn to gold for Zac Purton
Indeed, many think it is the humidity that makes Hong Kong feel colder but most experts say it is actually the wind chill from the northern icy breeze that seems to bring a piece of Siberia with it each winter.
Purton didn't bust out his famed "bandit" look – wrapping a neck scarf around his face – which he did two years ago when temperatures reached a staggering low of four degrees on course.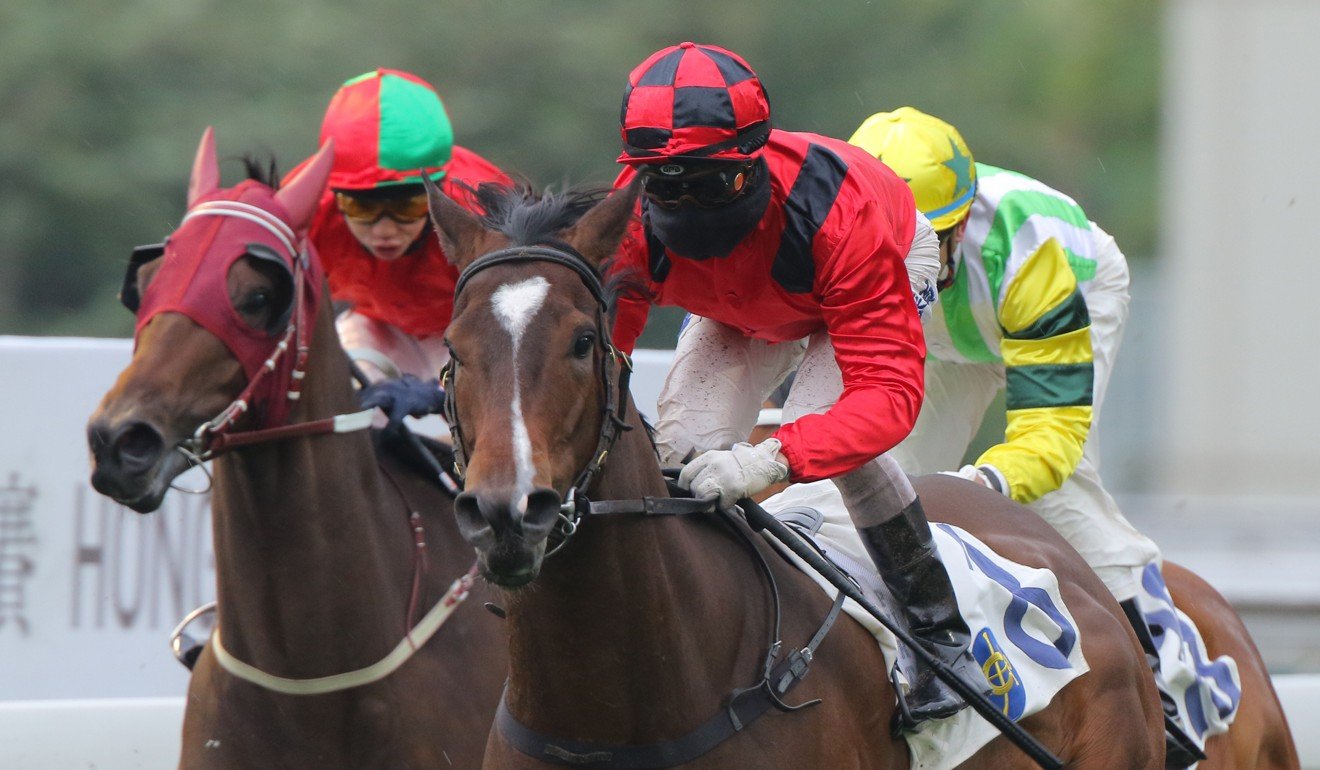 "But I was considering it, it was close," he said.
There were mixed responses from trainers on how the cold weather affected the other athletes out on track, the horses.
Size did say during the week that it might help Dinozzo make the quick backup.
John Size's promising types Ping Hai Star and Ivictory justify short quotes
"Maybe the cool weather will help him out a little bit," he said. "It was the plan for a while – he's going to struggle a bit after Sunday to find a suitable race, so I thought if he runs in both of them and wins one of them, it would be a good result for his owners."
So after Dinozzo was able to win in Wednesday's freezing weather and again at Sha Tin on Sunday – and with the gelding so "hard to place" – perhaps Size should consider a start at the Pyeongchang Winter Olympics next start. Clearly, he is a cold weather specialist.
Size also said Ivictory benefited from the fact his pre-race nerves didn't result in "sweating up".
The downside of cold weather is that cases of exercise induced pulmonary haemorrhaging seem to increase, a commonly held belief more than it is scientifically proven, but Sunday's four cases of "bleeding" backed the theory.
For now, we will stop the complaining, until June at least, when the first of the "it's too hot for racing" articles is rolled out.