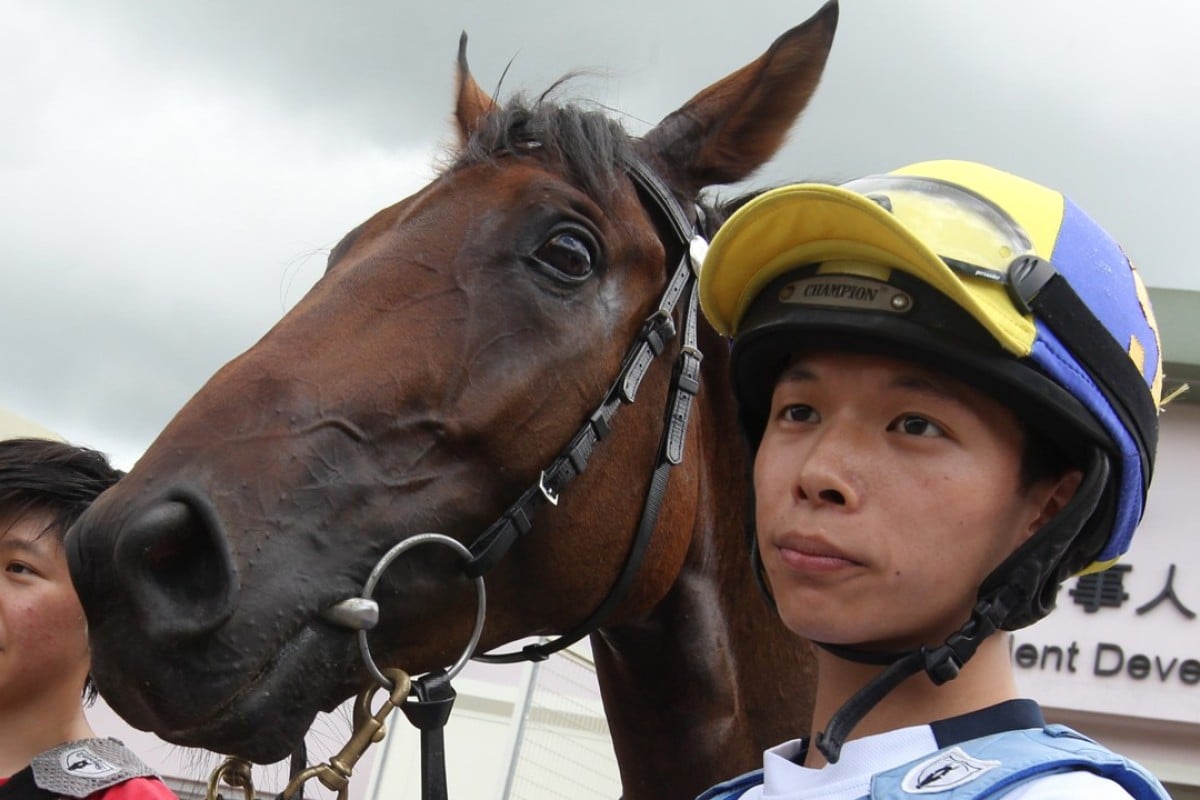 The Jockey Club Licensing Committee meeting on Thursday decided to make only one change to the riding roster at Sha Tin with the addition of apprentice jockey Victor Wong Chun to the list from March 25.
Wong, 24, will return from four years of training in Australia – first with the Leon Wells stable in Tasmania and more recently after replacing Matthew Poon Ming-fai in the Richard Jolly yard in Adelaide – with 119 wins already under his belt but will claim an allowance of 10 pounds when he commences in Hong Kong.
Wong, nicknamed "The Mower Man" by race callers in Adelaide (where Victa is a popular brand of lawnmower) leaves South Australia sitting in fourth place on the state's jockeys' championship.
"I don't think we have ever had an apprentice return from their training with that many wins and we have thought for a little while that Victor is ready to start his career here," Licensing Committee Secretary Steve Railton said.
Hong Kong-bound featherweight Victor Wong caught out on the scales twice in freak double
"But, in recent times, we have tended to wait to introduce the new apprentices mid-season, around this time, as the European riders, who come for the winter, are leaving. The reason for that is that it should help with opportunities and also because the committee feels that throwing a new apprentice into a full season, straight away, is asking a bit much.
"It's a massive adjustment to be riding full time here. There's a lot of pressure and if they can ride the back-end of the season, then have the summer to maybe think about where they need to do more work, they can start afresh in September with the new season."
The jockey roster will be 23 riders with Wong's arrival and the staff of apprentices will be returning to four again.
Do Hong Kong apprentices Matthew Poon and Dylan Mo have attitude issues?
"We started the season with four apprentices and Victor now comes in to fill the vacancy left by the retirement of Kei Chiong [Ka-kei]," Railton said. "The committee feels that four is a good number of apprentices to have at any given time. We don't want too many inexperienced riders at the same time but four gives us a good balance while still providing opportunities for trainers and owners to make use of apprentice claims in an environment here where there is a big emphasis on handicaps and weights."
Railton said Wong had yet to be allocated to any particular trainer and that would happen next month.
"Now he's licensed, we'll be asking trainers for expressions of interest and he will be allocated to a yard before his arrival," Railton said.