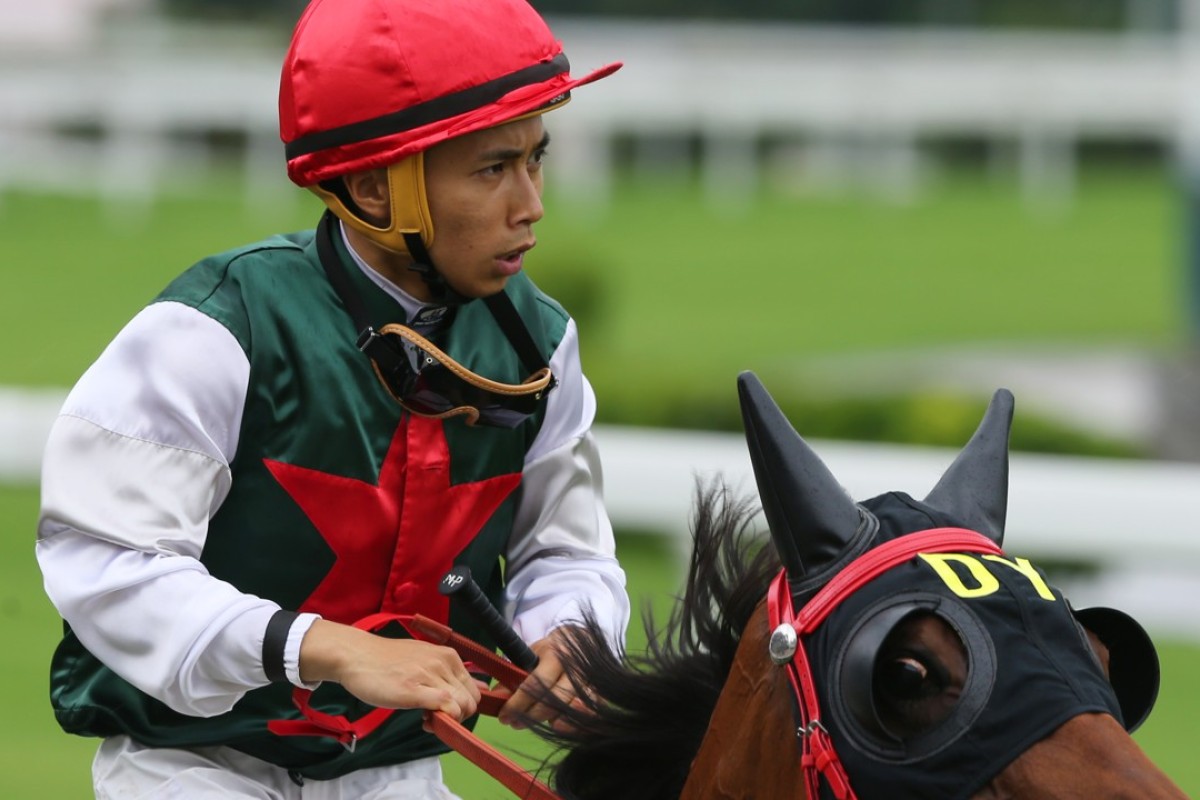 Last season's boom apprentice Matthew Poon Ming-fai seems to have lost momentum this season and there are worrying suggestions his commitment and attitude are playing a part.
Let's be frank, Poon has not ridden well this season and has certainly not made any progress on the promise he held last season.
He is sitting on a losing trot now of 65 outs and just four wins from his last 125 mounts, and there has been a clear loss of confidence being displayed in his riding, although which came first is always a question in these matters. Has he lost confidence because he is not riding winners or did he lose confidence and that has paved the way for diminished returns?
Fresh off his excellent results in South Australia, Poon turned up full of confidence in March and, despite some minor setbacks, did a good job which pointed to a successful 2017-18 that has yet to materialise.
Now, that can happen. Jockeys of any ilk can have a slow run – in the relative short-term, they can ride well and not get results, just as they can get results without riding particularly well.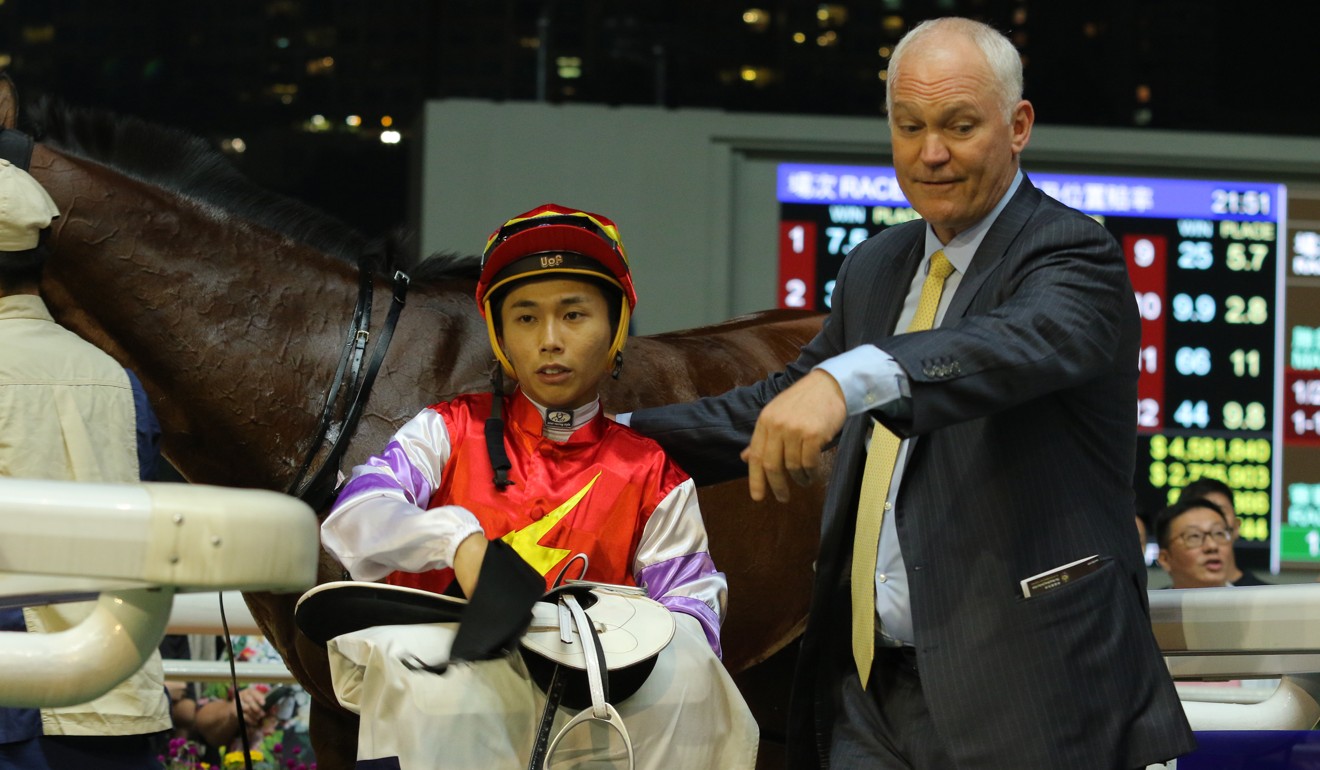 From what we are hearing, though, Poon's own attitude is central to the lacklustre form he is showing in the saddle, which is feeding into disappointing results and, in turn, lowering his confidence in a vicious cycle.
On the flip side, Dylan Mo Hin-tung is flying, with nine wins from his last 95 mounts and 20 from his last 198 rides. Those are excellent figures.
But what is of some concern is talk around the traps that Mo's attitude is also being adversely affected by his success.
Is Matthew Poon the best apprentice in the world?
If the young riders are so disposed, they could take a look at how careers of some past apprentices petered out quickly once their claims shrank. If they want something more demonstrable and current, they can look at where Matthew Chadwick is now.
Chadwick, as an apprentice, was a superior rider to any of the current juniors and, while his last couple of seasons have been adversely affected by injuries, he is working hard just to keep up with the pack in what is a very competitive environment.
Or they can look at Douglas Whyte, an all-time great, who has achieved more than most jockeys ever do, yet he has never found life tougher than right now. The job is never over, the hard work is ongoing.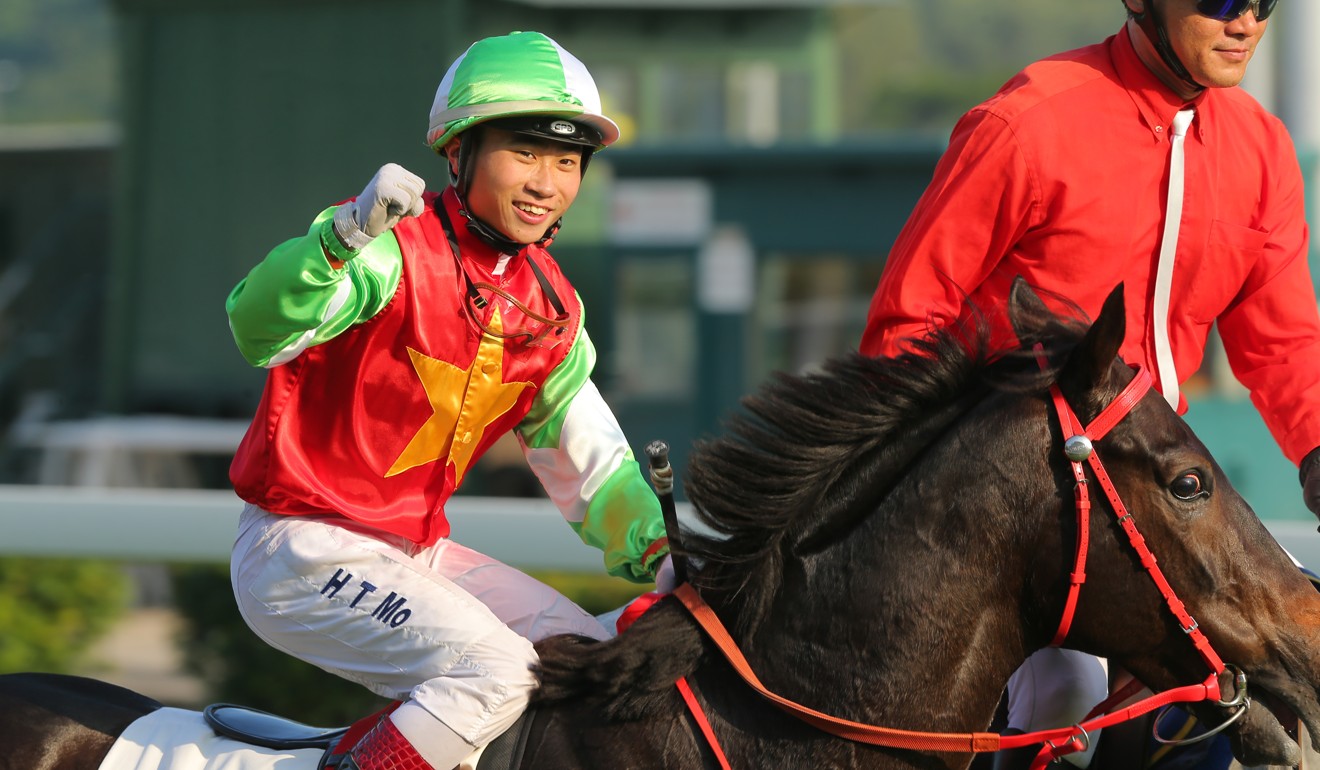 So, the lesson is that, unless the current apprentices are keen and motivated to prove themselves again and again, they will not just slow down, they will fall off the bottom of the ladder in the blink of an eye.
That might seem a bit far-fetched in their minds if they believe they have made it and have nothing more to learn – but both have a lot of work ahead to become good senior jockeys who can compete here. (Which applies equally to Jack Wong Ho-nam, but we're leaving him out of this since he is currently on the injured list and, in any case, we are not aware of any criticism of his attitude.)
From no wins to Mo wins – how apprentice Dylan Mo found his groove
Poon may have assumed his success in Adelaide guaranteed a bright Hong Kong future but the reality is racing there is regarded as second level, even within Australia, and there are no guarantees in horse racing anyway.
Hopefully, Poon can get his head right again and return to that ambitious and confident young man who arrived with such a fanfare and Mo can keep his focus straight and his head down and keep improving – because they both have a long way to go, whatever they might think.
Australian quarantine ban could impact on yearling sales
There was a time, very recently, when the Australian yearling sale company representatives we saw out and about here last week simply turned up in Hong Kong, handed out catalogues and they would produce sales.
But the current quarantine situation between Hong Kong and Australia has changed that scenario and you have to wonder whether, or perhaps how much, the upcoming yearling sales season Down Under will be materially affected.
Australia takes issue with Jockey Club's new training centre in China and cracks down on quarantine in Hong Kong
Will the Jockey Club, for instance, even be buying in Australia given the current situation? Will Hong Kong's owners and trainers be there with open chequebooks to be the sales ring power they have been, perennially, for so long?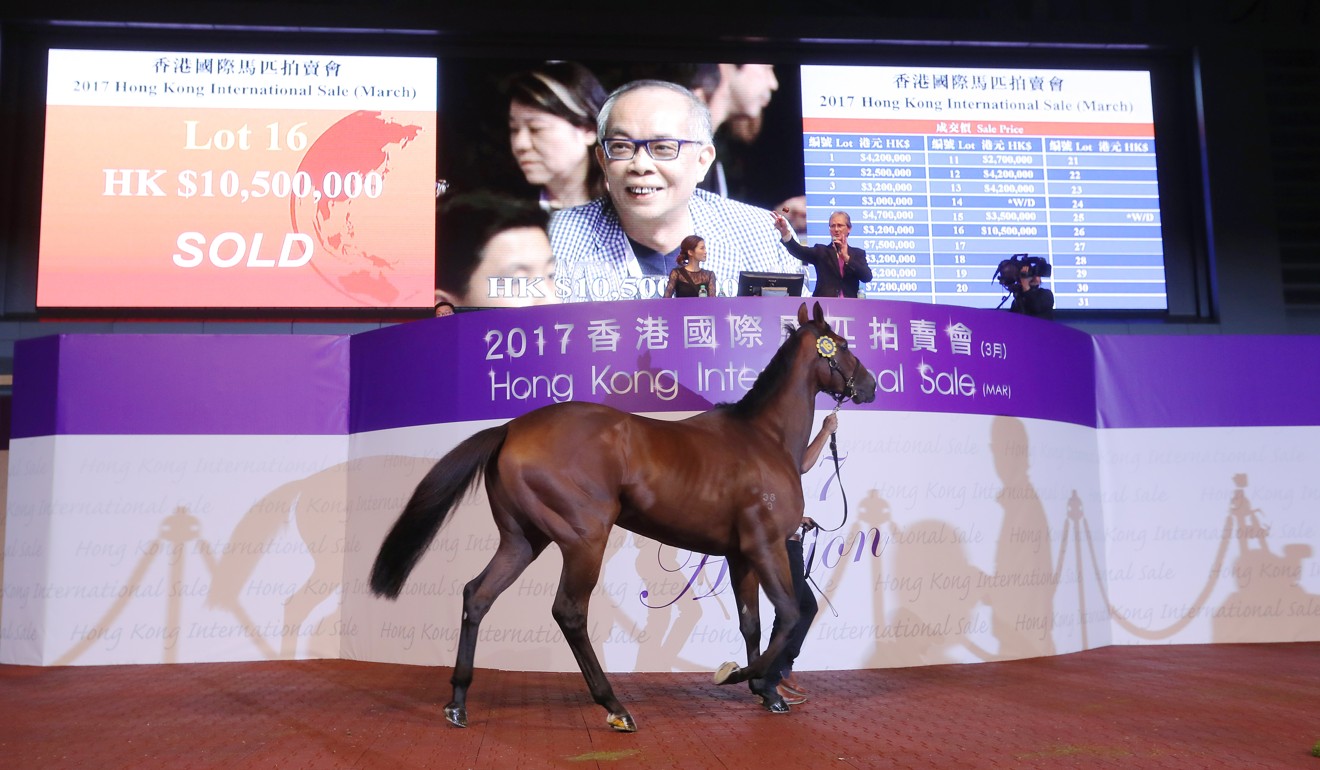 Now that Australia requires a six-month quarantine in a third country before horses from Hong Kong are permitted to enter or re-enter Australia, the affect has already been felt at Sunday's Longines international meeting.
A number of potential runners have stayed away rather than undergo the rigorous journey back to Australia that would have robbed them of other opportunities and there is a different attitude on this side to buying there as well.
The ringworm situation with Japanese stayer Kiseki may not be a factor in the quarantine situation with Australia, but it has brought quarantine issues back into the spotlight, and a minor story out of the United States is also a reminder of how the landscape shifts in the movement of horses.
Kentucky in the running to step up sale of horses to China after ban on exports is lifted
The story from the US may have been overplayed, as some kind of equine El Dorado for the Kentucky breeding industry, but it was about how a precautionary ban, put in place due to some equine disease issues in parts of the US in 2015, had been lifted and Chinese imports of racehorses from the US could resume.
That might spark the topic of buying US-breds to race in Hong Kong as well, at a time when we know significant progress is also being made on South Africa's export issues, and when there are strong efforts from South American breeding interests to increase their footprint in Hong Kong's market.
Tosen Stardom out of Hong Kong International Races as quarantine crackdown claims first victim
As we understand it, the Jockey Club will send its representatives there in the coming weeks, seeking horses for its International Sale.
So, there is a widening of import options taking place with other providers through the window of opportunity the Australian quarantine authorities' apparent problem with Conghua is encouraging, but there is also considerable political weight being put behind efforts to have that problem solved.
We understand that consultations have been going on, right to the very top of governments on both sides, that must surely bring sufficient pressure for an early resolution.