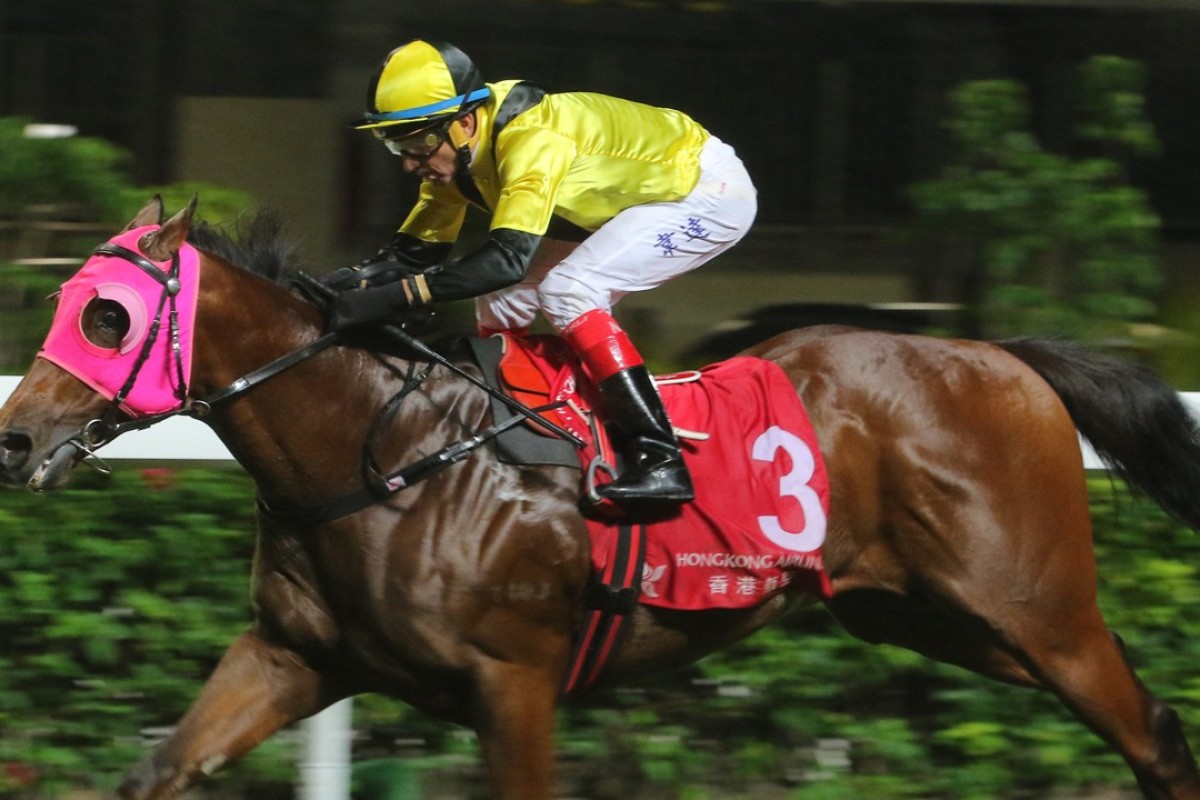 The Francis Lui Kin-wai team is on fire at present and Born In China can take out the Happy Valley Trophy for him on Wednesday night and turn the final act of the Hong Kong Airlines Happy Valley Million Challenge into a fizzer.
The annual Million Challenge runs through more than five months from early September to this meeting and the winners come in many forms. Some dominate from the start, some win through sheer consistency and then there are those who opportunistically find their way to the front and somehow finish there.
The competition leader, Charity Glory, falls into the final category. Although he could be described as consistent at the Valley, he did have 25 starts in Hong Kong for no wins at the start of this season before managing to bob up twice.
The latest win, on February 7, catapulted him to the top of the rankings at just the right moment and now it is up to his nearest chasers, E-Super, Super Fluke and Who Else But You, to pull a Challenge win out of the fire.
E-Super is best-placed, three points behind but needing to run at least fourth to share the prize. Like him, Super Fluke runs in the Happy Valley Trophy, but needs a win to get level.
And both, in terms of the win anyway, will have a tough job to get around Born In China (Douglas Whyte) in the Trophy.
Lui has trained 10 winners in the past month, trailing only John Size, who has been a runaway train since the turn of the year.
Danny Shum seeking Happy Valley Million Challenge success with Charity Glory
Born In China's prospects hinge on him having a low draw tonight, a key for a horse who has plenty of talent but often failed to get into his races from wider gates.
If E-Super manages to score points, then it's game on for Charity Glory in the eighth to get points too, but there's every likelihood he will take the Million Challenge without the scores advancing much on what they already are.