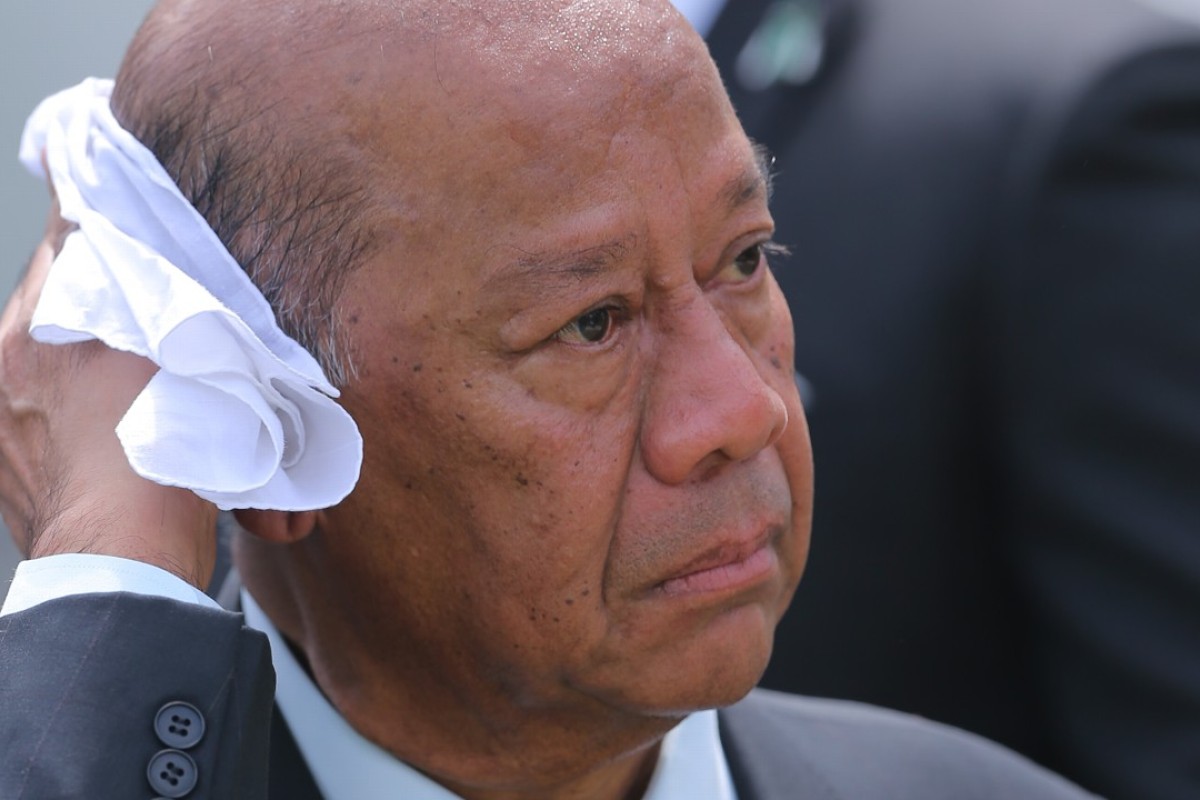 In the moments after short-priced favourite Pakistan Star won the 2016 Griffin Trophy in a canter, SCMP photographer Kenneth Chan trained his camera on owner Kerm Din for the obligatory jubilation shot.
It should have been a time for joyous celebration, for high fives, hugs and backslapping, but instead the frame captured Din standing in the Sha Tin grandstand, mopping tears that had streaked down his cheeks, his face flushed with relief.
More than most owners, Din rides the highs and lows of his star horse's performances, and Pakistan Star's status as Hong Kong's most popular, perhaps most talented and most definitely its most wildly unpredictable racehorse means the owner rides a roller coaster each time he heads to the races.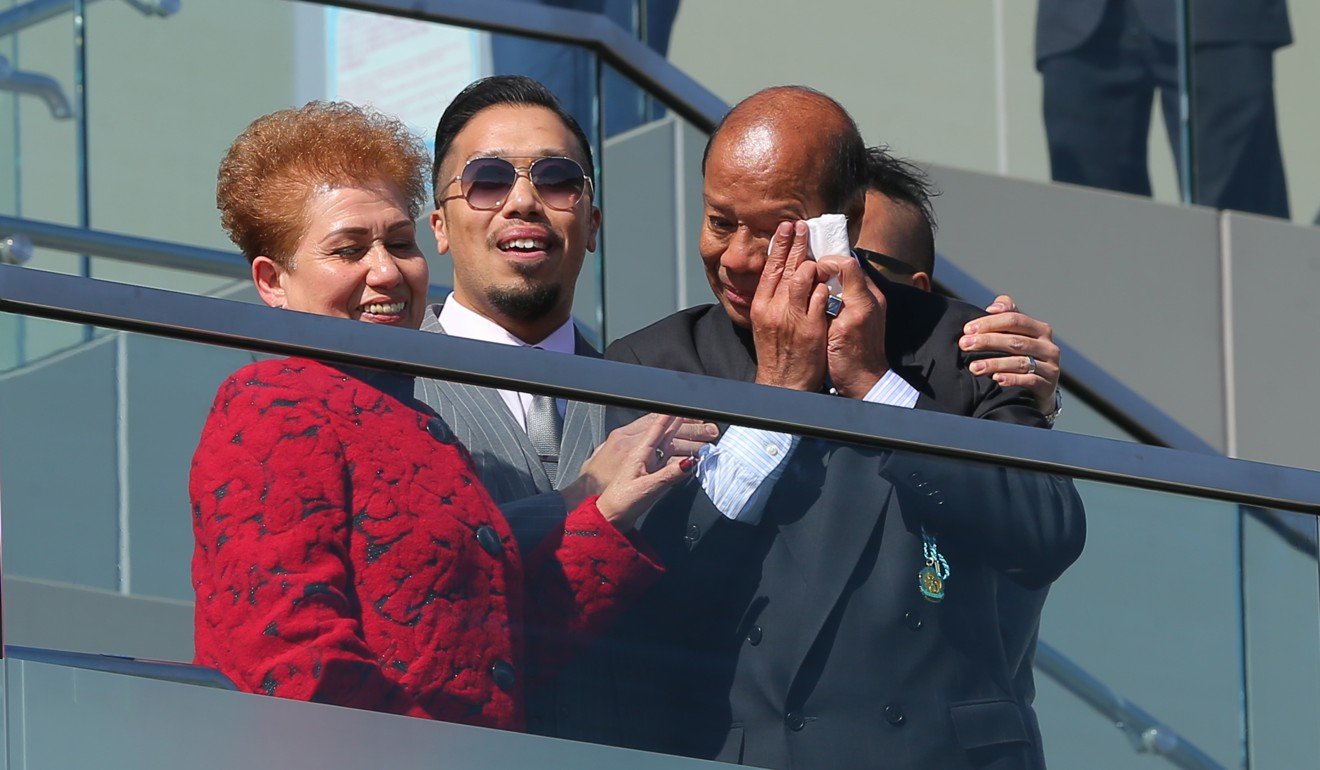 "I do care, I care a lot," Din said on the eve of his horse's return in Sunday's Hong Kong Gold Cup. "I'm not sure how to describe how I am feeling right now, but I am a little bit nervous. I have kept to myself this week, I haven't really gone out much or spoken to anybody."
Part of the reason for Din's low profile over the past few days is that the stakes are so high for Pakistan Star, this will be the horse's first start since the infamous "Pakistan Stop" incident last June, in which his horse refused to gallop.
Pakistan Star was considered a near certainty that day, starting $1.20, and punters lost millions.
What makes Din different to most Jockey Club owners is his humble beginnings and common touch. He understands the reality of the situation, that the difference between his horse winning and losing could be the difference between a steak meal and noodles for some racegoers.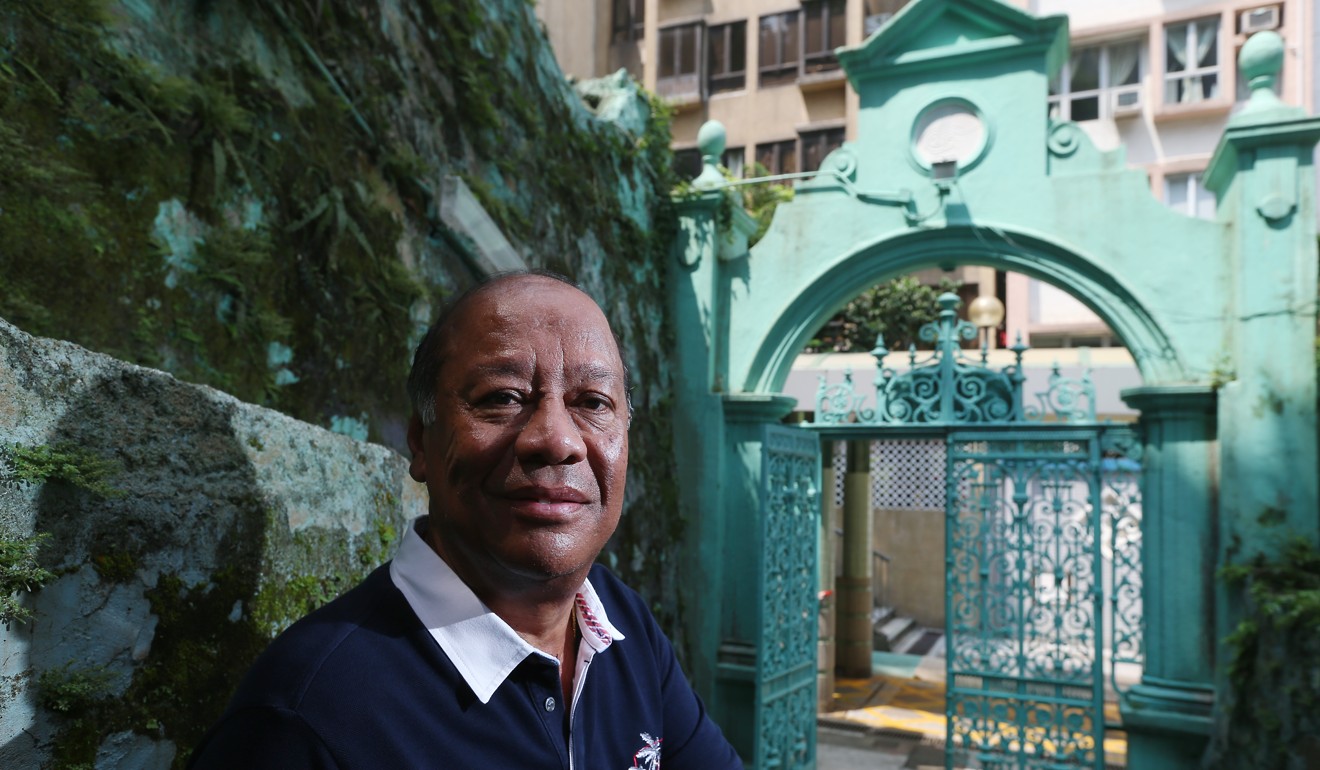 Din recalled his childhood growing up around Shelley Street mosque in Central's Mid-Levels for a SCMP feature in 2016 and revealed his father was a typical once-a-week, $10 each-way punter.
And when Din was asked what was the most special aspect of Pakistan Star's early success, it wasn't the winning photo, the ego boost of having the most exciting horse in town or prizemoney – it was the look on the faces of fans.
From pauper to prince: the man behind Hong Kong racing sensation Pakistan Star
"This guy had only had HK$50 win and HK$50 place," Din said. "But he said to me, 'tonight we are going to go out and have a great dinner'. There was something so nice about the look on his face. It was something that money cannot buy, that feeling I had that day. They usually rush to the train there, but after this race they waited for me before they went and collected the money. To see all of those Hong Kong people laughing and clapping hands, it made me very, very happy."
So when Pakistan Star pulled his antics in June – and again the camera went to Din – and again the white handkerchief made an appearance as he mopped sweat from his furrowed brow.
"Sure I was worried about the horse and it is embarrassing, but it's definitely not about the money," Din said. "It's about the joy he brings when he wins, so when he did what he did, well, it hurts a lot. That's why I have stayed away from people this week."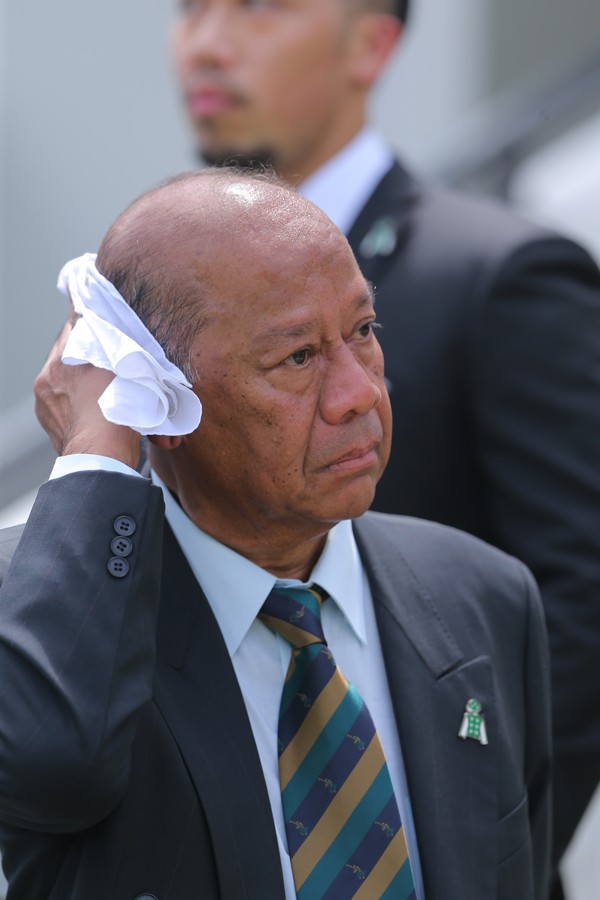 After the incident Din also requested the Jockey Club stop selling Pakistan Star merchandise, including the popular plush toys, at least until Pakistan Star proves he can perform reliably again.
After June, Din got to see a different side of Hong Kong racing, first there were the emails and calls from Cruz's rival trainers, lobbying for a chance to take over the horse. Din doesn't need to name names, but there may have been more trainers who asked for the horse than didn't.
Jockeys had their turn too, asking for the ride, promising to mend Pakistan Star's ways, telling the owner that they had "the key" to mending the horse's ways.
Din turned back to Pakistan Star's first jockey Matthew Chadwick though and sees a certain synchronicity in the booking.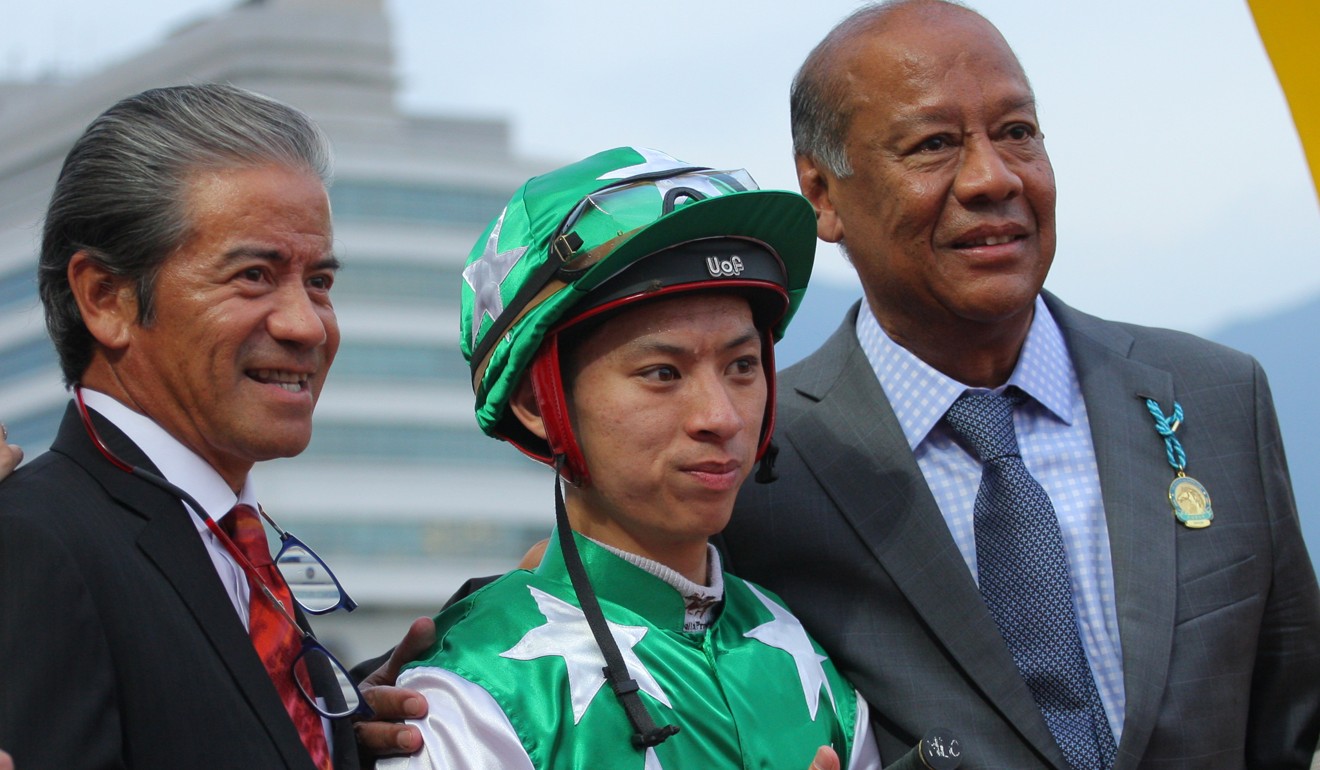 "A lot of jockeys called me up and I would say 'it's up to Tony', but when I would hear from the Hong Kong people, they asked why I don't put the Chinese jockey back on him. So I said, OK, Matthew does know the horse best and really cares about him."
Cruz finally convinced Din to meet for dinner on Saturday night, for a chance to talk tactics, catch up after Lunar New Year and, well, just to get the owner out of his flat.
"I'm glad he did," Din said. "I am hopeful the horse will do everything right, Tony has done well to get him back to where he is. The club have been great, they've supported us – I have to give special thanks to CEO Winfried Engelbrecht-Bresges, he called me all the way from Paris and spoke for 30 minutes about the horse once, things like that make a difference to me."