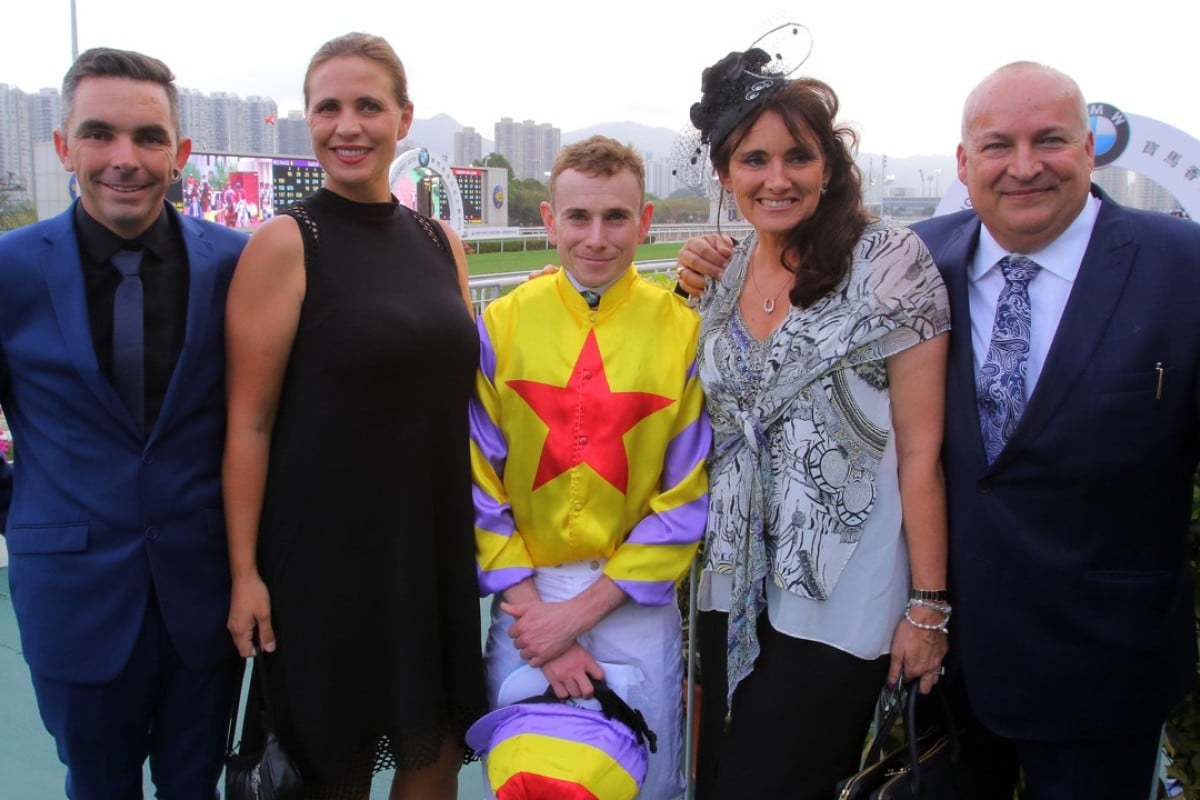 An unfashionably bred racehorse called Ted with a mum named Vicky, born and raised on a tiny farm in the rolling hills of New Zealand's Manawatu district may not sound like a well-worn path to Hong Kong Derby glory.
Yet in many ways, the Ping Hai Star story is typical of the humble beginnings of many recent Derby winners, with New Zealand-bred horses punching well above their weight and one tiny farm leading the way with an extraordinary strike rate in the race.
Five of the last 10 Derby winners have been bred in the land of the long white cloud, but amazingly, two of the last three winners – and another placegetter in between – have come from a single 50-acre operation that doesn't even sit in the country's major breeding district.
New Zealand-bred horses make up just over a quarter of Hong Kong's horse population, but three who were born and weaned at Highden Park have all won features with Werther (2016 Derby, three Group Ones and 2015-16 Horse of the Year), Beauty Generation (third in 2017 Derby, winner of two Group Ones) and now Ping Hai Star.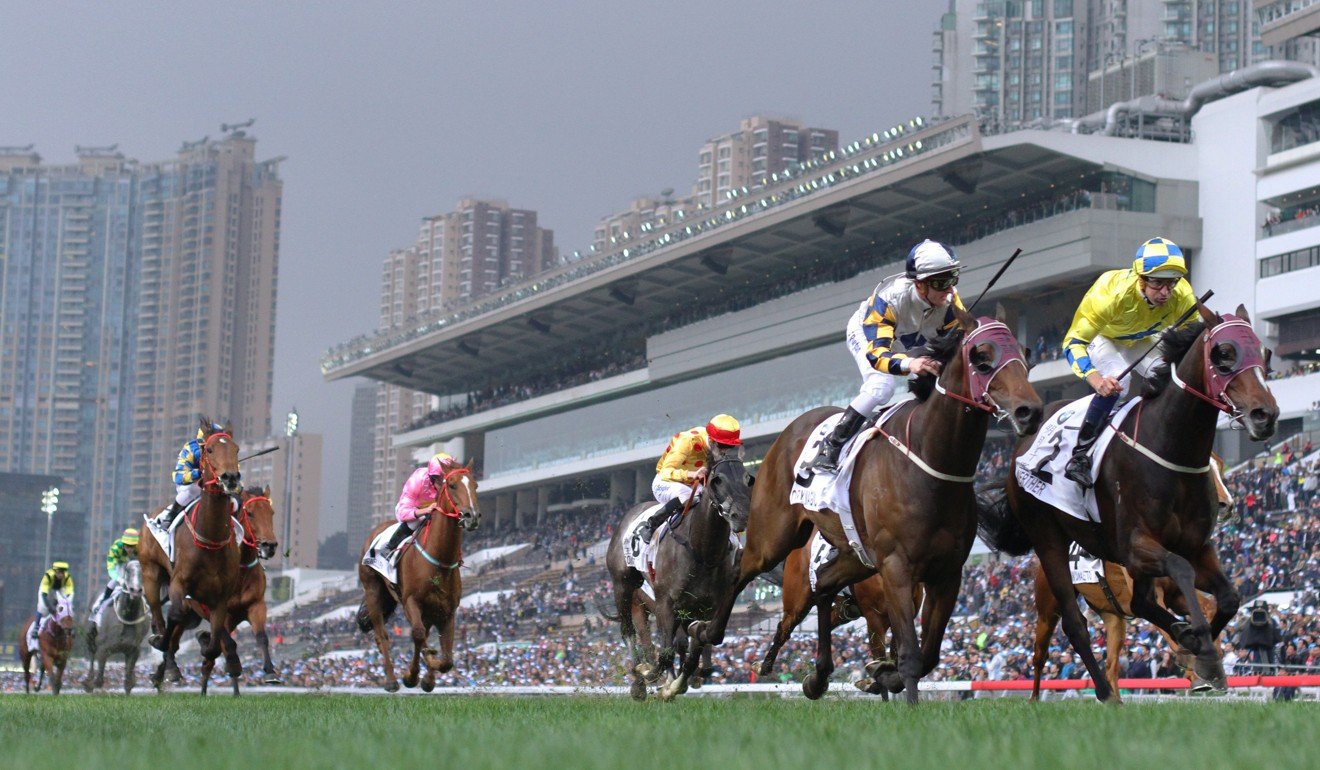 Ping Hai Star was a precocious and "cheeky" foal, prone to giving mum Vicky a hard time, according to Libby Bleakley, who runs Highden Park with husband Sam.
"I reckon good horses are born good," she said this week after returning from a whirlwind Hong Kong visit, the couple's first, to watch the Derby in person. "He was just so strong, he was very attractive, born with so much natural muscle. He was confident and bold … good horses know they are good, they carry themselves differently to other horses, and he had that cheek about him."
There are only a dozen foals or weanlings being prepared at any one time at Highden Park and with plenty of room to move, Ping Hai Star got to work early developing the muscles that would one day unleash a lethal turn of foot.
"We are only a small operation, but our property has hills – lots of them – and the foals and weanlings can run around. We believe that a horse standing in a flat paddock doesn't develop natural muscles," Bleakley said.
A stand-out physique didn't mean much for Ping Hai Star when he went through the 2015 NZB Select Yearling Sale, with prospective buyers instead casting a sceptical eye over the colt's pedigree page.
By an Australian Derby winner Nom Du Jeu and out of an unraced mare, Lot 755 had a family tree that – as a best-case scenario – screamed dour stayer or, at worst, meant just plain slow.
"I was telling people, 'close the book, don't look at the page, look at the horse instead'," Bleakley said. "He was the best-looking horse I have ever taken to the sales, and people even acknowledged that, but the sire and the breeding just put people off."
Hong Kong owners will go to any lengths to win their Derby, by far the most important and prestigious race of the year. Last week, we estimated that owners spent more than HK$90 million to assemble this year's 14-horse field – and that amount didn't include the HK$100 million or more that was spent on the horses that didn't make it into the race.
Yet there was a time not that long ago when you could have had Ping Hai Star for NZ$40,000 – that was his reserve when he was passed-in.
... and here's Ping Hai Star giving an amazingly calm Sam Bleakley a hard time at the yearling sales. Check out the vertical leap on him!

: Megan Liefting, Focus Time Photography pic.twitter.com/HhzZ8yLJDQ

— Michael Cox (@KemblaCoxy) March 24, 2018
Ping Hai Star was bred by Australian couple Glenn and Lisa Morton and while the Australian couple have been described as "battlers" in some dispatches, that is a relative term. Maybe the Mortons are small time compared to the Aga Khan or Sheikh Mohammed, but they have still managed to build an underrated thoroughbred dynasty of their own.
"Home bred" – a horse bred by owners to their own mare and then raced – is a term that might be overused if you take into consideration the Mortons' achievements as thoroughbred matchmakers.
They didn't just breed Ping Hai Star, but also his dam Vicky. Remarkably, they bred and raced sire Nom Du Jeu and his Group One-winning dam Prized Gem, and Glenn's family even raced her dam Vaguely Attentive.
Nom Du Jeu's stud career is basically subsidised by the Mortons, but perhaps there will be more demand for him now that he has thrown a Derby winner.
"That wouldn't be hard, Lisa and I sent 15 mares to him last season and he only had 25 in total," Glenn said, while Lisa added: "We believed he had a good horse in him and that's why we kept supporting him, and we have been proven right."
After he could not attract a buyer, the Mortons kept Ted and sent him to Queensland trainer Stuart Kendrick. Ted lost on debut but back-to-back wins at the Sunshine Coast attracted the interest of Hong Kong buyers.
The Mortons had their heart set on Ted winning the Australian Derby, the race Nom Du Jeu won a decade ago this year, but as the offers became bigger, it came time to let go of that dream.
"Once we found out he was going to John Size that made it easier. We own the mare and also a half-sister so there is upside for us if the horse is successful here," Lisa said. "For us it wasn't just the figure. If it was going to another trainer, we might not have sold him."
Vicky may yet get to see Nom Du Jeu in the breeding barn again, but her most recent mating was a much more high profile one.
Vicky is in foal to a considerably more high profile mate, Maurice, a three-time Group One winner at Sha Tin. Chances are this one won't be passed in as a yearling.