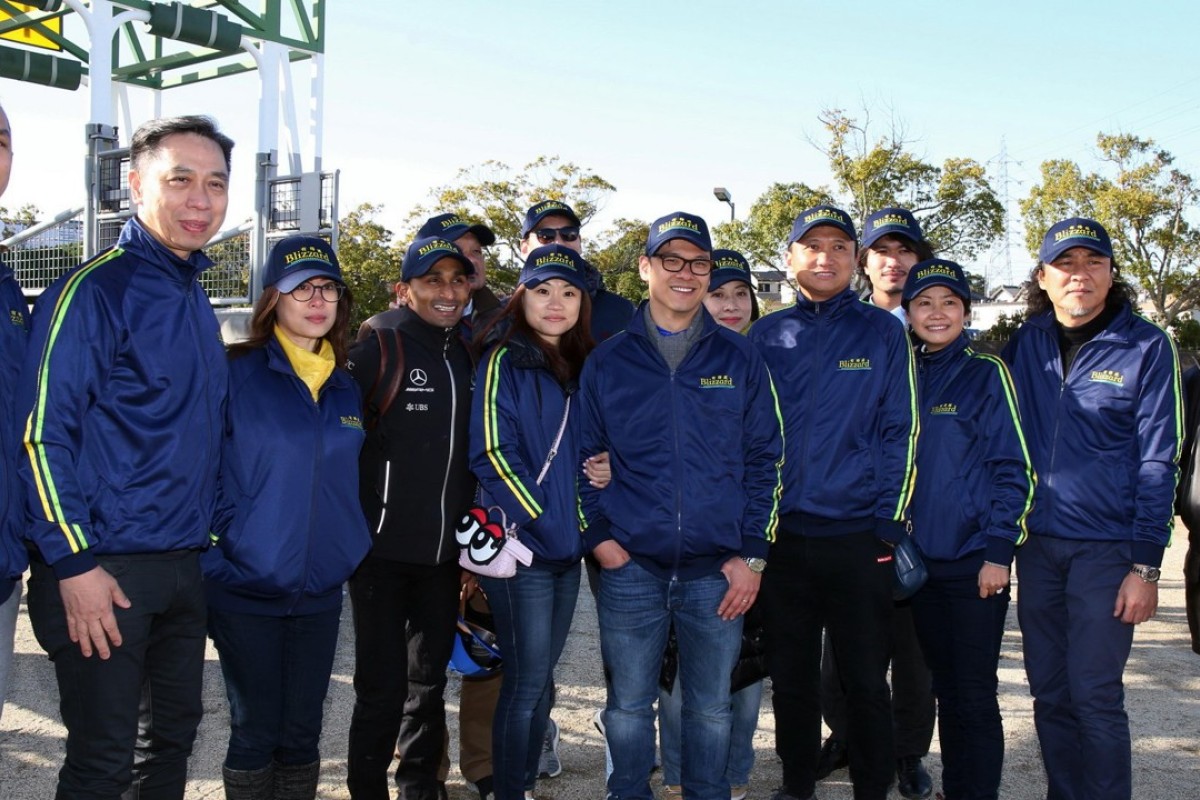 Spend some time sightseeing in Nagoya with Blizzard's 40-strong entourage, all decked out in their blue and green "Team Blizzard" jackets and hats, and you get the feeling that winning or losing isn't the point of this trip.
In saying that, Sunday's Takamatsunomiya Kinen at Chukyo Racecourse might represent Blizzard's best chance to shed his "battler" tag forever and snare a maiden Group One.
Owners Andy Lau Hing-fai and Andrew Chan Shiu-shan have already had the trip of a lifetime with Blizzard, who was fifth on his last visit to Japan for the Sprinters Stakes six months ago, but they can sense that the time might be right for their six-year-old on Sunday.
"We have turned both trips into tour groups and this time we will have even more people on course for the race," Lau said. "We've already had a good time but the horse's chances make it even more exciting.
"We have a good draw and it seems like this is a great opportunity. It is basically the same rivals we faced last time and since then Blizzard has run some nice races."
After contesting the Sprinters Stakes, Blizzard returned home for a third in the Hong Kong Sprint and a fifth in the Centenary Sprint Cup, beaten by just two lengths.
Those type of honest but non-threatening efforts have been the story of Blizzard's career at home – he hasn't been quite good enough – and also the reason the chestnut has been brought abroad.
"We don't want to keep coming third and fourth to the best sprinters in Hong Kong," Chan said before the Sprinters Stakes.
"I think we have more chance here, those top three or four sprinters in Hong Kong are very strong, so we have looked for another opportunity outside."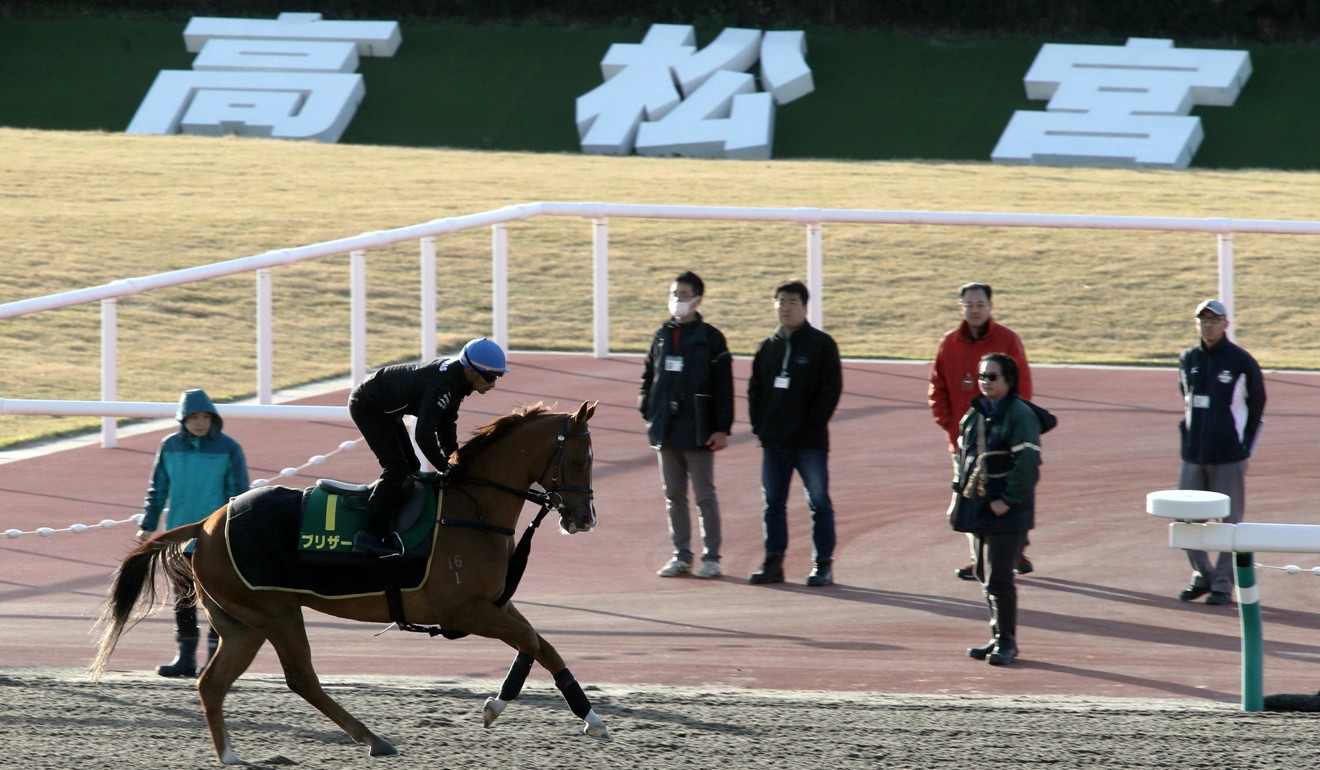 Even if Blizzard's sojourns were partly out of necessity, the travelling supporters have got into the swing of things anyway with their own merchandise and cheer squad.
"I have a great friend whose idea it was to target these two Japanese Group Ones and he also came up with the idea of the jackets and caps," Lau said.
Blizzard is the first Hong Kong-trained runner to contest the race since Aerovelocity's gritty win in 2015.
Owners are undecided which of Hong Kong's Group One spring features on April 29 Blizzard will tackle when he returns from Nagoya – the Chairman's Sprint Prize over 1,200m or the Champions Mile over 1,600m.
Karis Teetan keen to take advantage after Blizzard's Japanese Group One chances boosted by barrier
"We will wait and see and speak to trainer [Ricky Yiu Poon-fai]," Lau said. "D B Pin is out, so maybe the sprint will be down on strength a little bit."
Regardless of result in G1 Takamatsunomiya Kinen, Blizzard's 40-strong team of travelling supporters have had a cracking time in Nagoya ...what racing ownership should be all about. It's not just about the race

Chilly road trip to Shirakawa Gō 白川鄉 today #ブリザード pic.twitter.com/qHTLY8wvuy

— Michael Cox (@KemblaCoxy) March 24, 2018
Blizzard's weight has fluctuated since his arrival but Yiu said he is happy with the horse's overall look and demeanour.
'Like an old man driver': uncertain Blizzard fails to impress in Japan ahead of Takamatsunomiya Kinen
"I'm not concerned, because he has been eating everything up, to the eye he looks bigger and his manners suggest that he's fresh too, so I think he's in the ideal spot for Sunday."