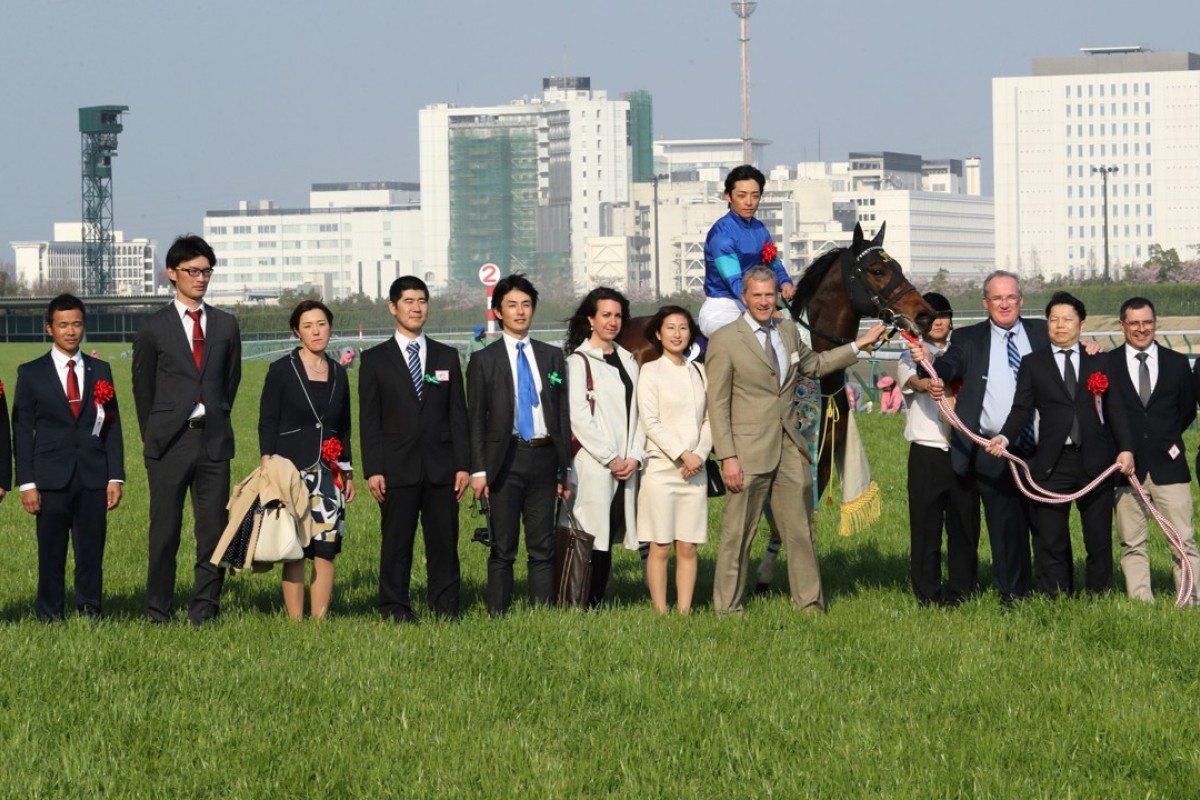 There was a sense of both significance and synchronicity to Fine Needle's stirring Takamatsunomiya Kinen win, for not only was it a maiden Group One for Godolphin's Japanese operation, but the breakthrough came after a recent change to a variation of the global giant's iconic blue silks.
Until last weekend, Sheikh Mohammed bin Rashid Al Maktoum's horses trained in Japan carried the maroon and white silks, and while they had captured numerous feature victories, a top-level triumph had eluded them.
Admire Moon – Fine Needle's sire – won the 2007 Japan Cup, but only after he shelled out a reported US$33 million (around Ұ4 billion) for the horse during his four-year-old season.
The difference on Sunday was that Fine Needle is a homebred and has now earned a prominent place on Godolphin's stallion roster on the northern island of Hokkaido.
"That's what makes today particularly special," Godolphin's president in Japan Harry Sweeney said. "He was by a stallion we stand, trained on our own pre-training farm and he carried the royal blue colours."
For all of the success in Europe, America, Australia and of course at "home" in Dubai, in many ways Japan represented the final frontier for the boys in blue, as it does for many others in the racing industry.
"Around 10 years ago, Sheikh Mohammed started to get more involved in Japanese racing," Sweeney said. "He now has a breeding farm in Japan and puts around 100 horses into training every year, and most of them are homebreds. His Highness has a huge amount of respect for racing here and he sees the exploits of the Japanese horses in Dubai."
From blue collar to the royal blue silks of Godolphin – the reinvention of Zac Purton
Yet for all of the overseas success, and the sprinkling of visitors that contest Japan's strong Group Ones, there is still a sense of mystique surrounding the jurisdiction.
It's easy to feel like an outsider in Japan, where cultural quirks as much as extreme language barriers prevail, but Sweeney says Godolphin "has always felt welcome" in the Land of the Rising Sun.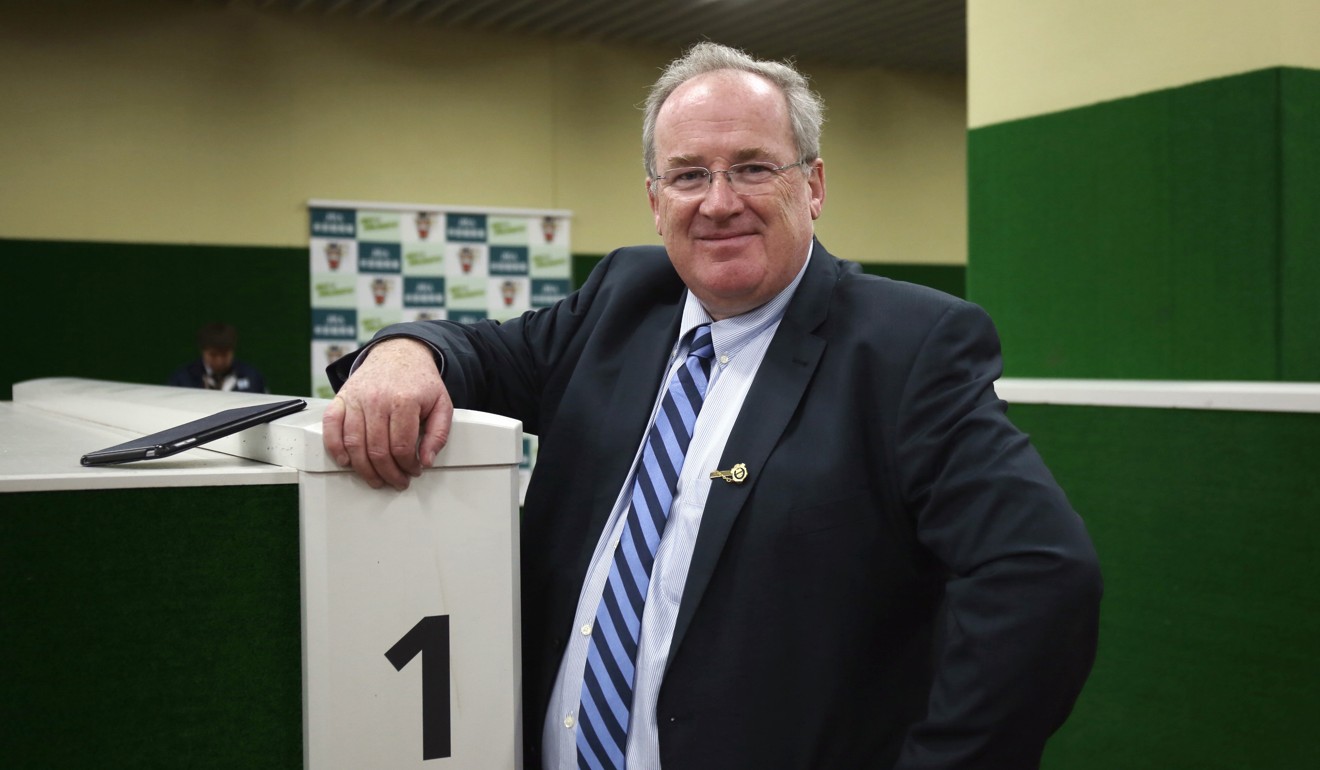 "Japan is a fair country; yes, there are a lot of rules and regulations, but the rules are the same for everybody, irrespective of creed or nationality, and they are applied fairly," he said. "So we feel at home, but of course this win will help."
Sweeney knows more than most the challenges faced by foreigners in Japan. He originally arrived from Ireland as a vet nearly 30 years ago and has been a groundbreaking presence ever since through his successful Paca Paca Farm operation.
Star jockey Joao Moreira responds to Godolphin rumours and says he's staying in Hong Kong ... for now
Paca Paca punched well above its weight in the battle against the country's stud farm superpowers – Sweeney's operation bred 2012 Derby winner Deep Brillante from a relatively small band of mares.
Two years ago Godolphin swooped on Sweeney, having already brought in astute horseman William Balding from England, and added mainland training facilities to their Hokkaido stallion station.
Godolphin has also looked beyond its small but select stallion roster to locally owned sires, mainly to infuse stamina within a speed-dominated roster.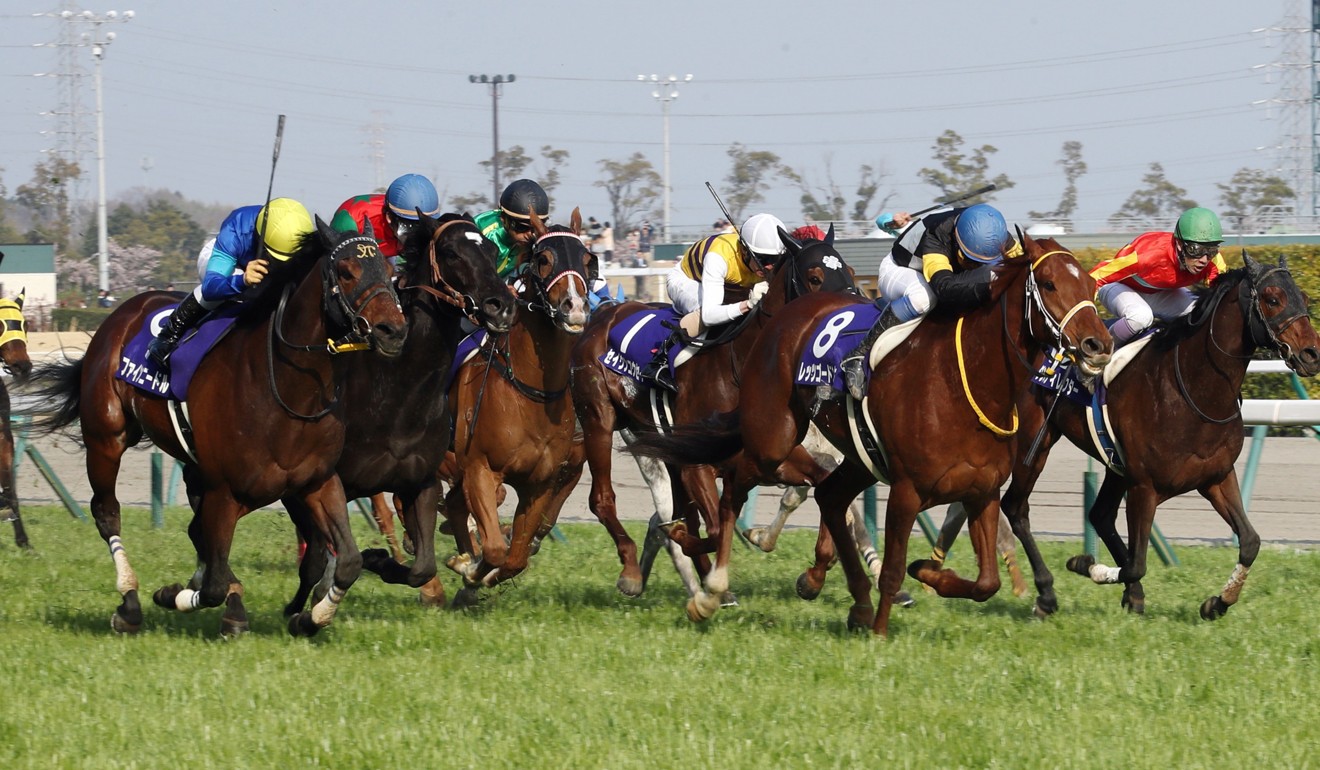 "We have a very good roster. Admire Moon also sired the winner of this race last year, Seiun Kosei," Sweeney said. "We don't have an obvious mile-and-a-half classic sire, so depending on our needs, we have to look at outside stallions."
Adding to Fine Needle's sense of timing is that Godolphin's showpiece event, the Dubai World Cup meeting, will be held this weekend, with a record 14-horse contingent from Japan descending on the world's richest race night.
Blizzard fifth in Takamatsunomiya Kinen as Japanese sprinters eye off Chairman's Sprint Prize
Fine Needle's Group One exploits might not be over either, with Godolphin considering Sha Tin's Chairman's Sprint Prize in five weeks, which would add another bow to the burgeoning Japanese operation.
"We don't have many Group Ones here in Japan and just two Group One sprints, so of course we need to consider our options abroad," Sweeney said.