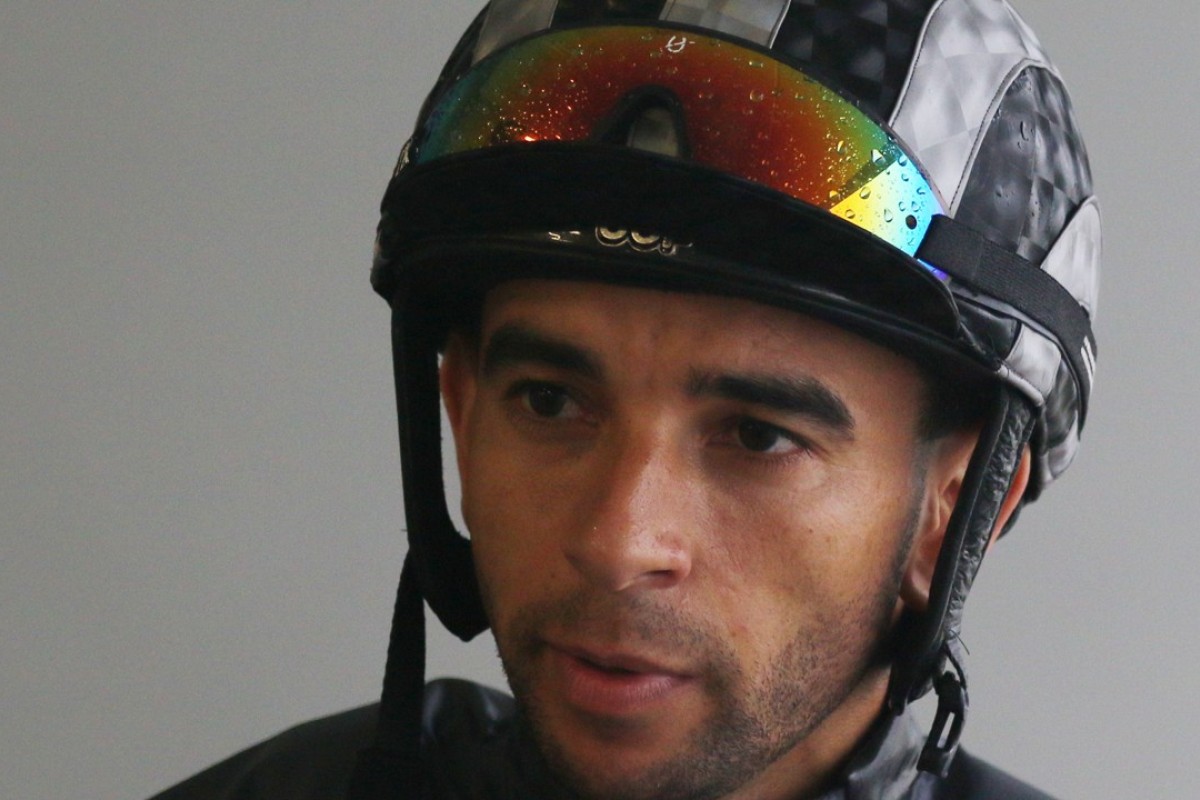 As Joao Moreira took shelter from Tropical Storm Ewiniar and the squalls that swept through Sha Tin racecourse at trackwork on Friday morning, he reflected on the decision that hit Hong Kong racing with the same climatic force just eight hours earlier.
"I've been surprised at the amount of people that have called and messaged me," Moreira said as he sat at a table outside the press room. "And today I thought I would be more under pressure, but actually I feel good and most of all I feel relieved."
Just as Moreira's arrival in October 2013 – and what followed – tipped the Hong Kong racing world upside down and shook it to the core with nearly 700 wins in four-and-a-half brilliant years, the sudden nature of his announcement seemed to take on a cataclysmic nature of its own.
Within 24 hours the departure of three other full-time jockeys – Brett Prebble, Olivier Doleuze and Tommy Berry – turned the Moreira-less void into a gaping chasm as the racing world struggled to come to grips with the fact that Hong Kong's biggest star will bolt at season's end.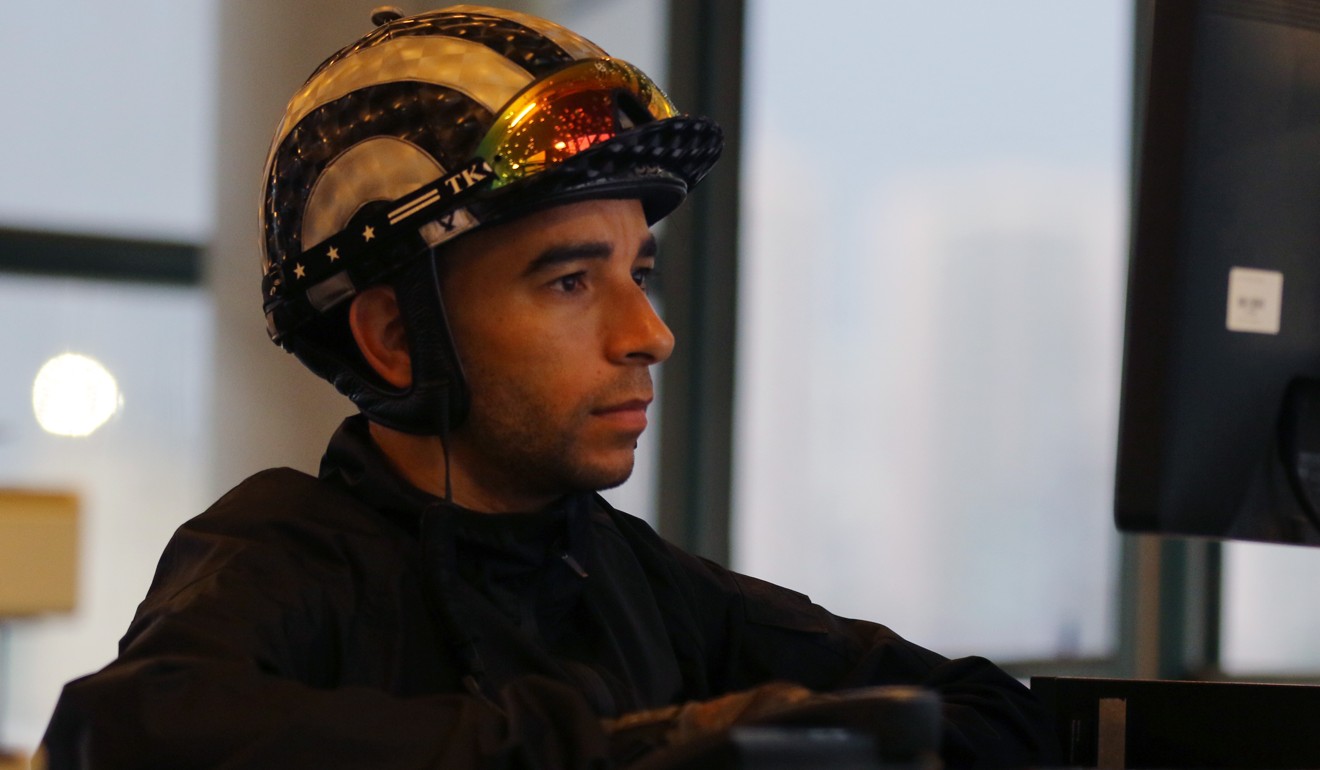 Moreira is bound for Japan and what he hopes will be greener pastures, but with no guarantee that he will gain a full-time licence, let alone of success.
"Most of the people that messaged offered support and I appreciate that but also many of them wanted to know why."
Why indeed. Hong Kong boasts the best prize money in the world and jockeys get a bigger cut of that prize money than elsewhere as well, with 10 per cent of the purse for first ending up in the pocket of the winning jockey, compared to five per cent in most other jurisdictions, including Japan.
Considering the lucrative gratuity or "lucky money" jockeys can receive for big race wins and a favourable tax rate, Moreira might have been raking in more money than any jockey in the world during his record-breaking stint.
"Actually I think I could earn much more money in Hong Kong than Japan, I estimate around 30 per cent more, but it's not about the money," he said.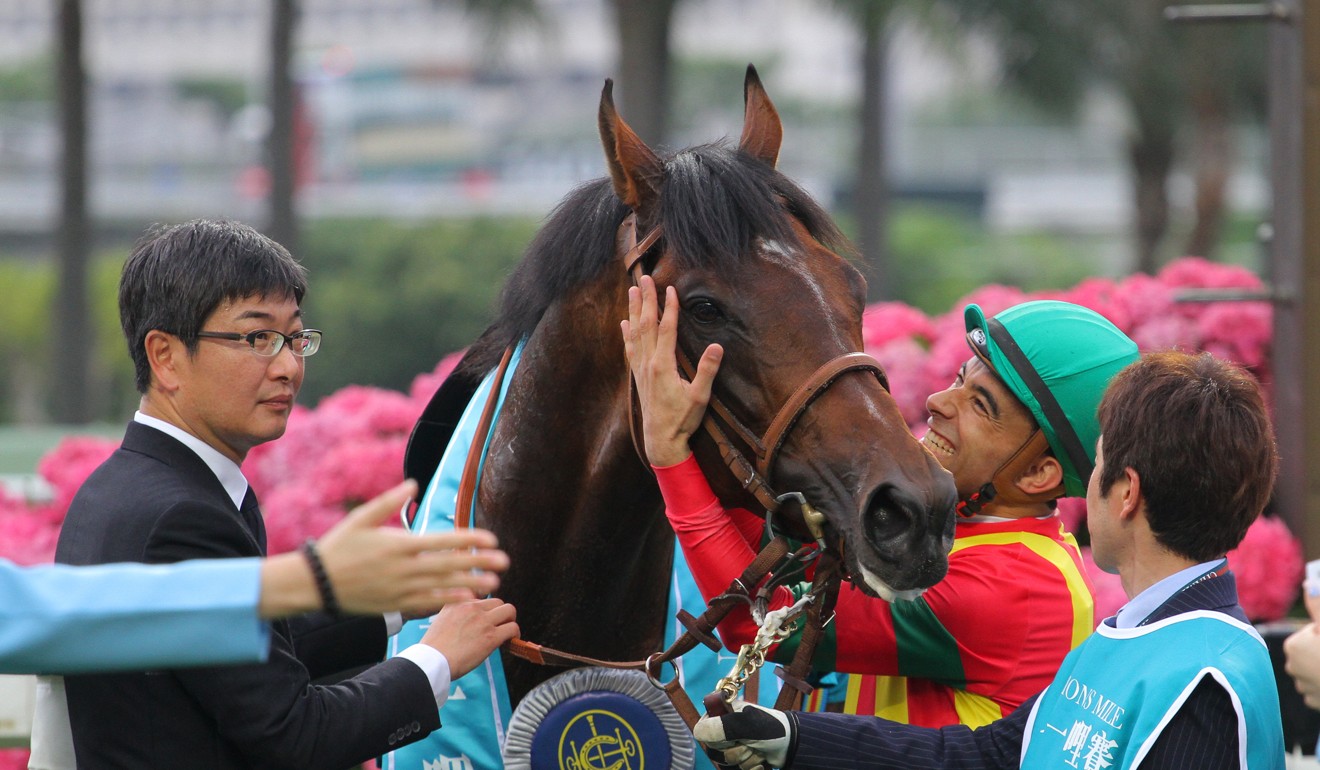 "Japan has been in the back of my mind for a very long time, since I was based in Singapore even. I wanted to go to Japan and I tried to for a short-term licence in 2012. They rejected it right away. I hadn't done enough, so I came here."
Moreira's first taste of Japan was winning the World All-Star Jockeys series in Sapporo in August 2015 and he returned to the country the following summer for another victory as part of a successful short-term stay.
'Magic Man' Joao Moreira quits Hong Kong racing for Japan in shock move
The 34-year-old Brazilian has since formed a formidable partnership with Japanese master trainer Noriyuki Hori and won Group Ones in Hong Kong and Dubai aboard Japanese horses.
"That's one of the reasons I am so grateful for my chance here in Hong Kong, it has given me the opportunity to go over to Japan a couple of times," Moreira said.
Joao Moreira, now with a treble on the day, guided The Golden Age to a front-running score, his first at pattern level, in the G3 Lion Rock Trophy, leading home a Tony Cruz-trained tierce #HKracing pic.twitter.com/y0eepbBMIV

— HKJC Racing (@HKJC_Racing) June 3, 2018
"Japan caught my eye to start with but since then it also captured my heart. Then it became a possibility. Once it became a possibility, I had to consider and I thought, why not?"
Before making his final decision, and before telling trainer and trusted mentor John Size, Moreira told his wife Taciana about his plan to chase his dream.
Zac Purton puts aside Hong Kong rivalry to pay classy tribute to outgoing Joao Moreira – 'He's made me better'
"The hardest reaction for me to take was when my wife started crying after I told her. She knew it was a plan but when it was final, she knows that it is the end of our time here," he said.
"Our two kids have adapted, they have a lot of friends and go to nice schools. That's the hardest part, but I still do not regret it at all.
"It's a decision that had to be made and I've made the decision with a lot of confidence that it is the right thing to do. I could be wrong down the road, but I don't want to be 50 years old and look back with regret at things I didn't do. I would rather make mistakes and regret things I tried to do."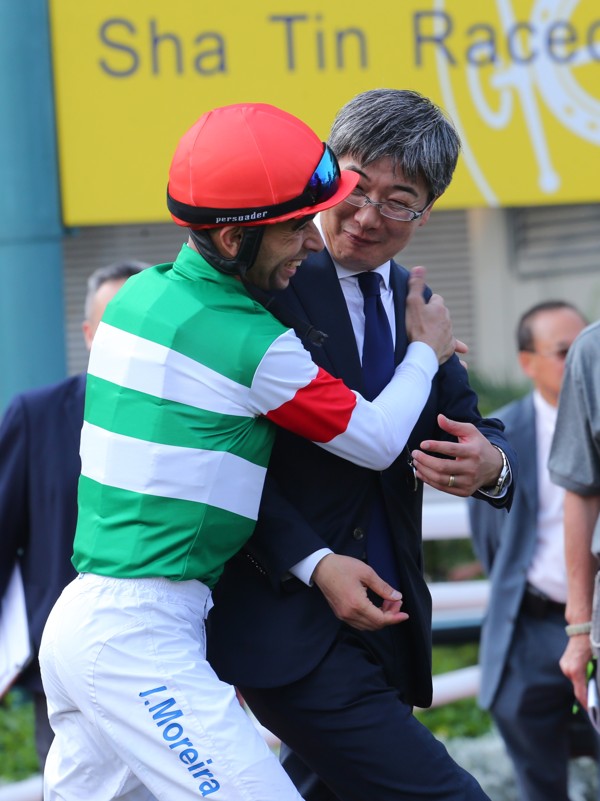 "That's the worst feeling you can have, to regret the things you haven't even tried."
While some have expressed scepticism that Moreira is gone from Hong Kong for good, it seems clear that Moreira has a plan. He has also long maintained that he will not ride beyond 40.
"I don't think I will be riding for too much longer really. I see myself riding for another five or six years. When I reach 40 I will be looking at retirement," he said.
"That's another reason now is the time to go, there is no point waiting. That's also why I don't regret the way the story blew up. It was going to happen at some stage, it was either now or later on."
Moreira is currently suspended for careless riding and will watch Sunday's races from the comfort of his sofa in nearby Racecourse Gardens, but when he returns at Happy Valley on Wednesday the tense battle with Zac Purton will continue.
Purton has been eating into Moreira's lead over the last six weeks and now trails by just one win and can take the lead on Sunday with 10 meetings to go.
Tommy Berry opts to head back to Australia in latest blow for Hong Kong Jockey Club
Many expressed surprise at Moreira's comments late last month that the championship was essentially Purton's title to lose but the three-time defending champion said he had been misunderstood.
"Just because I said I could see my chances slipping away, it doesn't mean I am giving up," he said. "I have plenty of things in my favour, including my light weight and the support of John Size, and that's the best support you can have in Hong Kong."