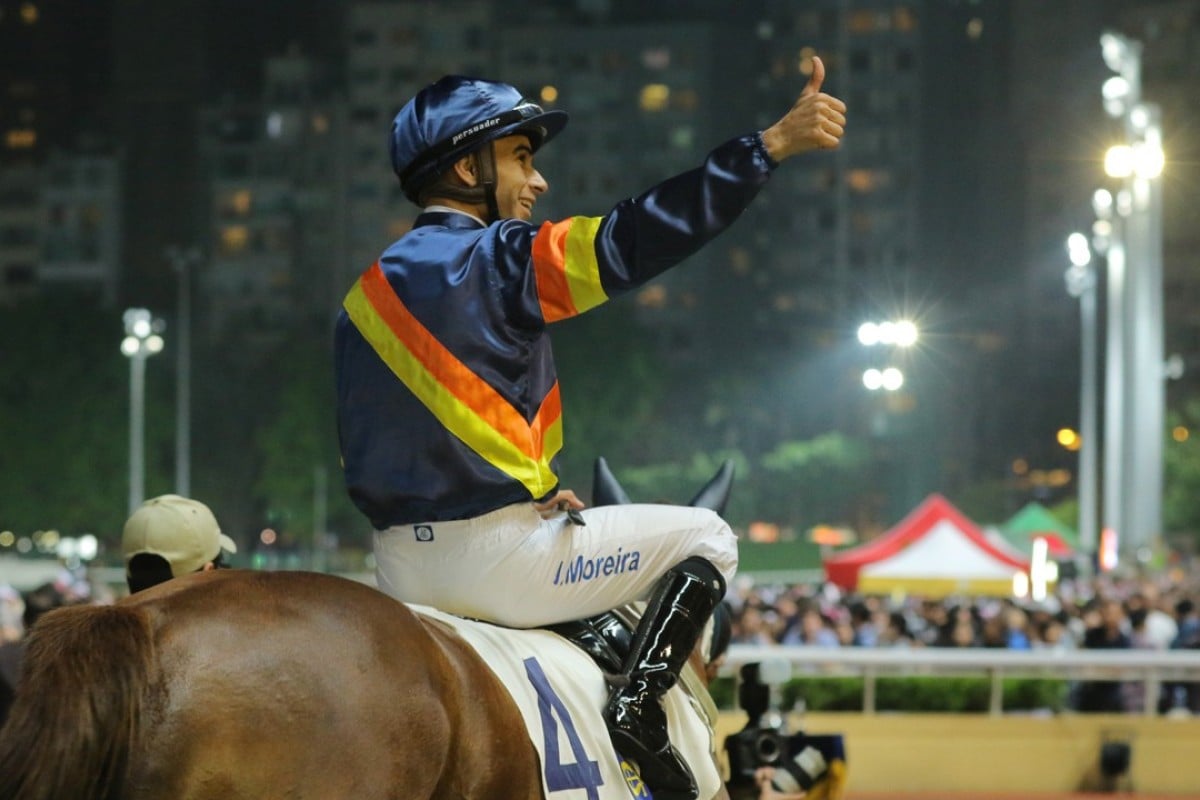 Superstar jockey Joao Moreira will quit Hong Kong racing at season's end to go to Japan and prepare for the rigorous tests required to become the Japan Racing Association's third full-time foreign rider.
With the Hong Kong Jockey Club's licensing committee scheduled to meet on Friday, Moreira has withdrawn his application to ride in the 2018-19 season in a move that will shock the racing world.
Tommy Berry opts to head back to Australia in latest blow for Hong Kong Jockey Club
Moreira will apply for a short term Japan Racing Association (JRA) licence, just as he has in the past two off-seasons.
He will spend his spare time preparing for a written test, the first hurdle to joining Italian Mirco Demuro and Christophe Lemaire as full-time foreign riders in Japan.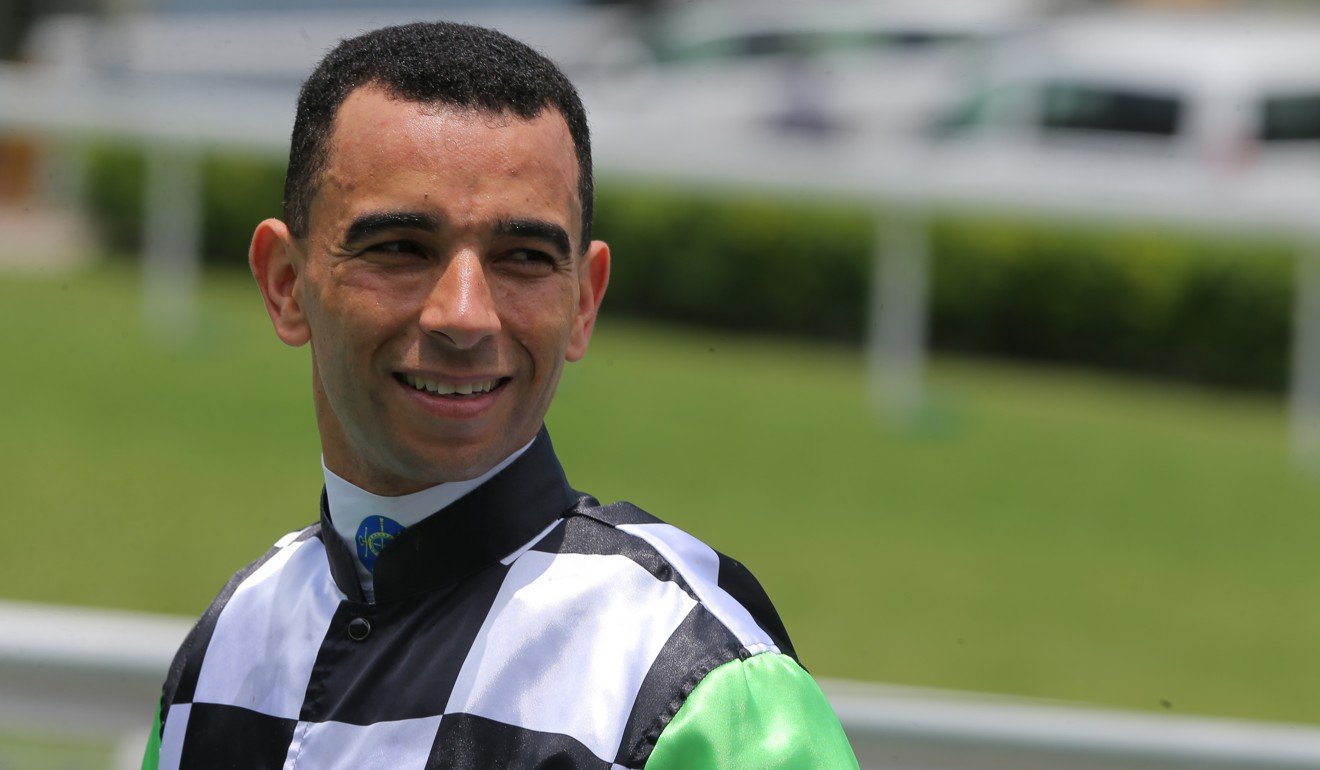 "This was such a difficult decision and I want to thank all of the people in Hong Kong racing for what has been an amazing five seasons, but it is time to move on," Moreira said. "When I came here I honestly thought I would be here for no more than two years, and I never expected to achieve what I have. I've experienced everything you can dream of as a jockey here and I've made some wonderful friends."
Winners and losers from Joao Moreira's decision to leave Hong Kong
Moreira was an immediate hit when he moved from Singapore to Sha Tin in October 2013, capturing nearly every major race since and has been a landslide winner of the past three jockeys' championships.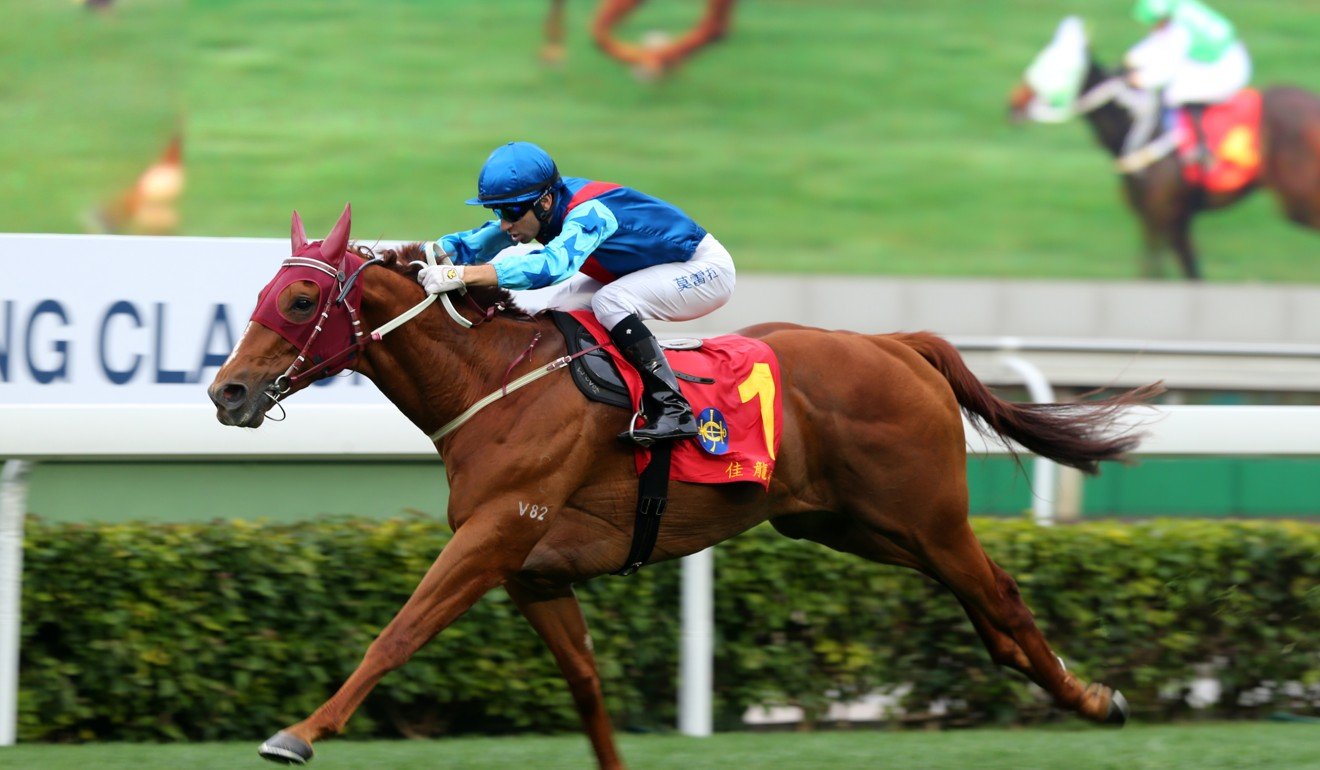 The 34-year-old is currently suspended but when he returns next Wednesday he will be battling for the 2017-18 title with Australian Zac Purton, who trails him by just one win.
"I can assure everybody that I will be giving it all I have for the remainder of the season," Moreira said. "There will be nine meetings to go when I come back, and it's going to be an exciting finish. I really want this fourth championship."
'Zac is going past me': Joao Moreira believes his reign is over as Purton throws down gauntlet
To be licensed as a full-time JRA jockey, foreigners must pass two tests, firstly a written exam quizzing applicants on everything from rules, regulations, statistics and history of Japanese racing, and, if successful, then pass an interview with JRA officials to test Japanese language proficiency.
The written test has previously been held in late September although this year's has yet to be scheduled.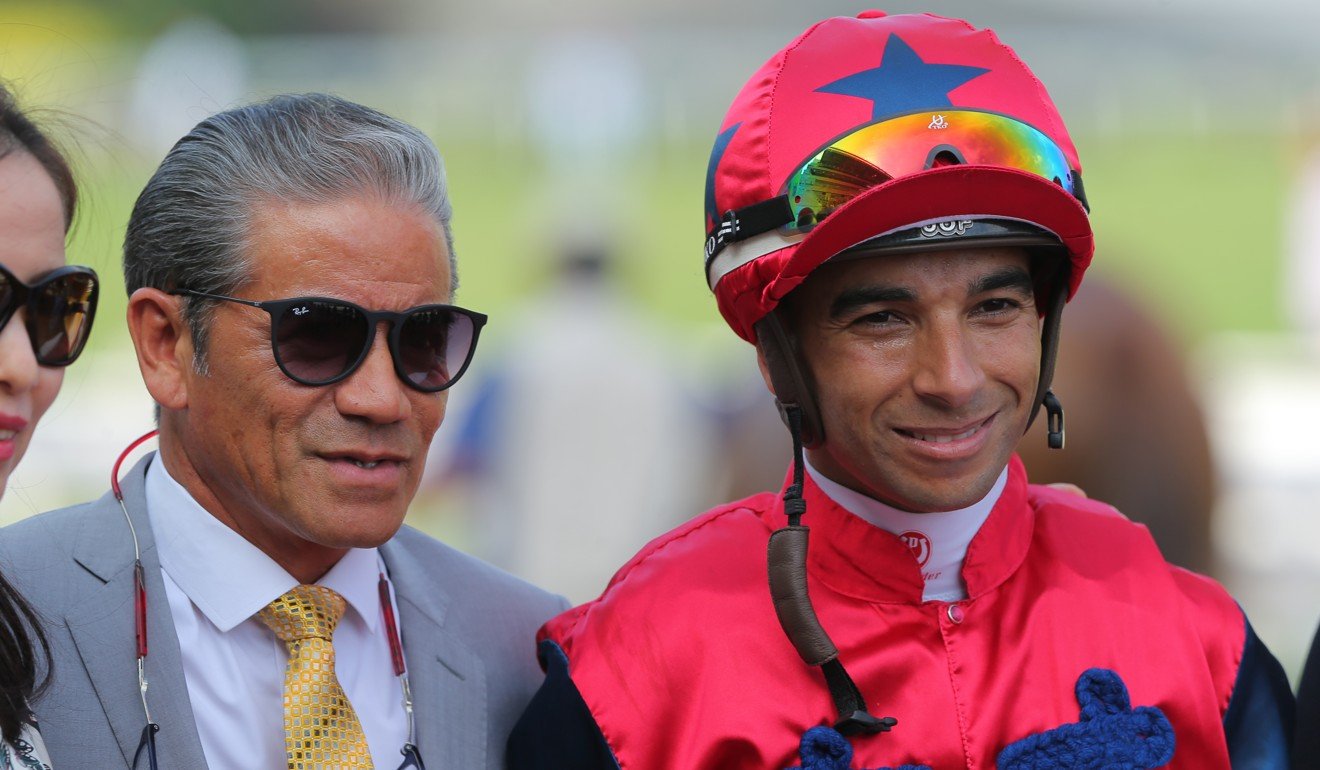 If Moreira is successful in the written component, the speaking test would then be set for a later date.
Moreira said when the current Hong Kong racing season concludes on July 15 he will hit the books, placing his full attention on studying both the JRA laws and tricky Japanese language – which he has already been studying for more than 18 months.
Why Joao Moreira is racing's closest thing to Frankie Dettori since Frankie Dettori
"From what I understand, it's an extremely difficult process and I will have to be at my best," he said. "I will give it as much time as I can to get myself prepared for it."
Regardless of test results, Moreira would be eligible to apply for another short term JRA licence in 2018 and again for up to three months in 2019.
"If I fail, I will try again next year, and I would probably go back to Brazil and ride or rest for 2019," he said.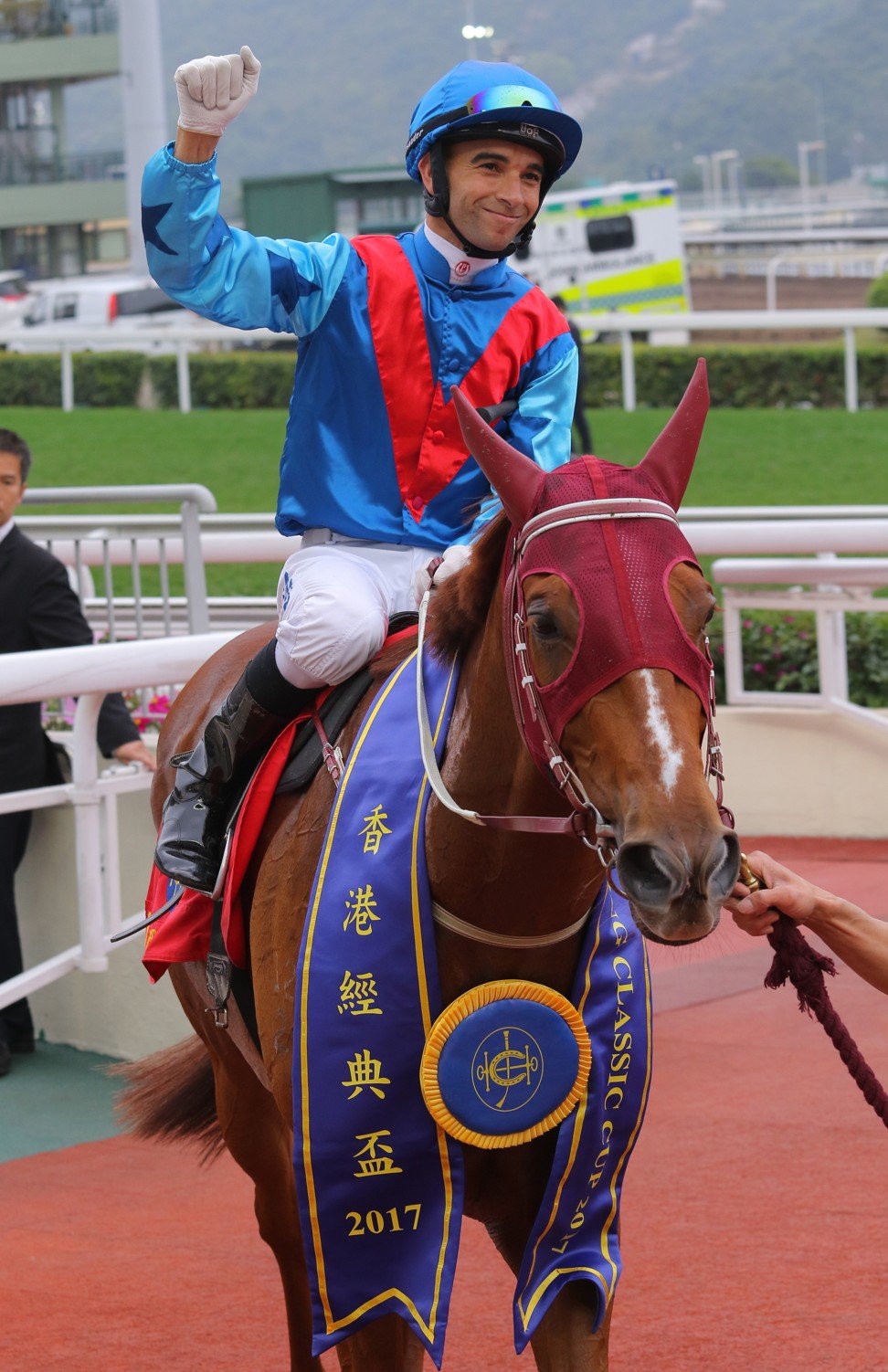 Moreira had initially lodged an application with the Hong Kong Jockey Club to ride next season, but as the licensing deadline approached he felt a decision needed to be made.
"You can't have everything," he said. "I needed to fully commit one way or the other. It wouldn't be fair to the club, connections of my rides and the fans to not be open about what I am doing at this stage."
Before officially withdrawing his 2018-19 Jockey Club application, Moreira visited champion trainer John Size, the Brazilian jockeys' biggest supporter during his time in Hong Kong.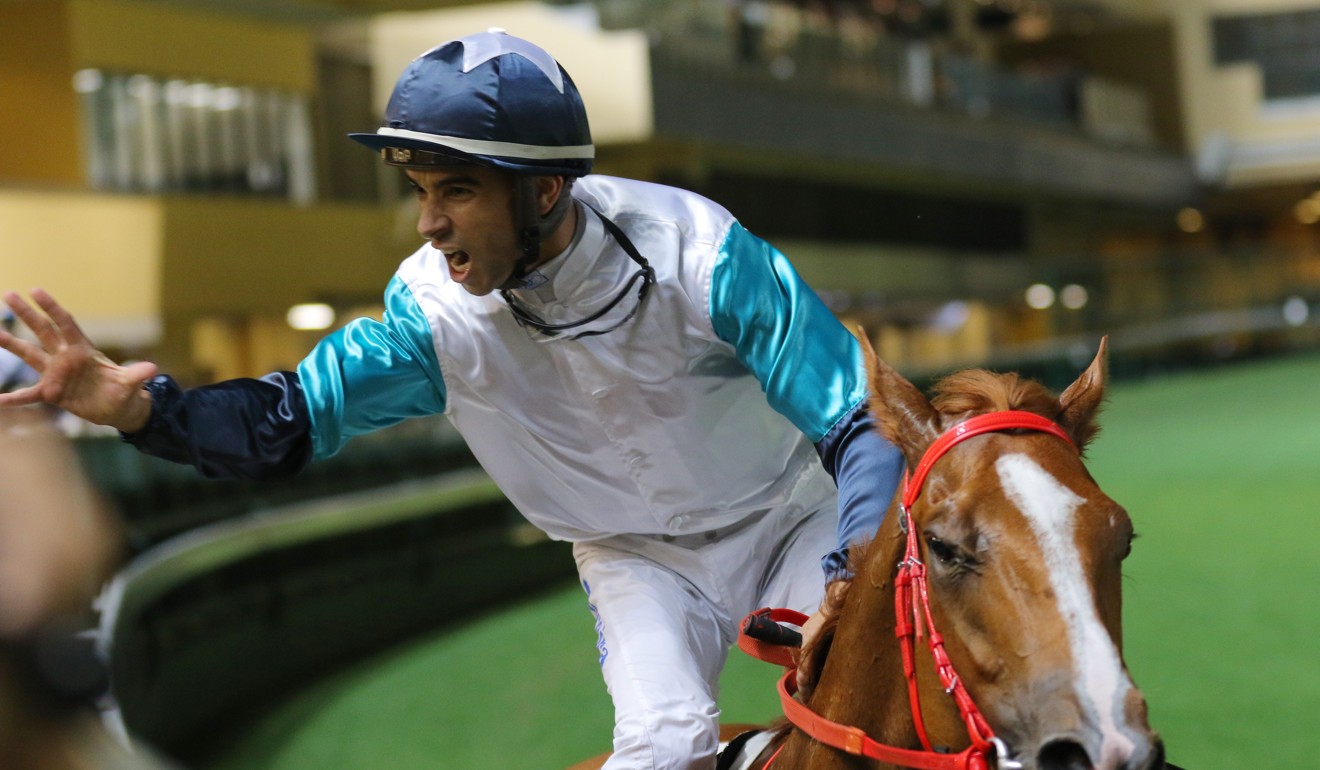 "John has been more than just a trainer to me, he has become one of my closest friends," Moreira said. "He really is a fantastic man, he is just so respectful and kind. He isn't just an amazing trainer, he has everything you would want in a friend. He just told me 'if that's what makes you happy, you should go for it'. That's the type of person he is, he is obviously a brilliant horse trainer but he is an even better person.
"He is always positive and gives me a lot of confidence and motivation. I would also like to thank the Jockey Club for the opportunities I have been given here and all of the trainers that have supported me."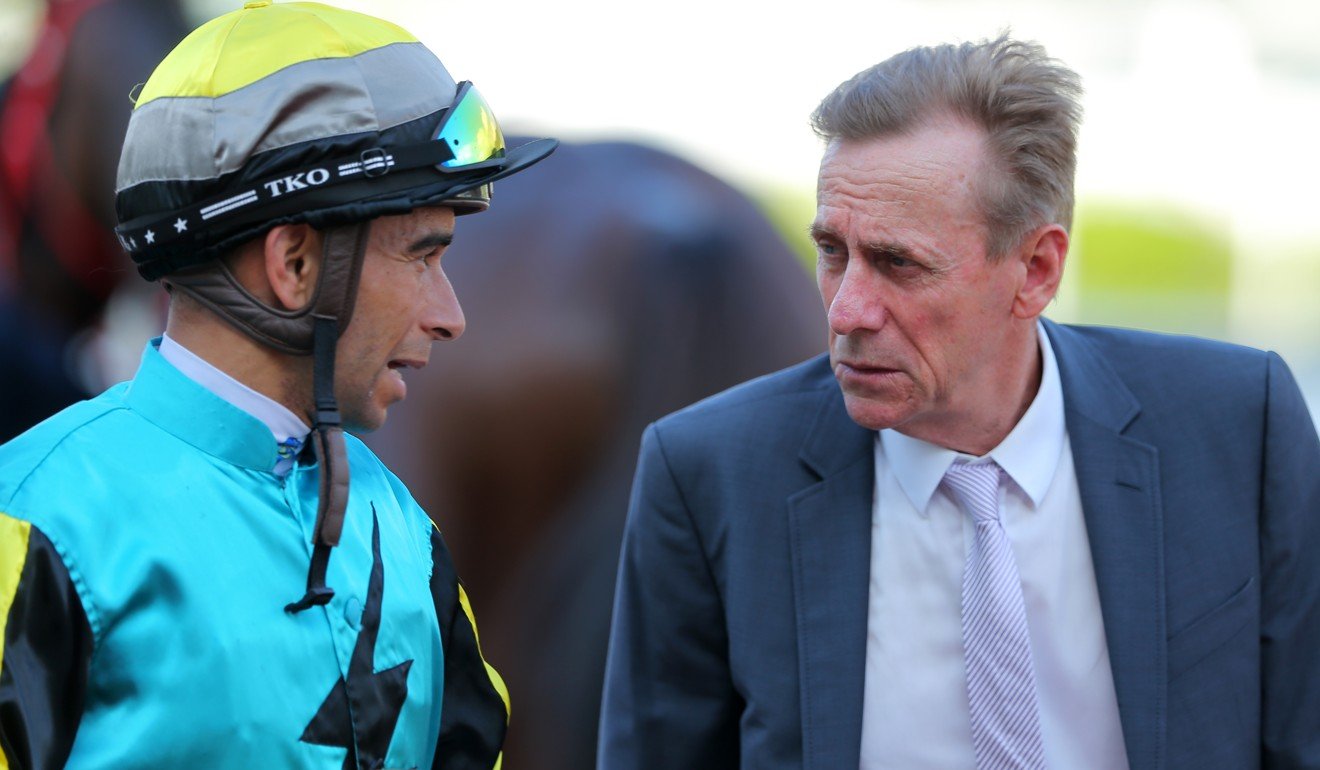 Moreira is incredibly popular in Japan by virtue of his highly successful off-season stints and big race wins aboard the country's powerful horses, taking Group Ones in Hong Kong and Dubai.
It was during these trips to Japan that Moreira first had the idea to move and he revealed to the Post that he has been consulting a Japanese tutor on and off since November 2016.
"I still don't feel fully prepared and that's part of the reason why I think I need to go to Japan for a while," he said. "Being based there will help me learn faster. I want to give myself the best chance of passing.
"I love Japan and I love Japanese racing. The people, the culture and the horses – everything there is top class."
Weighed down by HK$383 million in bets? I can't think about it, says Hong Kong champion jockey Joao Moreira
Moreira said that while studying has taken up some of his time, he maintained it has not been a factor in what many feel has been a subpar season.
"That's not the reason I haven't been riding as well," he said.
"If there is something that it has affected, it has been my homework and form. Maybe I have made some wrong decisions on which horses to ride. But look, Zac is an amazing jockey and I think he is the best rider here. I'll be giving it everything I've got. I want to win the championship, but if I don't, it won't be because of this distracting me."