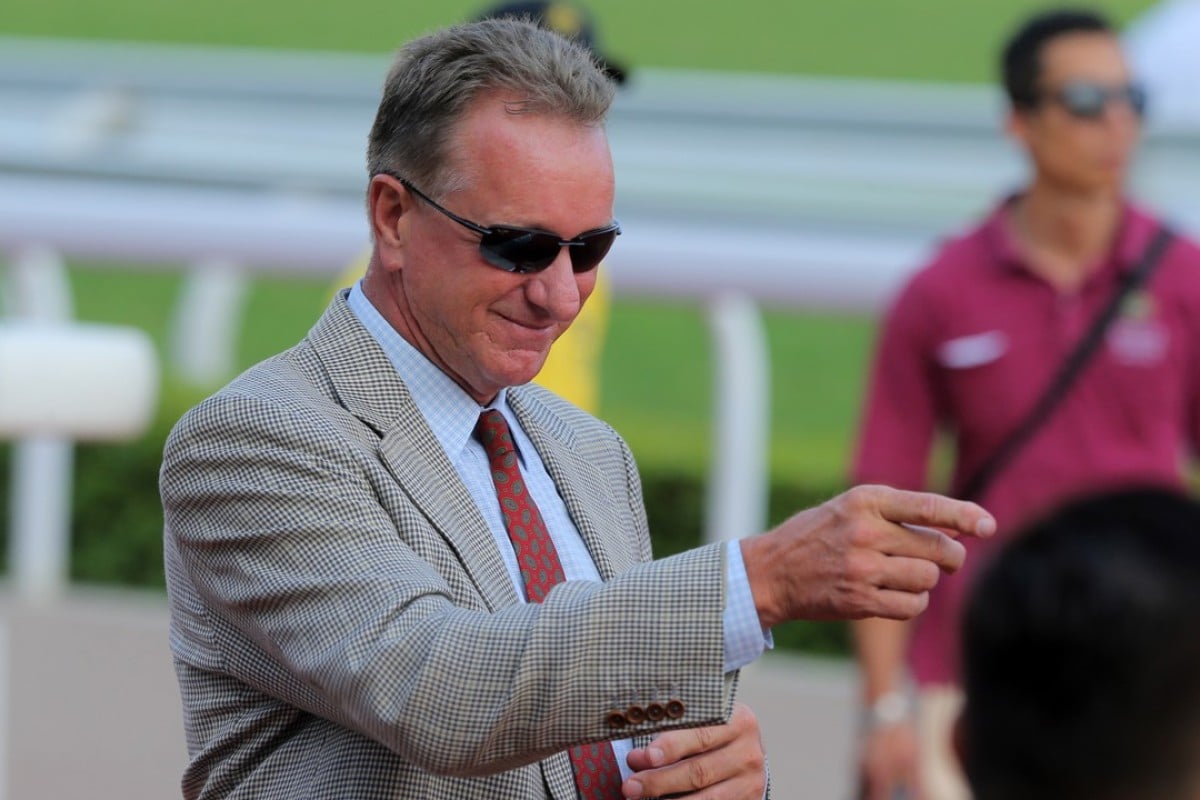 We address your thoughts, questions and statements regarding Hong Kong racing. Have something to say? Send a tweet to @SCMPRacingPost
South African trainer Tony Millard is going to no doubt celebrate large following a Sha Tin treble – @JSLTan
The Millard stable is on fire right now, taking the outright lead in the trainers' championship with nine winners after eight meetings.
Sunday's treble was his second in two weeks, remarkable considering the one before that was back on March 26, 2014.
Tony Millard bounces back from 'kick in the teeth' with 2,260-1 treble at Sha Tin
History says the South African will not be able to sustain this white-hot form for an extended period, but the class in his stable means he is on track for a career-best season at Sha Tin.
Millard is a super consistent trainer – his win total in each of the past nine seasons has been between 30 and 38.
Given those totals, it would require a huge outlier to reach 50, let alone take out the title – which is incredibly tough to do given John Size's presence.
Horses on the way up provide the backbone for championship-winning trainers – it's those PPGs (Private Purchase Griffins) who can string together three or four wins that really make the difference, and they are the ones Size seems to have each season (think Ivictory, Hot Prawn King and Conte last term).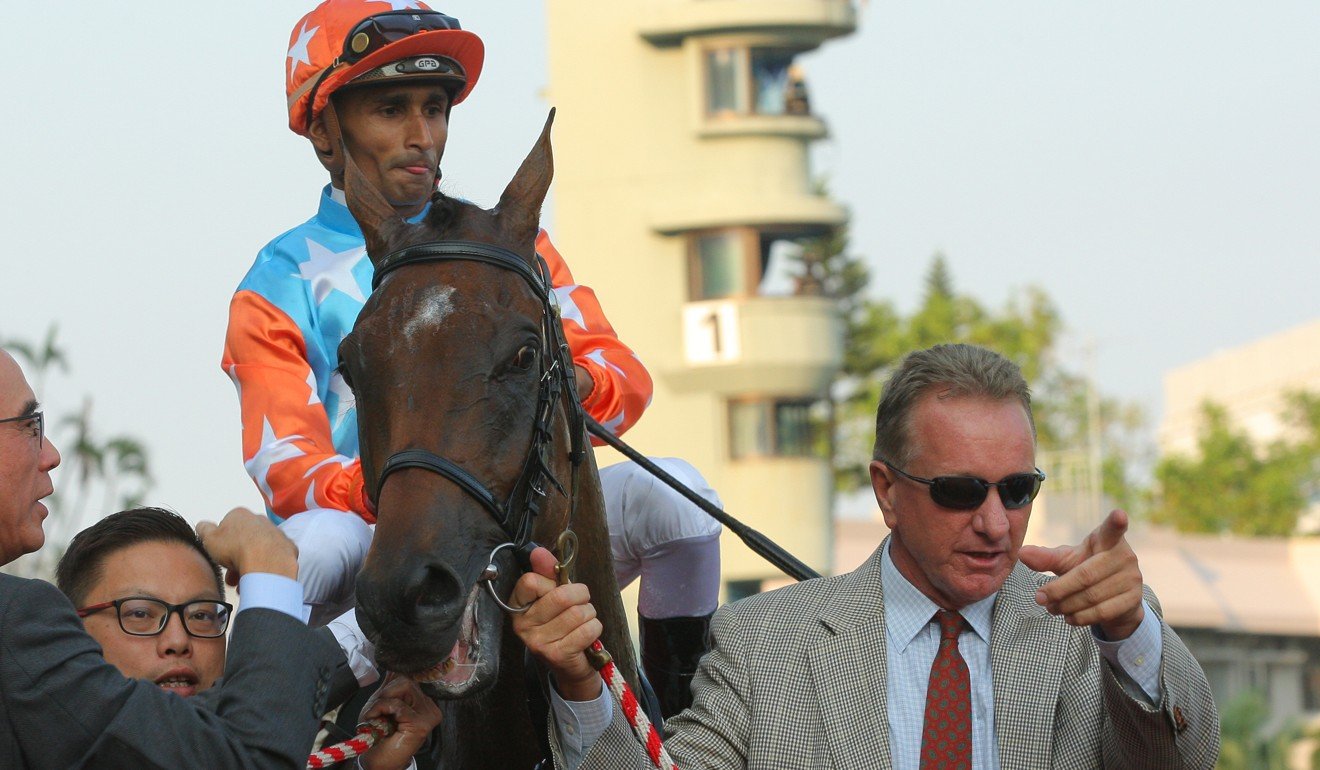 The good news for Millard's supporters is that he currently has eight horses in his yard yet to make their debuts and you only need a few of them to click and there's another 10 winners. That is not to mention Super Star, who looked good when saluting in his first start on Sunday.
He also has some other horses still on the up in Refined Treasure and Shimmer And Shine, while Nassa, Singapore Sling and dual South African Group One winner Northern Superstar (formerly Edict Of Nantes) should be going around in all the features.
Karis Teetan romps to Sha Tin quintet in dominant display on his best Hong Kong day – 'yeah baby'
So while Millard's own form line suggests this hot streak will not continue, the case can be made that he can eclipse those previous marks and enjoy his best ever season in Hong Kong.
This is unheard of, on the right side of two upheld protests in one day – @windymcmill
It is unheard of to have objections sustained at all in Hong Kong.
Before Sunday's meeting, the last time it happened was at Happy Valley on May 3, 2017 when Spicy Sure was promoted from fifth to fourth over Super Sprinter. Given it only affected first four and quartet punters, barely anyone noticed.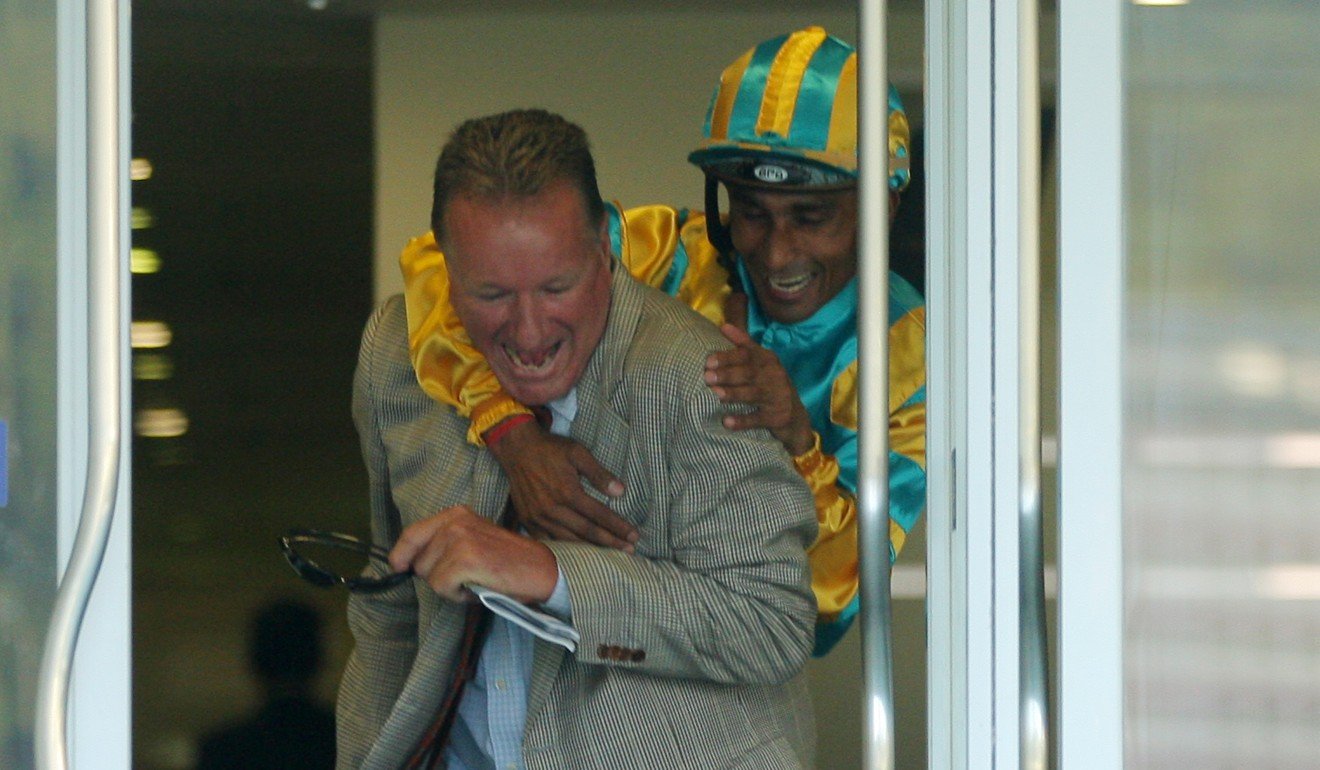 The last time a protest was upheld and it involved a horse who was first past the post was when Blizzard was declared the winner after being interfered with by Travel Renyi at Sha Tin on April 26, 2015.
Funnily enough, when talking to the stewards about previous sustained objections, they all had trouble remembering them – it simply does not happen that often.
Derek Leung hit with six-meeting ban as records tumble on day of carnage in Sha Tin stewards' room
For what it's worth, while those who lost their races were understandably disappointed, the overall feedback was the stewards made the right calls.
It's a tough job sometimes – particularly when the chief stipe is in Paris for a conference – but they handled the situations (including Derek Leung Ka-chun's improper riding charge) as well as possible.