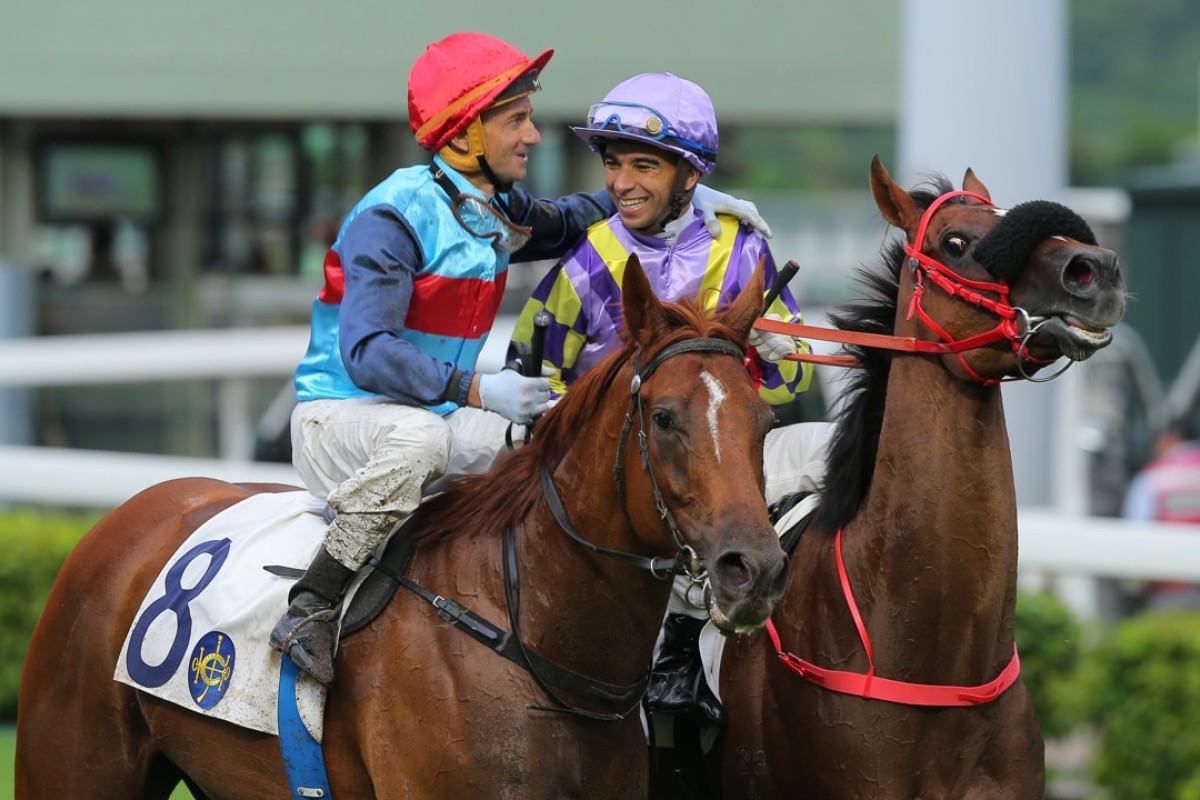 The impending return of superstar jockey Joao Moreira will be good for competition, according to 13-time champion Douglas Whyte.
The South African said there was no point complaining about the possible return of the Brazilian following his backflip after he decided to walk out on the club at the end of last season in search of a Japan Racing Association licence.
Whyte, along with Moreira and current champion Zac Purton, remain the only jockeys to have won the premiership this millennium, such has been their dominance of the riding ranks.
"For me it's competition, it's all about competition," Whyte said.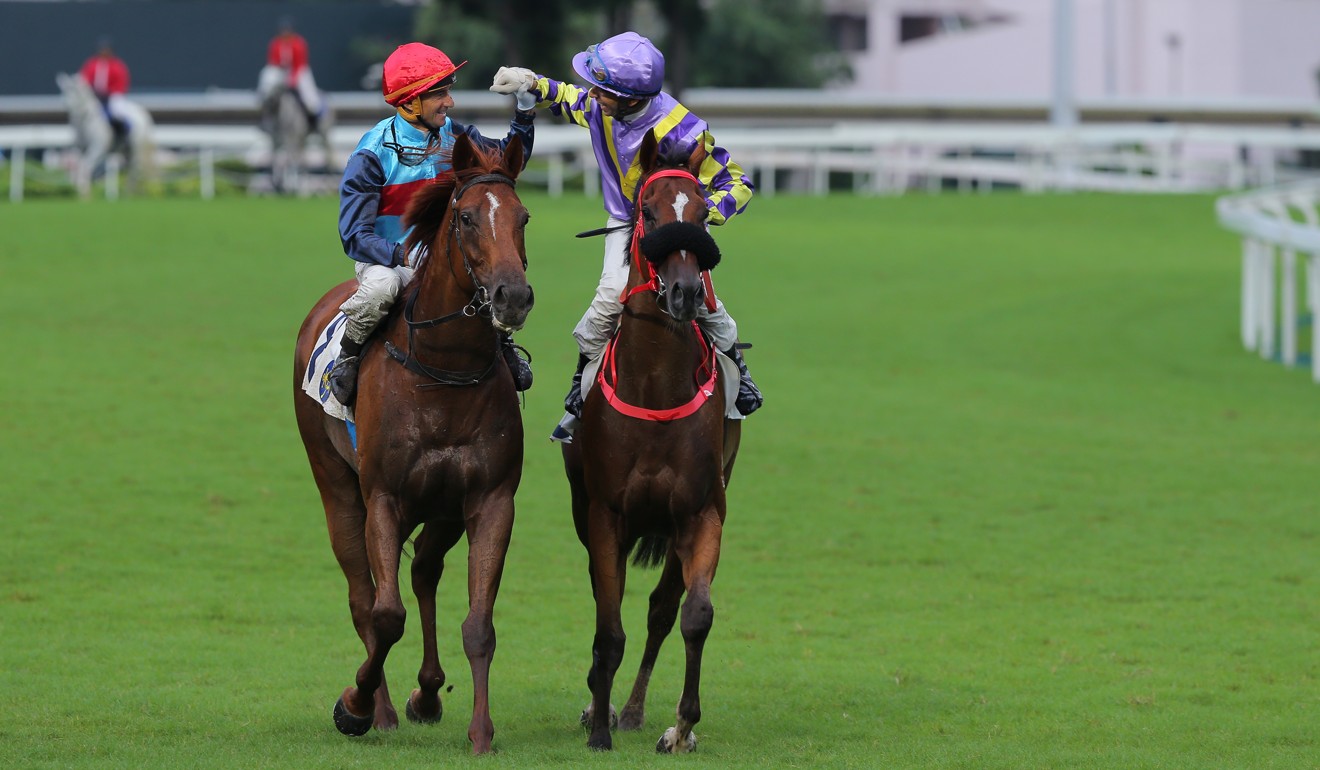 "It's good for Hong Kong racing so from where I am standing it's not going to change what I do early on.
"Let's see what happens and good luck to him."
Fellow jockey Neil Callan said the potential for Moreira to return was "a bit strange" and would have a trickle-down effect through the riding ranks for the remainder of the season.
Joao Moreira poised to make stunning return to Hong Kong
With the three-time champion set to take up a role as trainer John Size's stable rider, Callan said he believed there would come a point where riders will get squeezed out of rides, especially in top-class races.
"The top races where he [Moreira] is going to ride John Size's ones, if you say Zac [Purton] is in a position, like he's been doing since the start of the season, to be trying to pick a few of Size's good ones, it kind of tightens it up as it goes back down," he said.
Joao Moreira's return is not the end of the world for local riders
"In that respect it's going to be tough, but Hong Kong is tough anyway. We'll keep fighting and keep going on."
With no guarantees the Jockey Club's licensing committee will tick off on Size's application, Callan said the way Moreira departed the Hong Kong scene at the end of last season was not a good look.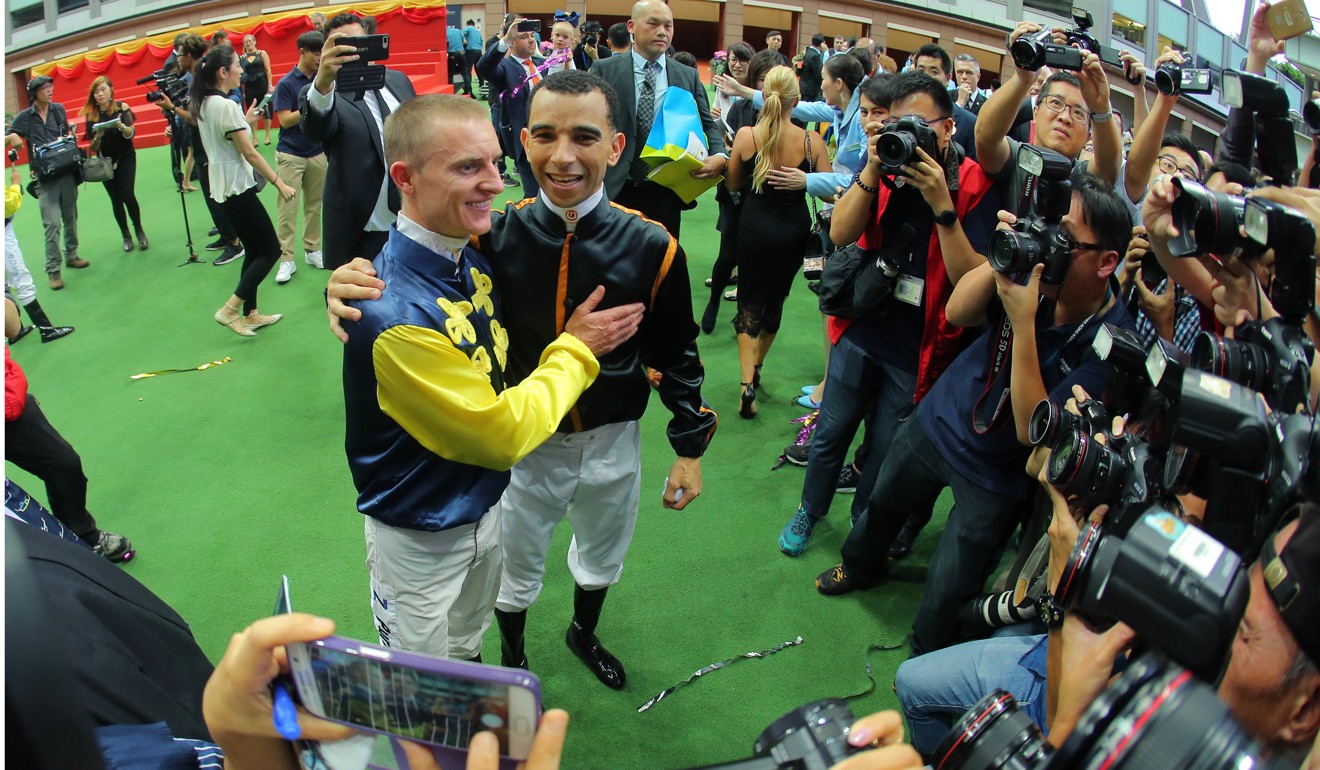 "The way it has panned out, it doesn't look very good on the club the way he left and left everybody in the lurch, more importantly the club," he said,
"That's not my problem but that's their problem.
"Leaving them in the lurch the way he did and then doing a quick U-turn, it's kind of looks a bit strange."
It comes after Jockey Club chief executive Winfried Engelbrecht-Bresges laid down the law to Moreira on Saturday, saying he could only return on the club's terms.
With Moreira expected to try to pass the Japanese Racing Association test again next season, Engelbrecht-Bresges said Hong Kong "is not a place you can walk in and out of".
However, the dynamics have shifted because Moreira is not going to apply for a position as a Jockey Club-retained rider, but instead as one employed by a trainer.
Stable-retained jockeys face different restrictions. For example, they cannot ride against the stable they are aligned to, meaning if Size has a horse in the race, that is the only one the Magic Man is eligible to partner.
Those restrictions would make it virtually impossible for him to replicate his record-setting form from previous seasons.