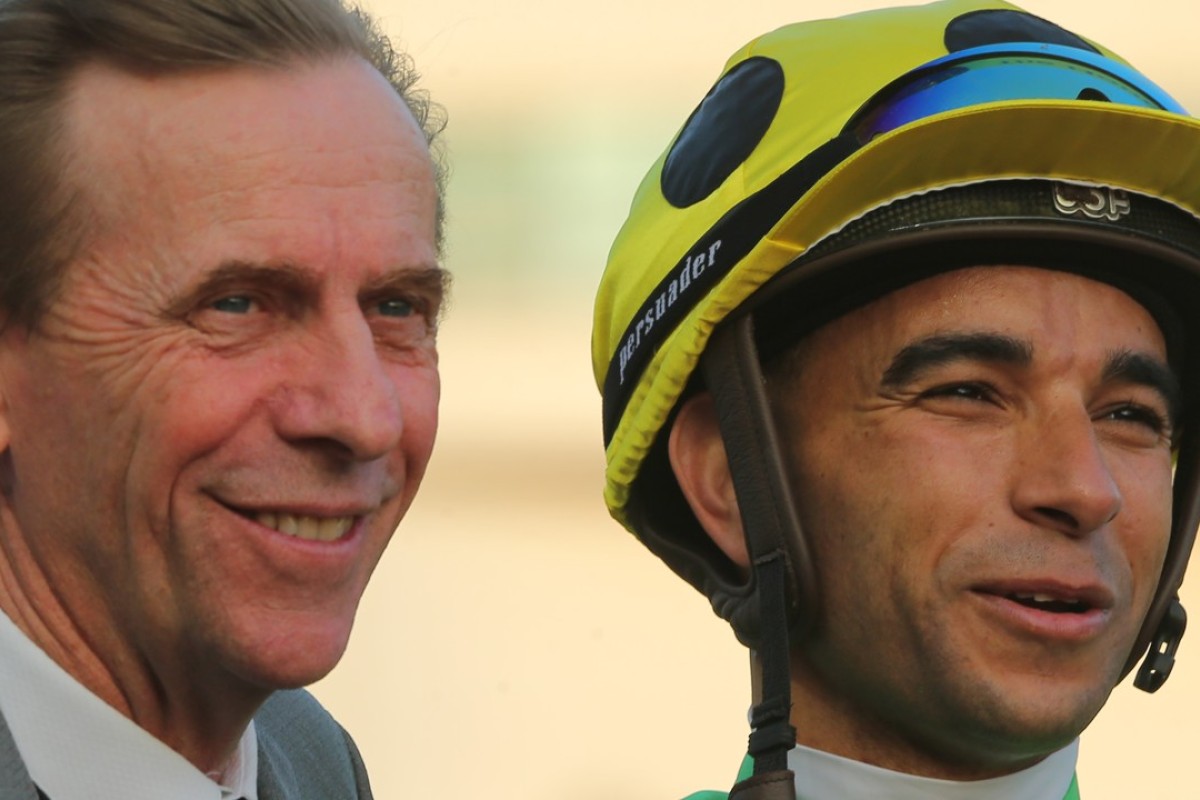 Superstar jockey Joao Moreira is poised to return to Hong Kong, with 10-time champion trainer John Size set to put in an application for the Magic Man to become his stable rider.
Size confirmed he intends to lodge the paperwork "in the coming days or weeks" and will then wait and see if the Jockey Club licensing committee approves it.
"That is our intention, the application hasn't gone in yet," Size said. "There's a facility here where a trainer can apply for a retained rider so there's an opportunity there for that at the moment, so I'll do it.
"If the Jockey Club looks upon it favourably we'll take it to the next step, but the timing and all that sort of thing is a little unclear at present. I have started to talk to some owners and I haven't come up with much resistance so far."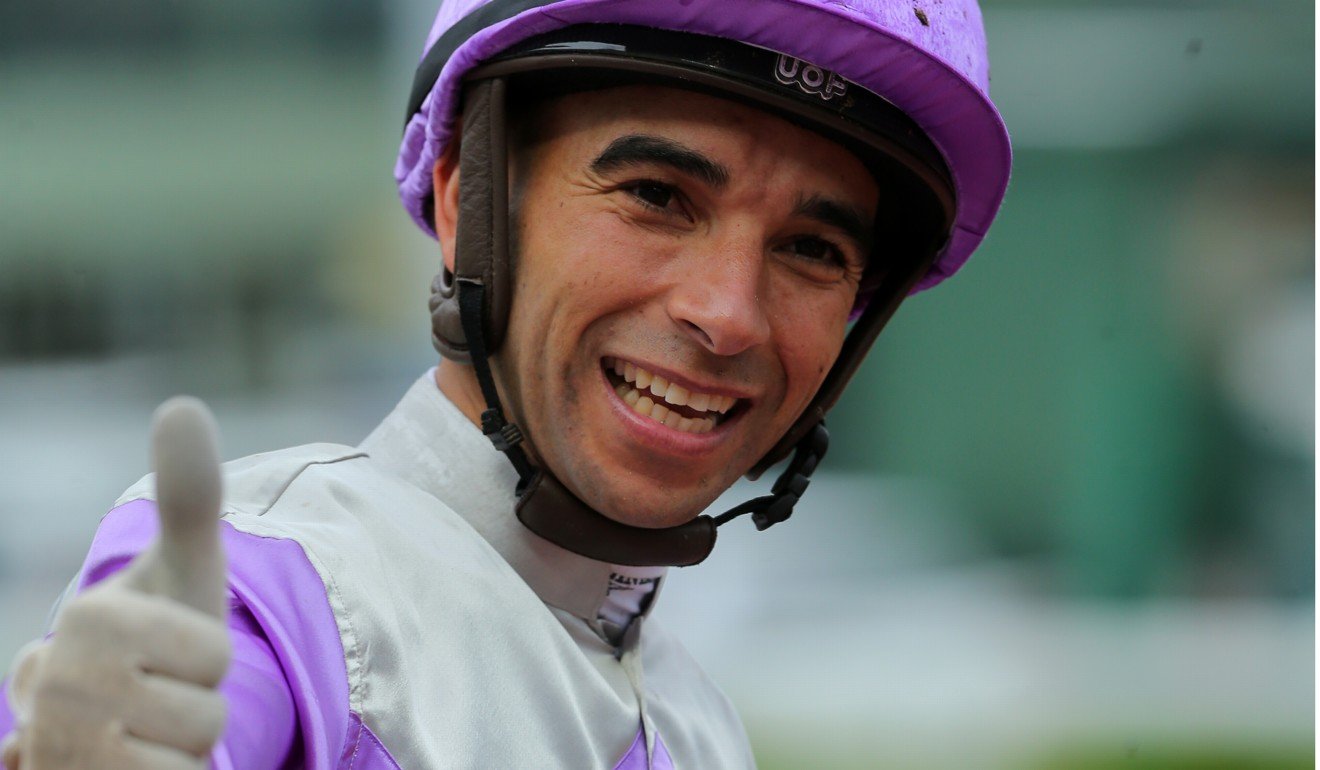 Moreira is committed to ride in Japan until October 28, then he will travel to Australia for the Melbourne Cup and afterwards he is scheduled to have another stint in the Land of the Rising Sun from November 10 to December 9.
Jockey Club chief Winfried Engelbrecht-Bresges lays down the law: Joao Moreira can only return to Hong Kong on our terms
He expects to compete at the Longines Hong Kong International Races on December 9 as a Japanese-licensed rider, but then would be free to make a full-time return after that.
The Brazilian, who announced his decision to leave in June but failed to secure a full-time licence in Japan, smashed records on his way to winning 717 races in Hong Kong, collecting three championships in a row (2014-15 to 2016-17) before being dethroned by Zac Purton in an enthralling battle last season.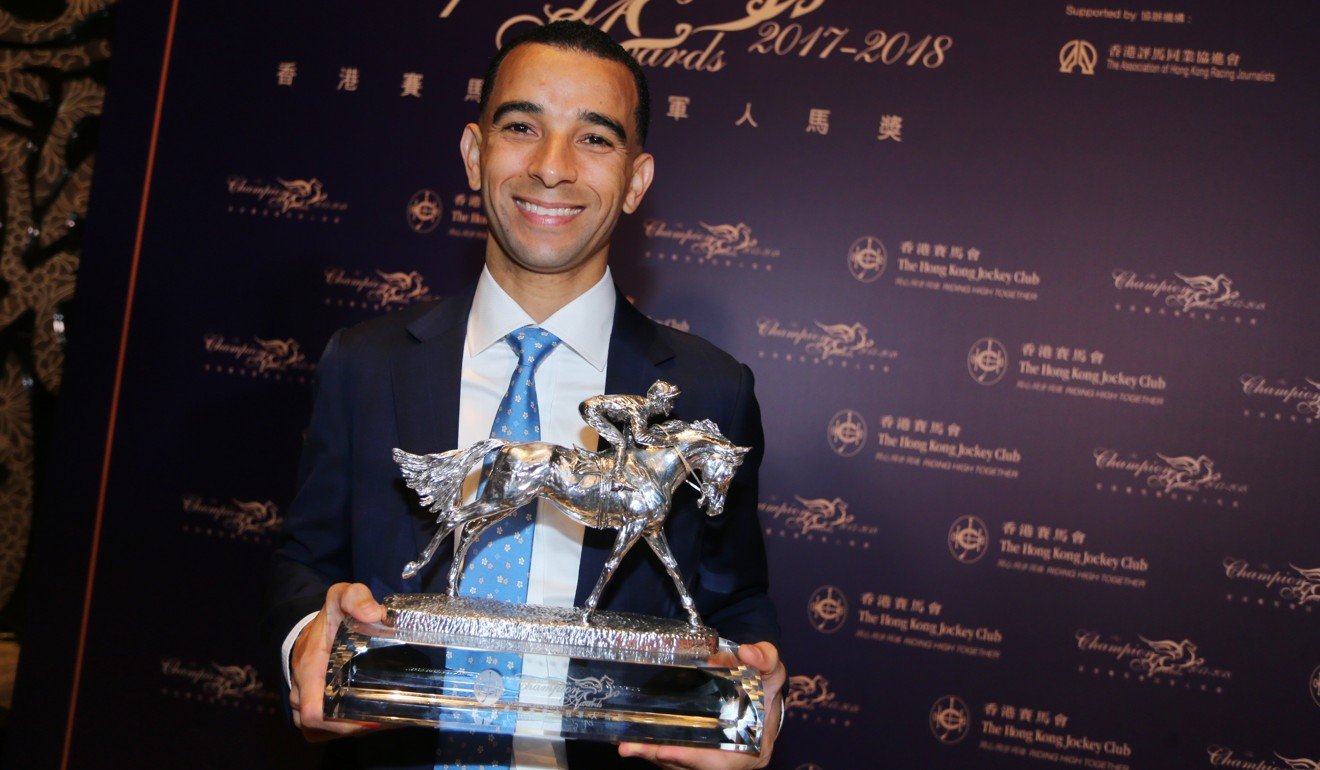 To become a stable-retained rider, certain criteria needs to be met – the trainer needs to have 30 horses in work and support from 85 per cent of their owners – but that is a fait accompli.
The Jockey Club firstly needs to give Size permission to employ a stable-retained rider and then the jockey must get approval.
If Joao Moreira returns to Hong Kong, local jockeys will lose out: Zac Purton
Licensing committee secretary Steve Railton confirmed the process and said once the application was lodged "the matter would be considered at the earliest possible convenience of the committee".
The move ends days of speculation surrounding the possibility of Moreira returning to Hong Kong after it was announced on Thursday he failed the first Japan Racing Association exam needed to secure a full-time licence.
The Jockey Club was not happy in the manner with which he announced his departure from Hong Kong, pulling his application the day before the licensing committee was due to meet, leaving them without a backup plan.
Moreira had told officials of his intention to sit the JRA exam and try to secure a licence there and he was happy to keep riding in Hong Kong in the meantime, but the Jockey Club did not think that was acceptable, so he withdrew his application to stay.
Joao Moreira fails to secure Japan Racing Association licence, door ajar for Hong Kong return?
He is expected to sit the JRA exam again next year, with astute judges believing he will pass the second time around.
The move will change the dynamics in the jockey ranks, with the likes of Karis Teetan and Vincent Ho Chak-yiu getting more opportunities and shining in Moreira's absence.