Italian jockey Umberto Rispoli knows as well as anyone how to ride out tough times when all the luck seems to be flowing the other way.
While only riding two winners this season, Rispoli has ridden 15 place-getters, making up a quarter of all of his rides.
With six seconds, Rispoli believes it would not have taken anything, other than a slice of luck, to have that figure halved.
"It's frustrating at the moment because you come back, you check your records and you see you've come second six times, I wouldn't say they could be six wins but maybe half of them and all of a sudden you're feeling much, much better about yourself," he said.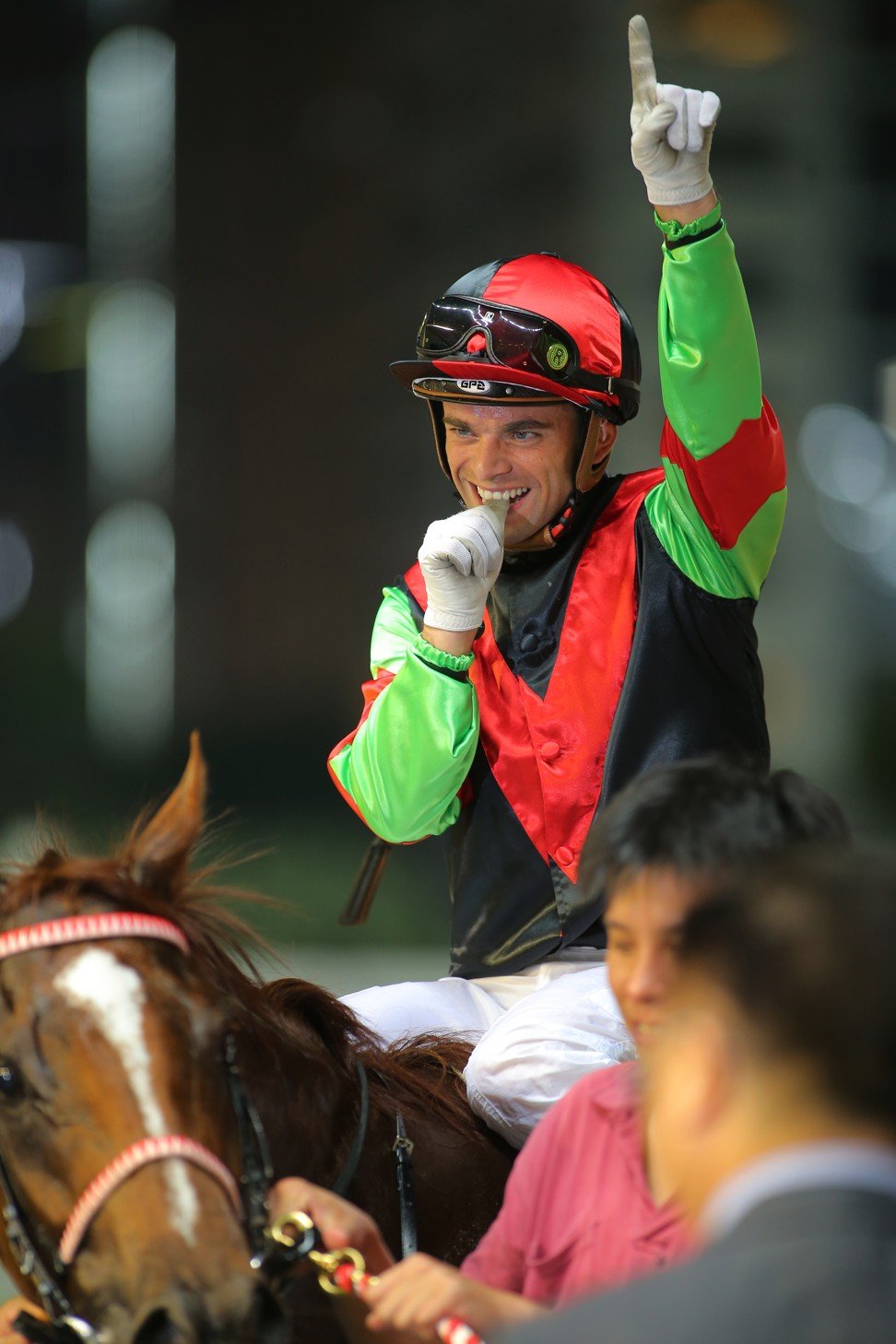 "You come home, you watch the replays and start thinking 'what am I doing wrong?'. You can watch it 100 times and then you're trying to find something that maybe isn't there.
"These things can frustrate you a little bit but when that is over, the day after is another day so you forget about it and keep going."
Rispoli has been on the wrong side of two photo finishes in the last week alone, but has learned not to beat himself up about it after the races.
How Umberto Rispoli rode again 10 days after shattering collarbone
"It's just a period of bad luck," he said. "Sometimes you are in luck and you can ride a sheep and bring the sheep to the winning line, a donkey and get it to the line, and there are periods when you can be in front before the line and after the line but still get beaten on the line.
"The only thing I am thinking now is so far I am not doing anything wrong, it's just the luck."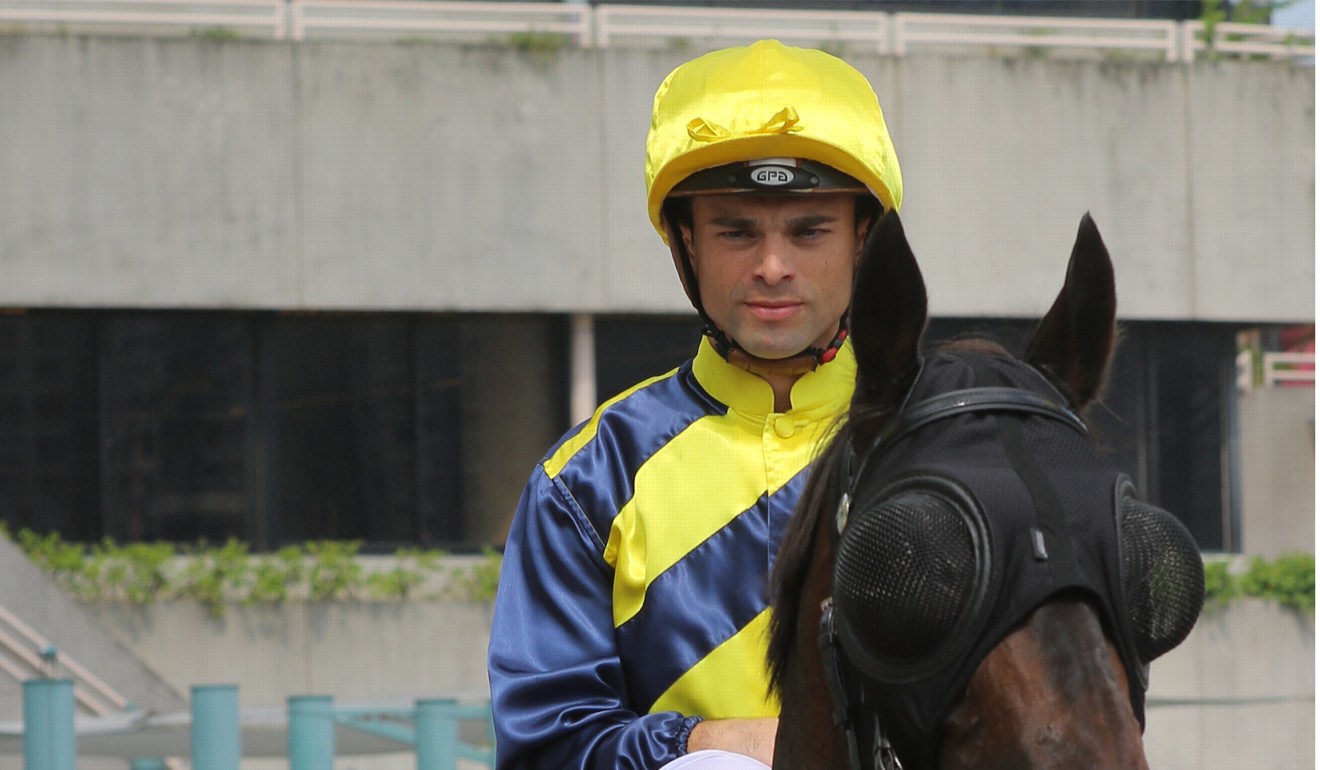 Rispoli's positive mindset will be put to the test when he comes to Happy Valley on Thursday night with seven rides, more than any other jockey on the card.
He will ride Love Chunghwa in the second instalment of the Class Four Aster Handicap (1,200m), where he will face a familiar foe in Manful Star.
Rispoli was the last-start rider for both horses where they were able to run second in different races, leaving the 30-year-old hopeful they wouldn't clash in the future.
Horse bites man: Mister Monte attacks jockey Umberto Rispoli in a race at Happy Valley
"It was not a tough choice, because Manful Star was going into the other section but they both fell in the same race and I was already booked to ride Love Chunghwa," he said.
"I think he [Manful Star] is probably the horse to beat, he likes Happy Valley, I won on him last season, so he is the one.
"Love Chunghwa is a nice ride for me but, he was good last time. He is a horse where they need to go fast in the race to be able to use his turn of foot."
Rispoli will also ride the Dennis Yip Chor-hong-trained Super Wise in the Class Three Hydrangea Handicap (1,000m) after he was able to make a run from the back of the field for third last start at Happy Valley.