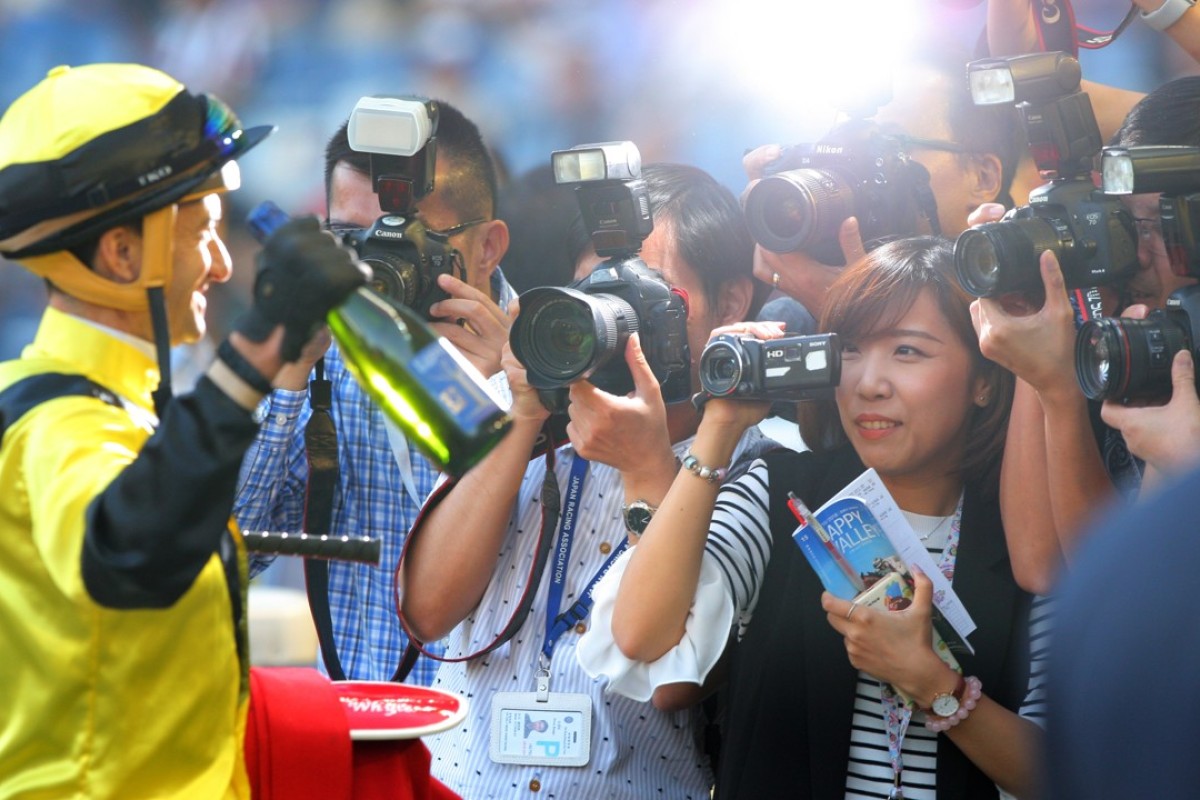 Legendary jockey Douglas Whyte has further marked himself as the most successful rider Hong Kong has seen, notching up his 1,800th winner on Sunday – with no plans of stopping any time soon.
The 46-year-old, who experienced his first stint in Hong Kong during the 1996-97 season, brushed aside retirement rumours with his passion for horses and winning burning as strongly as when he first arrived.
"I've been here a long time but I think any jockey that achieves that many winners in a jurisdiction as competitive as Hong Kong, it's a fantastic achievement," he said.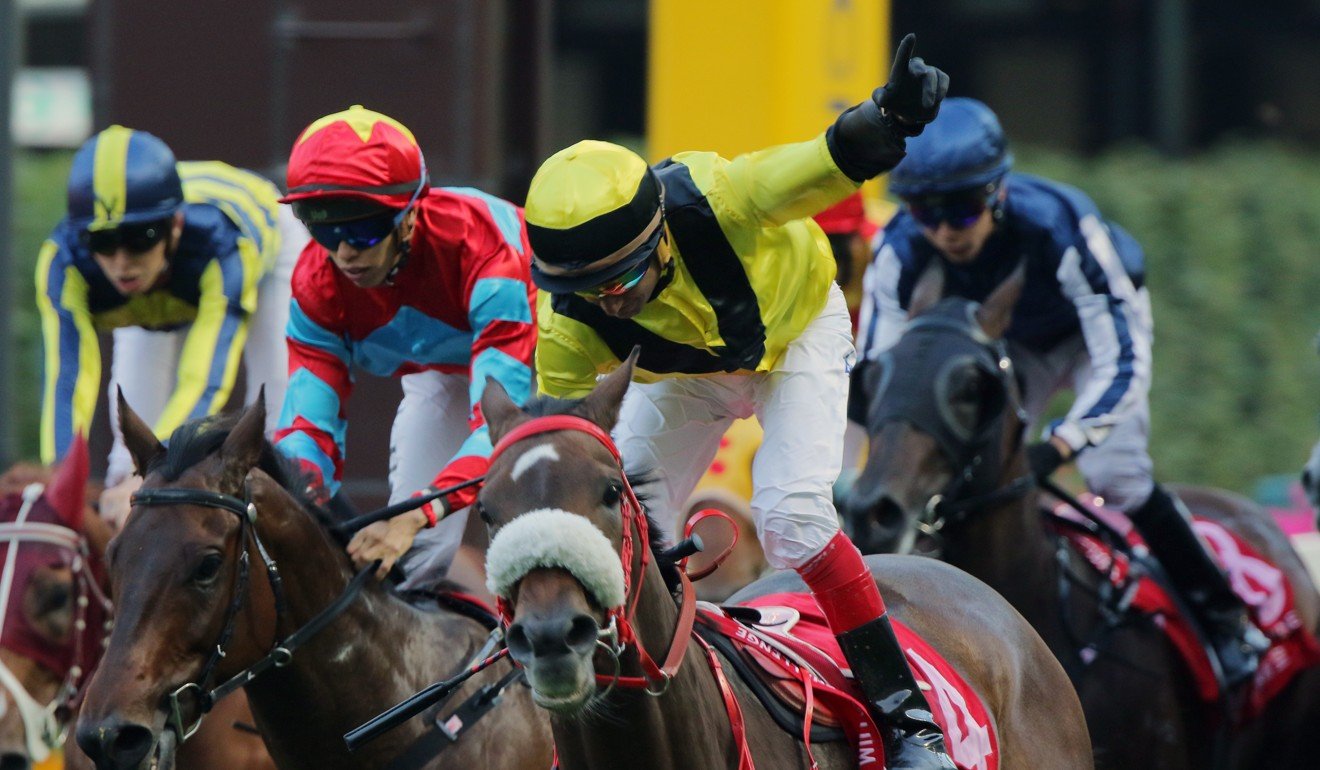 "That's what keeps me waking up every day, winning, being around horse. If you are not as fit or one of the fittest around or as fit as your competitors, you are going to pay the price and it is going to show in your riding and your results.
"I'm enjoying riding, I am in a happy space both mentally and physically, I am very fit still, so it's not time for the next venture yet."
While Whyte brought up the landmark milestone aboard the aptly named Good Omen, trained by Dennis Yip Chor-hong, he was able to instantly throw back to his very first Hong Kong winner more than 20 years ago.
Bring it on Joao: 13-time Hong Kong champion Douglas Whyte says the more competition, the better
That day it was Fireball, trained by Wong Tang-ping, who he was able to be successful on.
It was a memorable moment for Whyte, but the champion jockey still holds his win aboard the South African-based London News in the 1997 Group One QE II Cup as his favourite ever moment in racing, as it put him on the map and solidified his position as a full-time jockey after coming off a three-month contract.
"You always have to go back to your first one and London News because that was the pride of South Africa and it was the first time that a horse travelled outside of South Africa," he said.
"It was my first Group One in Hong Kong and I think he kick-started my career."
Whyte was quick to throw his support behind the next generation of jockeys who are attempting to follow in his footsteps, saying the pressure of not having a winner on the board was the equivalent of having "cement in your legs".
Rumour or not, Douglas Whyte has earned the right to do what he wants
While many jockeys come to Hong Kong and struggle in their early months, Whyte was able to win during his first meeting and win well over 20 races in his first three months, completing a goal he had set out in his mind.
"I can understand when a jockey comes here for their first stint and they feel like there is a huge weight and release off their shoulders[after their first win], because there is a lot of expectation, especially in this place," he said.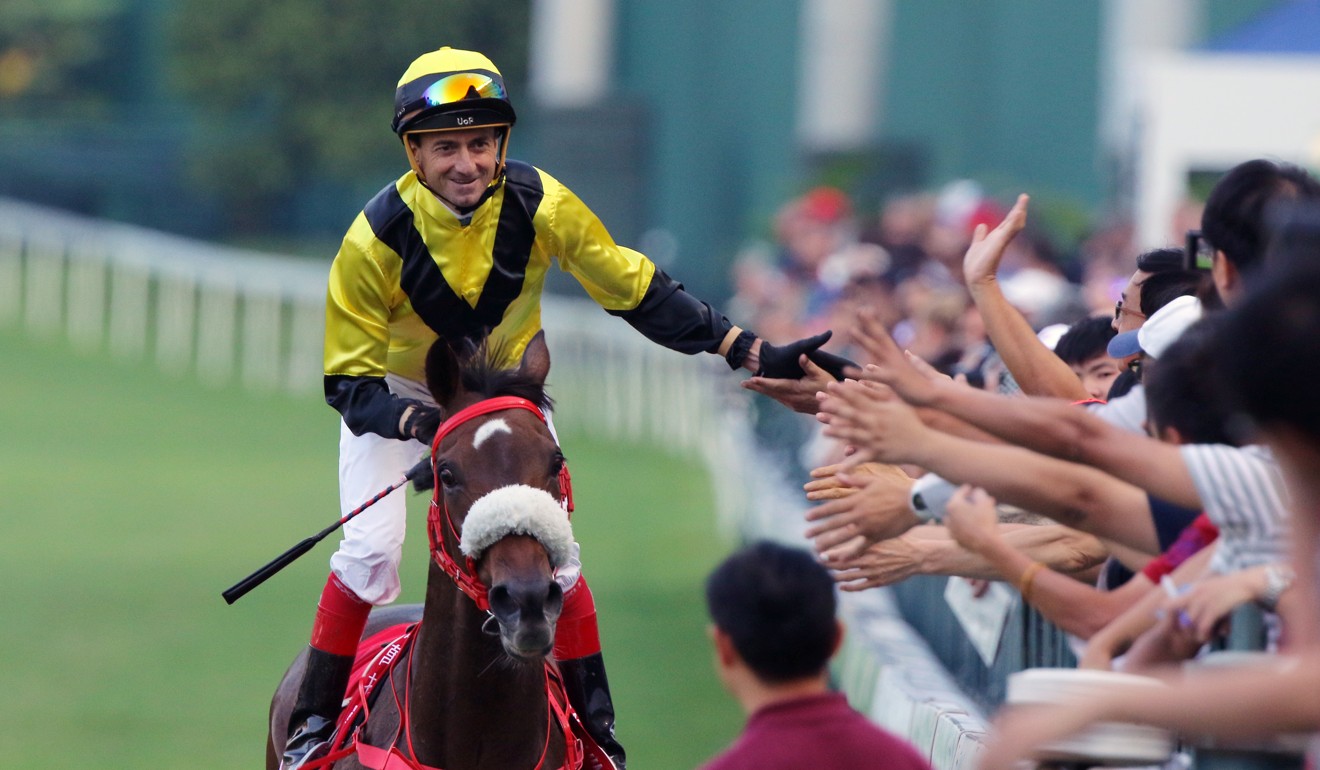 "From the time you land, there are a lot of expectations, a lot of challenges, a lot of competition – there is no room for error and if you don't hit the ground running as soon as possible, it can be a graveyard.
"I mean that in the best possible way, you can bring the best here and if they don't get on the right horses or ride the right races, it can send them home a broken individual.
"It can make or break you this place, and it has over the years that I have been here – I have seen it make and break many a good jockey."
Free from doubt about his future, Douglas Whyte bounces into new season
As a 13-time champion who has amassed more than HK$1.5 billion in prize money, Whyte sits without peer in the all time standings, with jockey turned trainer Tony Cruz the next closest on 946 winners.
Such is the significance of his 1,800 win milestone, he is part of only a four-person club to ride more than 800 career winners.
With the International Jockeys' Challenge night in December approaching as part of the Longines Hong Kong International Races, Whyte said he was motivated to ride alongside the world's best once again.