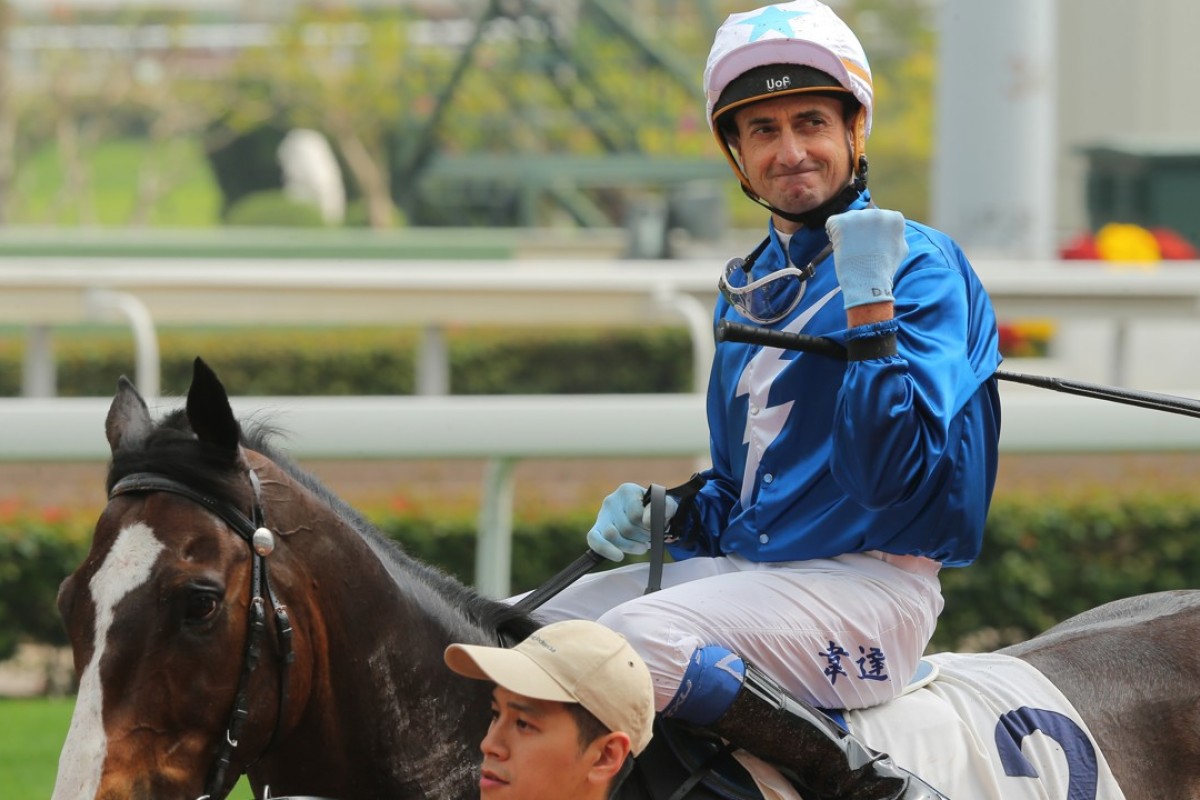 Speculating on the latest racetrack rumour spreading through Sha Tin like wildfire on Saturday – that Douglas Whyte will retire at season's end and become John Moore's assistant trainer – comes with a caveat; the greatest jockey in Hong Kong racing history has earned the right to retire on his own terms.
There are some things that winning a record 1,700 races and 13 straight Hong Kong jockeys' championships afford you, and it's more than just a discount on cha siu bao at the local dai pai dong and a few free taxi rides.
The main side benefit of Whyte's incomparable achievements should be the opportunity to transition to training as smoothly as possible.
For now, the Whyte-to-Moore as "AT" with a view to becoming a trainer is just that – an unconfirmed rumour – one of the type that swims a lap of the fishbowl that is Hong Kong racing on a weekly, if not daily, basis.
The rumour isn't a new one, mind you, it has got an annual run since the end of Whyte's reign in 2014, with the jockey going to far as to scotch speculation in an interview with SCMP in May 2016.
Once the invincible god of Hong Kong racing, Douglas Whyte is now struggling – but here's why he's determined not to quit
Still, the sight of Whyte and Moore standing in front of the weighing room, deep in conversation, during the Sha Tin meeting on Wednesday night fanned the flames once again and set the local press corp into a frenzy.
Publicly, the silence from Moore and Whyte in response to the rumours had been deafening until Saturday.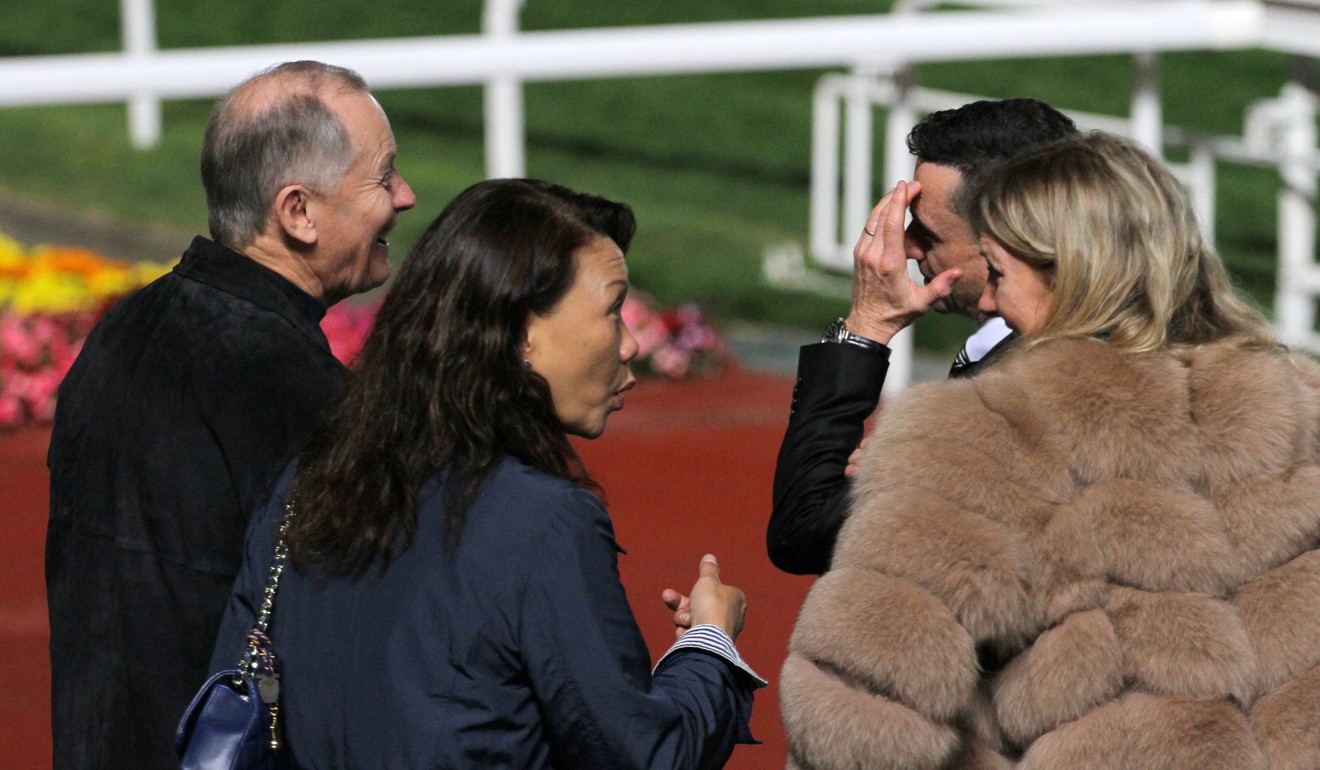 Finally from Whyte there was this flat, but polite, response. "Look I've got nothing to say about rumours. I'll be applying for a jockey's licence again next season." And this, from the Jockey Club: "We haven't received any applications."
So we might be dealing with a story that never happens – but you have to admit, the proposition is a tantalising one; Whyte serving as AT for the last two years of Moore's stellar career, obviously with a view to becoming a trainer.
Moore – who has struggled this season – gets an injection of energy, and with the mainland training centre at Conghua opening later this year, perhaps a steady hand and presence on the mainland to smooth out the transition into the satellite stable era.
Whyte gets access to the richest list of owners in Hong Kong racing, a strong working relationship with influential bloodstock agent-to-be Moore and could then inherit a stable containing some stars and stars-to-be.
John Moore eyeing off Japanese bloodstock market as he prepares for life after training
So it would seem a win-win situation for Whyte and Moore, but also the Jockey Club, as they search for a sure-fire winner to add to the trainers' roster.
And that's the thing, ask anyone involved in Hong Kong racing – trainers, officials, owners and even Whyte's fiercest racetrack rivals ­– and they will tell you the 46-year-old would make a phenomenal trainer, especially in Hong Kong.
In 2014, trainer Michael Chang Chun-wai went as far to say: "If Douglas decides to become a trainer, we are all in trouble. Truly, he is a very good horseman."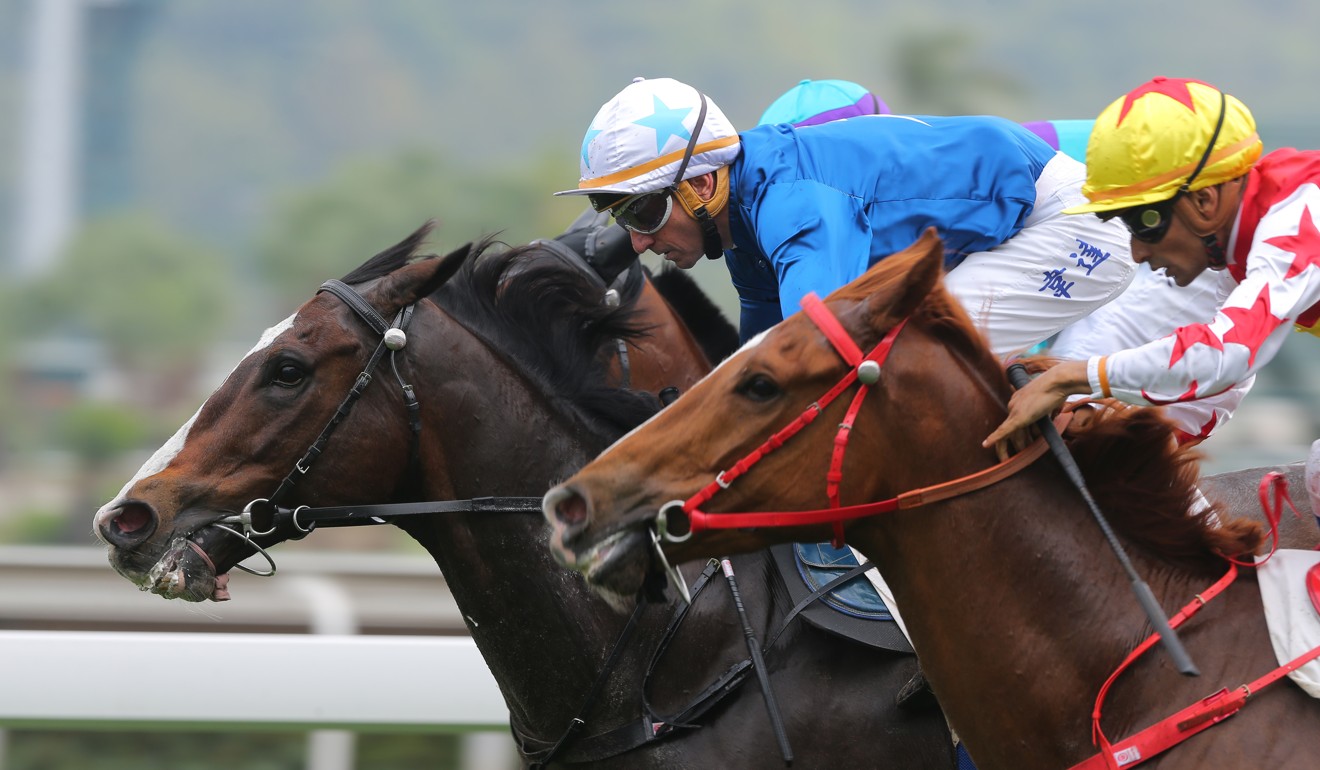 Whyte wouldn't be held back by some of the barriers other expat trainers face like adapting to a new culture or a lack of familiarity with "the system".
Take a look at the "big four" trainers, leave out John Size, because he is clearly a freak, and note what the other three – Moore, Tony Cruz and Caspar Fownes – have in common.
Joao Moreira harnesses Raging Storm to collect a four-timer at Sha Tin
None had prior training experience before gaining a licence in Hong Kong, but more importantly they understood how things worked in a peculiar jurisdiction that other overseas trainers have simply failed to grasp.
Moore, Cruz and Fownes earned their stripes first in their own ways; Whyte's record and reputation should allow him to make the jump from racetrack to trainers' stand, and to do it whenever he wants.