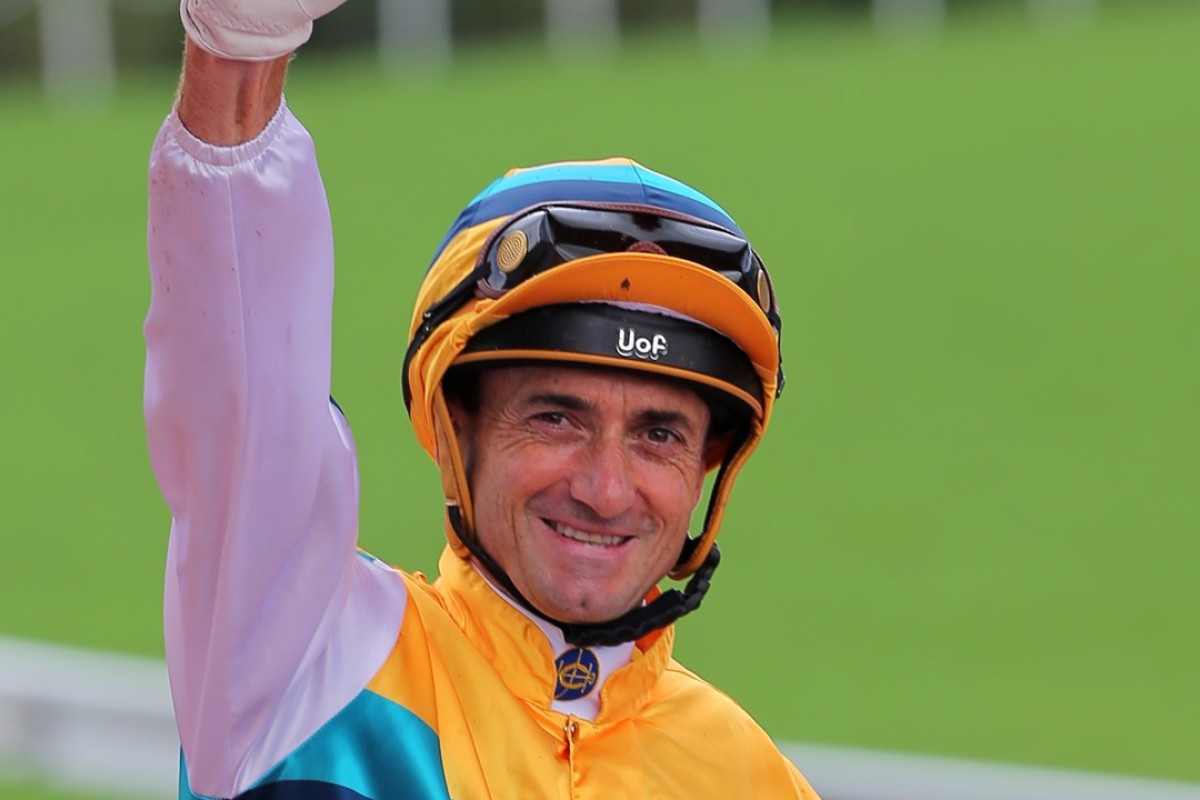 Douglas Whyte looks a rejuvenated man this season after dismissing rumours about his future and focusing on the task at hand.
Last season there was a lot of talk the 13-time champion was on the verge of giving away race riding and becoming an assistant trainer (with a view to becoming a full-time trainer at Sha Tin).
But that did not eventuate and with opportunities aplenty in a new-look jockeys' room, Whyte is back doing what he does best – riding winners.
"There were a lot of rumours going around," he said. "I think when those were speculated a lot of people were thinking that I was going to become an assistant and my heart wasn't in it any more and they were better off using other people – it was never going to be that way.
"I'm a lot more comfortable now, put it that way, my head is down and I'm in a nice space.
"I've had a good bit of support and I'm putting in the work in the mornings and it's paying off on race day."
Whyte produced probably the ride of the day on Le Panache, settling three-back on the rail before moving out at the right time, getting on the back of the favourite and then cruising away to a commanding victory.
Rumour or not, Douglas Whyte has earned the right to do what he wants
"It felt good, it felt like the old days," he said.
"Just tracking the speed and peeling out, waiting and going, it felt good and a ride and a win like that always sends you home with a bit of confidence and a spring in your step so I'm looking forward to next week."
Close but no cigar for Conghua horses
One of the biggest questions heading into the season surrounded the horses being trained in Conghua and how they were going to perform. Were they going to improve? Were they going to need more time to build up to the required fitness levels?
All eyes were on the 11 horses who had spent time at the HK$3.7 billion facility and were competing at the season opener, but the results were mixed.
Conghua Racecourse has horses in good shape but 'winning races is something else', says John Size
"We had two second and two thirds, which is a good start – I don't think you can measure anything with the small sample but the signs are good," Jockey Club chief executive Winfried Engelbrecht-Bresges said. "The feedback we've had from trainers is extremely good."
John Moore's team of Sea Pearl, Green Card and Midnight Rattler probably exceeded market expectations, while the two shorties (Turf Sprint and Daring Fit) both finished in the placings.
Let's see how it evolves.
How the Conghua-trained horses fared:
Lucky Storm (R2 – fourth at $23)
Fabulous One (R2 – seventh at $7.1)
Sea Pearl (R4 – second at $31)
The Full Bloom (R5 – ninth at $31)
A Beautiful (R6 – fourth at $9.3)
Turf Sprint (R7 – third at $3.5)
Nice Fandango (R7 – fourth at $8.2)
Midnight Rattler (R7 – fifth at $12)
Green Card (R8 – third at $12)
Daring Fit (R9 – second at $3.2)
Calling The Shots (R9 – 11th at $120)
New beginnings for Prebble
Brett Prebble is set to resume his career in Sydney on Saturday, according to reports coming out of Australia.
Prebble has not ridden since finishing up his 16-year stint in Hong Kong in July, only taking out his Australian riding licence last week.
Debutants Jimmy Ting and Grant van Niekerk enter rarefied air in opening race of Hong Kong season
Despite heading up to Rosehill this weekend, the 40-year-old, who had more than 800 winners in Hong Kong, will be based in Melbourne.
Despite the move back to Australia, Prebble still has a strong connection to Sha Tin and will be travelling to Japan to compete in the Group One Sprinters Stakes with the Francis Lui Kin-wai-trained Lucky Bubbles on Sunday, September 30.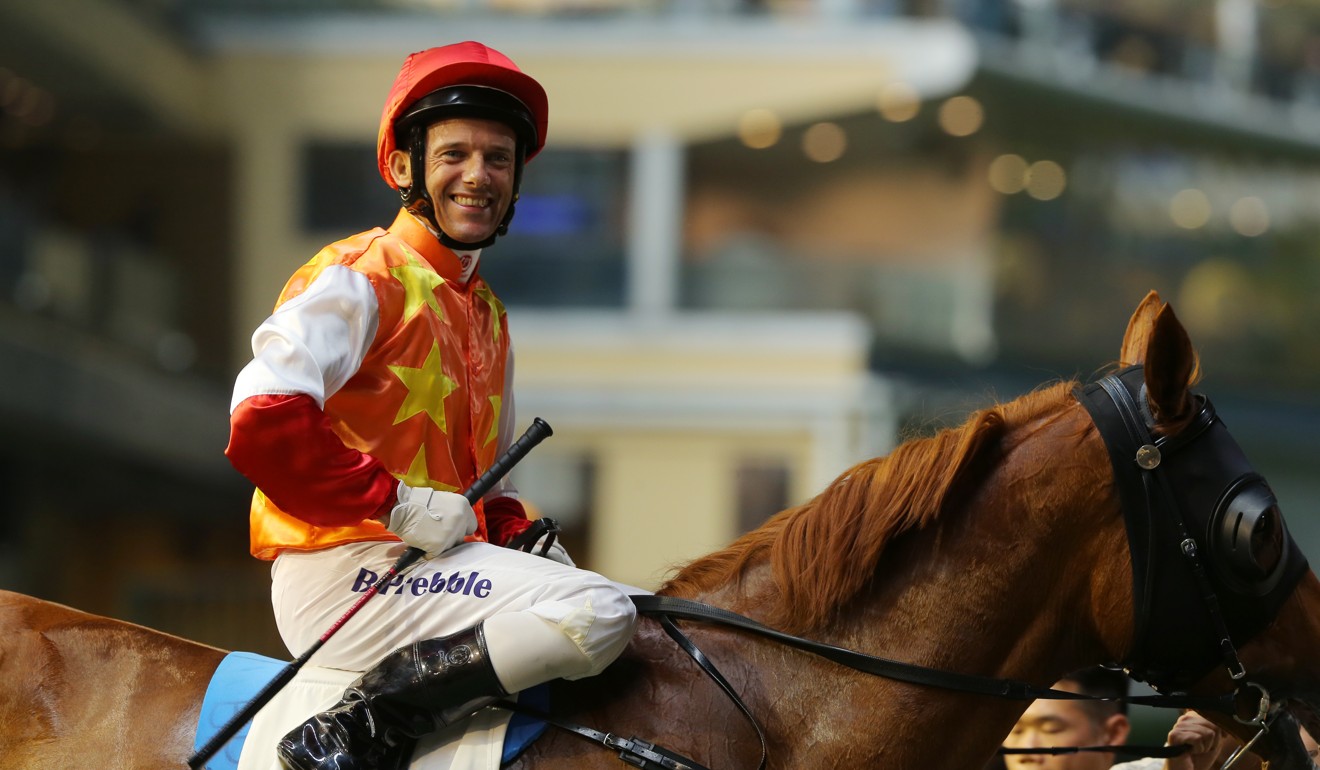 Murray and Yeung off to less than ideal starts
While his compatriot Grant van Niekerk got his Hong Kong stint off to a flying start with a double, Callan Murray walked away from Sha Tin with a duo of his own – a two-meeting suspension.
The South African was outed for his ride on Golden Dash in the seventh race and he will miss the meetings on September 12 and 16.
Tony Cruz's Winner's Way heading to Hong Kong Sprint after taking out HKSAR Chief Executive's Cup
Keith Yeung Ming-lun was the other jockey to earn the wrath of stewards, banned for two meetings and fined HK$12,500 for causing interference aboard Best Effort in the second event.
Yeung will miss the cards on September 16 and 22.
One jockey lucky not to be joining them on the sidelines is Neil Callan, who escaped with a severe reprimand when finishing second in the Class Five Tim Mei Handicap (1,200m) with Sea Pearl.
Chief steward Kim Kelly said it was "borderline" but the "degree of interference" didn't reach the threshold required for a suspension.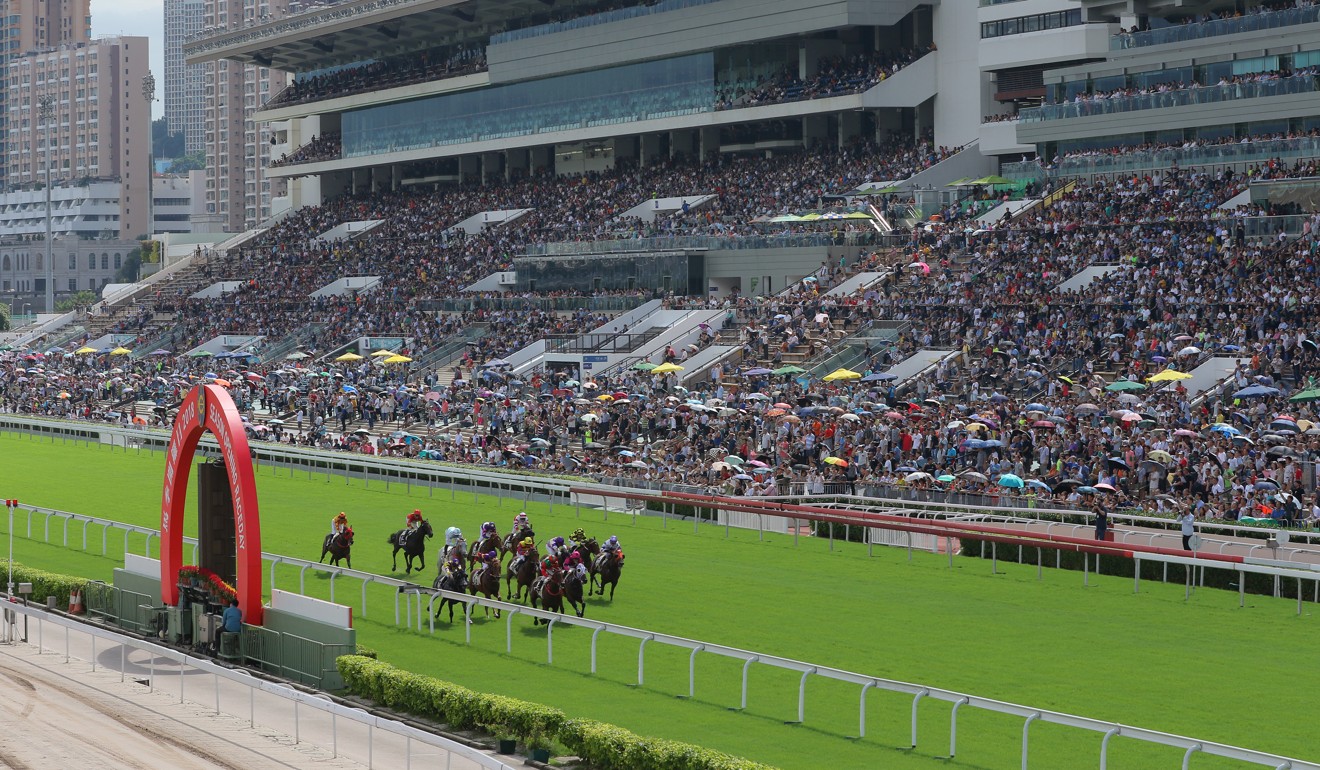 Luck of the gods with the Jockey Club
The opening meeting also confirmed the Jockey Club's direct line to the weather gods is still working.
After copping 342mm in the week before – and 34.2mm in the 24 hours prior – the rain disappeared before the first race with the sun even poking through the clouds for a little while.
It was all the more remarkable considering an amber rainstorm warning was issued at 7.40am (it was cancelled at 9.45am).
The remarkable draining system was again on show, as the track was rated good to yielding in the lead-up to the meeting, but after the first race it was quickly upgraded to good.