Addressing your thoughts, questions and statements about Hong Kong racing. Have something to say? Send a tweet to @SCMPRacingPost
After watching Karis Teetan sum up the pace perfectly in R1 when they dropped anchor to a 26-second split it's hard to know what Grant van Niekerk was thinking in R4 when they went out in a blistering 27.2 seconds – @zpurton
The friction between Zac Purton and Grant van Niekerk has been bubbling away in recent weeks and it was thrust into the public eye during Sunday's Happy Valley meeting.
Purton, who is currently serving a two-meeting suspension, is not thrilled with the South African and has told him so in no uncertain terms – on multiple occasions.
After watching @KarisTeetan sum up the pace perfectly in R1 when they dropped anchor to a 26 second split it's hard to know what Grant Van NieKerk was thinking in R4 when they went out in a blistering 27.2 seconds

— Zac Purton (@zpurton) October 28, 2018
There is a suggestion the tension started over arrangements for a social event and then it escalated about conduct on the track.
At one stage, Purton gave Van Niekerk a spray that was severe enough for a trainer to report the incident to the stewards, who called in the Australian to explain himself.
Who is Grant van Niekerk? Meet the newest addition to the Hong Kong jockey ranks
To put it simply, Purton is not a fan. Some have mused the reigning champion is testing Van Niekerk, whose career in Hong Kong is off to a strong start with seven winners.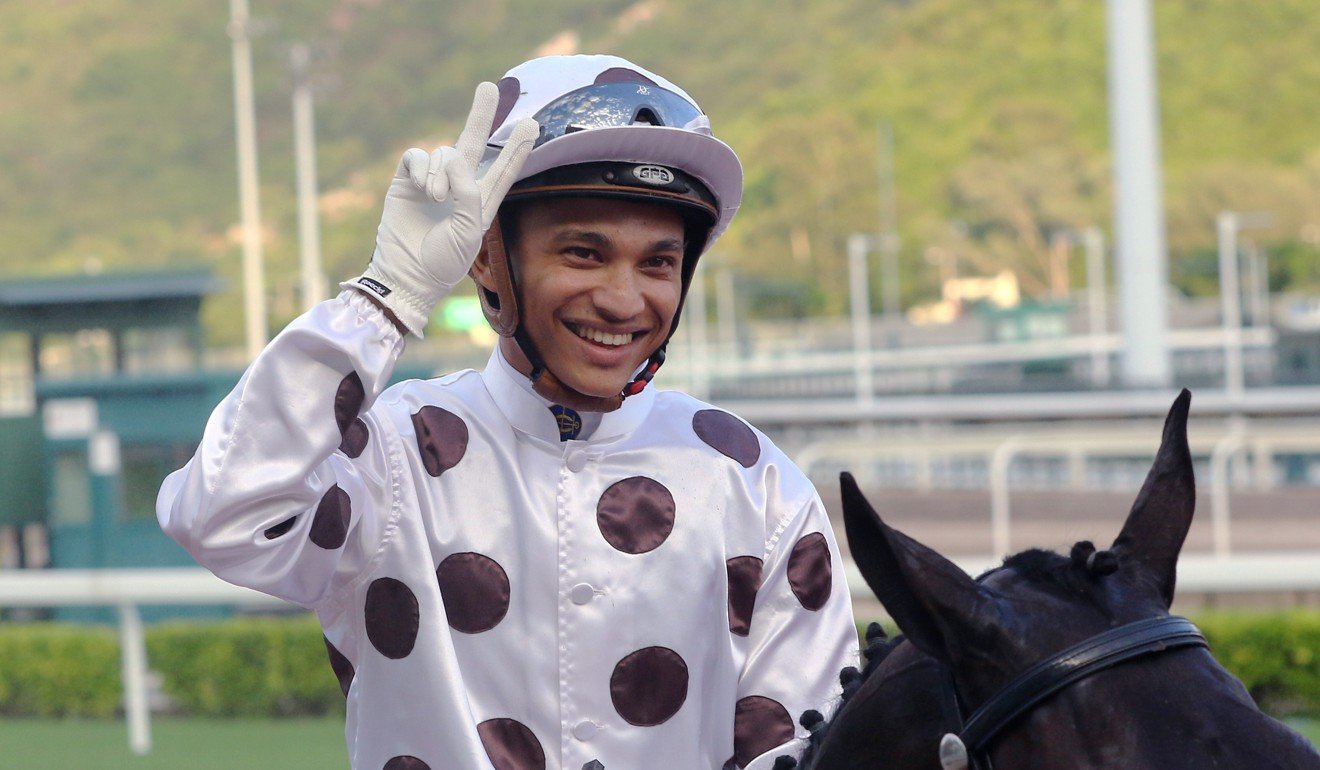 But all those winners have come at Sha Tin as the newcomer is still trying to figure out how to tackle the unique Valley circuit.
There is no question that Van Niekerk has struggled to judge pace and work out the nuances of the tight-turning track, but there is no crime in that – adjusting to the vagaries of Happy Valley takes time. He will get better with more experience.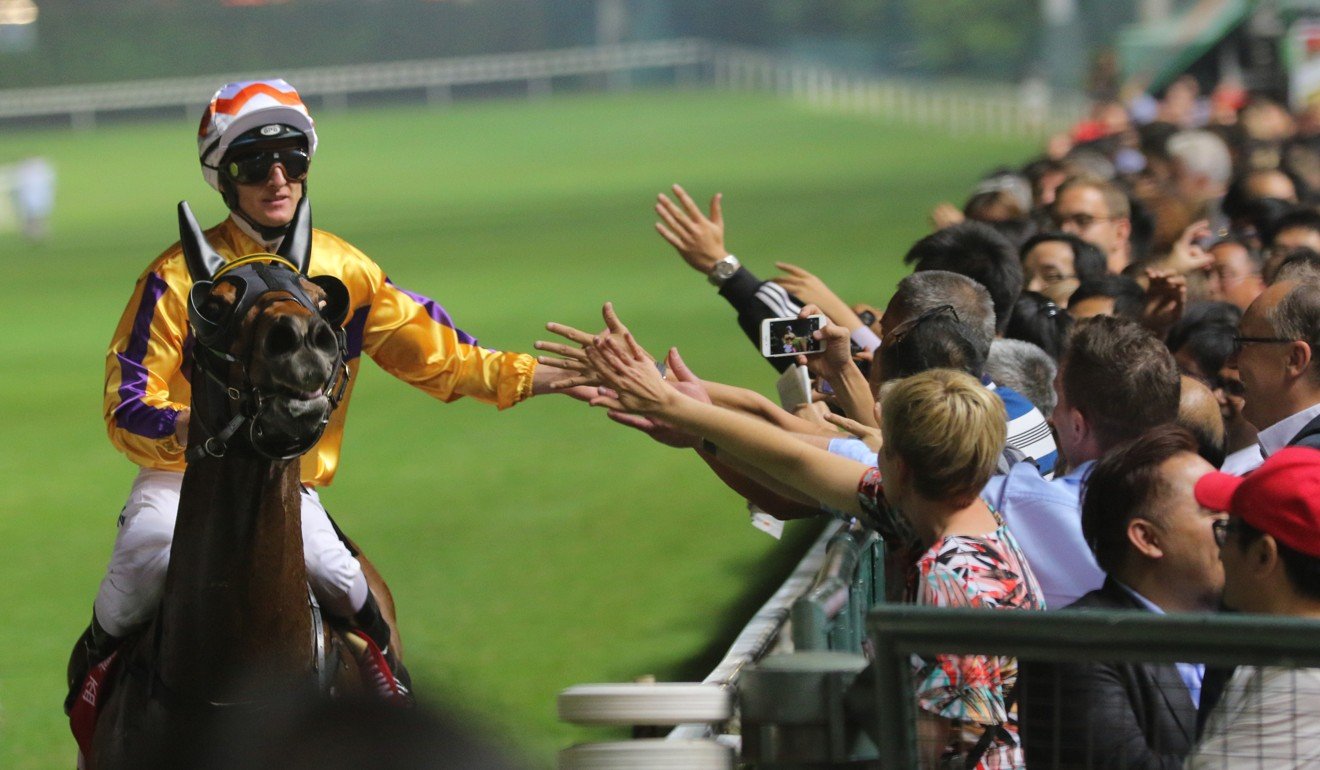 So on face value, Purton's critique of Van Niekerk is fair – his mid-race move on You Have My Word probably did not provide his horse with the best chance of winning given the way the race unfolded.
It is certainly unusual to see a jockey publicly have a crack at a rival, but there is a little bit more to it than meets the eye.
Tremendous achievement by Douglas Whyte to reach 1,800 wins in Hong Kong. It might never be matched … – @themorgangrind
When going through the record books, it is hard to understate just how big of an effort it is to ride 1,800 winners in Hong Kong.
Douglas Whyte collects 1,800th Hong Kong winner – and he is not stopping yet
For context, the jockey with the second-most winners is Tony Cruz, who tasted success on 946 occasions. Next in line is Purton, who now has 878, while Brett Prebble is fourth on 806.
It is hard to see anyone getting near Whyte's remarkable number (or being champion jockey for 13 straight years) – and the 46-year-old firmly pushed back on any talk about retirement.
Purton would need to ride 100 winners a season for the next decade plus, which is a tough ask given the battering his body takes and his previously stated reluctance to still be riding at an advancing age.
There are more races now than ever, but if anyone thinks it is easy they are underestimating the talent, hard work and dedication required to get near that number every year.
There is only one current jockey who would have a shot of getting there – Joao Moreira.
Joao Moreira poised to make stunning return to Hong Kong
The Magic Man collected 717 winners in less than five seasons in Hong Kong, so there is a road map there, but we know it is incredibly unlikely he will spend enough time at Sha Tin to achieve that.
Anyway, Whyte's achievements stand alone – he is a legend of Hong Kong racing (a first ballot Hall of Famer in the American vernacular) and is rightfully feted as such.