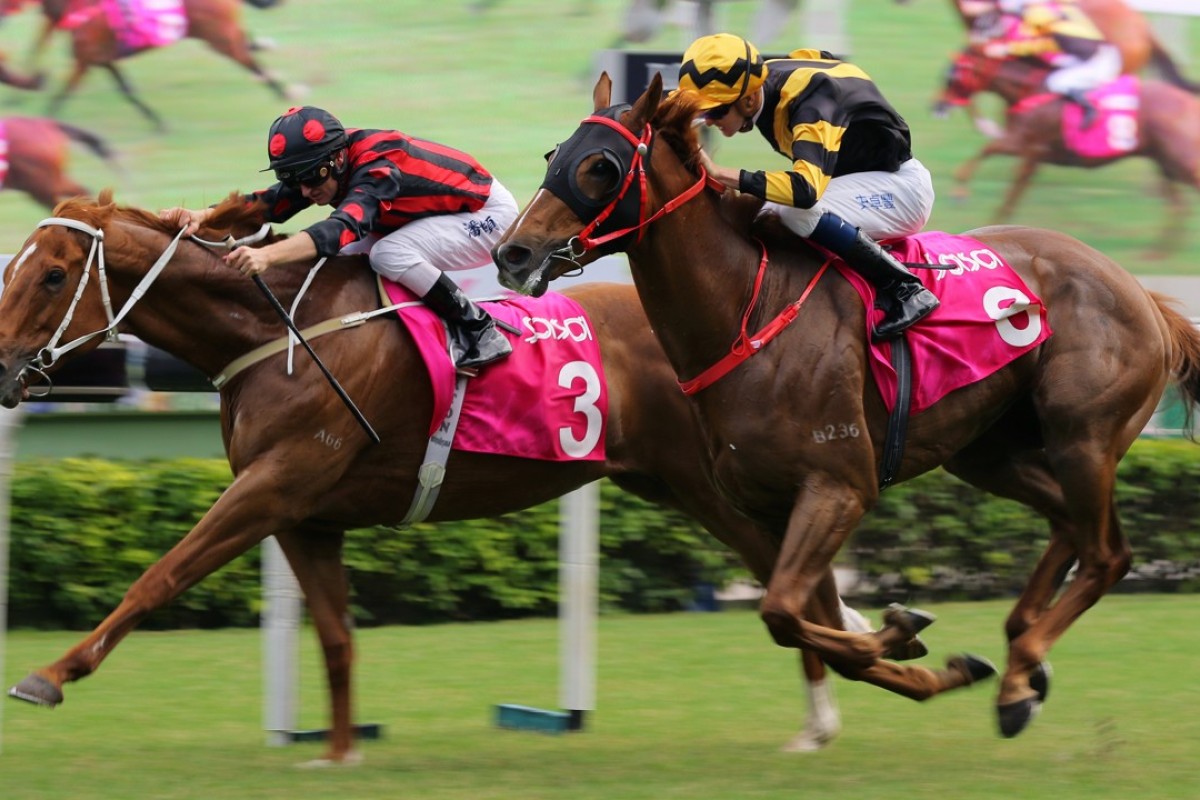 Time Warp turned back the clock to edge out his younger brother while Pakistan Star also got up to his old tricks in a Group Three Sa Sa Ladies' Purse that left more questions than answers.
Since winning the Hong Kong Gold Cup in February, Time Warp had failed to beat a runner home in his three subsequent starts, so this handicap was billed as head-to-head contest between the up-and-coming Glorious Forever and fan favourite Pakistan Star. It turned out to be anything but.
The Tony Cruz-trained Pakistan Star is the most popular horse in Hong Kong, mainly for his incredible finishing burst but partly for his quirks, and it was the latter on show as he passed the 1,600m mark.
In his first start over the Sha Tin 1,800m circuit since the infamous "Pakistan Stop" race in June last year, the enigmatic galloper almost did the same thing again, dropping back quickly before Karis Teetan got him going again. His race was over at that point, eventually finishing at the tail.
Big brother is watching you - and beating you! Time Warp responds to a perfect front-running ride from @zpurton and roars back to his best to hold younger sibling Glorious Forever in a dramatic Sa Sa Ladies' Purse. #HKracing pic.twitter.com/miKyl4SKoS

— HKJC Racing (@HKJC_Racing) November 4, 2018
In the meantime, the battle between the siblings was underway and again it did not go as expected with older brother Time Warp pinging from the start to take the lead (and find the rail) from barrier nine, while Glorious Forever was slow away from gate seven and forced to sit outside him.
They did not go mad in front but Chad Schofield thought he had enough in the tank for the $1.6 favourite to overhaul his $14 counterpart, but it wasn't the case as the older brother prevailed by a neck.
Did you hear about Pakistan Star? He stopped because...
A different Time Warp turned up on Sunday – and not only did it surprise punters, but also the jockeys involved.
"Before the race I thought Glorious Forever would have the edge with the weight advantage and unfortunately for him he was a little bit slow to step from the gate and that gave my horse the opportunity to take up the lead," jockey Zac Purton said.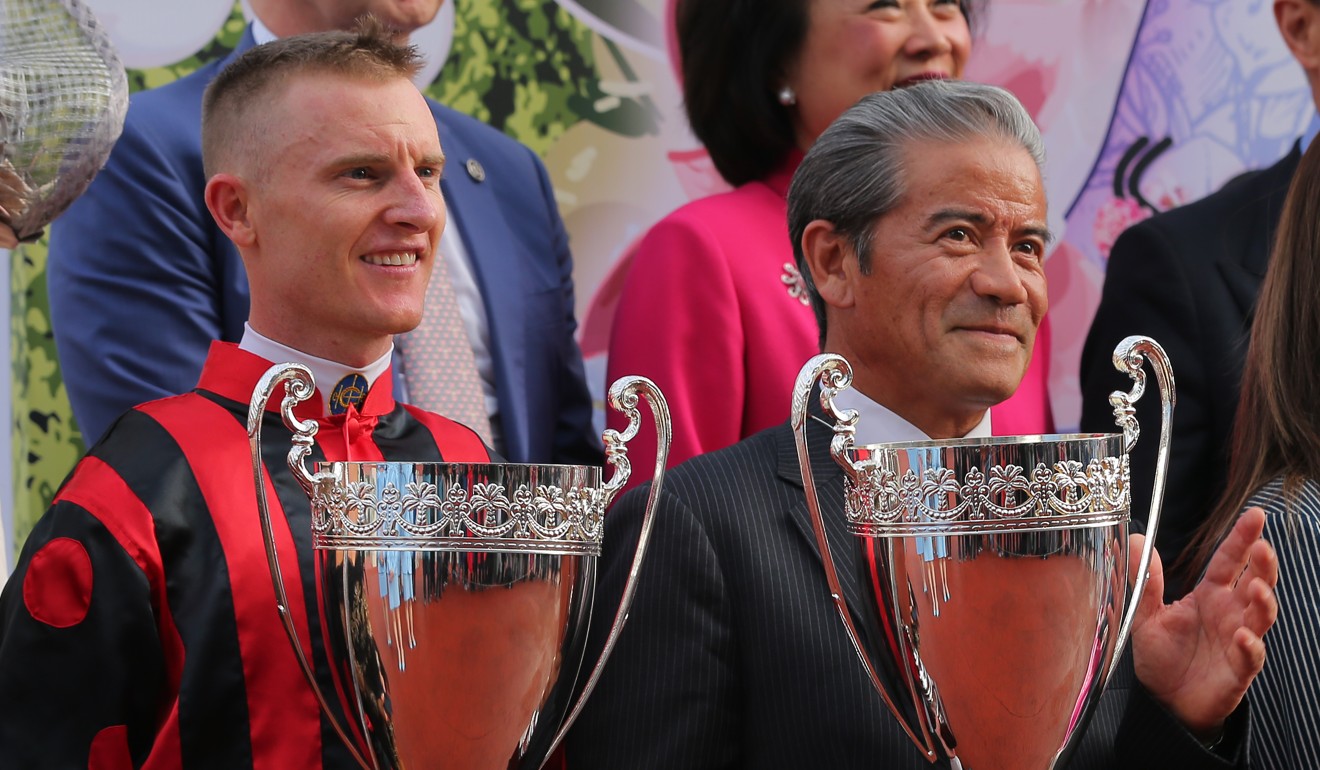 "My horse still had to carry the weight and do the job. Even though I was leading I still thought it would be difficult to fend off his challenge in the straight but my horse showed that he is getting back to his best."
Some were left wondering if Schofield needed to put more pressure on – "perhaps" was the response – but given Time Warp's previous form, the 17-pound weight pull and the possibility of setting it up for swoopers, there were mitigating factors.
Pakistan Star the biggest winner from brotherly stoush: Karis Teetan
"Obviously Time Warp really turned his form right around," Schofield said. "We controlled the race up in front, I travelled very, very well – he travelled like he'd give me a length and have the better of Time Warp but Time Warp just kept kicking. I got close on the line, but I just couldn't pull any ground off him."
Purton is the regular rider for both Time Warp and Glorious Forever, so this was D-Day, but the result made the decision on who to partner in the Jockey Club Cup easy.
"I will ride Time Warp. There was 17 pounds between them today and they finished together on the line," he said.
"Prior to today [I did not think Time Warp could defend his Hong Kong Cup crown], but his effort gives me some confidence that he's getting back to where he needs to be."
Jimmy Ting sitting pretty at top of trainers' championship – 'I'm surprised, too'
Would things have been different if Glorious Forever was able to lead and bowl along in front as has been his customary style? Purton and trainer Frankie Lor Fu-chuen both think so.
"It was unfortunate that [Glorious Forever] was slow out of the gate, that was the difference I thought," Purton said, a statement echoed by Lor.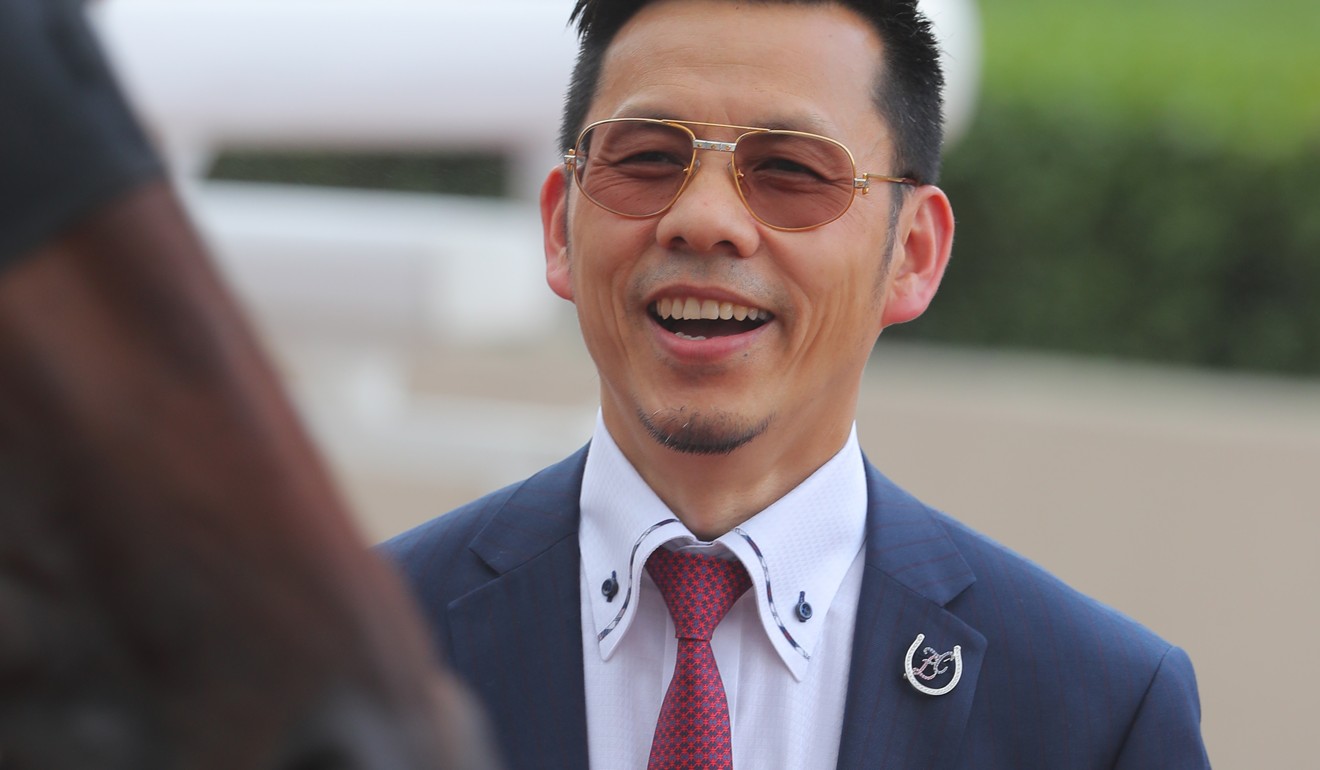 From a Pakistan Star perspective, connections believe it is a complete forgive job, but they will not be going back for another 1,800m race at Sha Tin any time soon.
"He thought about it, of course he's got some memories because he has done that from the 1,800m before but to be honest he did not stop fully, he slowed down but after that he went on, it's that section there," Teetan said.
"It is better to stay away from those 1,800m races and keep him over the 2,000m."
Cruz got the best and the worst of the race but he was thrilled with Time Warp's return to form and even threw out the possibility of some overseas assignments later in the season.
"He has to have his own way – he likes to lead and that's when you get the best results with him," Cruz said. "When he can't lead, he's not comfortable and he can't find his second wind.
"We will go back to the same programme as last year – there's no other programme to go to – then I'll probably do some entries for elsewhere. Dubai and Japan could be nice places to go."
It is hard to know what to take out of the Ladies' Purse from a Longines Hong Kong International Races perspective.
Is the real Time Warp back? Does Glorious Forever have to wait another year before he gets his turn? Can Pakistan Star be trusted?
There are lots of questions still to be answered.