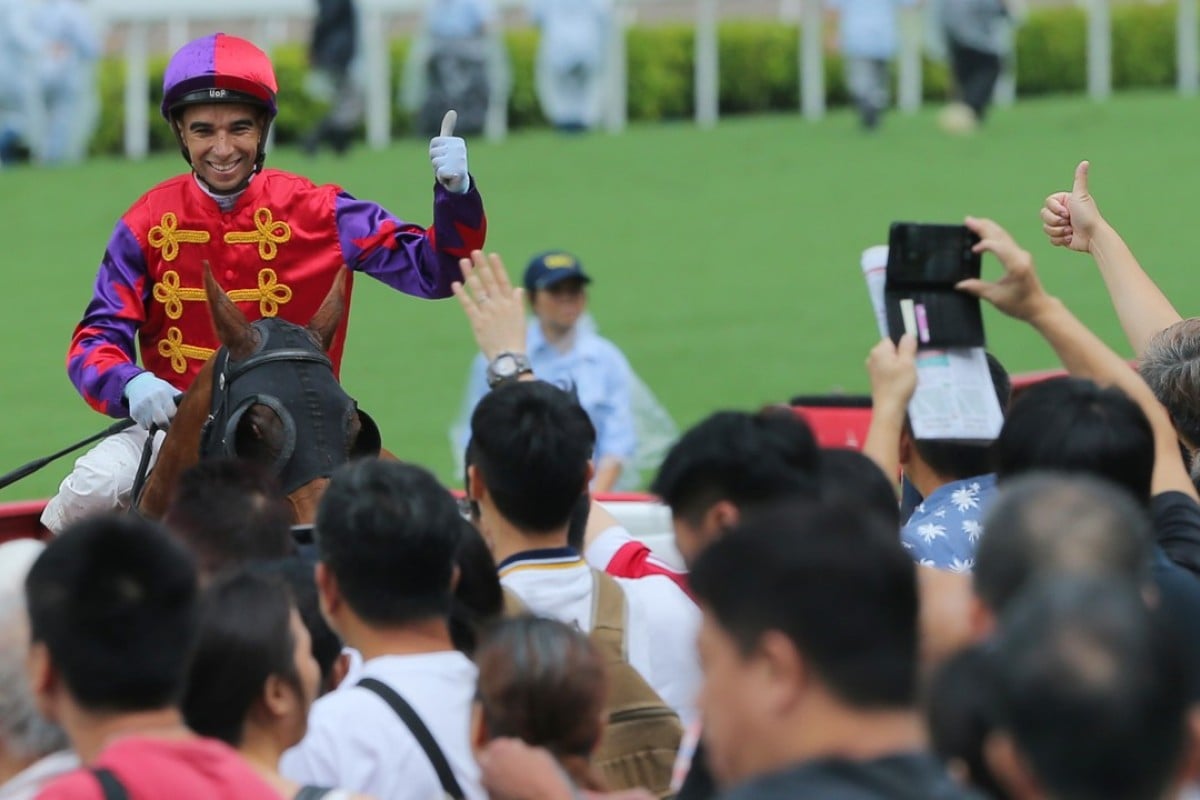 Joao Moreira will make a stunning full-time return to Hong Kong next month after the Jockey Club gave him the green light to rejoin the ranks as John Size's stable rider.
The licensing committee confirmed the new arrangement on Saturday morning, which will see the Magic Man back in action from December 9 and continue through until June 9.
While the six-month period which Size applied for was granted – it is expected Moreira will be able to secure a full Jockey Club licence after that to complete his return.
"What he said to the club is he wishes to ride here for the long term," Jockey Club executive director of racing Andrew Harding said.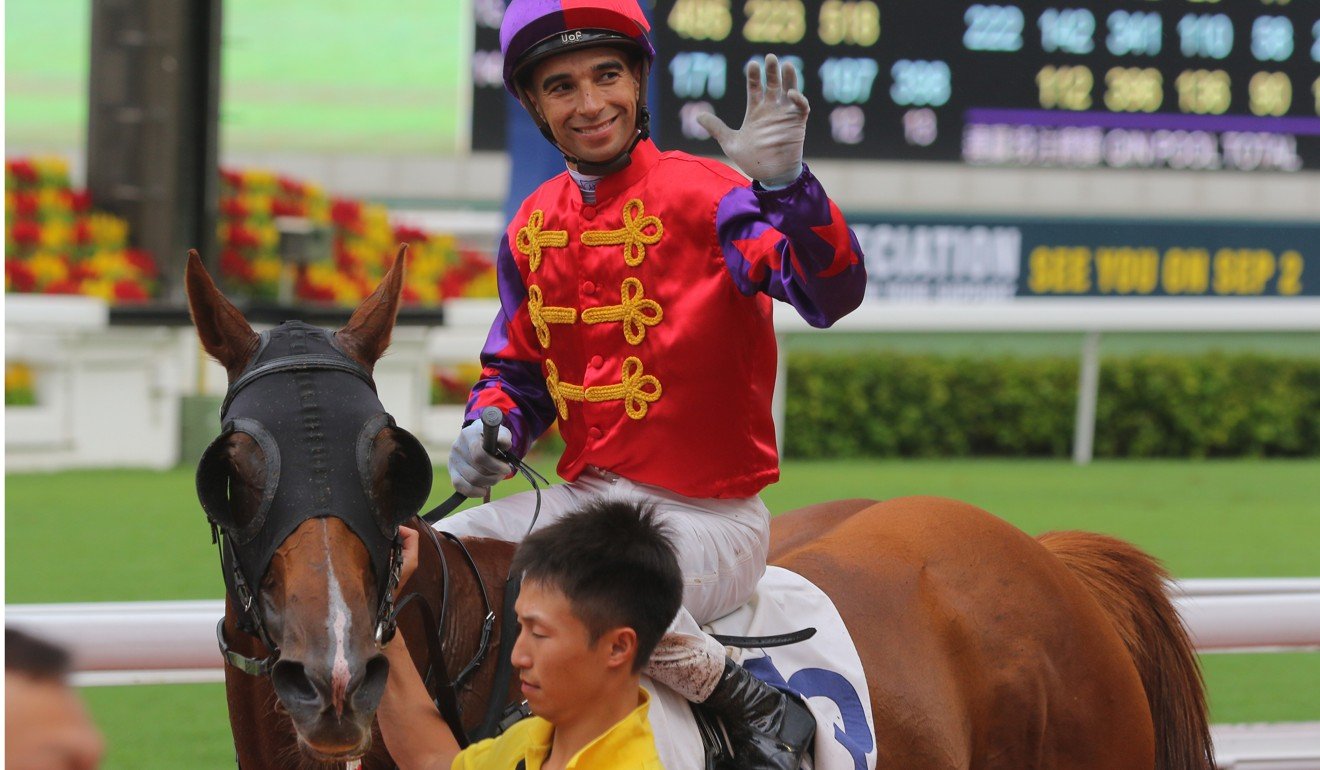 "It's been an interesting season so far and it will be interesting to see Joao's reintegration in the months ahead."
Moreira, who has ridden 717 winners in Hong Kong, is one of the best jockeys in the world and his return completes a remarkable turnaround since he made the decision in June to spurn the Jockey Club and chase opportunities in Japan.
The move back has been over a month in the making, the wheels put into motion once Moreira was unable to secure a Japan Racing Association licence after failing the written exam.
Joao Moreira fails to secure Japan Racing Association licence, door ajar for Hong Kong return?
The Brazilian shocked Jockey Club officials – and racing fans worldwide – when he suddenly announced he was leaving Hong Kong after five seasons and three championships to try his luck in the Land of the Rising Sun.
The decision to jump ship caught the Jockey Club off guard and when there was talk about Moreira returning, chief executive Winfried Engelbrecht-Bresges made it clear that Hong Kong "is not a place you can walk in and out of".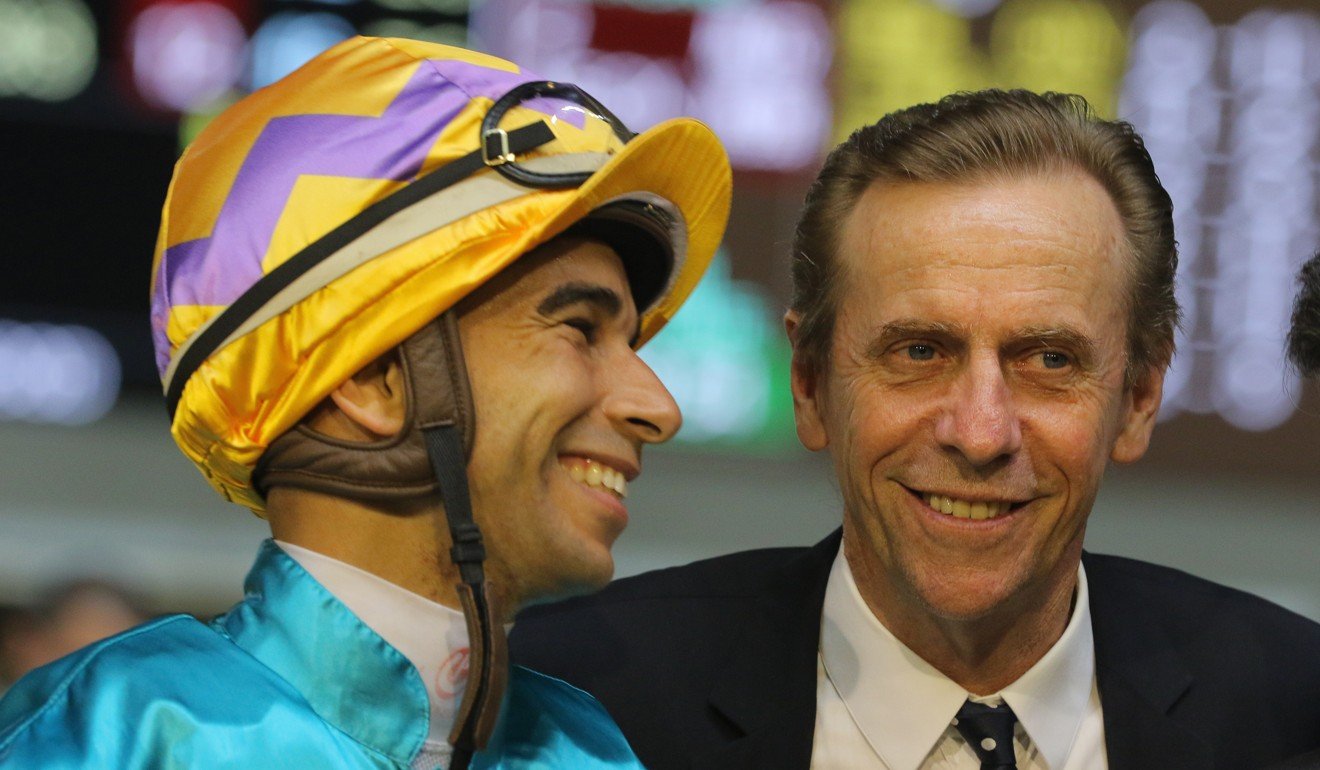 But Size's decision to bring Moreira back to the fold by applying for a stable-retained licence ensured the Jockey Club would not lose any face after feeling disrespected over the manner in which he departed, paving an avenue for his return.
Jockey Club chief Winfried Engelbrecht-Bresges lays down the law: Joao Moreira can only return to Hong Kong on our terms
Moreira will ride at Sha Tin on Sunday where he will partner Hot King Prawn in the Group Two BOCHK Wealth Management Jockey Club Sprint before returning for next month's Longines Hong Kong International Races when his new licensing arrangements will kick into gear.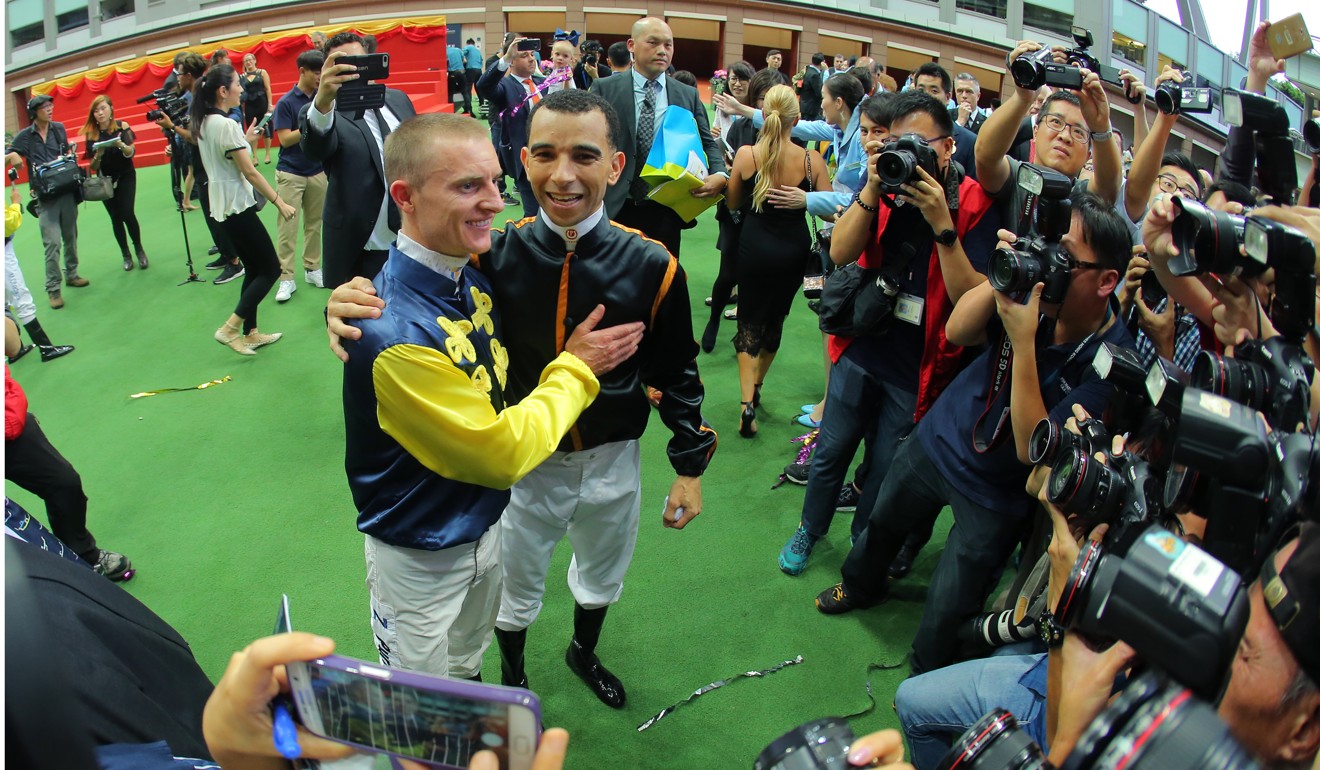 Under Jockey Club rules, Size needed to get at least 85 per cent of his owners to agree to support Moreira as a retained rider, and those owners need to contribute at least HK$1,000 per month for each horse they own in the stable.
The Magic Man now needs to ride at least 75 per cent of those supporting owners' runners otherwise the retainer breaks down, but that shouldn't be an issue given his ability to ride light.
Joao Moreira poised to make stunning return to Hong Kong
It also means that if Size has a runner in a race, Moreira cannot ride for an outside stable unless the trainer uses an apprentice or a freelance rider with a claim.
So given the restrictions, it is unlikely Moreira and his rival Zac Purton will fight out another epic battle for the championship, which went down to the final day of last season with the Australian prevailing by two wins.
But Moreira's return is a boon for the industry, strengthening the depth to the jockeys' room and it will spark plenty of interest from fans who want to see how the dynamic works.