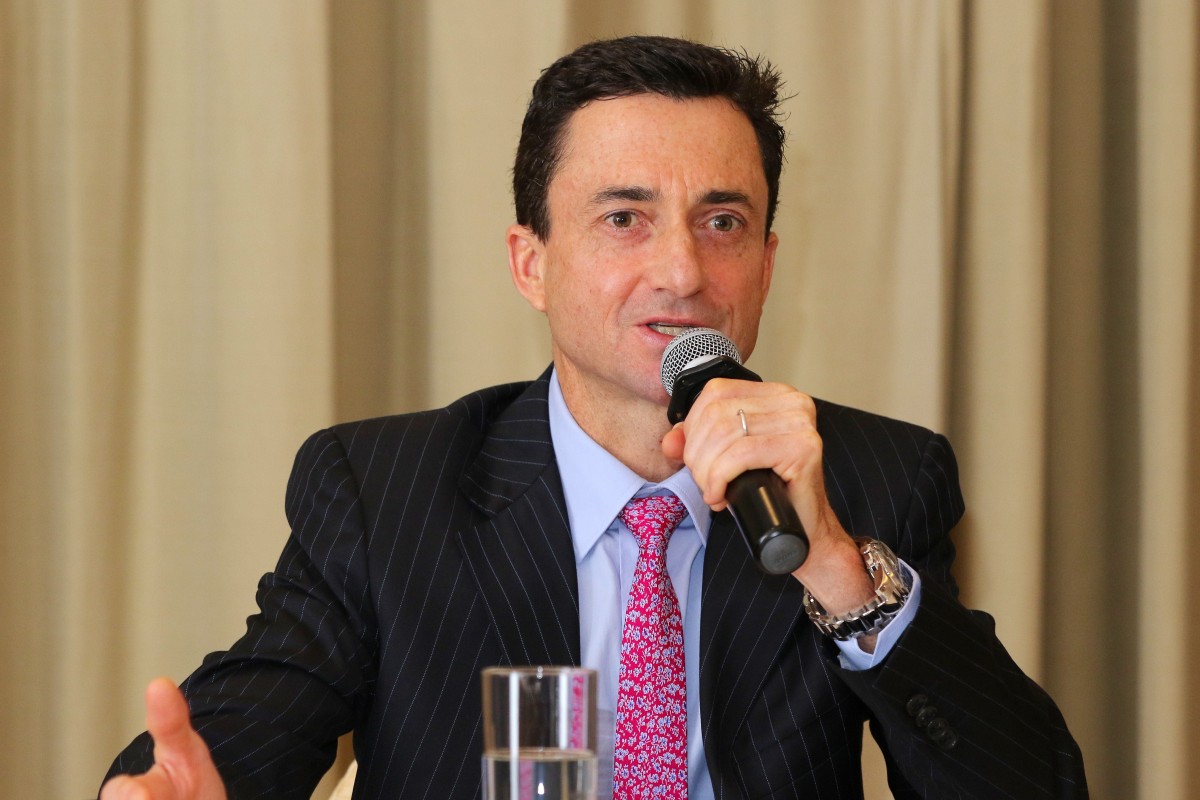 Addressing your thoughts, questions and statements about Hong Kong racing. Have something to say? Send a tweet to @SCMPRacingPost.
Douglas Whyte will retire to become a trainer, congratulations and good luck – @Faydherberider
On the face of it, this is a terrific decision for all involved – the Jockey Club gets a big-name expatriate trainer and the Durban Demon secures his future in his adopted home doing what he loves.
He ticks all the boxes – he is an astute horseman, a hard worker, he understands the strengths and limitations of the Hong Kong environment and his phone is full of contacts for potential owners. He is determined and knows how to play the game as well as anyone.
Douglas Whyte retires, becomes Hong Kong's newest trainer
After everything he has achieved in the saddle, Whyte has all the makings a championship-winning trainer.
"I believe I'm ready for it, it's a challenge that I am very keen to get hold of," he said. "I'm an achiever so any challenge that is thrown my way, I will find a way to deal with it."
After the failure of the Michael Freedman experiment and a need to bolster the expat ranks, this is the safest decision the Jockey Club could make.
Funnily enough, it was Freedman's departure that prompted Whyte to throw in an application.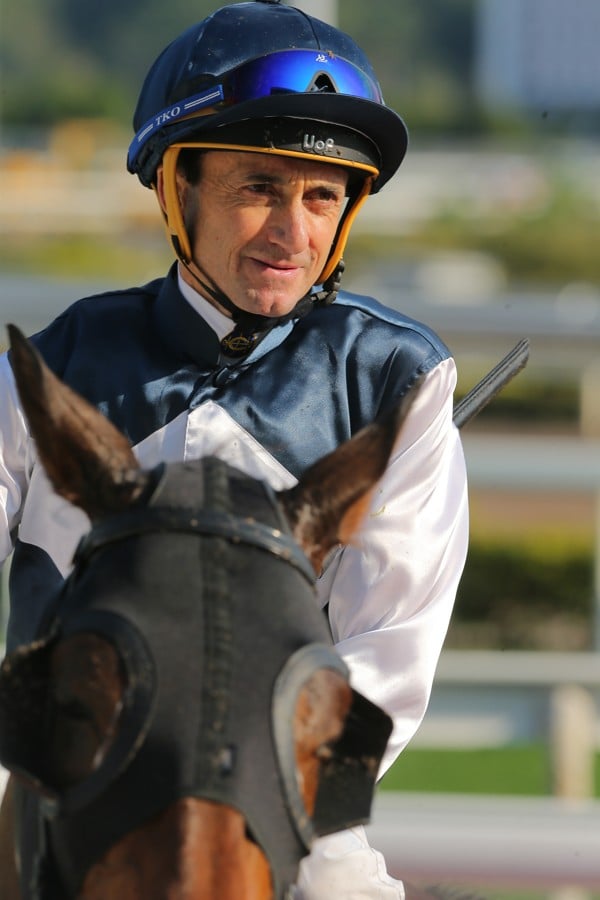 "When he left I thought it was a good time to put it in and also thinking there are going to be a few trainers possibly retiring in a year or two," he said.
"I thought it was beneficial for me, for everybody, especially the licensing committee, to know that I was serious about wanting to change from a jockey to a trainer."
It is hard to lure established trainers away from their home base – particularly Europeans with the backing of major owners – and there was a focus on finding someone with strong Hong Kong connections.
The Jockey Club was not interested in making another risky appointment that could come back to bite it.
Trainer Michael Freedman quits Hong Kong racing
Even though it all came together very quickly – Whyte only found out at 6pm on Monday night he would be making the switch – the timing is right.
The 13-time champion gets the chance to bid farewell to his legions of fans (he has five meetings remaining) before a quick-fire study tour around some of the world's leading stables for a crash-course on how to manage his own team.
He has time to secure owners, scour the globe for some horses and put his systems into place so he can hit the ground running.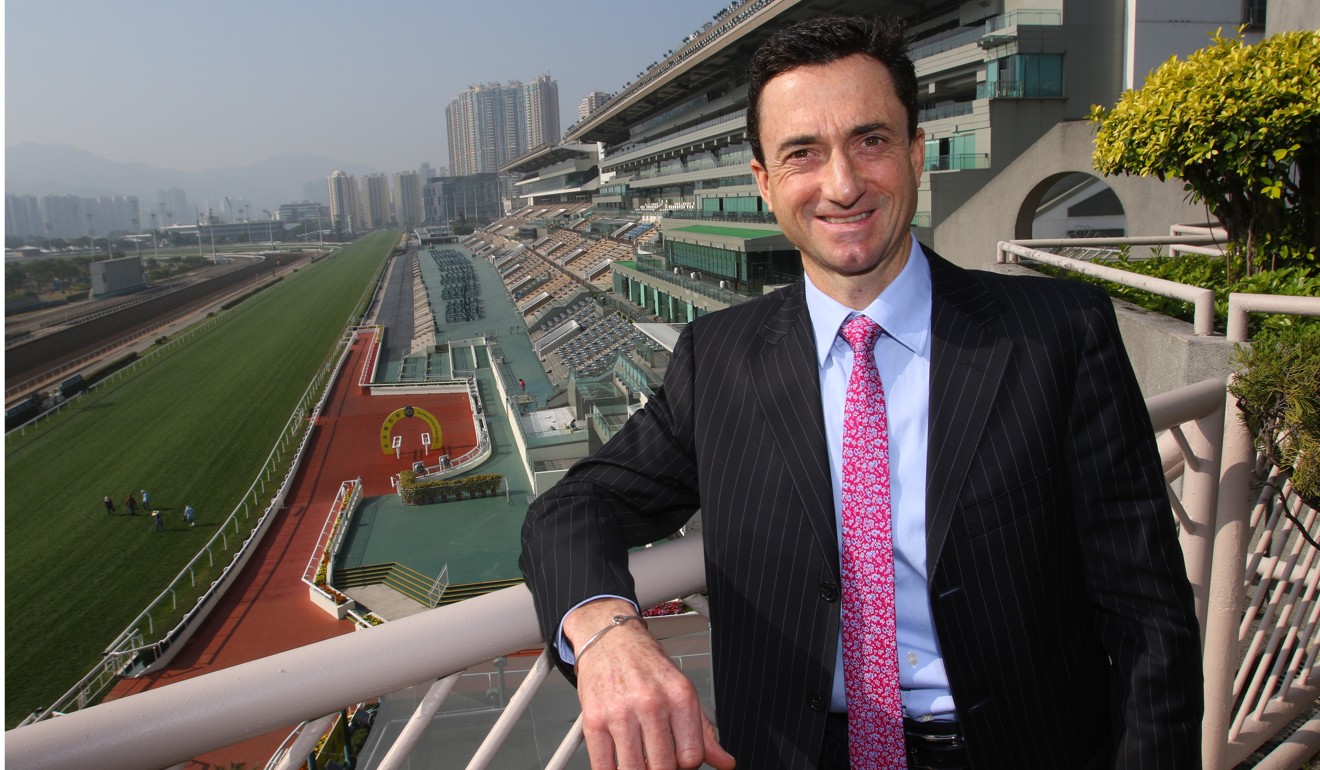 At 47, Whyte is still able to compete at the top level as a rider (he has 22 winners this season), but it is fair to say his best days were behind him and he was starting to think about the next phase of his life – which brings us to an interesting sliding doors moment.
Last year, Whyte was given the opportunity to become John Moore's assistant trainer, probably based in Conghua, with a view to spending two seasons in the role before stepping into the top job when Moore is forced into retirement at the end of the 2019-20 season.
Ultimately, he opted against it and that decision has paid off in spades.
Jockey Club chief Winfried Engelbrecht-Bresges rules out mid-season replacement for Michael Freedman
"There were discussions but I hadn't put in [an application]," Whyte said. "I just decided that it wasn't the right time.
"The intention was to start getting into the management side of things and learning the routine of things.
"The more I thought about it, I wasn't ready to quit riding, I'm still too competitive and I thought I could still learn while riding and I wasn't prepared to put myself into that area just yet.
"I'm glad I made the right decision because this has come along and it's a fantastic opportunity."
Whyte is just the second person afforded the privilege of going straight from the jockeys' room to the trainers' tower, following in the footsteps of Tony Cruz.
That's a high bar to live up to, but the Jockey Club is absolutely right to put its faith in the most decorated rider in Hong Kong racing history.
Whyte will ensure this next venture is a success.