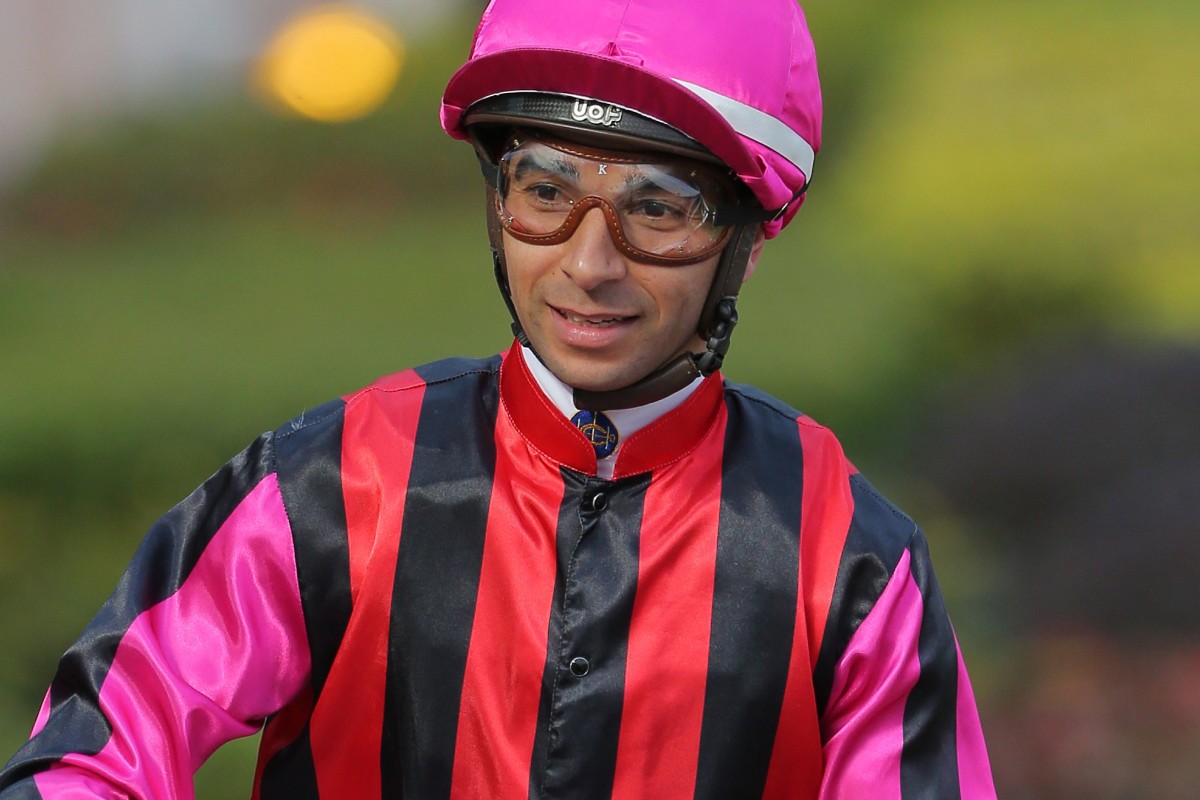 Addressing your thoughts, questions and statements about Hong Kong racing. Have something to say? Send a tweet to @SCMPRacingPost.
Wow. Joao Moreira suspended again – @aussiereds72
The Brazilian was hit with his third ban from the past four meetings on Wednesday at Happy Valley, sidelined for another two days after causing interference aboard Nicconi Express.
Moreira will complete his duties on Sunday, have two meetings off, two meetings on, two meetings off, two meetings on (including his Derby booking for Waikuku) and then another two meetings off.
There are a few things to unpack here – firstly, that has to be some sort of record.
Only one jockey has more suspensions this whole season – Vincent Ho Chak-yiu (four) – while Grant van Niekerk, Dylan Mo Hin-tung and Matthew Poon Ming-fai all have three each. To match those totals in the space of four meetings means something probably needs to be addressed (he pleaded guilty to all of them).
Secondly, it just about puts to bed any possibility of Moreira challenging Zac Purton for the championship.
What to expect for the second half of the Hong Kong racing season
As it stands now, last year's champion is 28 winners ahead and it looks like a tough task for John Size's retained rider to catch him.
Moreira's licence expires on June 9, which means he misses the last nine meetings of the season on top of the six he is outed for, so he has just 28 left compared to Purton's 43. Assuming good health for both of them (hopefully), that is too big a mountain to climb.
Finally, the second date of that last suspension has exposed somewhat of a loophole.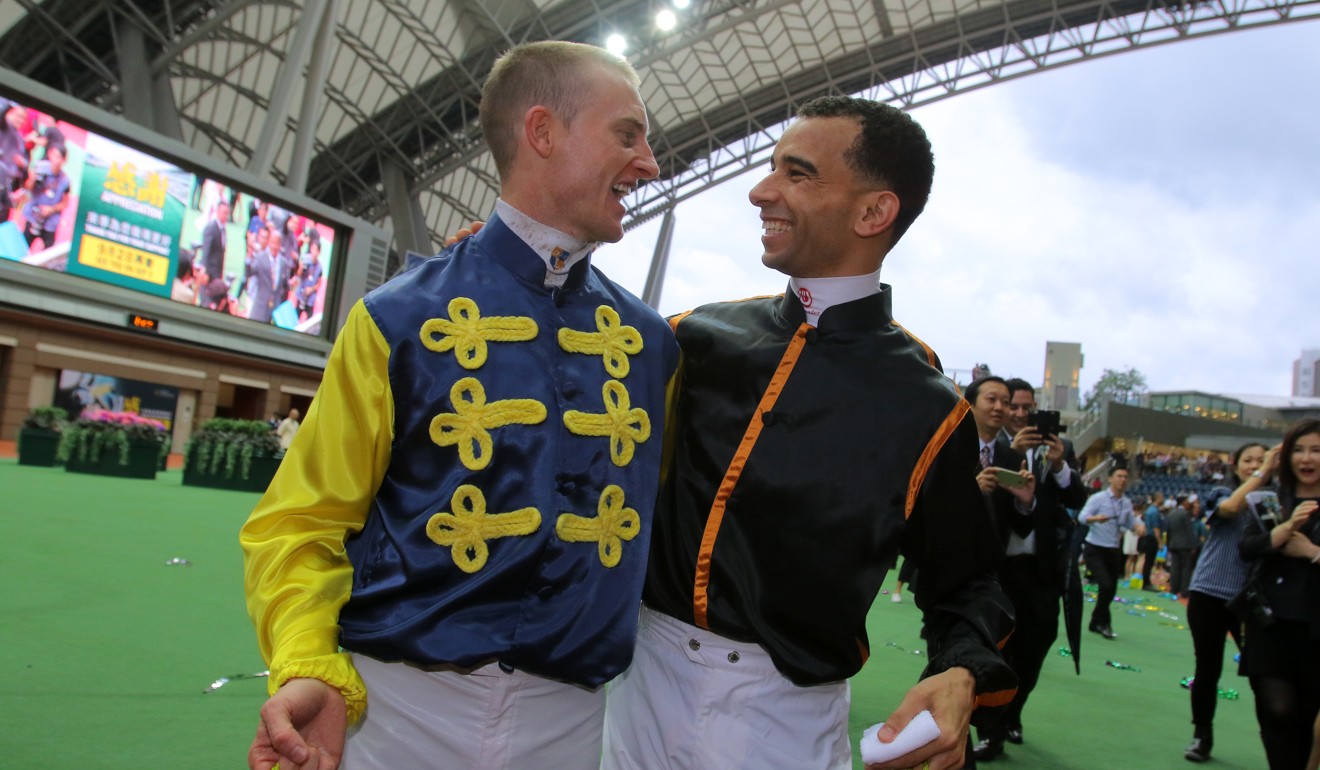 One of the meetings he misses is the "exhibition" event at Conghua on Saturday, March 23 – a five-race card at the Jockey Club's new facility in mainland China.
Chief steward Kim Kelly confirmed Moreira was well within his rights to ask to include that date in his ban as it "is the same as every other race meeting on the calendar, apart from the wagering aspect".
Some have suggested it is almost a blessing to miss that meeting – save yourself the eight-plus hours in transit, only miss five races (compared to the usual eight or 10) and be fresh for Sha Tin on the Sunday. It's half a suspension compared to a usual weekend race day.
Hong Kong Jockey Club confirms date for historic mainland China race meeting at Conghua Racecourse
In any case, given the meeting counts towards championships and all the rest, the stewards are compelled to treat it like any other, so on the face of it, it makes sense.
But the advantages of missing the Conghua trip compared to any other day means every other jockey who receives a suspension in the coming month would be mad not to try and include it in their penalty as well.
Cheer on Massive Power with a rating of five and at 120-1 – @HappyHVFans
For a few fleeting moments, it looked like Hong Kong's worst horse was going to win on Wednesday night.
Massive Power, who boasts the lowest rating of any active racehorse, kicked clear at the top of the straight in the Class Five Yuk Sau Handicap (1,650m), giving hope to those punters who backed him at $142.
Unfortunately, Peter Ho Leung's seven-year-old just paddled late and was grabbed by Showing Character and Golden Cannon, but still held onto third, returning $24 for the place.
Trainer Peter Ho Leung admitted Massive Power, whose one career win came on May 3, 2017, is a frustrating horse so they rolled the dice with him.
"He's not a five-rater but he's not right mentally. He's not trying his best," Ho said. "His best runs have come at Happy Valley, there wasn't a lot of pace in the race and we almost got it."
Richard Gibson's Wishful Thinker puts his hoof up for Dubai with stunning Happy Valley victory
The handicapper doubled Massive Power's rating to 10 on Thursday, but he remains Hong Kong's lowest-rated horse.
He wasn't the only surprise packet to come from the Ho stable on Wednesday night with Magnificent securing the mantle as the longest-priced winner of the season.
Punters who packed him to win collected HK$949.50 for a HK$10 investment, but it would have been double that (188-1) if he didn't dead-heat with Encouraging.
Magnificent struggled in his first three Hong Kong starts, but a change in tactics (going forward), a step up in trip and a switch to the Valley made the difference.
"He ran third in the Britannia Stakes at Royal Ascot – everyone said he was a nice horse but he just wasn't ready yet," Ho said. "This was the first time I told the owner that I thought we had a chance."
And a quick doff of the cap to Jockey Club commentator Paul Lally who had the guts to tip Magnificent on the coverage – well played.