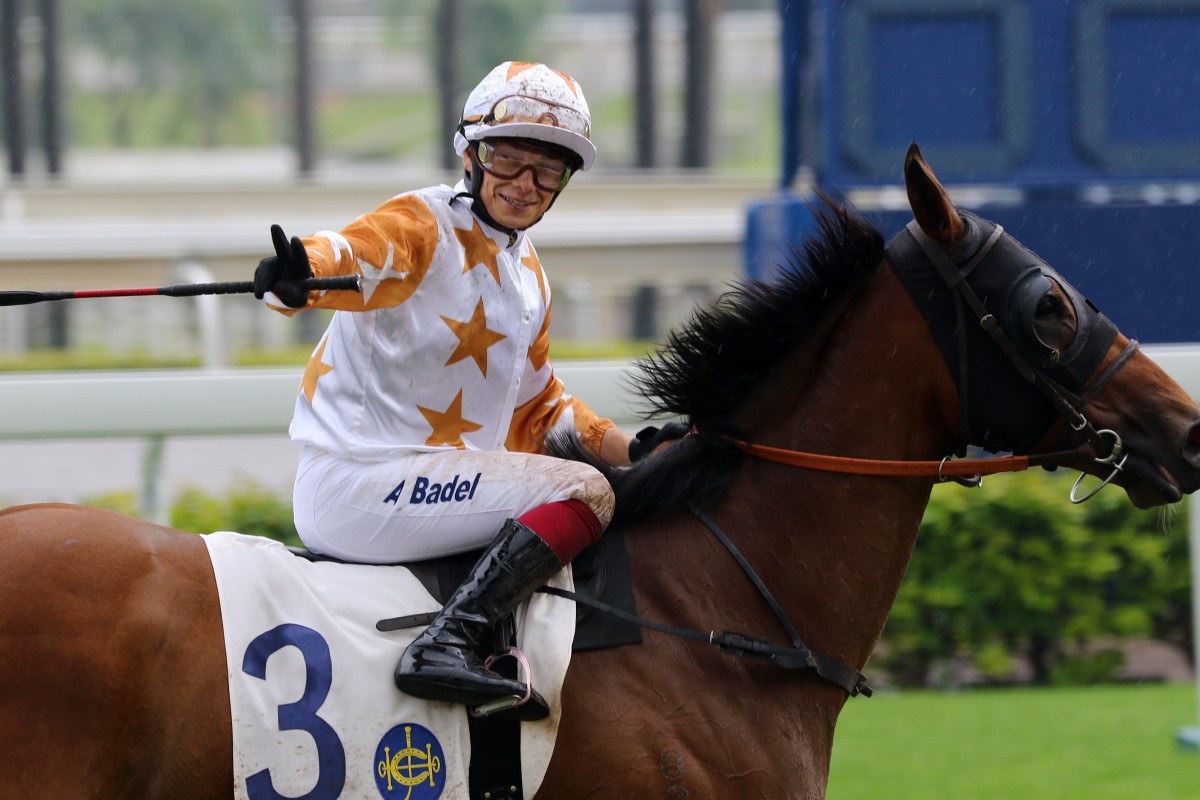 French jockey Alexis Badel has crammed plenty into the final weeks of his stay in Hong Kong and the 28-year-old hopes the party is not finished just yet as he heads into the final meeting of his contract at Sha Tin on Sunday.
He's had a winner at the past two meetings, taking his tally for this stint to 10, and has also been busy away from the track as he prepares to say goodbye to the city where he has spent the last three winters.
"I've been out quite a lot because I wanted to spend time with all of my friends from Hong Kong. I have many friends in Hong Kong now and I've tried to see them as much as I could, so I've really enjoyed my last weeks in Hong Kong," he said.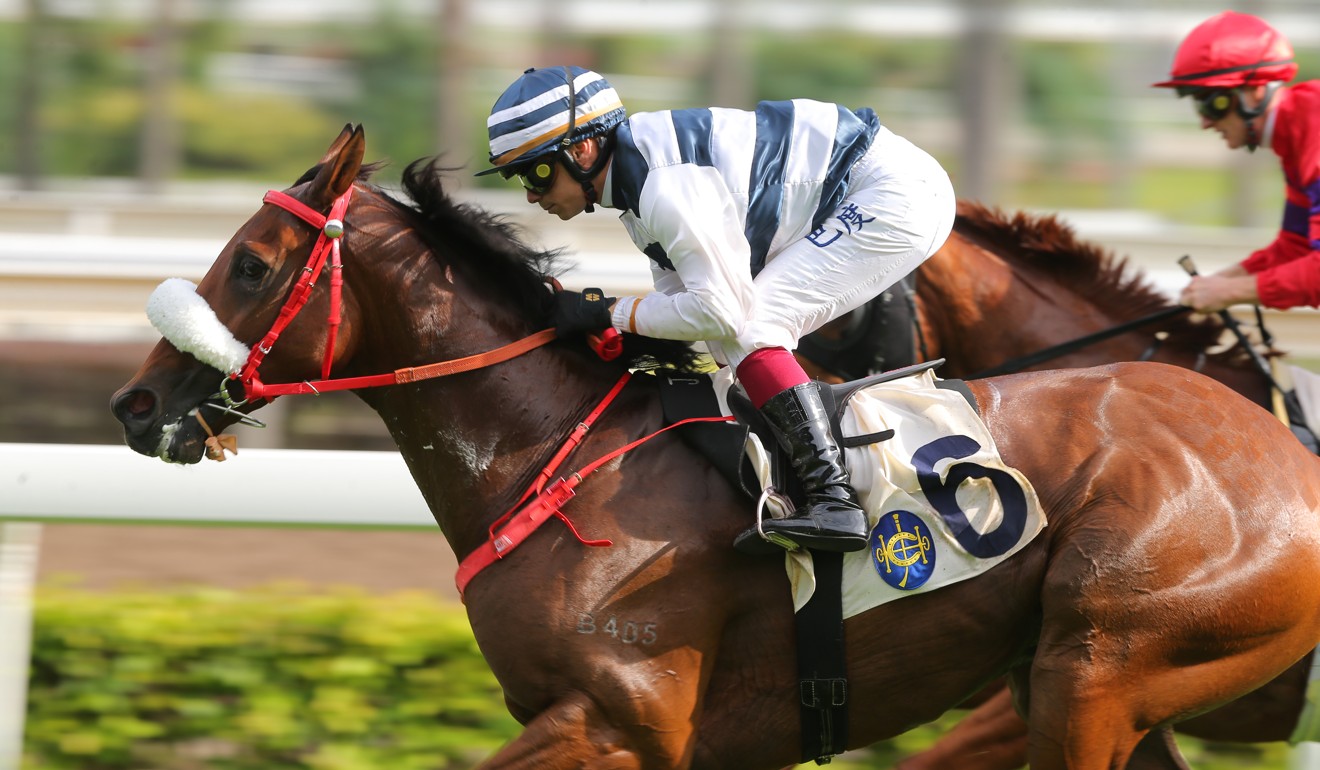 "I've done a bit of shopping, of course, and I like to walk the city, I'm very simple. I like the good food and we have been to the temple many times because I have started to be a bit superstitious."
Alexis Badel is Simply Brilliant in January Cup victory, but his fall after the line simply scary
On the track, Badel teams up with two horses who are already among the highlights of his stay – Simply Brilliant in the Group One Citi Hong Kong Gold Cup (2,000m) and Harmony Victory in the second leg of the four-year-old series, the Classic Cup (1,800m).
Badel was in the saddle in November when Harmony Victory notched his only Hong Kong victory, adding another chapter to his relationship with trainer Danny Shum Chap-shing.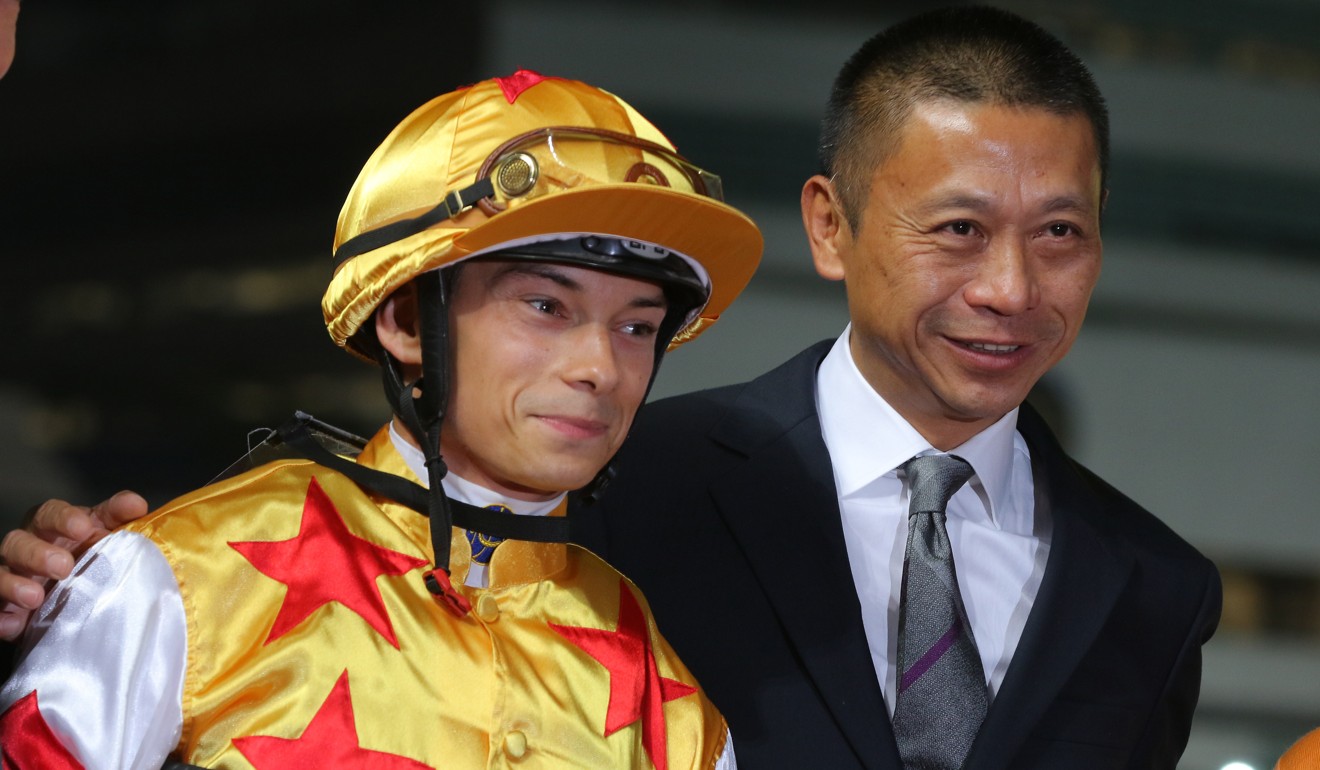 "It is always very good to win for Danny because I like him a lot," Badel said. "He gave me my first winner in Hong Kong [on Supreme Profit in 2016] so I've always liked to win for him. To win with Harmony Victory was a fantastic feeling."
Tony Cruz shrugs off blackout ahead of Gold Cup tilt – 'it's all stress, work and not enough sleep'
Badel hopes a bit of luck could see him winning on Harmony Victory again on Sunday after the gelding ran on strongly in the Classic Mile despite getting tangled up in the carnage created by eventual winner Furore.
"He's got a lot of talent," he said. "I hope I will have a decent pace to catch the leaders and I hope for a clear straight.
"Last time was a big mess, we went slow and there was big trouble in the straight. I wasn't lucky but he still showed something very strong, so I'm confident."
Frankie Lor declares Dark Dream the pick of his Classic Cup runners
Badel has been through the highs and lows with Simply Brilliant, winning on him twice but also breaking his wrist after falling from the five-year-old after the post in the pair's Group Three January Cup victory, the jockey's biggest Hong Kong success.
The horse has impressed Badel since, winning well in a strong trial, and he gives him a chance against the likes of proven Group One performers Exultant, Glorious Forever and Time Warp.
"I think the horse is in fantastic shape and in trackwork and his trial he was flying, so I hope he can repeat that good run of last time," he said. "It's another step but I like this horse."
Big-race specialist Alexis Badel hunting more silverware on his way out
Whatever happens on Sunday, Badel will walk away content but, like any jockey worth their salt, ruing the few that got away.
"I have had 10 winners but it could have been much better because I got injured, which cost me a lot," he said.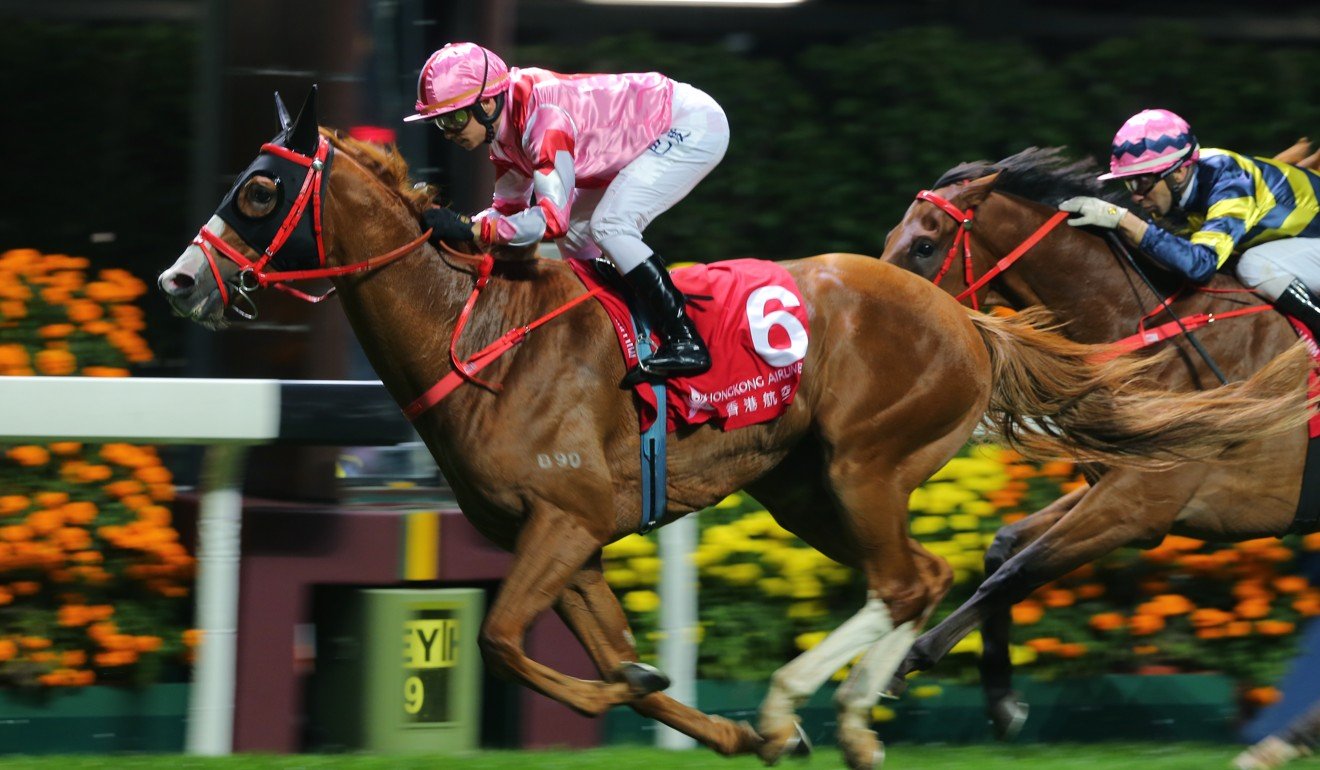 "I've also had a lot of second places [18] which could have been winners with a bit more luck and a good draw, but I'm happy because I have had a lot of support from very good trainers and very good owners, which is the main thing."
And with Harmony Victory on target for the BMW Hong Kong Derby on March 17, Badel could be back sooner rather than later.
"It's an option, but I'm just focused on this race and we will see what happens after this," he said. "We need the horse to show something and it's a long time between this race and the Derby, so anything can happen."