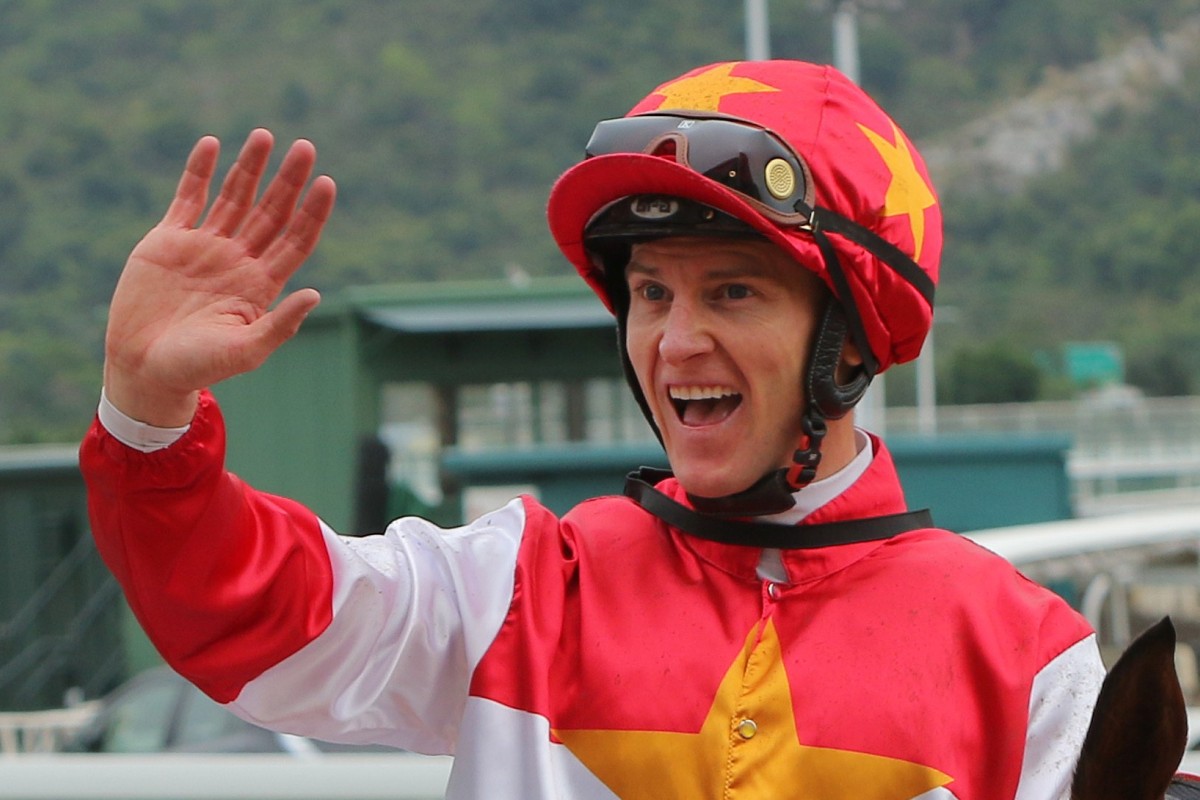 Addressing your thoughts, questions and statements about Hong Kong racing. Have something to say? Send a tweet to @SCMPRacingPost.
Half a dozen winners for Zac Purton at Sha Tin, what a performance and he was a bit stiff in the last race – @mgnuss20
Let's state the bleeding obvious – Purton is in the form of his life.
His haul of six winners at Sha Tin on Sunday was a career-best – he'd had five winners in a day on a handful of occasions but this set a new benchmark.
Any thoughts about Joao Moreira challenging Purton for the championship (assuming good health for both of them) have been quickly dashed as the Brazilian racked up three suspensions (only one of which has been served) while the Australian has extended his lead to a whopping 37 winners in his rival's absence.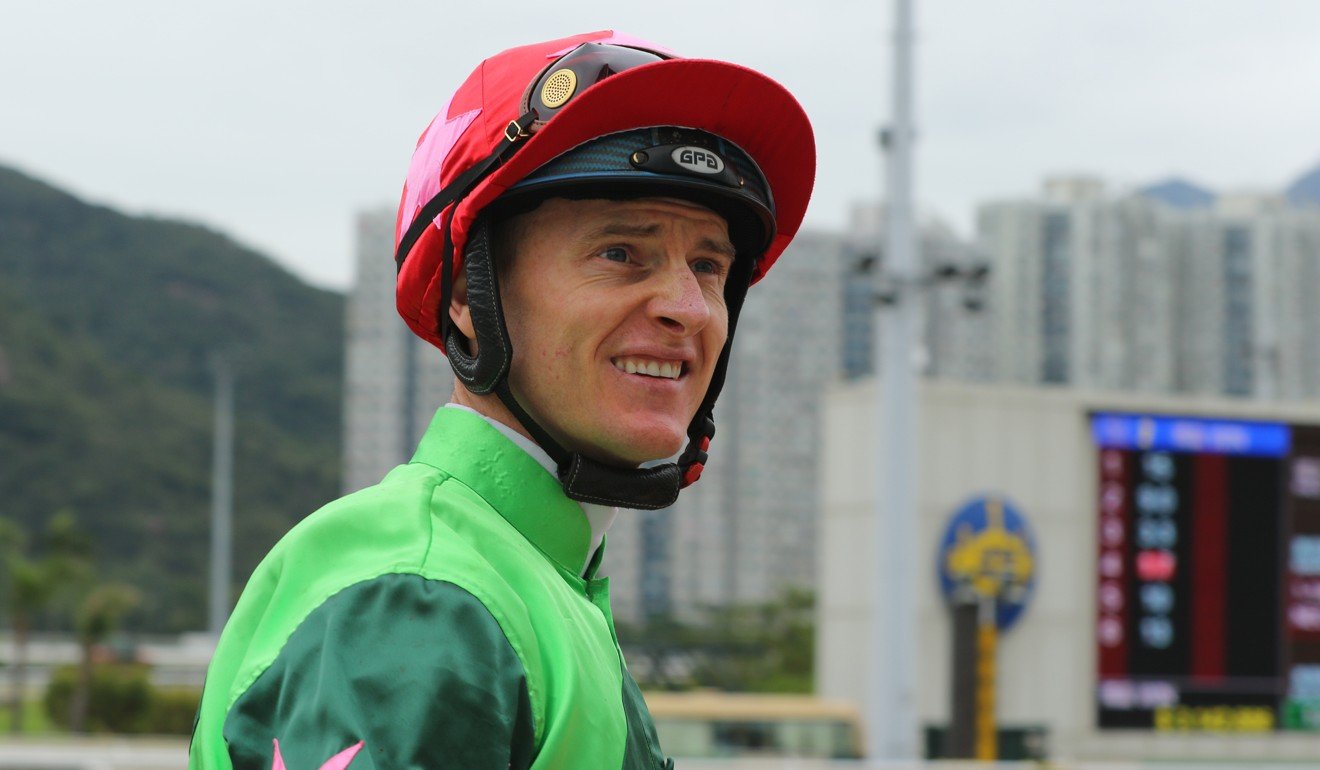 Purton's form is otherworldly considering he's plying his trade in one of the most competitive environments in the world. The numbers are ridiculous.
He has finished first or second in 19 of his past 22 rides. He has 14 winners from his last four meetings at a strike rate of 43.75 per cent.
For the season he has 78 winners and 63 seconds from 353 rides with his horses earning over HK$130 million in prize money – almost HK$60 million more than Karis Teetan, his nearest rival. Just about everything he touches turns to gold.
Zac Purton flexes his muscles with career-best six-timer at Sha Tin
But as is often the case for those highly competitive types at the top of their fields, the losses outweigh the joy of success.
Despite winning two Group Ones on the same day, Purton was genuinely disappointed Dark Dream didn't win the Classic Cup last week and he was filthy on new Irish jockey Martin Harley, who cost him a seventh victory on Sunday when Glorious Artist was interfered with on the turn.
An agonising near miss for @zpurton in his bid for a seven timer in the Sha Tin nightcap: Glorious Artist charges home having been carried very wide on the final bend but King Genki has just enough in reserve to hold on. #HKracing pic.twitter.com/DRsyhzdSRb

— HKJC Racing (@HKJC_Racing) February 24, 2019
Of course, no one should be crying any tears for the 36-year-old, he's doing just fine, but that's how many of these elite athletes are wired.
Now, to answer the question that has been asked many times over the past 24 hours – how much did Purton earn for his monster day?
Everyone is interested in someone else's money and Purton, like most, is fond of the fun coupons – his son's name is Cash.
Zac Purton and Frankie Lor put on a show at Sha Tin, continuing their superb feature-race form
In Hong Kong, jockeys are entitled to 10 per cent of the prize money for a winner and five per cent of the minor cheques, so it can be worked out.
From his nine rides on Sunday, Purton collected prize money from eight of them for a total of HK$433,150. That doesn't take into account the riding fees, any "lucky money" or gifts from a generous owner. Not bad for a day's work.
On Wednesday night at Happy Valley, Purton had three winners and three seconds, earning him HK$203,320.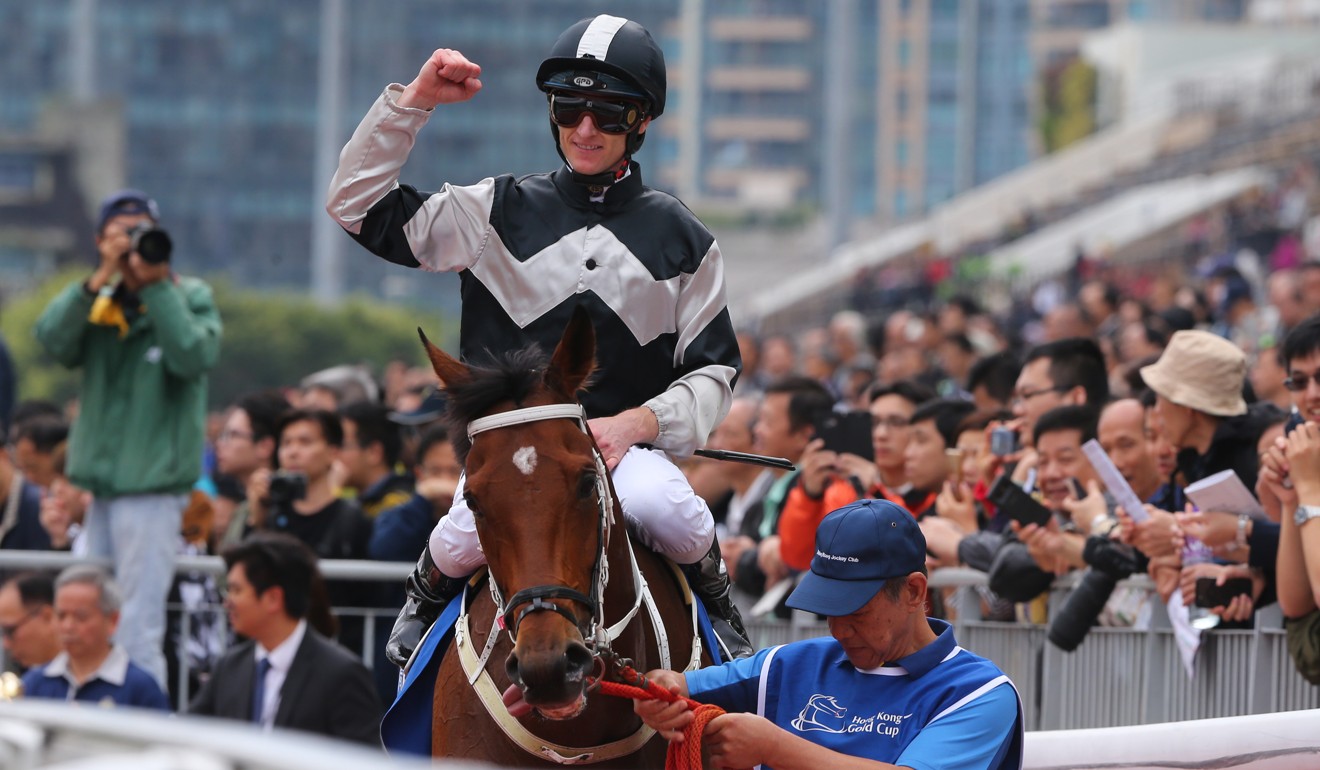 If we go back to the previous Sunday, it gets even more mind-boggling.
For that meeting, he had nine rides for two wins (both Group Ones with Beauty Generation and Exultant), four seconds and a third, coming home with a whopping HK$1,307,100. Let that sink in.
So across an eight-day period, Purton pocketed a cool HK$1,943,570 from prize money alone. It's also worth pointing out the maximum tax rate in Hong Kong is 15 per cent. You can do the maths.
Silvestre de Sousa earns as much in Hong Kong in seven weeks as he does in Britain in seven months
While those numbers are staggering, that's what you get for being the top dog and Purton deserves every penny – he works hard and successfully navigates all the associated challenges that come with being a jockey.
You have to put up with a fair bit in Hong Kong – there's always petty stuff, a lot of politics and everything is under a microscope – that's the nature of the industry and the fishbowl environment. But the rewards are certainly there and Purton is reaping them at the moment.