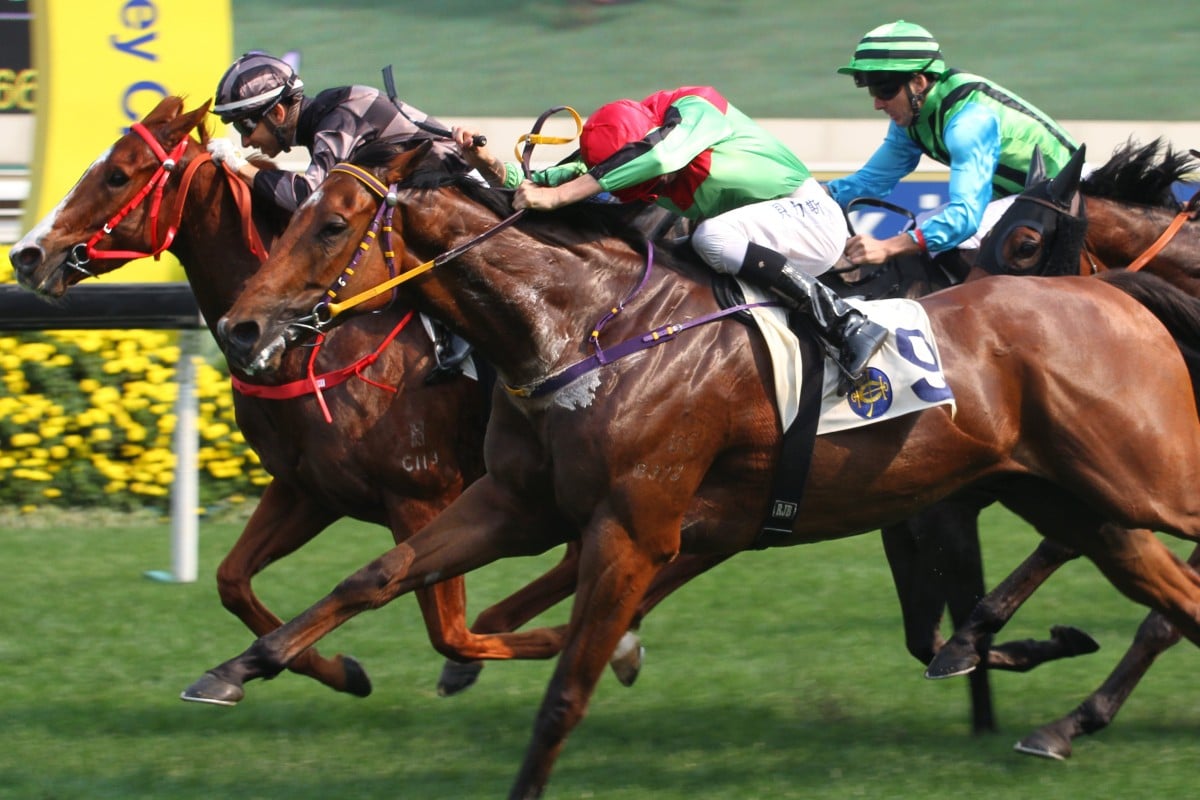 Addressing your thoughts, questions and statements about Hong Kong racing. Have something to say? Send a tweet to @SCMPRacingPost.
Who's that Martin Harley guy? He just gave a horrific ride on a horse who wanted to run. Somehow managed to make Silver Fig get third when it should have been an easy win – @ElBronconator
It was a tough day at the office for the two new expat jockeys on short-term contracts in Harley and Regan Bayliss.
As is generally the case, the criticism on social media – particularly of the Irishman in this circumstance – is unfair.
There's no doubt Silver Fig should have won, but you have to look at the process rather than the result (and not talk through your pocket).
From barrier four, Harley had him three-back on the rails and travelling well. His biggest mistake was not being more forceful and maintaining a position one-out.
But when he was searching for runs early in the straight, there was just nothing available and he was held up for about 100 metres. It happens.
At the end of the day, it is a horse race and luck always plays a factor – things just didn't go Harley's way. It was not a "horrific" ride.
Martin Harley, Alberto Sanna and Ben So show what they can do with limited opportunities
The problem is the 29-year-old doesn't get many opportunities on short-priced favourites and there is a possibility he might not get another one after the $2.1 hope went under. It is a brutal game.
It is a similar story for Bayliss, who partnered $3.2 chance Ezra (also for Tony Millard).
The three-year-old was slow away and the Australian ended up last on the fence – not where he wanted to be given the instructions were to try and begin as well as possible and ensure the horse had clear running in the straight.
In any case, Ezra got too far out of his ground and despite running on well for fifth down the outside, he was never a winning chance and he was questioned by stewards, who issued a warning.
Bayliss' day got worse when he was hit with a HK$7,000 fine for weighing in two pounds overweight on Enrichment.
Regan Bayliss shows Hong Kong what he's made of with dream Sha Tin double
For Harley and Bayliss this is another initiation into the ruthless reality of Hong Kong racing. Both are good guys and more than capable riders, but this is a place that takes no prisoners and the pressure to deliver is relentless.
Hopefully, the next time they get a chance they can take it with both hands.
I guess the soft hands didn't help much today #karma #poeticjustice – @Pixiexavy
That is Karis Teetan's fiancée Xaviere making her feelings known after Mr Stunning was beaten in the Group Two Sprint Cup on Sunday.
Teetan and his supporters had every right to feel aggrieved after being bumped from the dual Hong Kong Sprint winner despite doing little wrong.
Zac Purton lobbied for the ride after he finished second in the Group One Centenary Sprint Cup in January and Mr Stunning's connections opted to go with the two-time champion, telling the Mauritian it was because of the Australian's soft hands.
No one is better at playing the game that is Hong Kong racing than Purton and as the leading jockey, he has a lot of pull.
Ultimately, owners decide who rides their horse and unfortunately for Teetan, he lost out. That's the nature of the business.
Zac Purton pulls off Stunning coup ahead of sprint features
But things here can turn around in an instant and given Teetan has already been kicked off and put back on, there is a scenario that could see him aboard Mr Stunning again at some point.