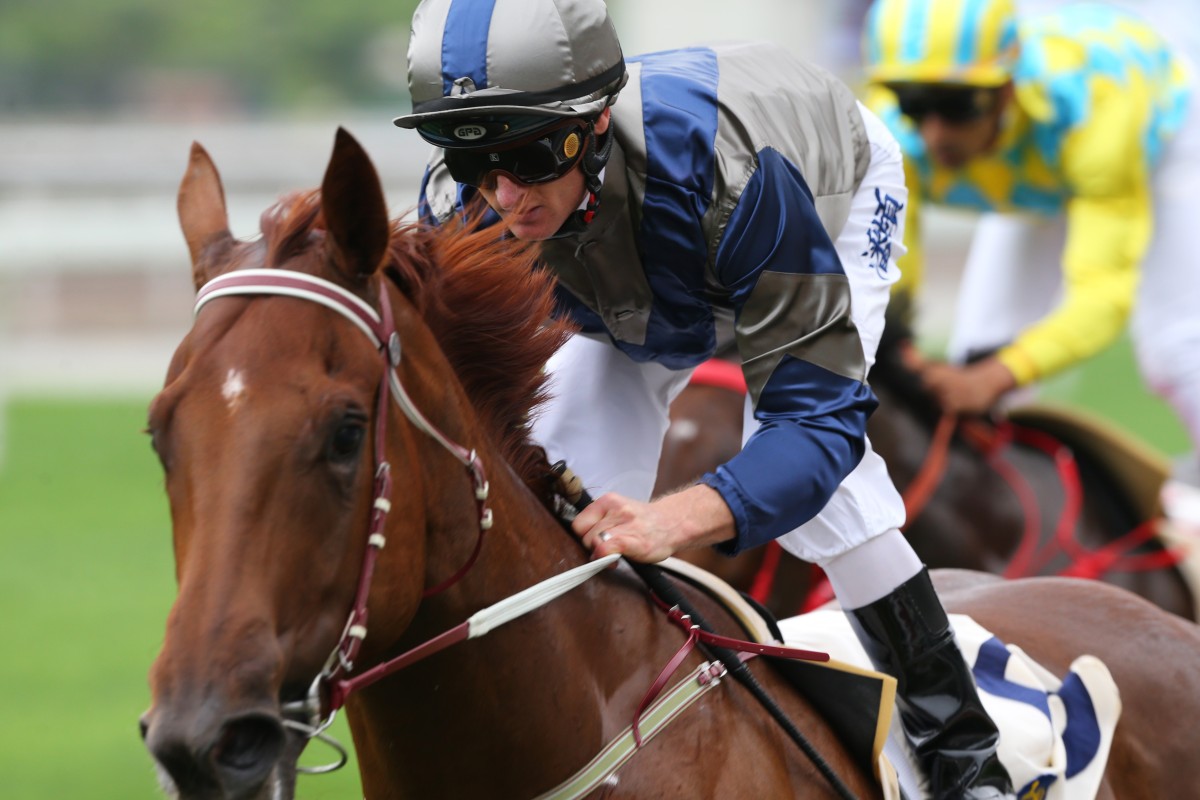 Master trainer John Moore cannot help but get excited at the prospect of his speed machine Aethero one day lining up against Ricky Yiu Poon-fai's Voyage Warrior.
The pair will race on Sunday but not together as both Moore and Yiu plot different courses for their up-and-coming stars.
However Moore believes it is only a matter of time before they clash as they both climb through the grades.
"They are both rising stars, I have spoken a lot about [Aethero's] talent even before he got to Hong Kong," Moore said.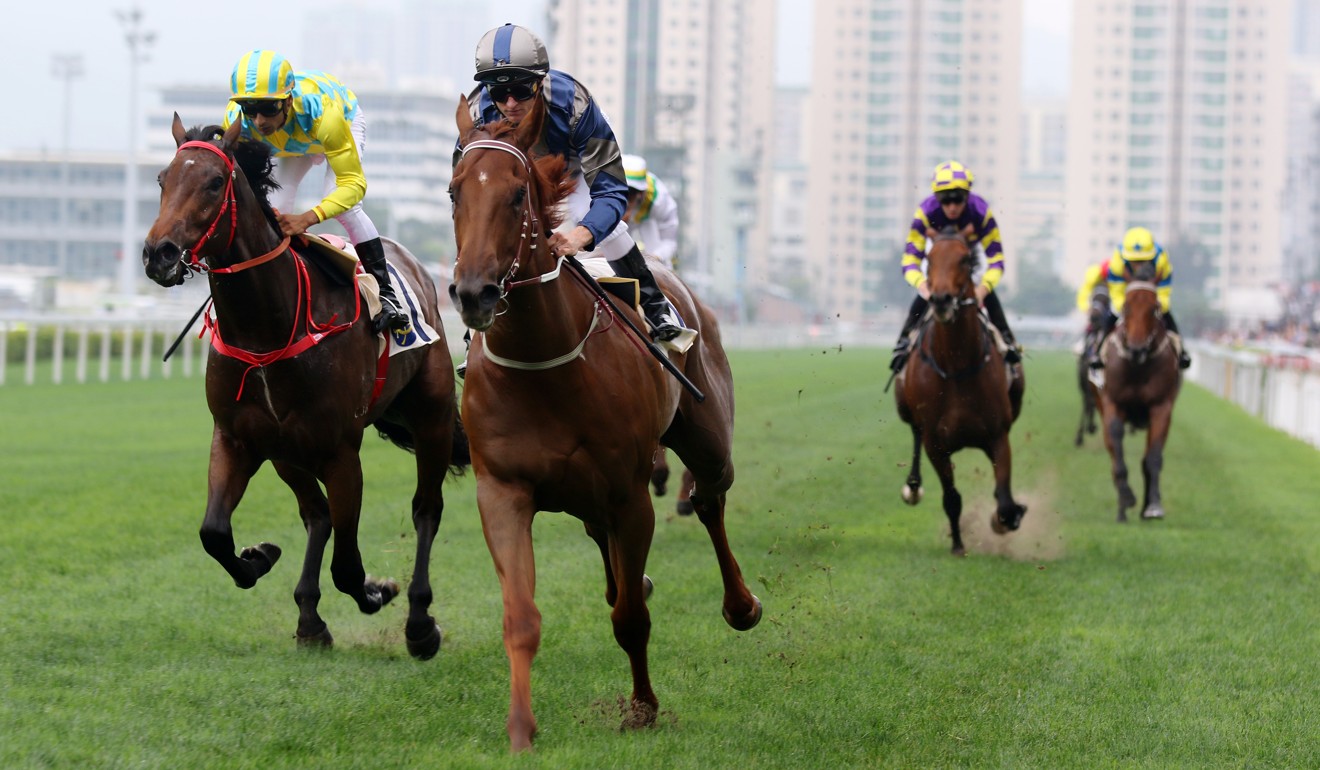 "They are both very talented and there is a year the difference between them, but you never know – they might meet this season.
"We would be getting weight [because Aethero is a two-year-old] but it's unlikely to happen because my fella will probably be in Class Three and Ricky's in Class Two so there will be a difference."
Jimmy Ting reaches new heights with Yee Cheong Baby as youngsters start to fire
With the Jockey Club forcing Moore into retirement at the end of next season, the all-time leading prize money earner said he would love nothing more than to see Aethero make it to a Group One next season as a three-year-old.
"We all have dreams, wouldn't it be nice if Aethero goes all the way through and runs in the international sprint or something, it is a dream but it is possible," Moore said.
"It's not out of the realms of possibility, that would be the best scenario. We will plan for next season, [Aethero and Voyage Warrior] will meet then, I have no doubt."
With the trainers' premiership set to go down to the wire, Moore said Sunday's griffin race, the Liberator Plate (1,200m), could be Aethero's last start this season.
"The next run after Sunday is up in the air so we will see how he runs – he is only a baby," he said.
While Aethero will run around a bend for the first time in race conditions over 1,200m, Voyage Warrior will go for three straight consecutive victories down the straight 1,000m course in the Class Three Werther Handicap.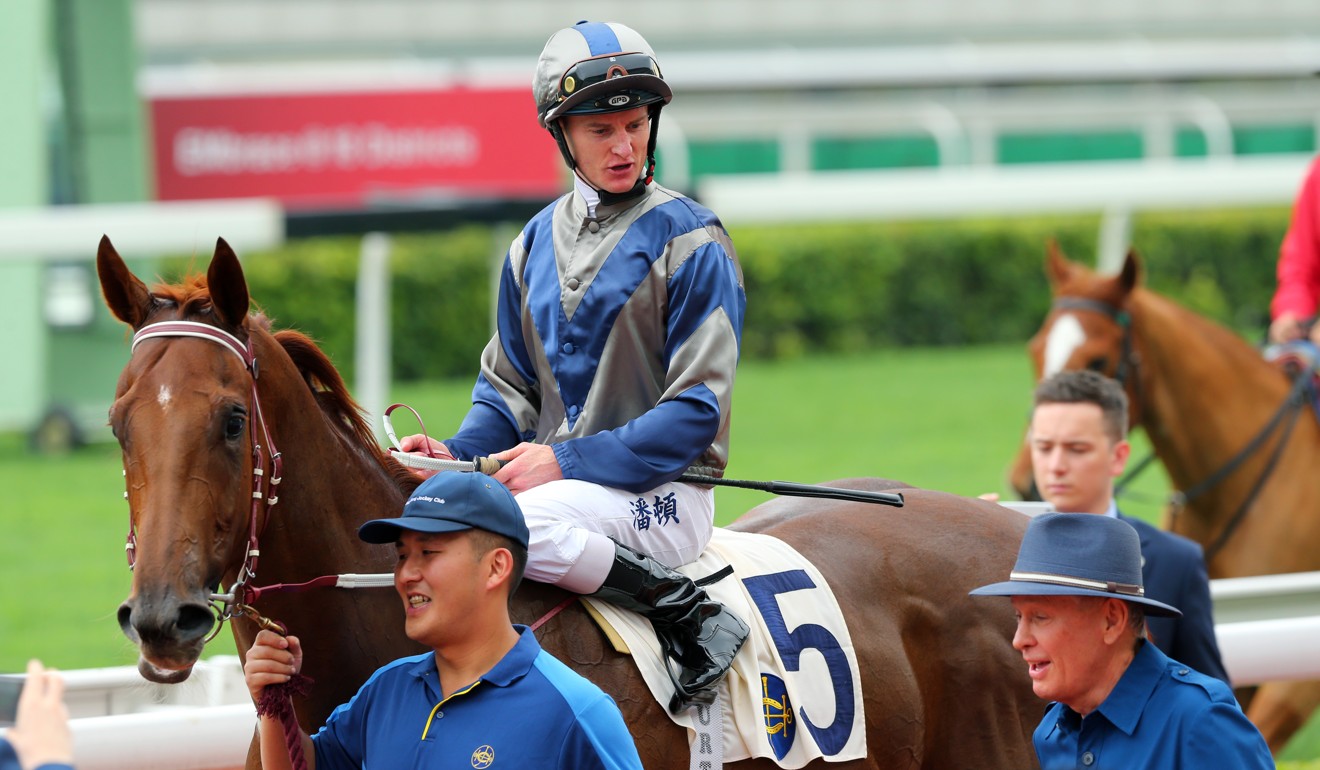 Moore is excited by the return of Thanks Forever, however, who will face off against Voyage Warrior in his first race start in 11 months.
The talented three-year-old wowed punters on debut with a dominant three-and-a-half-length win but later went amiss with leg and bleeding issues.
Neil Callan out to make up for disappointing season with Eagle Way in Champions & Chater Cup
After a string of trials, the gelding is ready to return and Moore believes he can finish his season off strongly.
"He bled after that trial which set us back but I brought him back very slowly to make sure his lungs healed up," he said.
"He's had a few trials leading into the weekend and I am really happy with his progress."
Champion jockey Zac Purton has taken the ride and will get the advantage of starting outside Voyage Warrior from barrier 10.
"Of course he is going to be just ever so slightly short of a run, but not too much otherwise Zac wouldn't ride him if he didn't get a good feel," Moore said.
"OK, he's up against what might be a superstar, unfortunately we ran into him but we have to take our chances. I had already planned this race a long time out and we just happened to run into Voyage Warrior, what can you do?
"I have a plan for another two runs after this, one in June and one in July.
"He is very talented, we know that from the first day he won and Douglas [Whyte] gave him a few slaps, we all went 'wow' as he went through the gears. As long as he runs well on the weekend I will be a very pleased trainer."