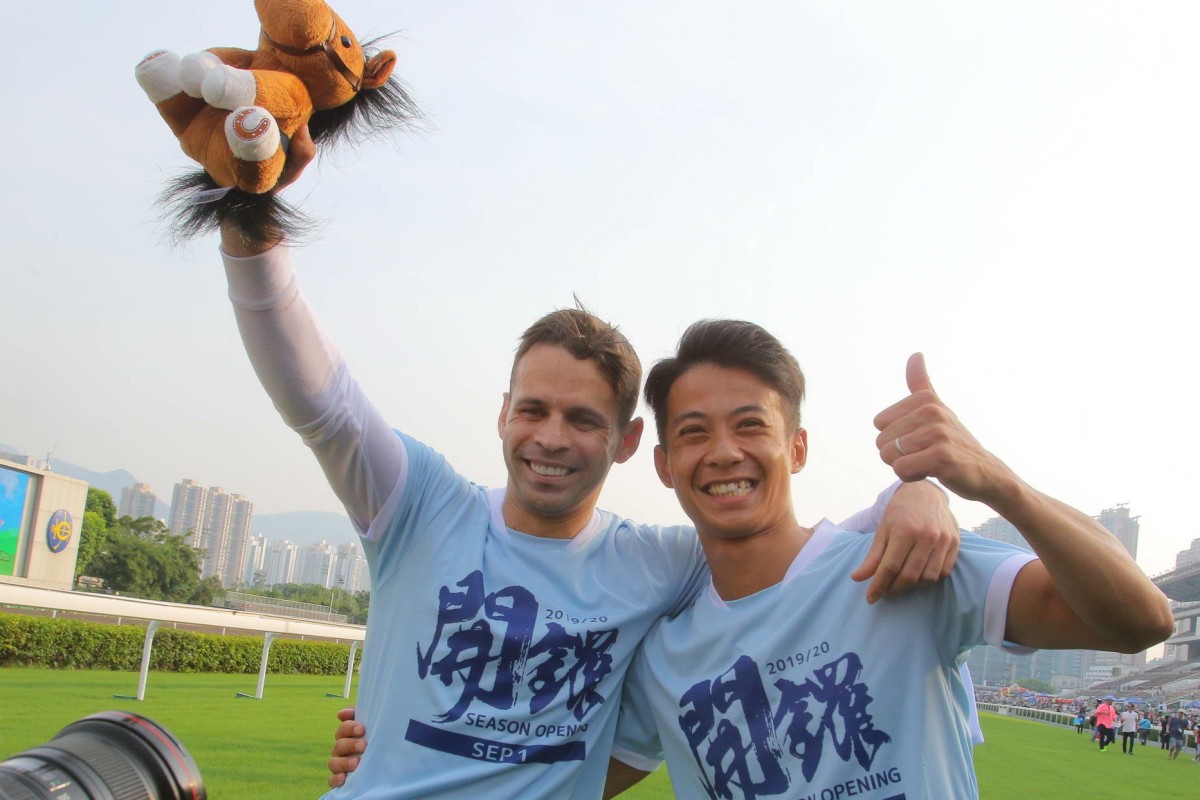 South African speedster Aldo Domeyer has chalked up his first winner of the new Hong Kong racing season before a race has even been run, taking out the annual jockeys' sprint in dominant fashion.
With regular winner Karis Teetan overseas racing in Japan, Domeyer was the pre-race fancy and he lived up to the hype, finishing the last section of the race while running backwards.
Rumours had circulated of Domeyer's speed, and he confirmed it when he arrived at the track in sprinter's spikes, compared to many who elected to run bare foot or with football boots.
"Let's hope it is the start of good things to come," he said post-race.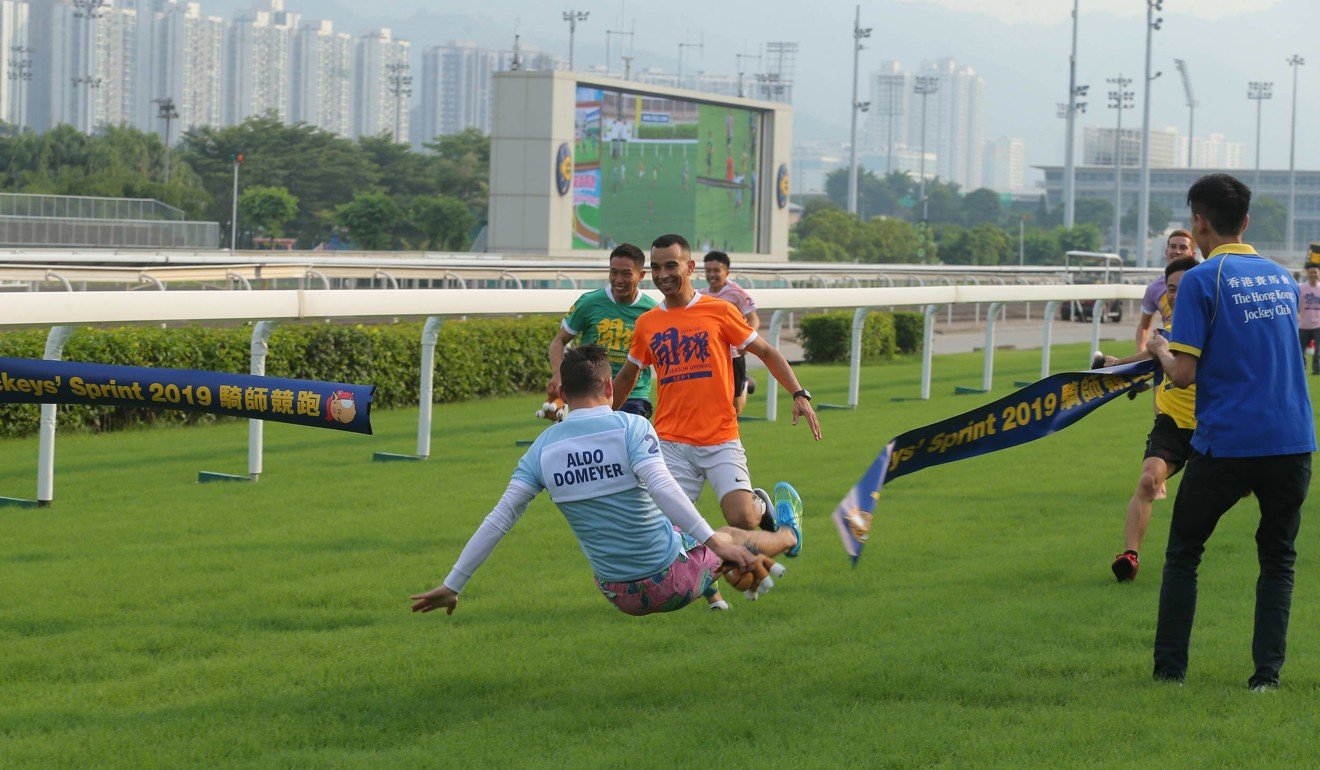 "I think I have won the South African leg five years in a row, I am not sure if the word got out about that but it's exciting nonetheless to test yourself against new company because the guys back home were getting a bit long in the tooth."
Teaming up with Derek Leung Ka-chun, Domeyer sprinted clear before tripping over the finish line while running backwards, getting his first feel of the Sha Tin track since July's season finale.
"I was trying to land on the cushion but it was a bit harder than I thought it would be, but it was something for the crowd in the end," he joked.
"It was a pity that Karis was not here because it would have been nice to have some opposition to test ourselves."
While the jockeys' sprint holds little importance in the grand scheme of Hong Kong racing, Domeyer is serious when it comes to cementing himself into the full-time Jockey Club roster going forward.
Initially the 32-year-old planned to start in Hong Kong from this season but was afforded a short-term contract at the back end of last season where he managed to rack up 13 winners, impressing many in a short time.
With that vital experience under his belt, Domeyer feels he has a head start on season 2019-20 but understands how quickly the rug can be pulled out from underneath him.
"It was good to get my feet in the water last season because my initial intention was to just start this season but having two or three months' experience, I can't ask for much more," he said.
"I hope that momentum comes forward into this season, I think if it does there will be good things to come.
"It is a new season so we have to keep our feet on the ground, do the basics right and work on our skills.
"Take nothing away from the two new guys [Blake Shinn and Lyle Hewitson], they are here for a reason, and they are very talented.
"I am pretty sure they will take to Hong Kong like a duck to water even though it's not the easiest place to adapt to."
Domeyer said he was looking forward to riding Benno Yung Tin-pang's Not Usual Talent and Francis Lui Kin-wai's Victoriam this season.