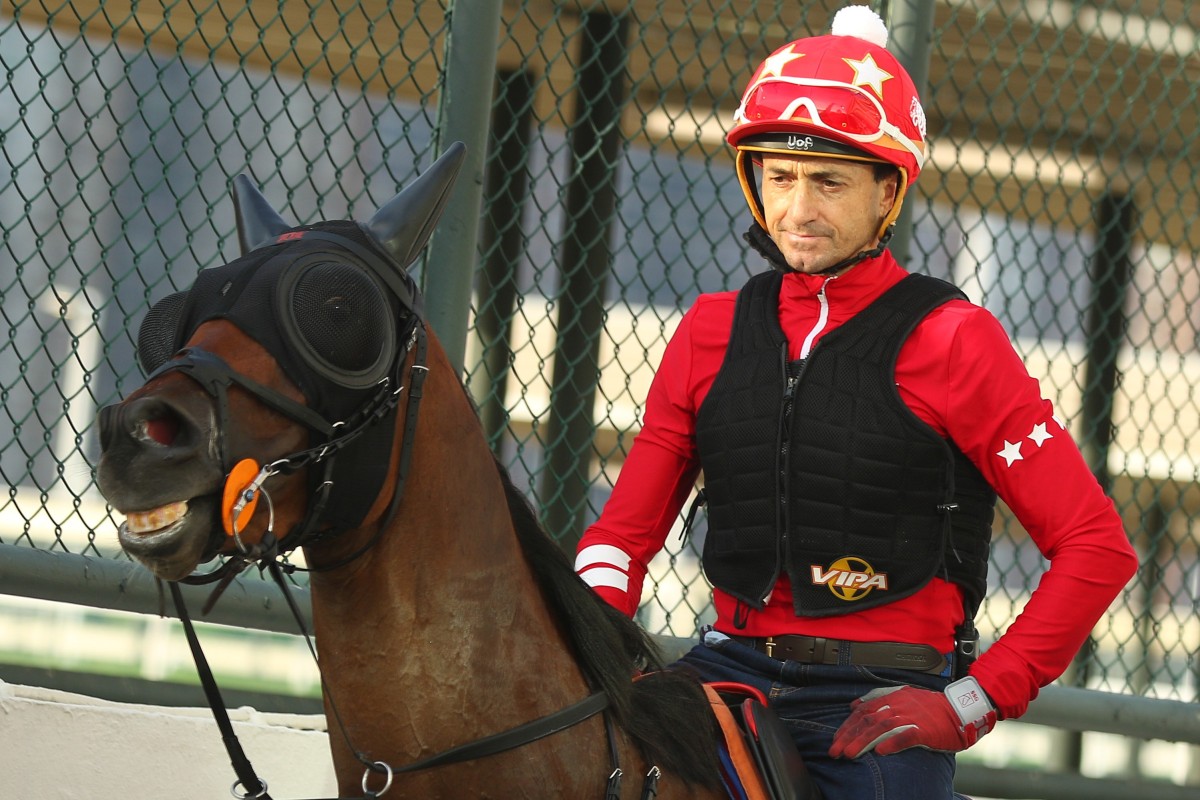 After retiring as the greatest jockey in Hong Kong racing history, Douglas Whyte begins the next chapter of his legendary career when his red army marches to Sha Tin for the first time on Sunday.
Whyte will forever be remembered for his 1,813 winners and 13-straight championships in the saddle but that is in the rear-view mirror as he officially joins the training ranks.
Since hanging up his riding boots in February, the 47-year-old has travelled the world to learn from the best in the business to help his transition and it all seems to have gone smoothly.
While this is Whyte's first day at the races in his new role, he is prepared to be patient, taking a long-term approach to his work.
"It's been a long time coming, a long four or five months but it's finally here and I'm looking forward to it," he said.
"I'm prepared as best I can. I think everyone needs to be aware that the horses aren't at their peak yet – it's only the beginning of the season.
"It's one of the few times that I don't have a goal. The goal is to get my horses to the races in the best condition that I can and hopefully they can be competitive."
Even though he hasn't had a runner yet, Whyte's presence at Sha Tin has been unmissable – with all of his staff decked out in bright red uniforms and looking sharp.
It's about building a professional brand – something Whyte prides himself on.
"I've always conducted and run my own personal business as a jockey that way," he said.
"I've always had immaculate gear and I've always tried to show respect to a trainer by having good gear and it's always going to be like that.
"I guess that's just me as an individual and I like my team to look good."
Even though he is still riding work every morning, Whyte now has to put his trust in some of his former rivals to get the job done on race day.
He has spread the load on Sunday with Alberto Sanna, Regan Bayliss, Vincent Ho Chak-yiu, Chad Schofield and even one-time foe Zac Purton sharing his seven runners.
There was a time not that long ago when there would have been zero chance of Purton and Whyte working together, but things evolve and they will combine with Easy Go Easy Win.
"Zac and I never had an issue – I think competition and professionalism came into it," Whyte said.
"He's riding phenomenally well and I think Zac's matured. It's nice to have him on where he's available.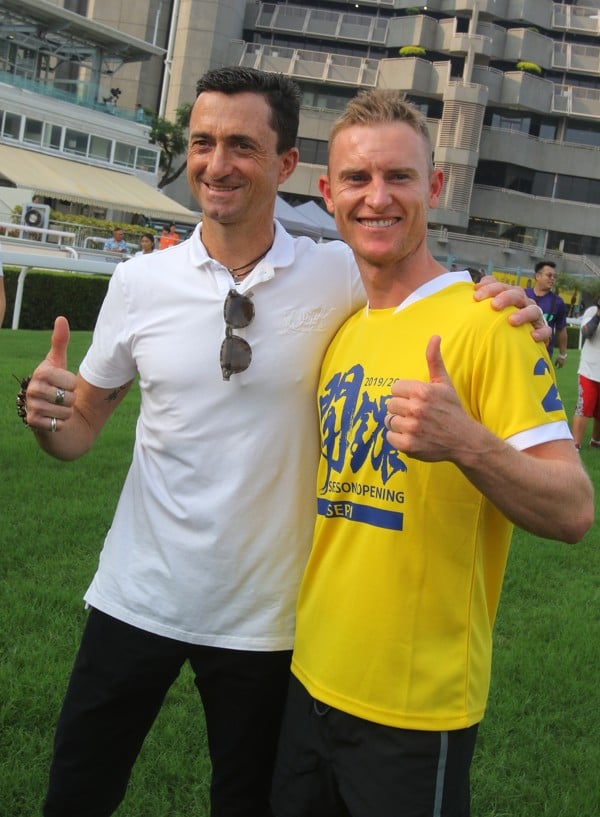 "The other guys – Chad and Regan and Alberto – are doing a lot of work for me and hopefully somewhere down the line I can repay them.
"As much as they are enjoying it, I'm enjoying the feedback and the time they are affording my horses, they're not rushing to get off and get them home. It's good to see they guys are keen to put in a bit of time.
"They seem to be enjoying riding work for me and I'm very grateful for the time and effort a lot of them are putting in."
Whyte rates Adonis as his best hope of the card, while also giving Falcon Turbo and Private Rocket chances.
He isn't nervous about the occasion – he just can't wait to see how it all unfolds.
"I'm over nerves now. When you've done what I've done, the nerves are pretty easy to handle," Whyte said.
"I'll be putting myself on the horse and riding the races with the jocks. It's going to be interesting."