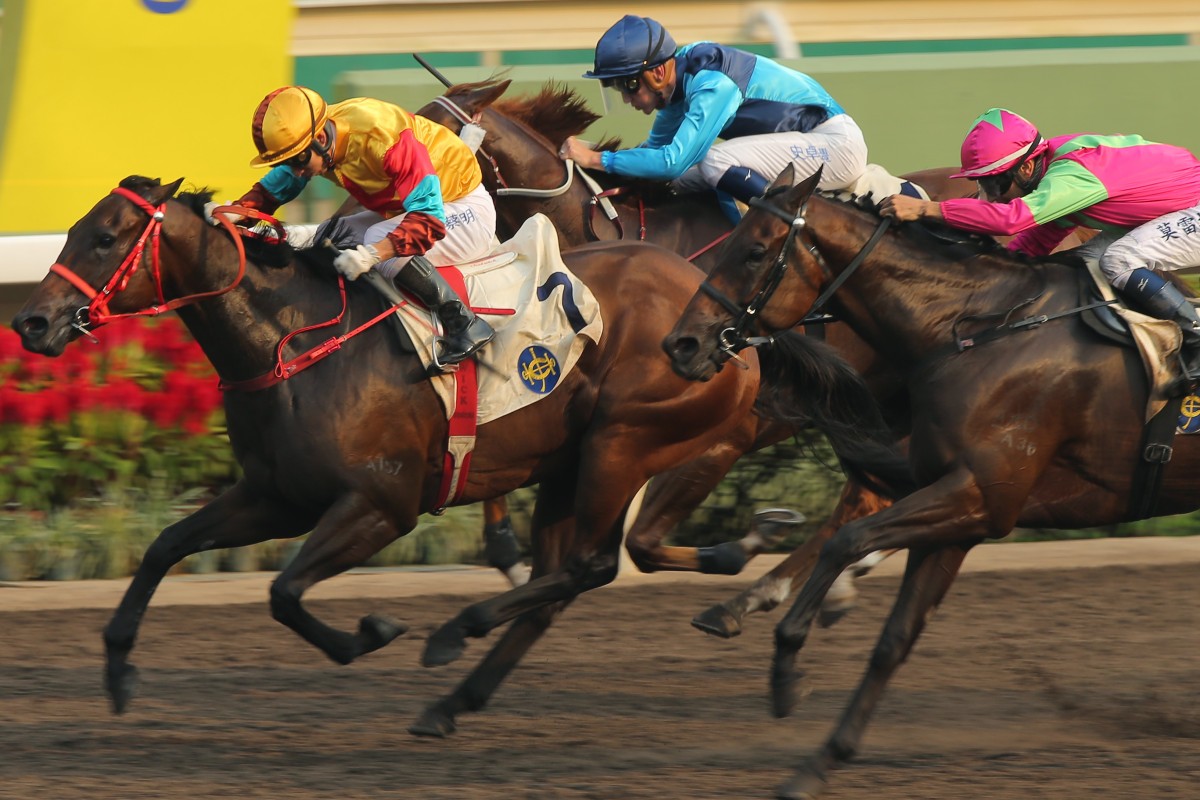 Tony Millard says Elusive State could head towards a race being trumpeted as the richest in the world after the six-year-old's impressive return to the track at Sha Tin on Sunday.
Despite stepping out at a distance considered far short of his best, Elusive State ran on strongly for second in the Class Two Po Yan Handicap (1,200m) and Millard says the sky is the limit for the gelding.
He suggested the Saudi Cup, an 1,800m dirt race in February with a first prize of US$10 million, may be on his radar, as well as another attempt to take the dirt specialist to March's Dubai World Cup meeting.
"What a fantastic run. I didn't expect him to run that well because we just wanted to give him a run," Millard said.
"What has been thrown into the field now is the Saudi Arabia race and that could be very exciting for him if he's that good.
"Nobody wants to say at this stage [that he is that good], but what's good about the Saudi Arabia race is that it's 1,800m and that's exactly what he wants. He's improved and anything can happen."
Elusive State's story is a remarkable one, with the horse bottoming out at a rating of 43 before producing two wins for now-retired trainer Derek Cruz.
Millard inherited the horse ahead of last season and extracted four consecutive victories out of the galloper, with his rating sitting at 94 ahead of Sunday's race.
Millard wanted to take Elusive State to this year's Dubai World Cup but couldn't get his charge up to the required rating, something he hopes will not be an issue this time around.
"He needs a little bit of help in order to get him to Dubai, last year we were a little bit rushed. We will plan him differently this year," Millard said.
"We have got a nice programme mapped out for him and hopefully we can get there without using him too much."
After settling midfield under Joao Moreira, Elusive State surged down the outside to finish just a half-length off winner Big Time Baby.
"Joao couldn't leave him alone so he never had a break the whole race and he still ran on. Another two strides and he's there, it's just the class of the horse," he said.
Elusive State wasn't the only horse to leave Millard grinning from ear to ear on Sunday, with progressive five-year-old Silver Fig returning to his best to dominate the Class Three Seymour Handicap (1,200m), also on the all-weather track.
While Blake Shinn looked like he may have pinched the race in front aboard Winner Supreme, Moreira had other ideas on Silver Fig, with the horse exploding in the straight to win by three lengths.
"He's a very nice horse, we've always thought the world of him. He was very unlucky a couple of times, you could have pulled your hair out at one or two of the rides," Millard said of Silver Fig's 2018-19 campaign, which returned a win and three placings.
"He won a very nice race today. The beauty about him is he's so versatile, he can run both [dirt and grass].
"Frankly speaking, when I saw Blake coming into the straight and we were going around the turn, I thought 'I don't know if we're going to make this up'. But he's pure class and the way he reeled them in there, I think he's a cut above."