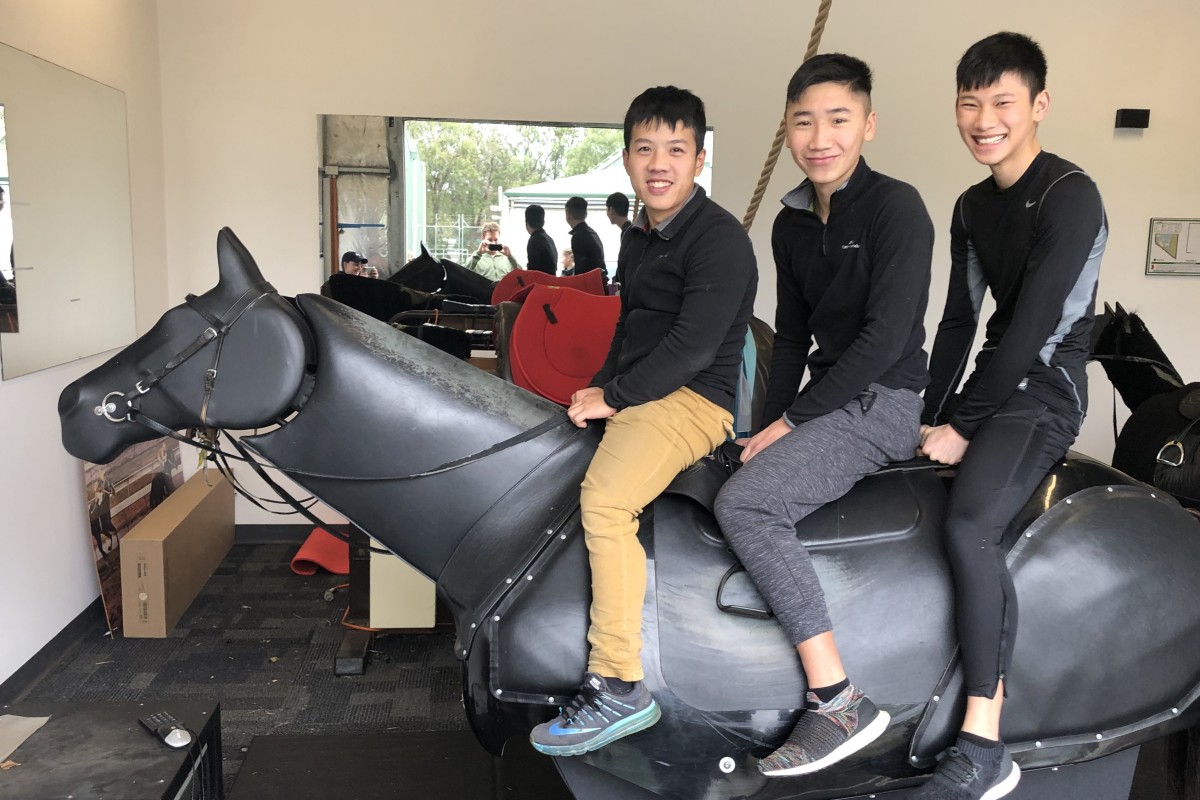 Matthew Poon Ming-fai laid the foundation and now the future of Hong Kong's local riding ranks are reaping the rewards in the South Australian city of Adelaide.
Poon developed a cult following during his time in Adelaide, riding over 100 winners and earning the "Poon Train" moniker, and now Gary Lo King-yeung, Jerry Chau Chun-lok and Kenny Lau Wang are turning heads at Morphettville racecourse.
The trio is serving the overseas apprenticeship the Jockey Club requires before allowing locals to begin riding in Hong Kong and thanks to Poon's impact, they are enjoying strong support and regular trips to the winner's circle.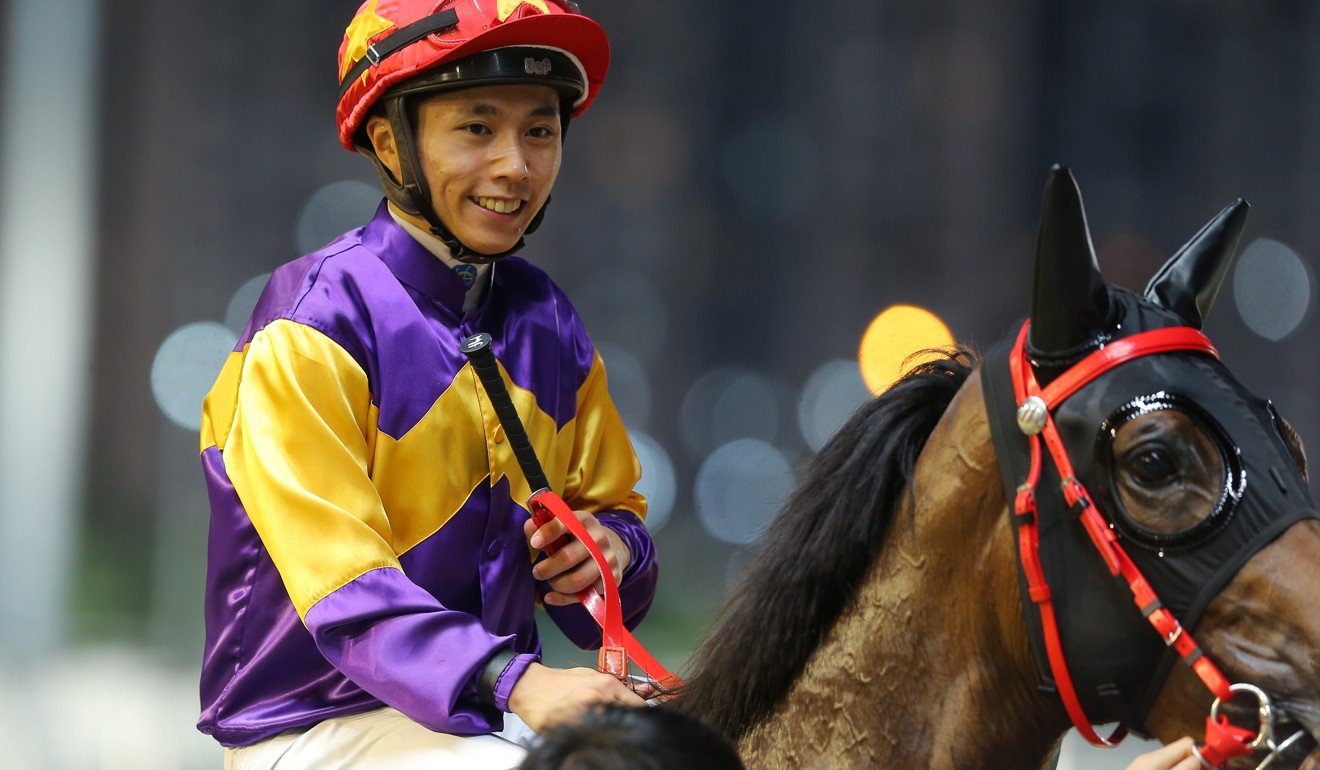 "Because of Matthew Poon, he started off really well and got really good support from the trainers so it is very positive for other apprentices to come here," said Lo, who works for Phillip Stokes.
Poon was the first Hong Kong jockey to be sent Adelaide, arriving in 2015, and since him Victor Wong Chun and Alfred Chan Ka-hei have spent time there.
While the Jockey Club has sent jockeys to South Africa, New Zealand and all over Australia – there are currently two in Tasmania – Adelaide has become the predominant breeding ground for local riders.
The relationship began when Jockey Club Apprentice Jockeys' School headmistress Amy Chan Lim-chee met Thoroughbred Racing South Australia (TRSA) chairman of stewards Johan Petzer at the Asian Racing Conference, with Chan saying Adelaide is the perfect place for her students to learn.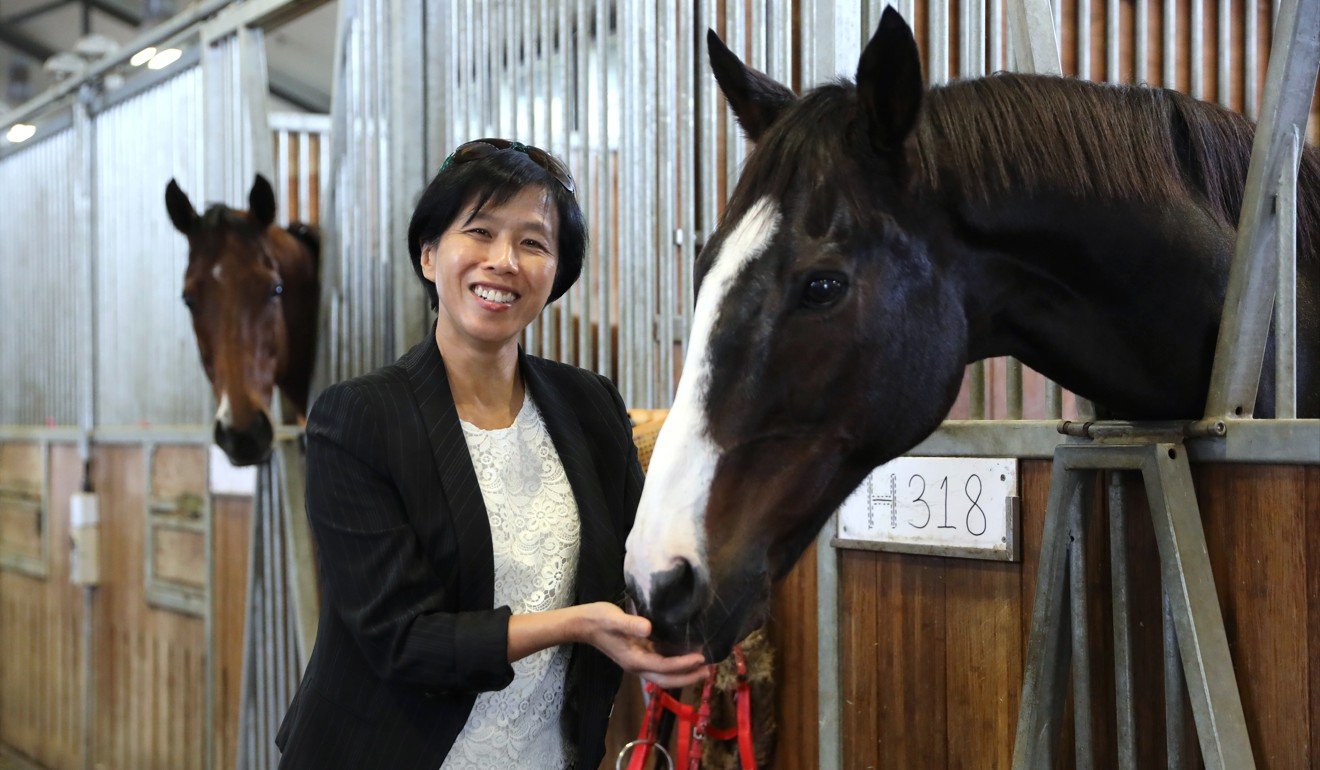 "They start nowhere, they have never ridden before so we really needed a programme to train them in foundational skills, mindset, knowledge and fitness," Chan said. "The most important thing is their behaviour and their attitude.
"These are the Formula One tracks here in Hong Kong and there is no way that you can start from foundation level and jump to that high level, so we basically needed to find somewhere to fill the gap and make sure they have the experience before they come back. When Matthew had a good start the programme could grow very significantly."
After meeting their initial requirements at apprentice school in Hong Kong, Lo and Lau have been in Adelaide since the start of 2018 and are enjoying soaking up as much as they can in a new environment.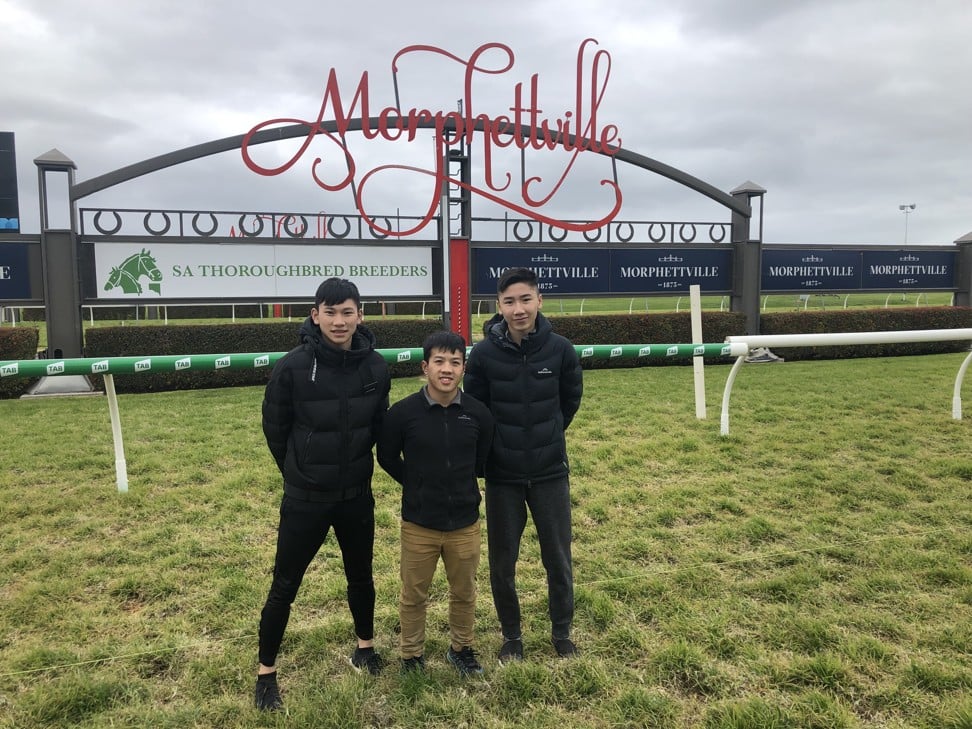 "When we started riding here we had just had some trials in Hong Kong, so as a new apprentice you don't know how to ride in a race. It was a good experience to start riding here," said 20-year-old Lo, who grew up in Kwun Tong.
"I've learned how to ride a horse where he's comfortable, how to read the tempo and judge the pace of a race.
"And I've improved my English, before I came here my English was very bad but I think I have improved a lot and I'm better at listening to trainers' instructions."
Lau, 21, has become a popular figure in South Australian racing – riding over 50 winners – and said having Lo by his side made the transition to a foreign country much easier.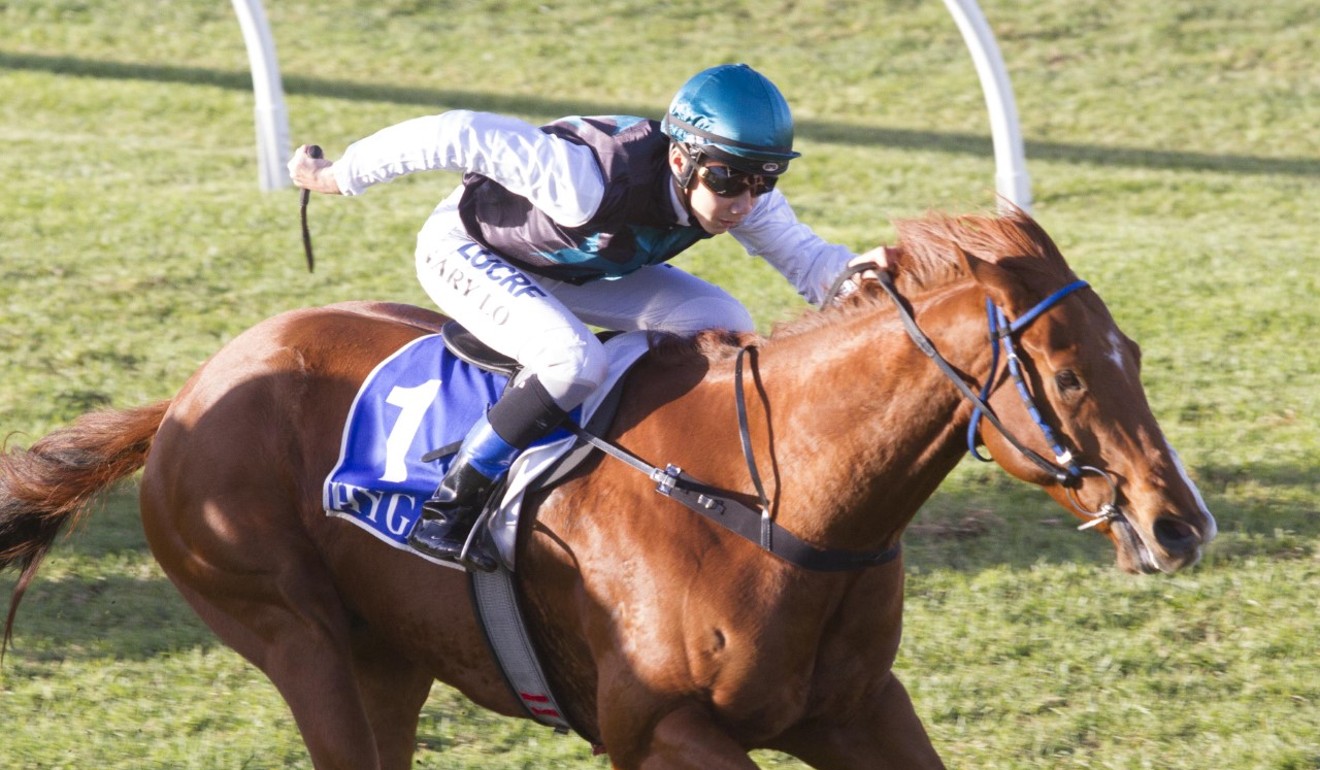 "I think in the past they only sent one apprentice overseas every year and with no friends or family you could feel alone, but because Gary and me came at the same time we looked after each other," said Lau, who lives in a house next to the stables of bosses Richard and Chantelle Jolly.
"I think Adelaide is the best place to be sent because of the different racecourses and the trainers that support us here. Every jockey and trainer, they are very lovely and helpful."
As well as Morphettville, where the apprentices are trained, racing is held at as many as a dozen other tracks throughout South Australia, something that has presented a challenge for the Hong Kong contingent.
"Because we don't have a driver's licence some places are too far away for us and it is difficult to get there. In Hong Kong we stay at the apprentice school and the facilities are just next to you," Lo said, adding that diet can also create hurdles.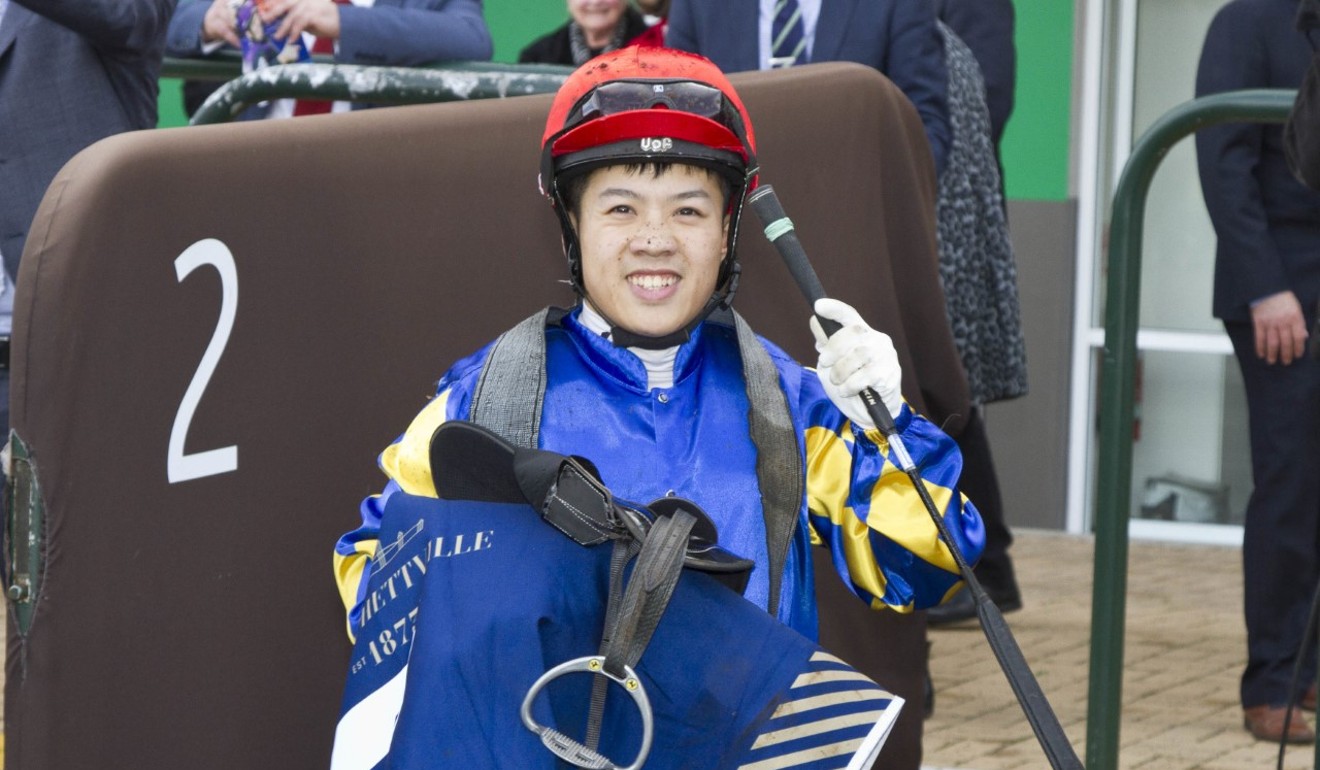 "It's a different lifestyle. We really need to eat healthy, sometimes here you can get caught eating some snacks. I think there's more bad food here."
Chau joined Lo and Lau early this year and has made an instant impression with 30 winners at a strike rate of 18 per cent.
The 19-year-old is indentured to Leon Macdonald and Andrew Gluyas and pinpointed jockey Todd Pannell as someone who has made a big impression on him.
"He is very calm and knows the pace of a race – I'm hoping to learn from that," he said. "Here the people are very nice and very helpful, if I have any problems they will help me any time.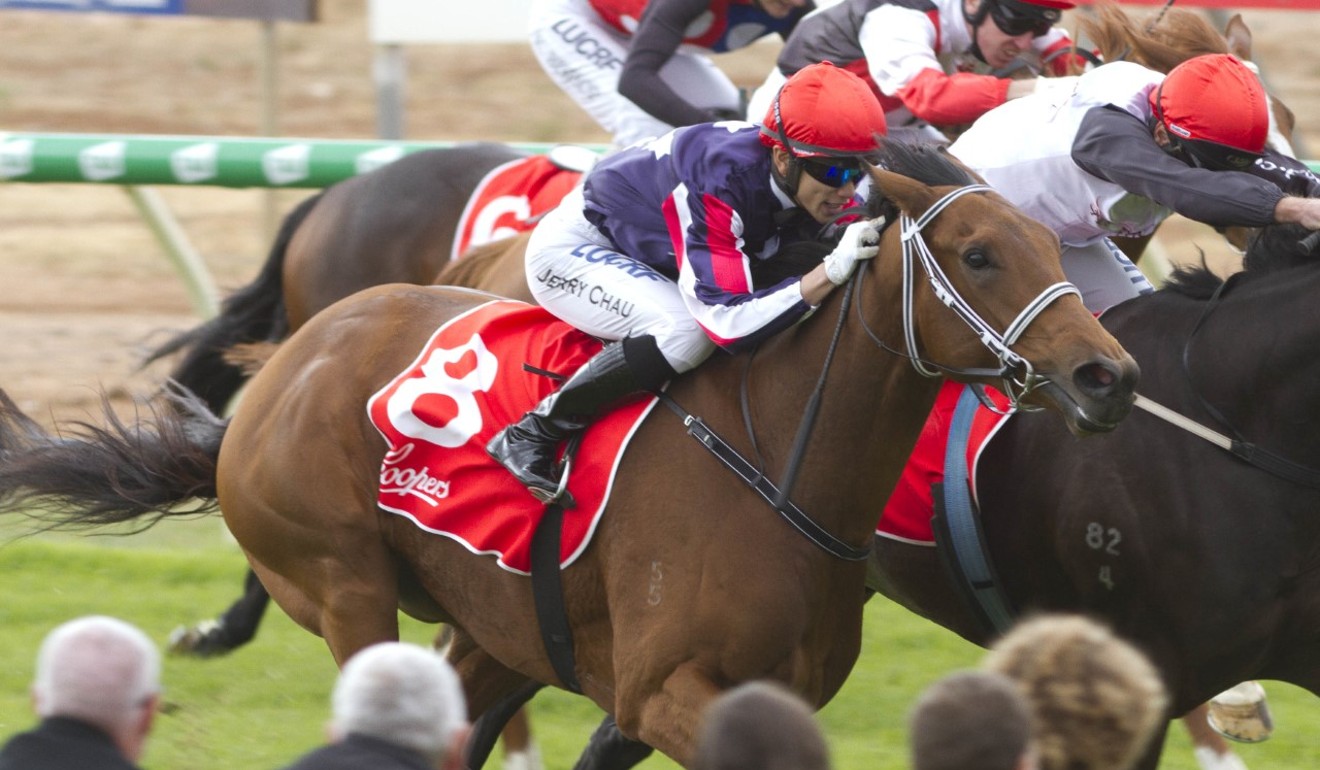 "It's good because we can go to the [University of South Australia] to use the gym and we have many professional coaches to teach us how to workout."
Chan and former champion jockey Felix Coetzee, who now mentors Hong Kong's apprentices, are in constant contact with the overseas jockeys, discussing each race ride and overall progress.
The apprentices initially relocate on a two-year visa but only return when the Jockey Club's licensing committee deems them ready.
Chan is confident Lo, Lau and Chau will all eventually fulfil their dreams of riding in Hong Kong.
"They feel proud and they are very humble, they are well liked and they are real ambassadors of the club," she said.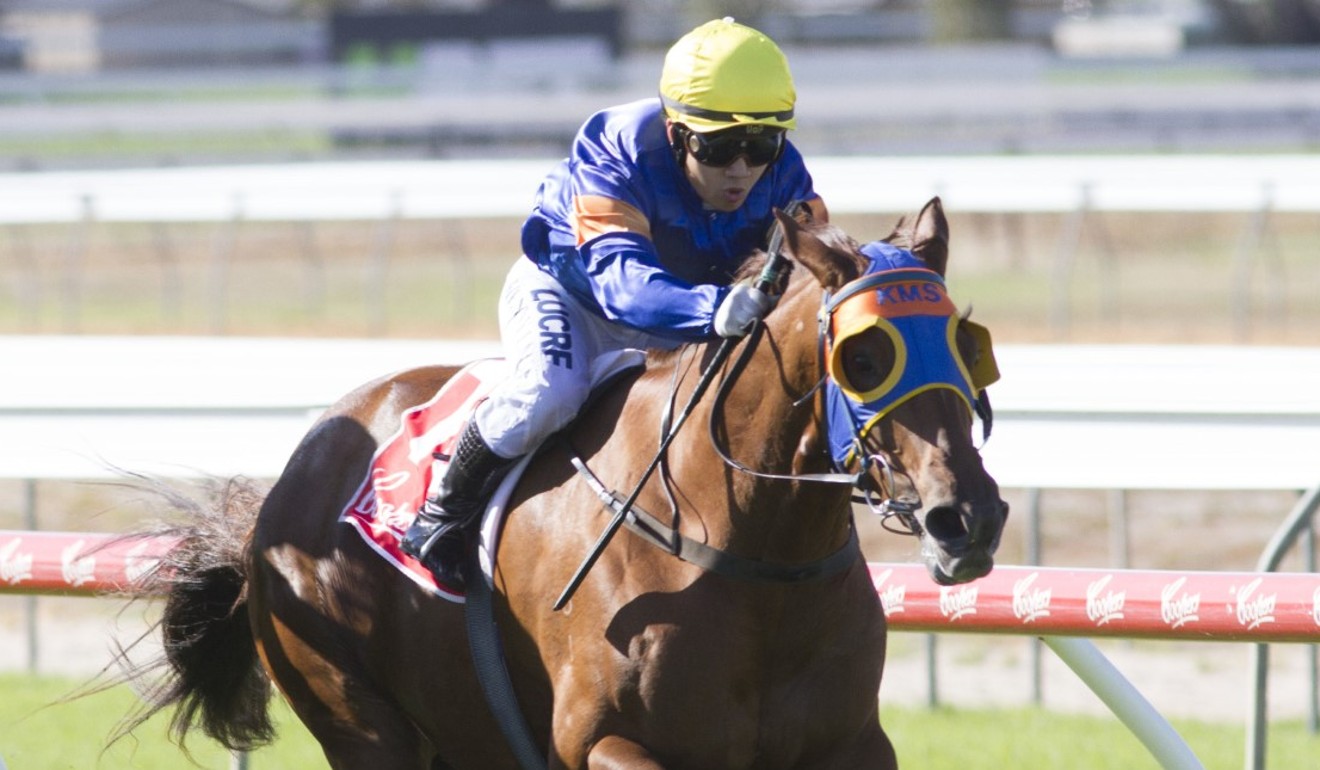 And it's not only the Jockey Club who is benefiting, with TRSA's apprentice academy training supervisor Briony Moore full of praise for Hong Kong's youngsters, who follow the same programme of formal study, stable work and personal training as their Australian counterparts.
"They have really filled a gap in the market, they ride naturally very light because they have to go back to Hong Kong and ride light," she said.
"We really get the advantage of them being well trained before they come here, they have a lot of good grounding and foundation work.
"By the time they are hitting the track here with a four-kilogram claim they have had so much training and they are so light, so the trainers love that.
"Their level of respect – what you hear from the trainers is that respect, humbleness, willingness to learn – and just that professionalism because they have been able to see it in Hong Kong, it's been excellent to rub off on all of the other apprentices."