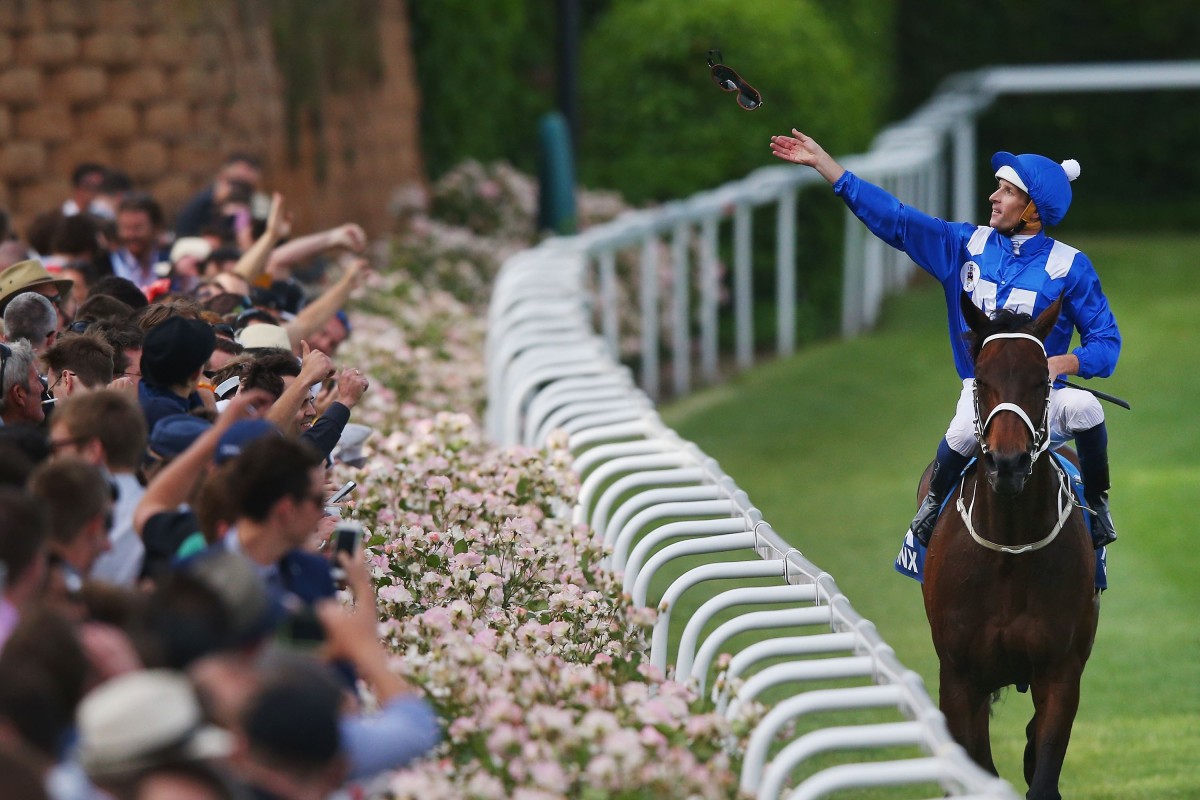 Addressing your thoughts, questions and statements about Hong Kong racing. Have something to say? Send a tweet to @SCMPRacingPost.
Imagine flying almost halfway across the world and back – for dinner. Blake Shinn is jetting into Melbourne from Hong Kong, not wanting to let anyone down. Humidor first emergency for Cox Plate. Shinn will have dinner with connections Friday night, fly back Saturday morning if doesn't get a start – @bendorries76
It is the premier time of year for horse racing in Australia, but you would barely know if you lived in Hong Kong.
Last weekend, the time-honoured Caulfield Cup was held in Melbourne and the world's richest turf race, The Everest, was conducted in Sydney.
On Saturday, the Cox Plate is on, followed by the four-day Melbourne Cup carnival.
They are race meetings that command global attention – internationals have travelled from Europe and Japan to compete in them – but they don't get much of a look in here.
The Jockey Club simulcast a token two races from Caulfield Cup day (but six from the Champions Day meeting at Ascot later that evening) and it is set to cover another five from the Melbourne Cup card. That's it.
Last season, the Jockey Club broadcast and held markets on 34 meetings around the world but just three were from Australia.
Japan led the way with 11, there were eight from Britain (including all five days of Royal Ascot), four from France, three from Dubai, two from Singapore, one each from Macau, Korea and South Africa.
This is disproportionate for the quality and standing of these races in comparison to the simulcasts shown from other countries, particularly given Hong Kong's close relationship/reliance on Australia.
Hong Kong's horse population is dominated by Australian horses – at last count 687 come from Down Under – which is more than half of the 1,362 currently on the books. The past four Hong Kong Derby winners were bought after racing in Australia (as was Beauty Generation) – owners pay serious attention to these events when looking for the next big thing.
The jockey and training ranks (not to mention staff and administrators) are also stocked with Aussies, while now with the quarantine restrictions being eased (but not been fully resolved), there will be horses flying the navy, white and red (or green and gold if that's your preference) flag at Sha Tin's two international meetings.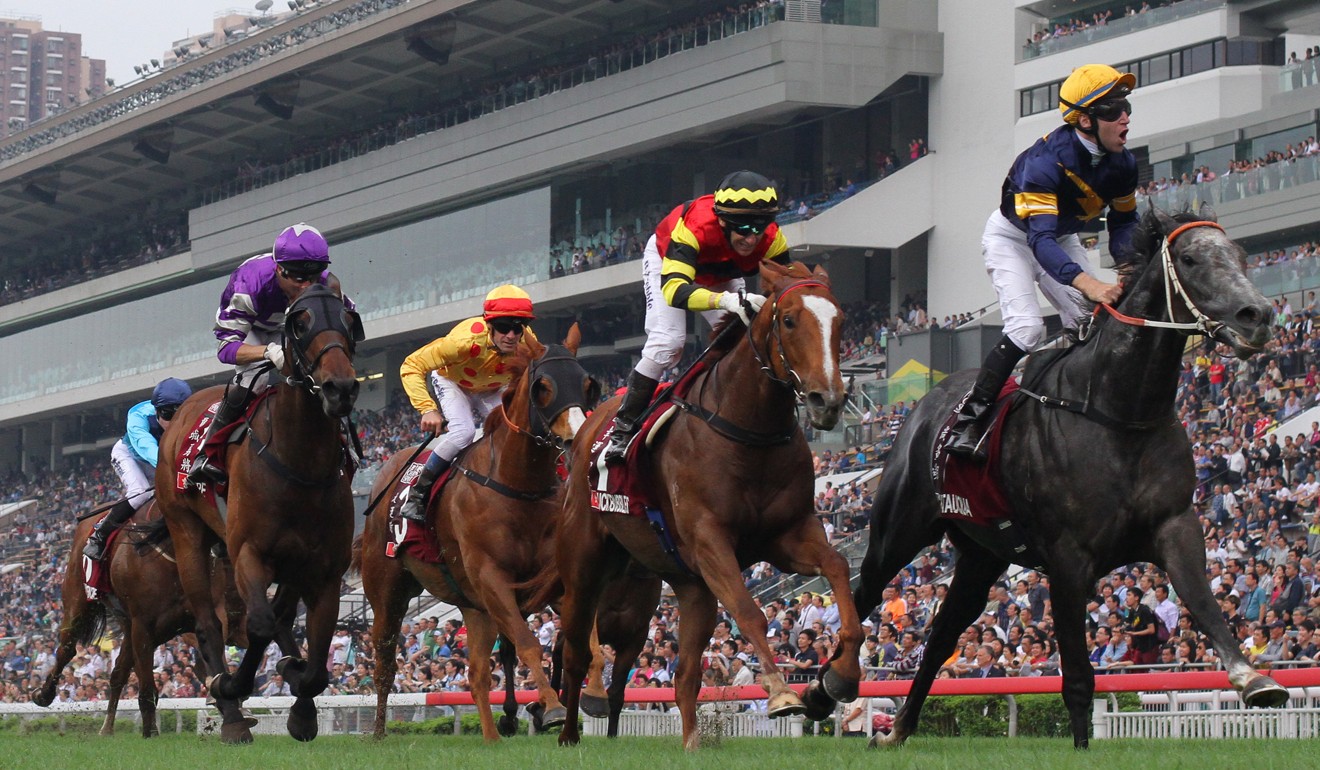 The races are relevant to Hong Kong punters while Sha Tin-based jockeys regularly make the trip to ride at these major meetings (they go to Australia more than any other jurisdiction).
So why aren't more shown?
Some of the key issues for the Jockey Club are (in no particular order): can Hong Kong horses compete in these races? Are they in the world's top 100 races? Is there a relevance to the Hong Kong market? Does the timing work (that's why the Breeders' Cup isn't shown)? Do they drive turnover?
The quarantine issue is a good place to begin as that instigated the initial cut.
Before the start of the 2017-18 season, the Jockey Club had scheduled eight simulcasts from Oz – but two were dropped (the Doncaster Mile and Queen Elizabeth Stakes meetings) after it came to light the Australian government had an issue with the addition of Conghua (in mainland China) to Hong Kong's equine biosphere and stopped the direct importation of horses to Australia.
As a result, it was no surprise the number of Australian simulcasts was cut to three last term – just the Cox Plate, Melbourne Cup and Queen Elizabeth Stakes cards were shown – and the two bookends only got the green light because the mighty mare Winx was involved.
The reason given for the change was the fact Hong Kong horses weren't able to compete in any of these races due to the ongoing quarantine situation.
The Jockey Club wouldn't admit it publicly, but it also uses these simulcasts as leverage in negotiations with other racing bodies.
Why? Because there is a significant financial windfall for the host clubs involved – they get a percentage of the money invested by Hong Kong punters for basically nothing.
The situation is also amplified by egos – there is no shortage of them in either Australia or Hong Kong – and sometimes they don't work in harmony to help each other.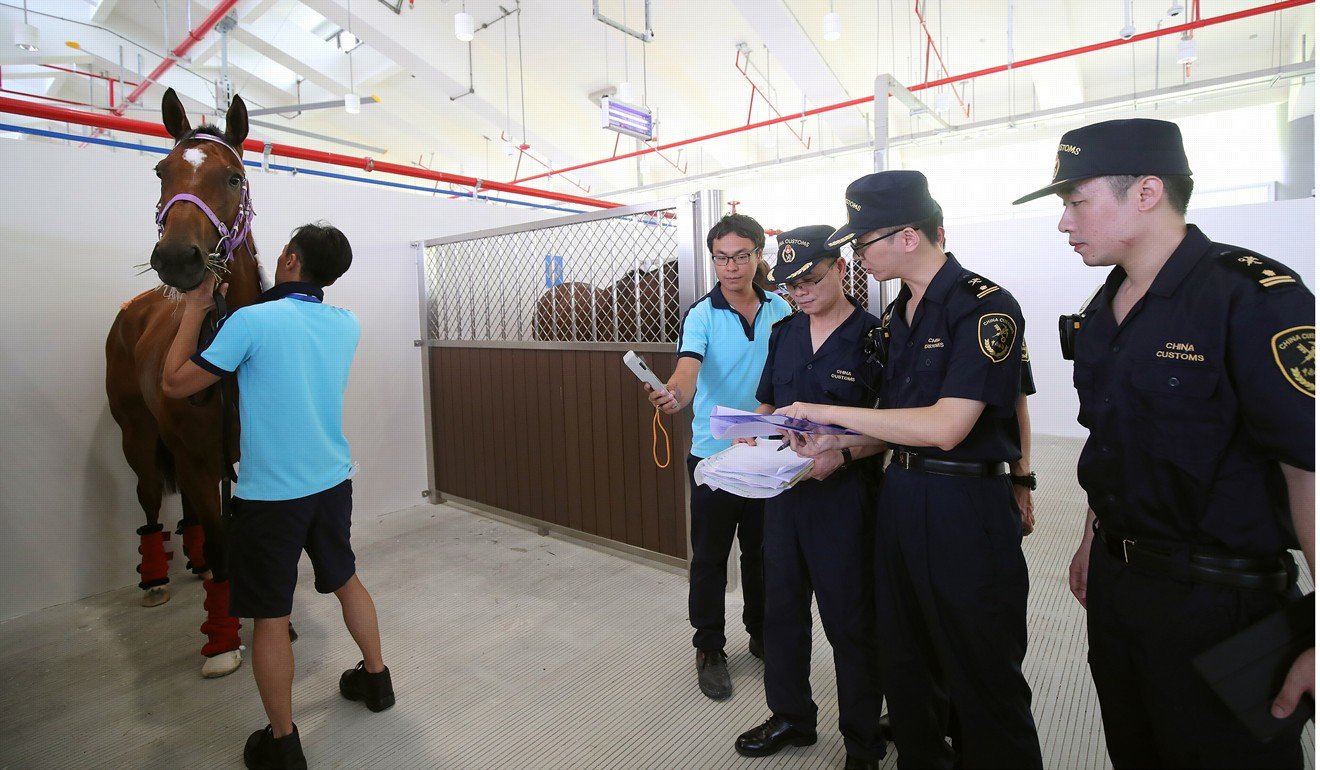 But while that is subjective, turnover is not and the numbers from Australia don't compare as favourably to some other countries.
"Japan ranks extremely high, then it comes Great Britain. Then Australia is not as popular in relation to turnover," Jockey Club chief executive Winfried Engelbrecht-Bresges told the Post in July.
That is true, but there are also mitigating circumstances, with timing being the most pertinent.
Japanese features happen on a Sunday (often single races during a Sha Tin meeting) when "15 to 20 per cent more" betting accounts are active than on a Saturday. Punters also wager more at night than in the morning, which favours British races.
Next month, Sha Tin will host two Saturday meetings – a rarity – to allow two big international simulcasts the following day – the Singapore Gold Cup and Japan Cup cards. A significant leg-up for those jurisdictions.
While turnover is important, it can't be everything.
There has to be a balance and one of the focus points should be broadcasting world-class racing.
There are only two Australian simulcasts in the first half of the term and, going off last season, there will only be one to come. That's not enough – there is no way France should have more.
The quarantine issue should be resolved soon, so that will no longer be an excuse and hopefully there can be a recalibration.
The Cox Plate was rated the equal seventh-best race in the world last year, nine of the 14 runners hold entries to the Hong Kong International Races and Shinn is booked to ride the first emergency. It should be simulcast.
The current ratio is out of whack and it is doing Hong Kong's racing fans a disservice. It's time to fix it.