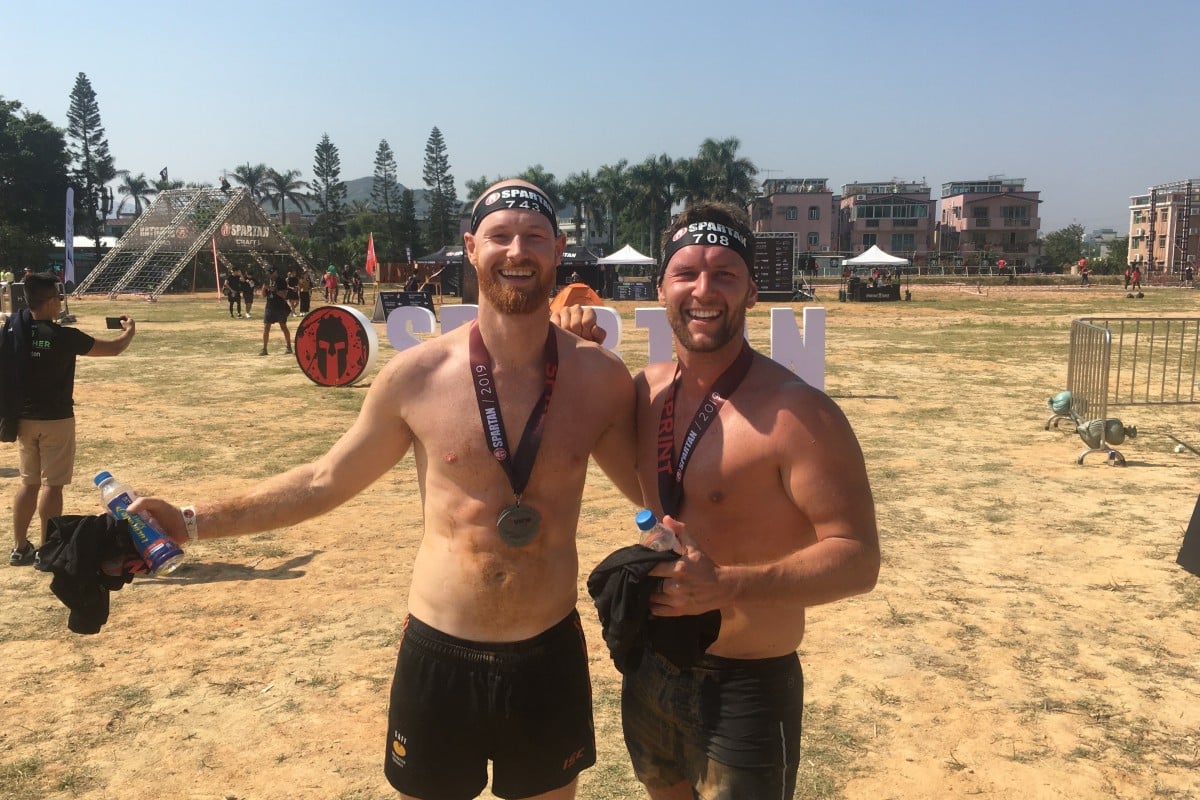 Will Sweeney was anything but prepared for the gruelling Spartan Race on Saturday in Yuen Long.
The obstacle course race puts participants through their paces as they crawl, swing, climb and run one of three distances – 5km, 13km or the Beast 21km.
"It's the kind of thing you can never feel really ready for," said Sweeney, who was running the 5km with his work team, Shadow Factory, a VR company.
"But I hope the adrenaline will see me through"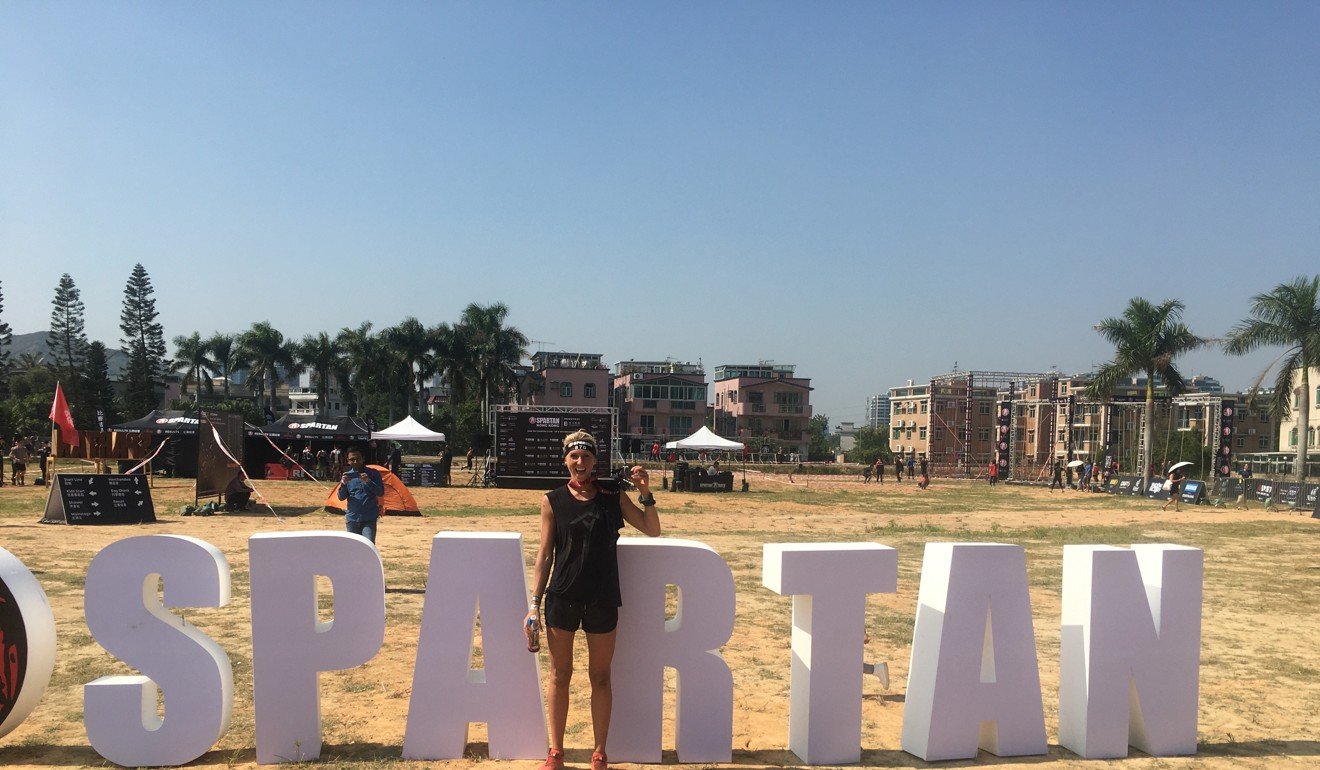 Kirsty Cartwright was taking part in her third Spartan. She completed the 5km Sprint, marking her trifecta, having already done the other two distances.
"In my head I'm just here for a good time but I know deep down I want a fast time," she said. "I want to beat my best time and get that beer."
When she did her first race she entered it relaxed.
"But then you get that buzz and start to think 'I can go faster'," she said. "It's great, I love it. And you get free beer."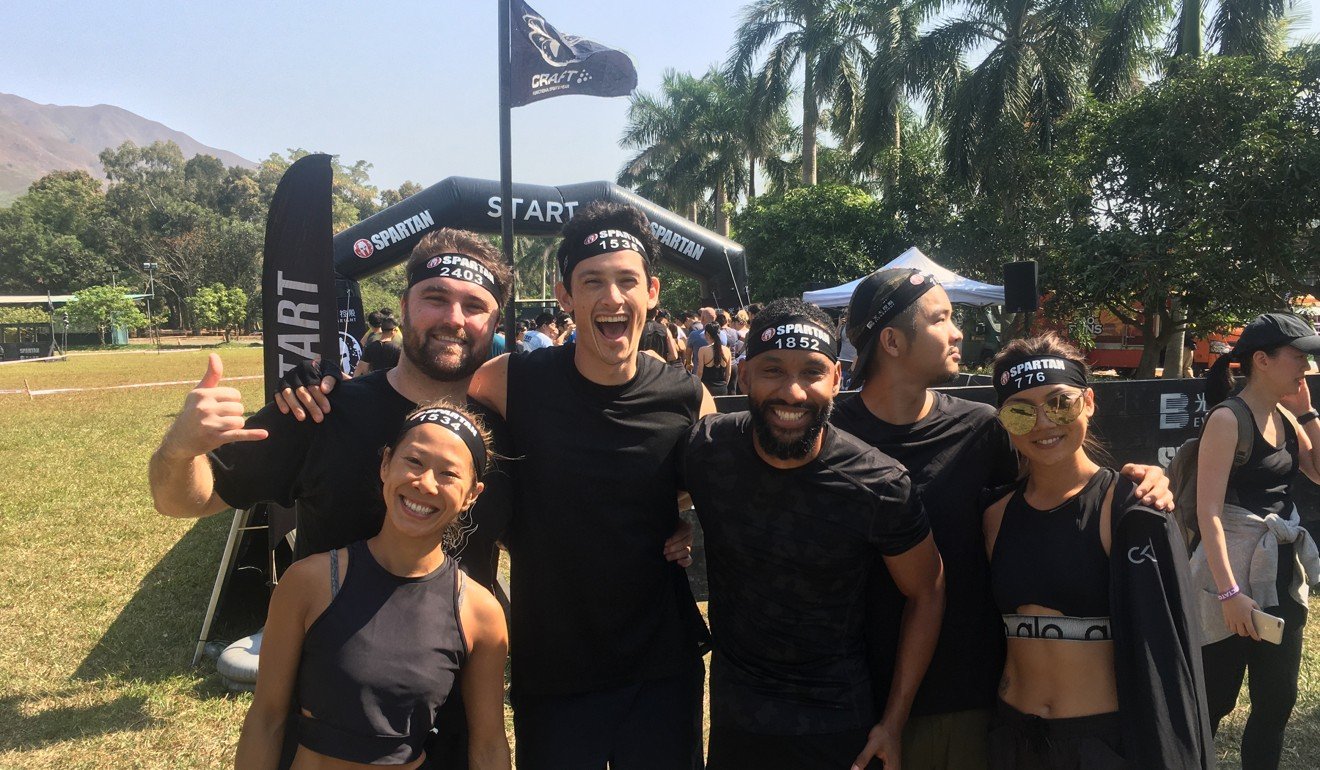 The Spartan Race goes up and down steep hills. Obstacles can include anything from lifting concrete balls to swinging from monkey bars and crawling under barbed wire. They take place every few months in Hong Kong, and each course is different so you have to prepare for anything. Failing to complete an obstacle results in a burpee forfeit.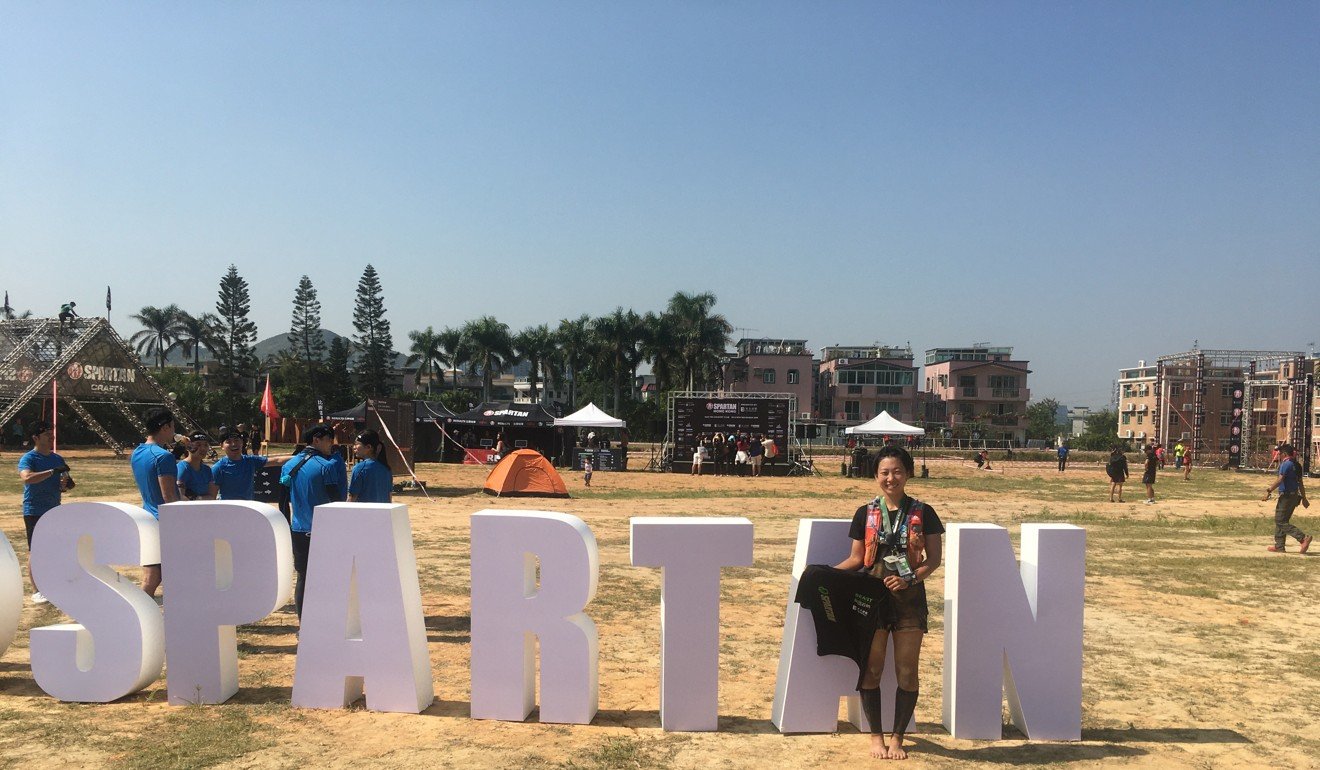 Matt Schulte was taking part in his first Spartan event, along with his friend Rich Wright, who is visiting from Melbourne. The latter had already finished a Spartan in Australia.
"In Melbourne it was about 7 degrees Celcius and pissing it down, so it's a very different challenge," he said, in the baking sun in Yuen Long.
Schulte was surprised how easy it was and wished he had done a longer one than the 5km.
"But because Rich is visiting we wanted to make sure we did an earlier one so we could drink later," he said.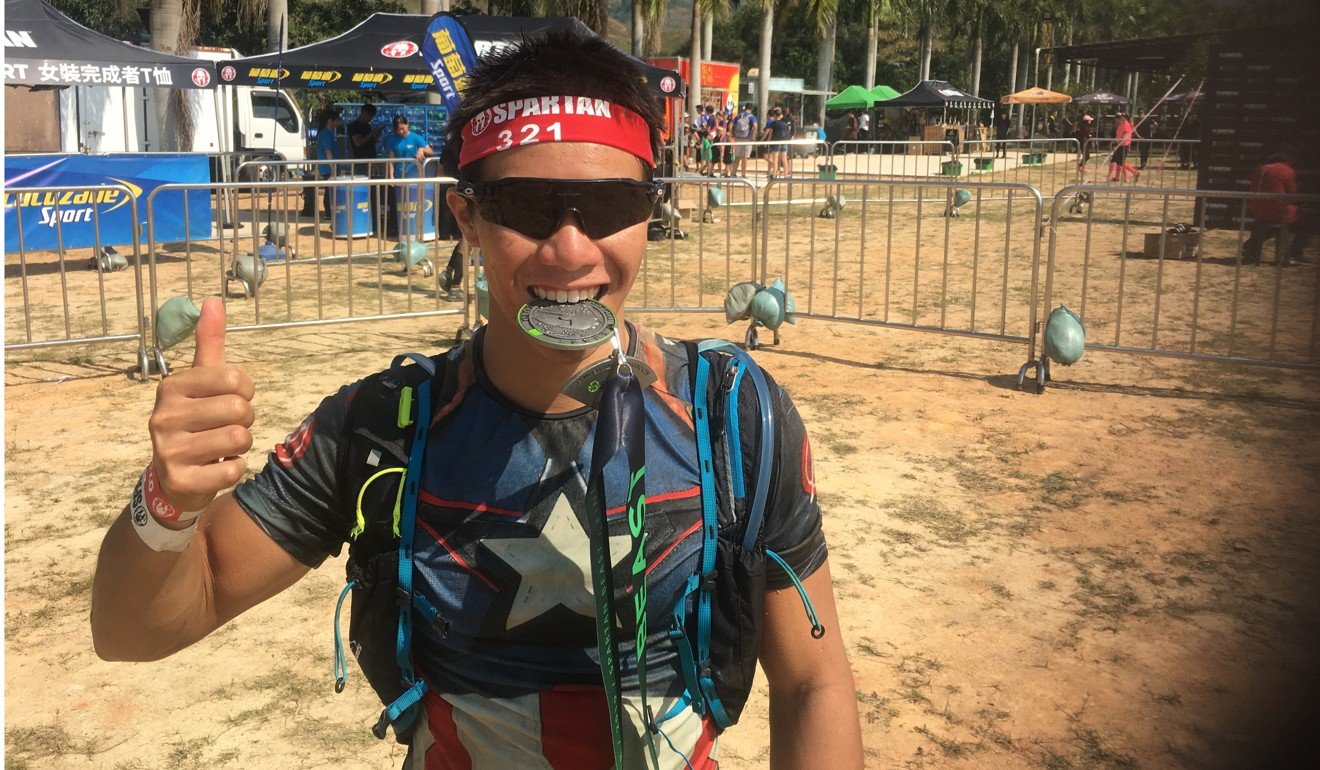 In contrast, Charles Wong was cramping on the finish line of the 21km Beast. "Super tough. I feel like throwing up," he said.
"I said to myself 'maximum effort' and kept pushing."
Maho Fujisawa was visiting from Japan and finished as third woman in the Beast.
"The last few obstacles were tough," she said. "But the cheers from the crowd and from friends got me to the end."