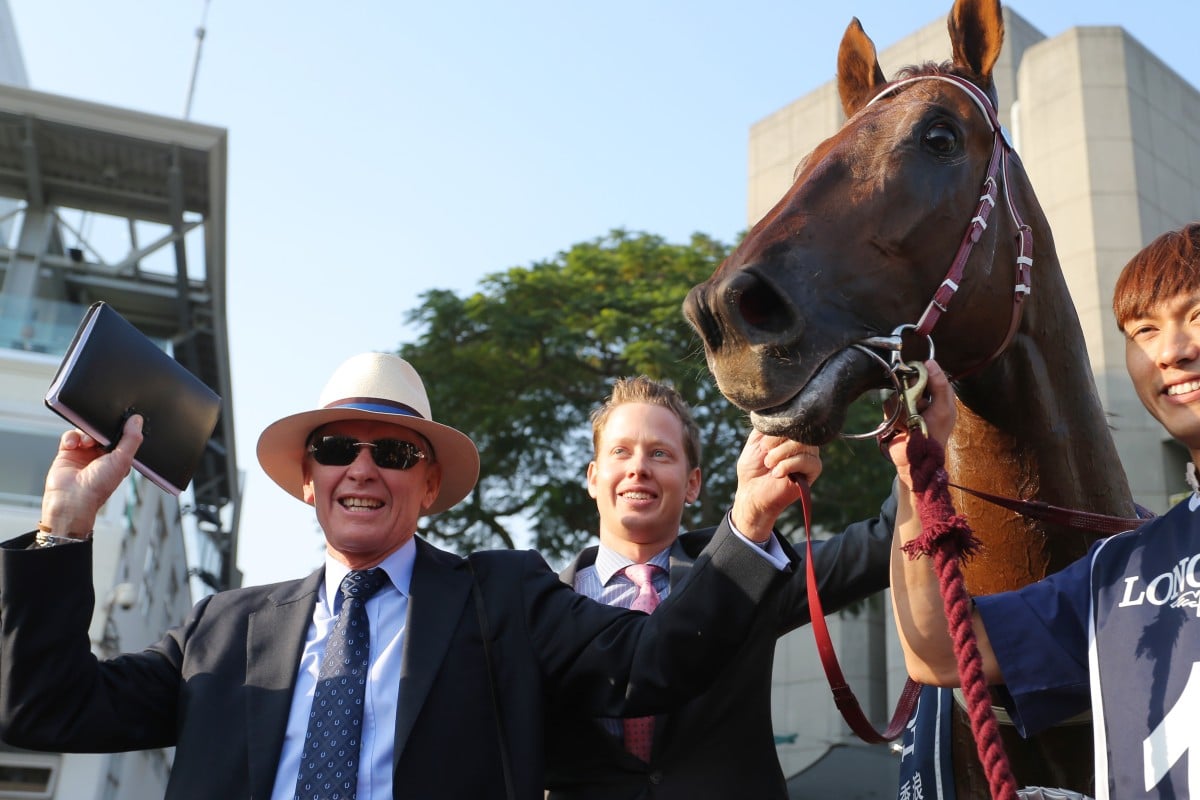 When it comes to the Hong Kong International Races, John Moore has literally seen it all.
He had a runner in Hong Kong's first ever international race, saddling up Wing Ho in the 1988 Invitation Cup, and has captured eight Group Ones on the jurisdiction's biggest day.
Now, on the verge of being forced into retirement by the Jockey Club, it is with a tinge of sadness that he prepares to launch one final assault on an event that he has watched evolve into one of the world's premier race days.
"The Jockey Club started out inviting horses from the Asian region, but hasn't it grown since then?" Moore said.
"It's one week that you want to be in Hong Kong for. Hong Kong has really got everything going for it now.
"I've been part of it right from day one, it's going to be sad when I won't be participating as a Hong Kong trainer."
The first Invitation Cup – now the HK$28 million Group One Hong Kong Cup – was only open to runners from Malaysia and Singapore.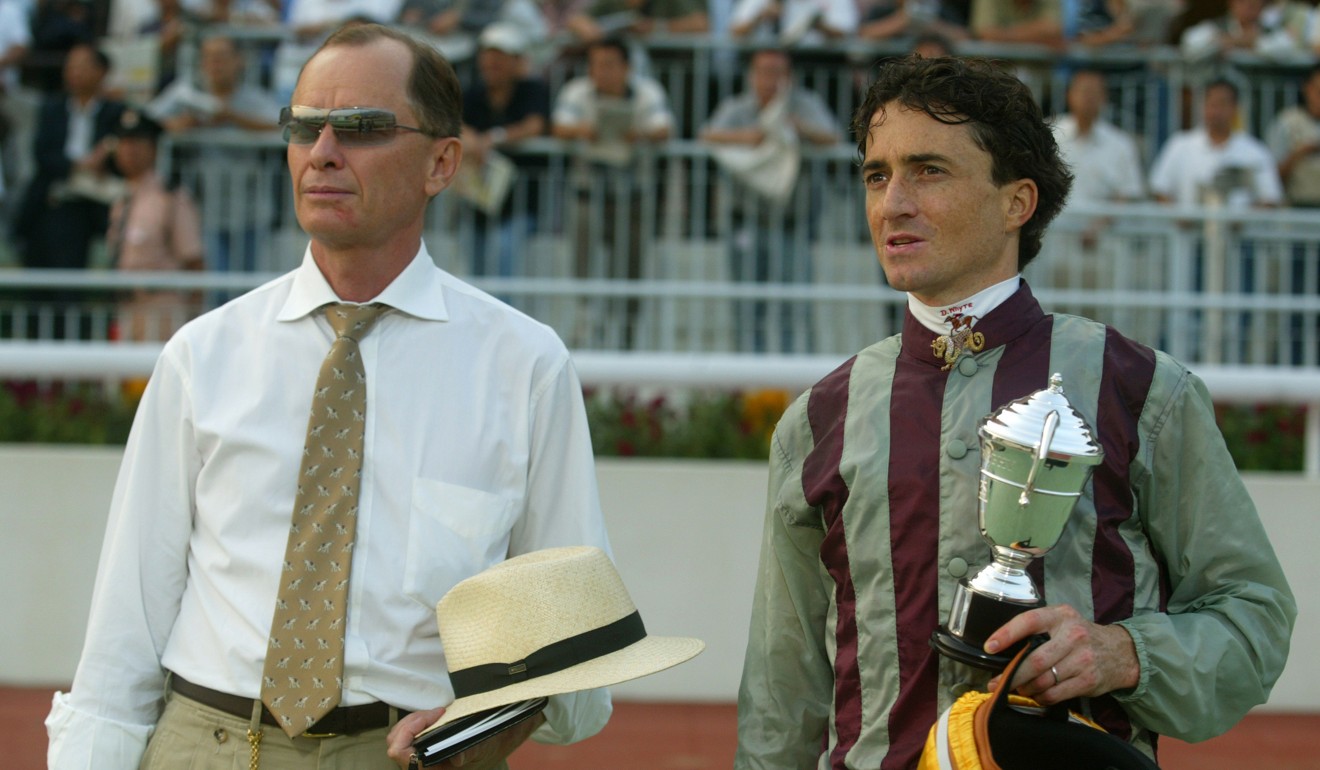 Australian and New Zealand horses were added to the invite list a year later, in 1993 it became open to everyone and by 1999 HKIR boasted four world-class races.
For Moore, international day has been a key driver in turning Hong Kong into one of the world's most competitive racing jurisdictions.
"It was a process where the horses right from day one weren't really good enough to compete on the world stage, in my opinion," he said.
"We were only in the infant stages of really getting things going with buying privates purchases, it took time to get owner confidence to spend that sort of money to buy well-performed tried horses from around the planet.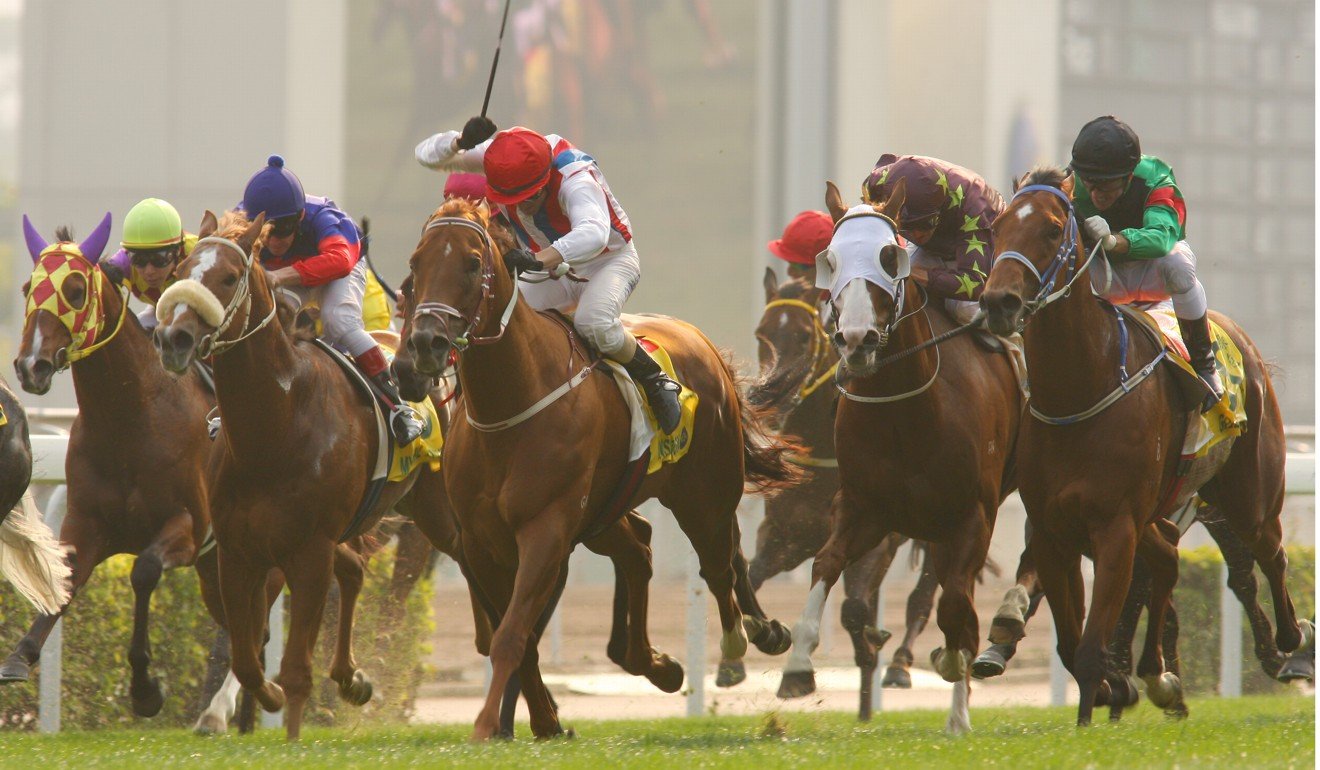 "Against Asian horses we did well but as time went on the owners started to realise that by spending a bit of money you could get a really good horse.
"That has grown from the early days of the invitation races to today, where we are getting the very best racehorses from around the world competing right here in Hong Kong, which is really something."
As HKIR and Hong Kong racing have grown in unison, so has Moore – transforming from a trainer that "still had a lot to learn" to a legend of the sport.
After landing his first international day success with Motivation in 1993 in what was then named the Hong Kong International Cup, Moore had to wait until 2008 to taste victory again, in the Sprint with Inspiration.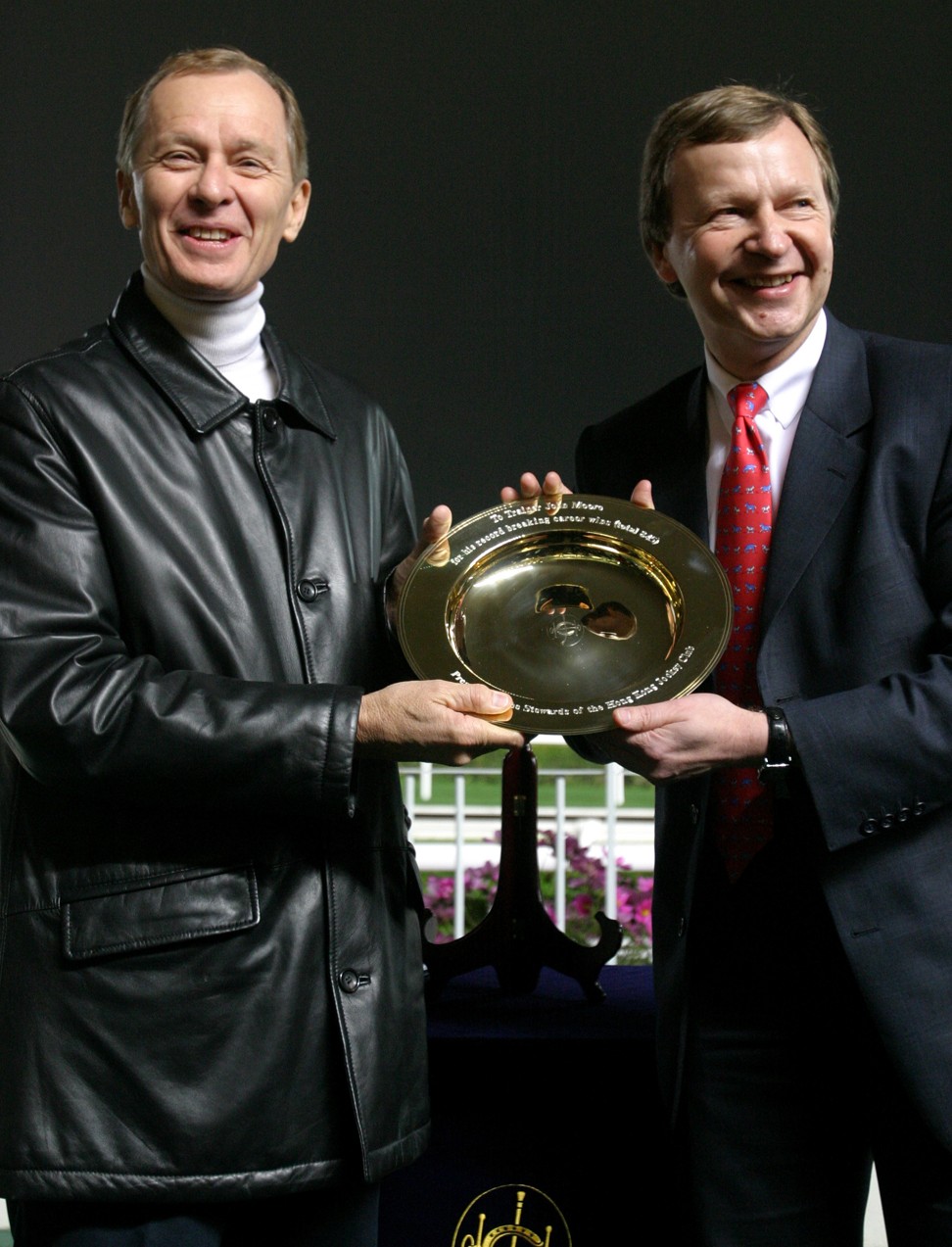 Wins have flowed since – Able One in 2011, Dominant in 2013, Designs On Rome and Able Friend in 2014 and Beauty Generation in 2017 and 2018 – and Moore says a shift in approach to sourcing horses made his stable what it is today.
"It all changed when I went to Europe. Brian Kan [Ping-chee] was buying these crappy looking horses out of Europe and winning Gold Cups and everything ... opening up Europe was the turning point for the Moore stable," he said, adding that until the late 1990s most of his horses had come from the southern hemisphere.
"I started to go to Europe every year, we went in there and looked at dozens of horses and everything turned around in Hong Kong. Everything changed, we had Group One horses because we got the buying power."
Moore has been unstoppable since, with the trainer – who took over from his famous father George in 1985 – amassing more wins than any other handler in Hong Kong history with nearly 1,700 victories.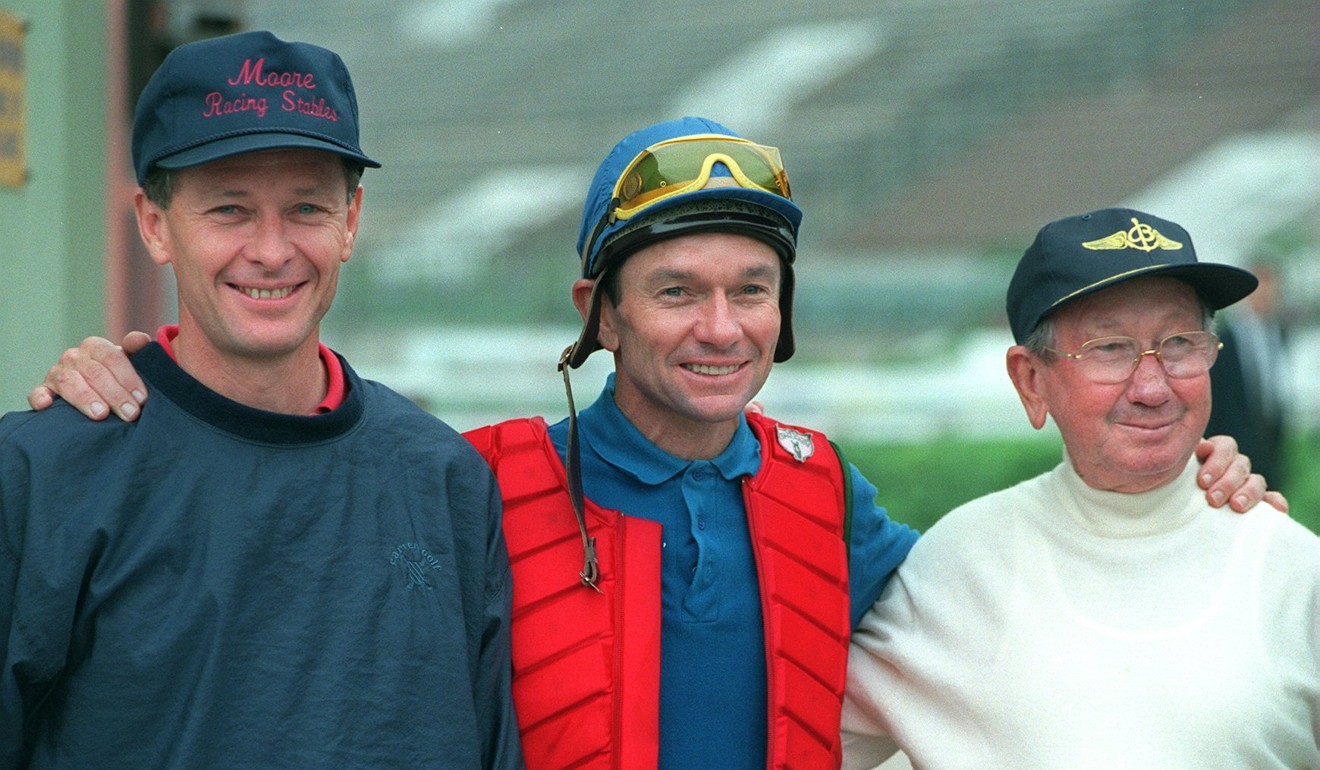 "When I started in 1985 I still had a lot to learn but now, in the last 15 years, I am just so confident that I can get the job done," he said.
"[My son] George and I can get the job done with respect to purchasing and we've done it – Hong Kong's world champions have come through us. It's not by fluke, it's by having an eye for a horse.
"Only in the last 15 years have we really got the owner base together which gave us the money to spend to buy the horses."
After arriving in Hong Kong in 1971, Moore was a jockey until 1978 before becoming his father's work rider.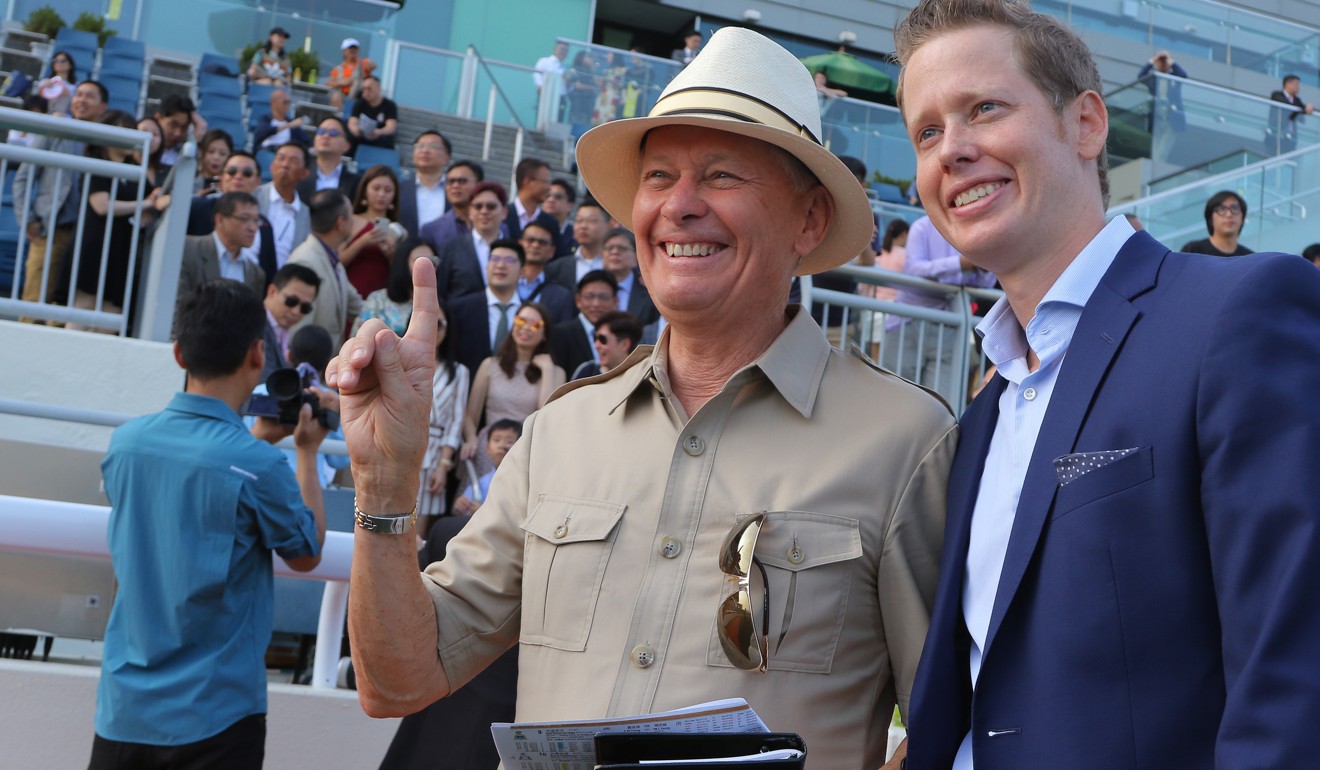 Now he is one of only two trainers, along with Tony Cruz, to have won every HKIR race and he considers the efforts of Beauty Generation and Able Friend as his greatest international day moments.
"Definitely Beauty Generation, because he's up for his third win in the Mile, and Able Friend. Those two really come to mind, it's not only being able to buy them but to nurture them so they can be competitive on the world stage," he said.
Moore is desperate to add to his glittering international day record before sailing off into the sunset and he's well-placed to do just that.
Young gun Aethero (Sprint) and reigning Horse of the Year Beauty Generation (Mile) are set to start favourite in their respective contests, while Moore also has consistent galloper Eagle Way in the Vase.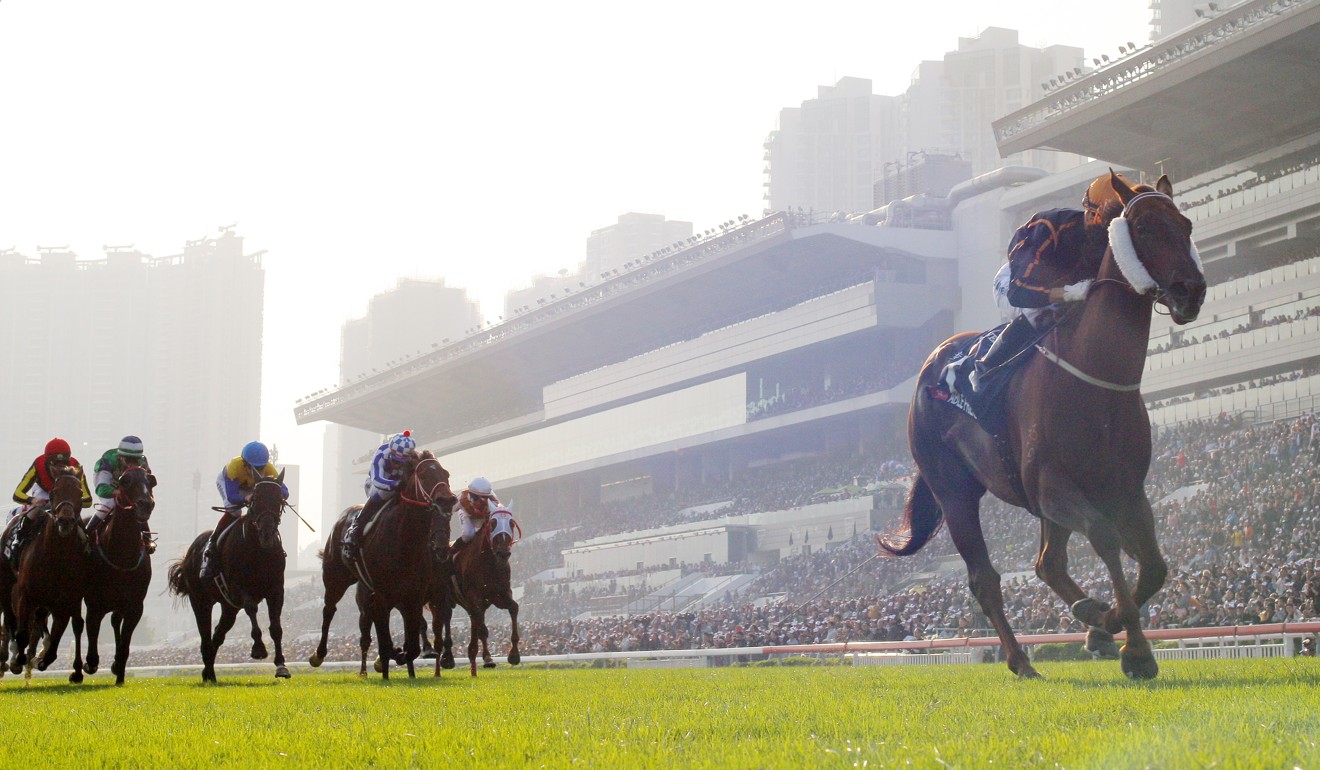 "It would be mission accomplished to win both [the Sprint and the Mile]," said Moore. "It would be the ultimate. It's what we've all worked for and to get the right result, the satisfaction is unbelievable.
"It's every trainer's dream in Hong Kong, not just to participate and make up the numbers but to go into these HKIR races with a chance of winning them. It's really something as a trainer.
"Now it's the end in this country, which is a shame, but let's see if we can go out on a high," added Moore, before suggesting with a smile that his international day tale may not end this Sunday.
"You never know, we might bring a horse back. I'm sure if I come up with a good horse in whatever jurisdiction I train in, I'll be looking to bring it back here because we have a huge public following here and I'm sure racegoers would love to see us again."