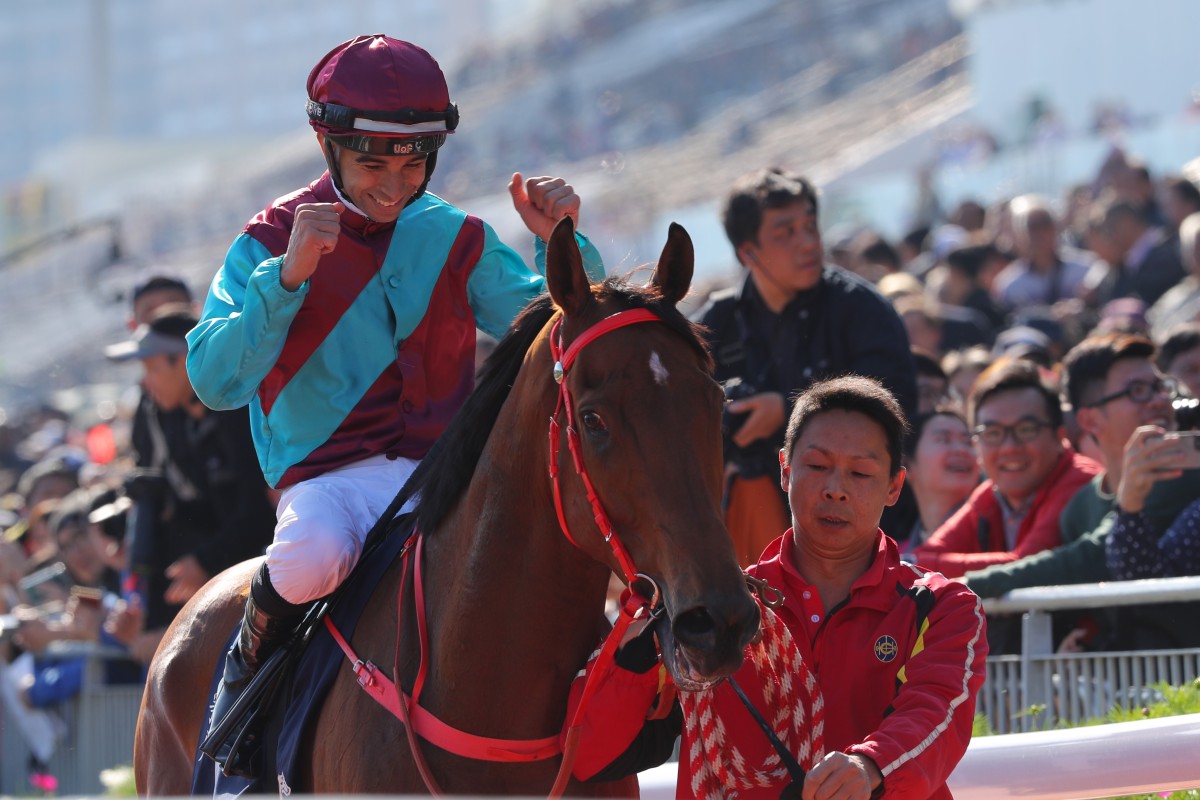 Addressing your thoughts, questions and statements about Hong Kong racing. Have something to say? Send a tweet to @SCMPRacingPost.
It's more than time Beat The Clock comes [to Dubai] for the Al Quoz. Such a well-timed Joao Moreira ride to win the Hong Kong Sprint on the super-consistent horse – @AdolphsonRacing
It's a well-worn saying, but it is absolutely true for Beat The Clock – he is a horse you would love to own.
There is no more consistent galloper in Hong Kong right now – in 23 starts he has never missed a place.
To come in as a private purchase griffin on a rating of 52, to progress all the way through from Class Four to Group One level – and stay there – while never finishing outside the top three is incredibly rare. It's a credit to the character of the horse and to trainer John Size.
With all the hype about Aethero heading into Sunday's Sprint, the Magic Man felt Beat The Clock was underappreciated.
"Some people were doubting how good he was but he proved that he's the best sprinter in Hong Kong," Moreira said in the aftermath.
There is no question Beat The Clock flies under the radar – he does not boast a particularly eye-catching style and he doesn't win his races by wide margins – or all that often.
In the past two calendar years he's only won four of his 13 starts with the biggest margin being a half-length and the other three all by a neck.
But what that doesn't highlight is the quality of those wins. This year he's won all three of Hong Kong's 1,200m Group Ones – the Centenary Sprint Cup, the Chairman's Sprint Prize and Sunday's HK$20 million feature.
John Size shows softer side as Beat The Clock snares Hong Kong Sprint: 'it's humbling to see a horse do that'
No horse has won those three races in a calendar year since Silent Witness in 2004 – that's pretty good company.
Size has been the dominant trainer at Sha Tin this century – 11 titles tell you that – but success at the Longines Hong Kong International Races has proved fleeting, with just two wins to go with eight seconds before Sunday (his record now stands at three wins and 10 seconds).
The Australian was understandably emotional about Beat The Clock's victory, because of the occasion and what the horse means to him.
"It's a natural thing to do when a horse does something that humbles you," Size said.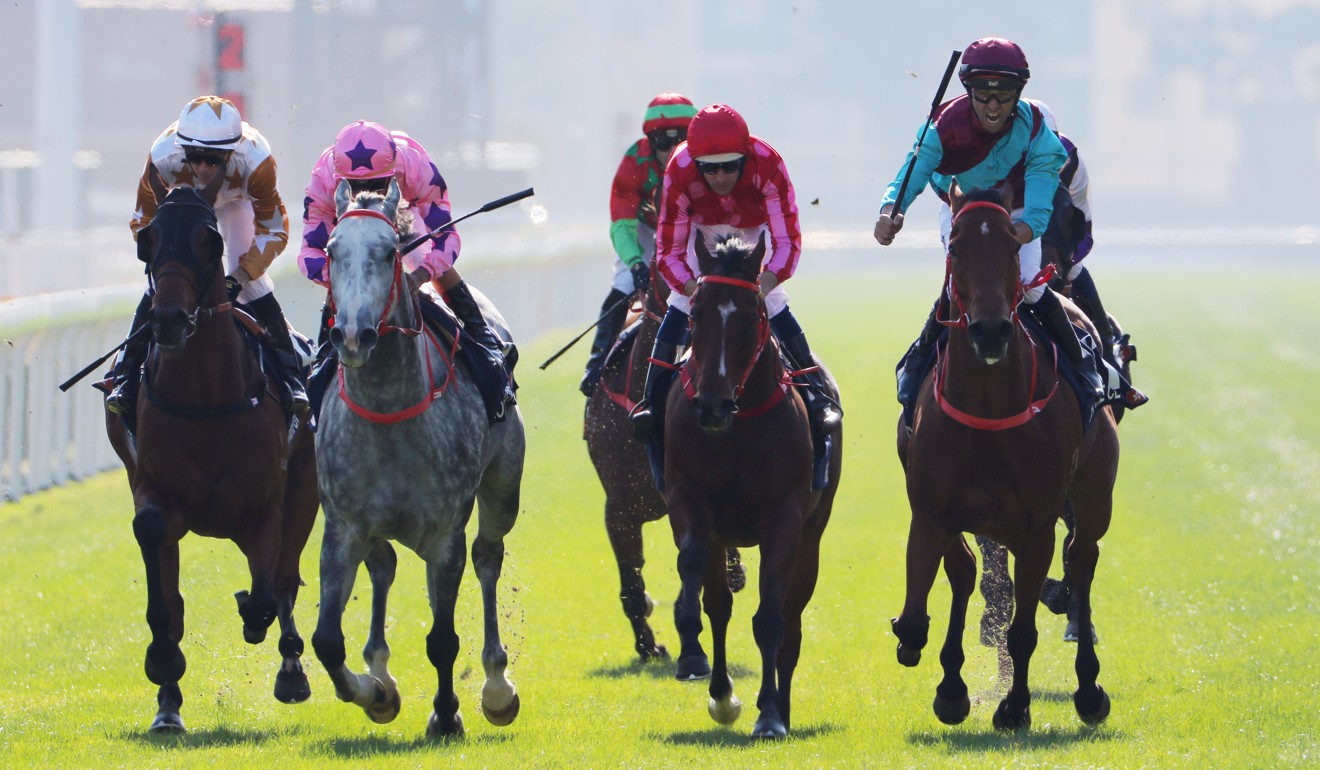 Beat The Clock rightfully holds the title of Hong Kong's champion sprinter, but those hoping he tries his luck overseas are likely to be disappointed.
"It's always on every horse's agenda that he proves himself at international level, but we need cooperation and permission from the owners of course. They're the most important people when it comes to travelling horses – their wishes have to be obeyed," Size said.
"I know for sure that last season and the previous season, the gentleman who owns this horse said he didn't wish to go to Dubai, so I assume he doesn't want to go anywhere."
Aethero might be the next big thing – his run was enormous for a southern hemisphere-bred three-year-old – but the best sprinter in town is still Beat The Clock and it's time he got the recognition he deserves.
Could never believe how Beauty Generation had such a high global ranking and never left the district – @bmracingclub
A quick perusal of social media found plenty of people sticking the boot into the two-time Hong Kong Horse of the Year after his third in the Mile.
He isn't the same horse who went undefeated last season – the results show that – but he is still performing at a level way beyond the average nag. He hasn't missed a place in 13 straight starts at Group level – four as a seven-year-old this season. It shouldn't take anything away from what he has achieved.
What made Beauty Generation so special was his ability to carve out consistently quick sectionals early in a race – and maintain it.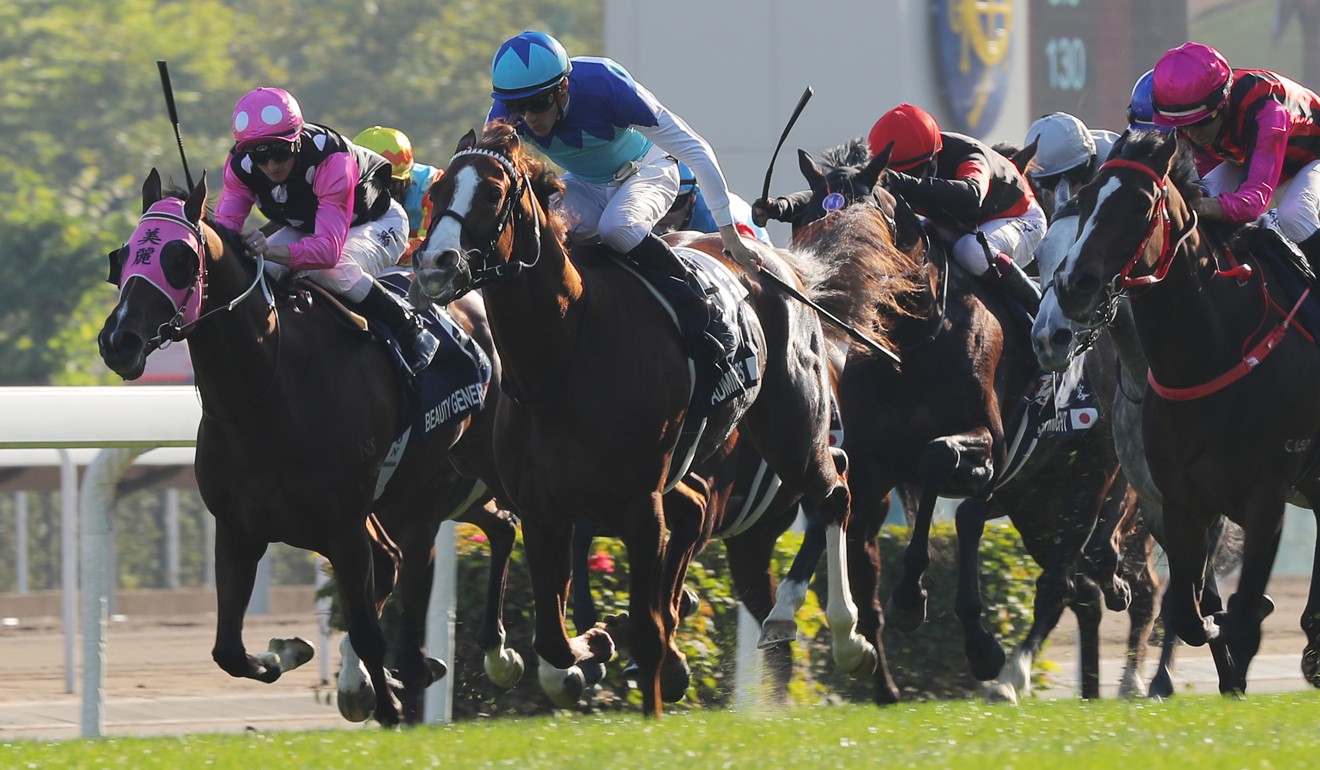 Most of his opponents at the top level have a better turn of foot, so he would win by breaking the backs of those rivals and taking them out of their comfort zones in the early and middle stages so they had nothing left in the tank at the end.
That's not how Sunday's race played out. Zac Purton opted to take the sit on Ka Ying Star and they only meandered.
For comparison, Beauty Generation ran 46.97 seconds for the first 800m in the 2018 renewal of the Mile but was over a second slower on Sunday, clocking 48.08.
Those sectionals swapped around completely for the last 800m, 46.55 seconds in 2018 and 45.44 on Sunday. An interesting little nugget – Beauty Generation ran exactly the same time in both – 1:33.52. Now he was eased down in one and flat to the boards in the other, but it reinforces the pattern he needs to show his best and stop the others from doing so.
In 2018, only three horses matched his last 400m sprint of 22.88 seconds. After a sit and sprint this year, he ran 22.73 seconds – he was faster – but of the first seven to cross the line, he was the slowest.
What do you do with Beauty Generation? That was a common question afterwards.
Retirement was mentioned, some suggested a spell in Conghua, others feel like travelling for a race like the Dubai Turf could rejuvenate him.
In any case, he's done a brilliant job and will do down as one of the greatest horses in Hong Kong racing history, so there would be no complaints if he's off to enjoy a life of leisure.
But if they do continue on, it would be worth remembering what made Beauty Generation so special in the first place and sticking to his strengths.
If he can't perform again doing that, then the answer about what to do next will be obvious.