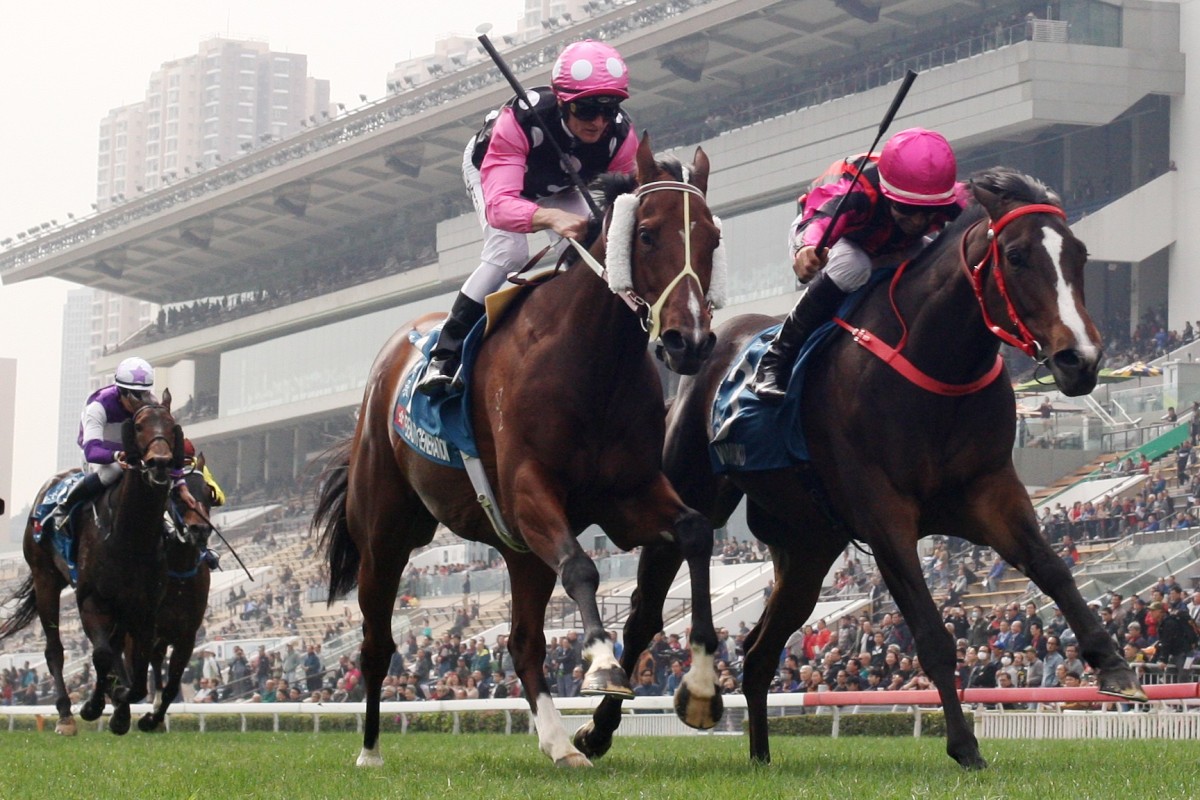 Addressing your thoughts, questions and statements about Hong Kong racing. Have something to say? Send a tweet to @SCMPRacingPost.
Imagine if Beauty Generation leads in the Dubai Turf. Will be hard to catch surely – @nyracing91
It wasn't quite the Beauty Generation of old in Sunday's Group One Stewards' Cup – but it was pretty bloody close.
Last year, the son of Road To Rock would have found a way to win, but there was no shame in his narrow second to Waikuku.
Zac Purton took him to the front – just as he did at his best – and he gave a big kick off the turn, before fighting again when his younger rival loomed up to only go down by a neck.
Beauty Generation clocked 1:33.07 – a time faster than all five of his Group One wins over the course and distance.
Now times aren't everything, but only once in 18 starts over the Sha Tin mile has he ever run quicker – his track record setting effort of 1.32.64 in the 2018 Group Two Jockey Club Sprint.
That probably tells you all you need to know about Waikuku and why they gapped the rest of their inferior rivals.
In any case, what Sunday shows is that Beauty Generation is not done yet. Which opens up the question, what next?
There are two realistic options. The first one: go to Meydan and run in the Dubai Turf before a farewell start in the Champions Mile at his home track.
Alternatively, he could stay at Sha Tin, run in the Group One Queen's Silver Jubilee Cup (1,400m) next month and tread the same path he has in the previous two seasons culminating in the Group Two Chairman's Trophy on April 5 and the Champions Mile.
There is no excitement in the second option – he will (most likely) lose to Beat The Clock over 1,400m and Waikuku has the edge over him in the other two.
The real challenge – and fun – comes in packing his bags for an overseas adventure.
The joy of horse racing is the unknown. It's the build up to a race and all the possibilities it entails. It's about performing under pressure.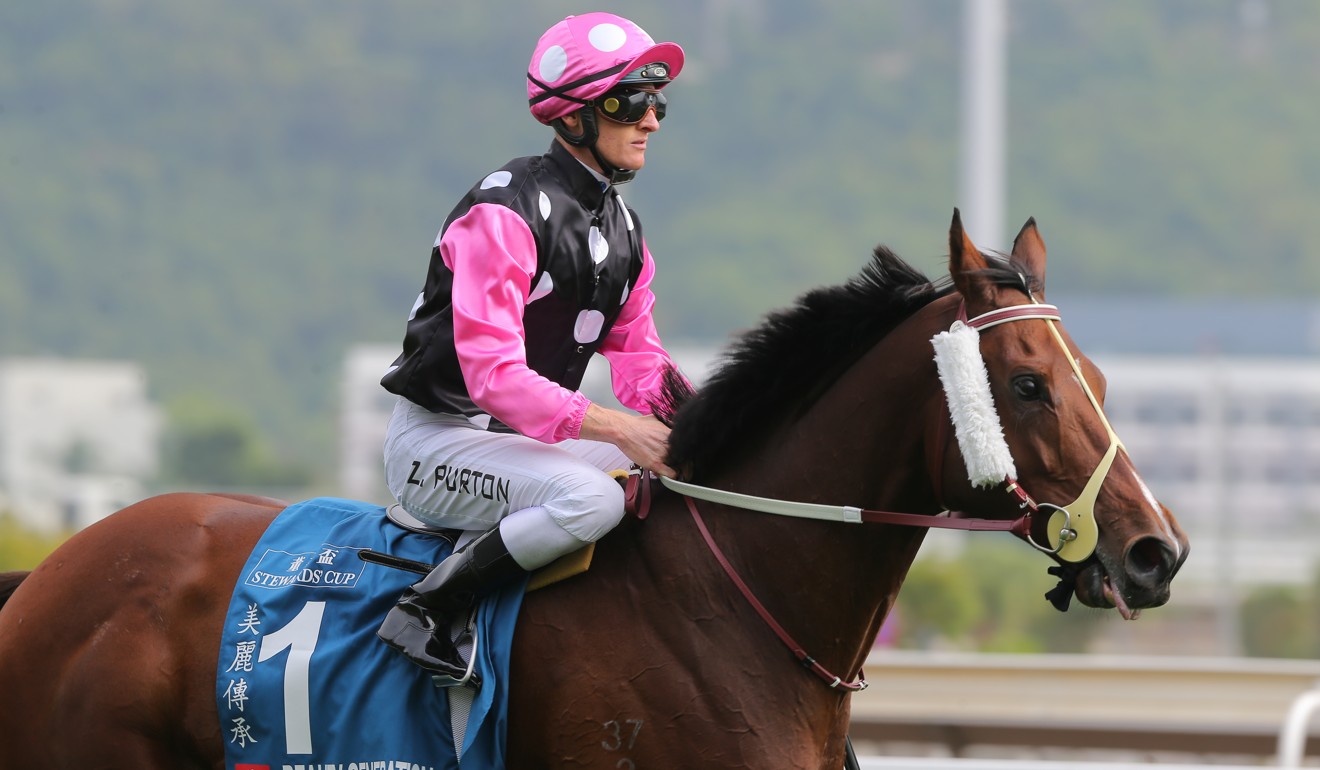 A trip to Dubai could reinvigorate the sometimes cantankerous seven-year-old gelding. And if it doesn't – it was worth a shot. He's already a seven-time Group One winner and has achieved everything in Hong Kong.
His reputation would only be enhanced by a big run overseas – and if the expedition fails the knockers will just reiterate their belief that he's a flat-track bully. The upside far outweighs the downside.
Trainer John Moore is very keen to put Beauty Generation on the plane and he is adamant that the veteran needs to race over further than 1,400m at this stage of his career.
"I think he's the right horse to take to Dubai, that would be the main target now if we can convince the Kwok family to take him," Moore said. "The [1,800m] would be absolutely perfect, put him on the other leg, I think it would rejuvenate him."
Purton was delighted with Sunday's run – "it was a shame he got beat but it was good to see him run well" – and has also backed the Dubai plan.
"I think it would be a good idea. This looks like it might be his last season – there's no pressure now, nothing to lose, we may as well enjoy it," he said.
"You never know, a new environment and rivals that are somewhat unfamiliar with him might bring about a surprise result.
"I don't see too much of a problem with 1,800m. I don't think distance is the problem, I think it's his attitude. If he turns up with the right one, he'll be OK."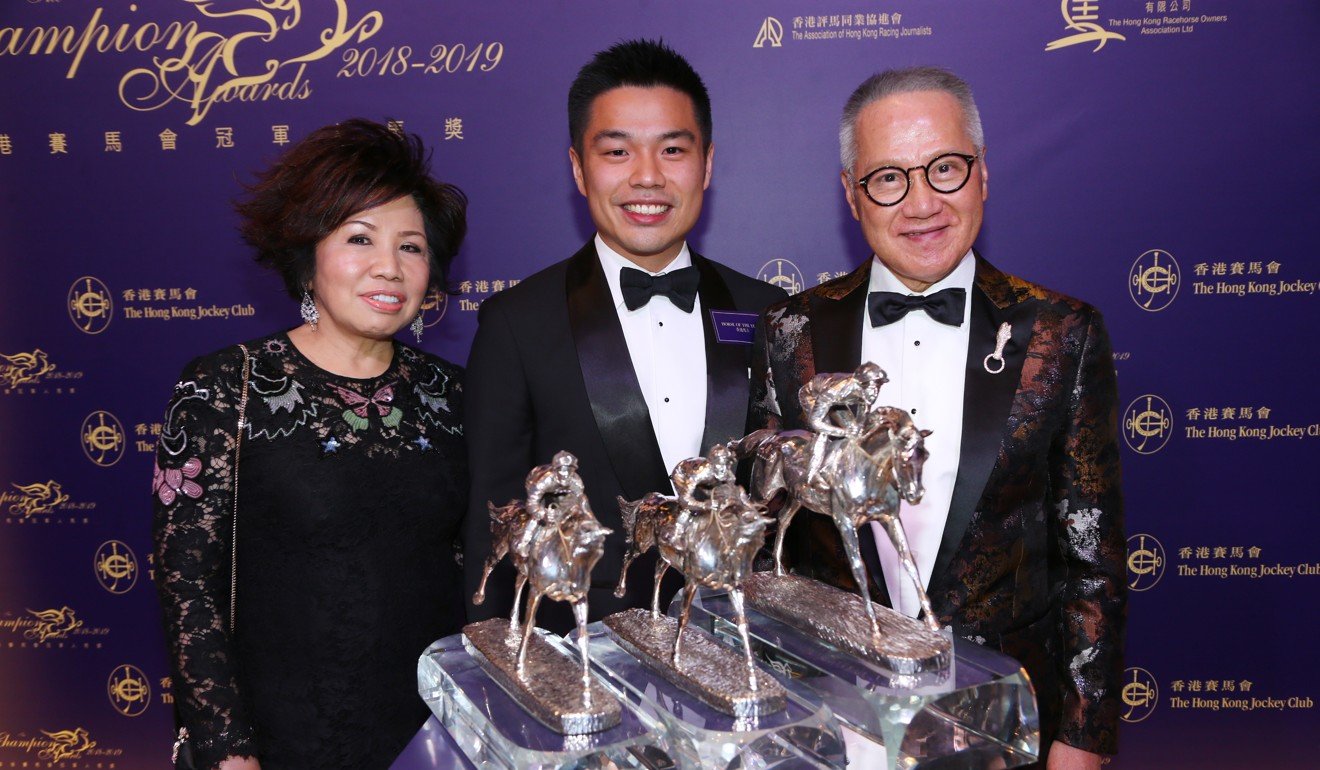 The owners have been reluctant to travel in the past, but there is no winning streak to protect any more and he is already the highest prize money earner in the history of Hong Kong racing – a target set and accomplished last season. It's time to see what else he is capable of, even if it is in his twilight.
Some Jockey Club officials were quick to dismiss Dubai as a "bad idea", but they have skin in the game – they're trying to protect the rating of any Group Ones he would miss given the lack of depth at the top level here right now. It is a short-sighted view.
There is far more to gain by showcasing Hong Kong's stars on a global stage.
On Wednesday night, Beauty Generation will be named the "world's best miler" when the 2019 Longines World's Best Racehorse Rankings are released.
What is that title really worth if he never leaves the Hong Kong bubble?