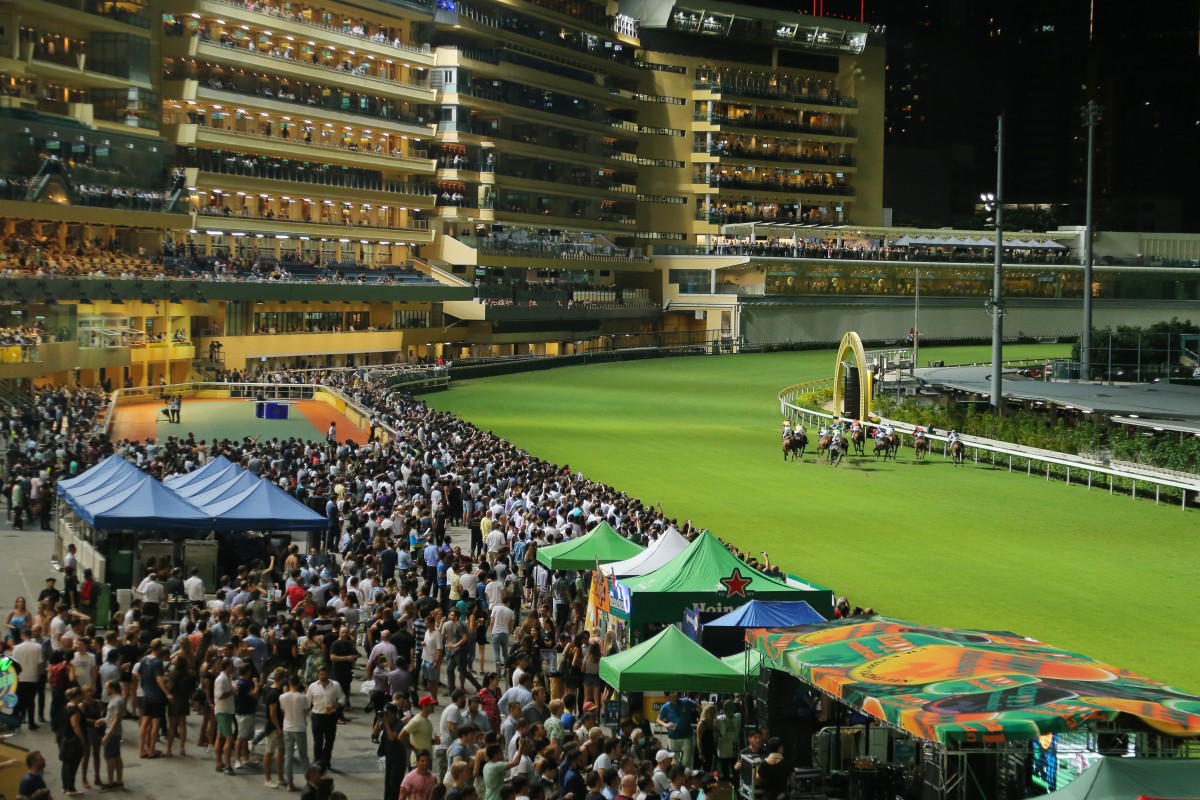 Horses will still run at Happy Valley on Wednesday night but the iconic beer garden will be shut as the tight measures put in place to reduce the risk of spreading the deadly coronavirus hit the city circuit for the first time.
The Jockey Club reiterated the partial lockout enacted for Monday's Lunar New Year meeting is remaining in place for the short-term, meaning only those with existing bookings, owners with horses running at the meeting, staff and key personnel will be allowed entry to the track.
Taking into account the current number of bookings, it is expected there will be 3,000-4,000 people in attendance.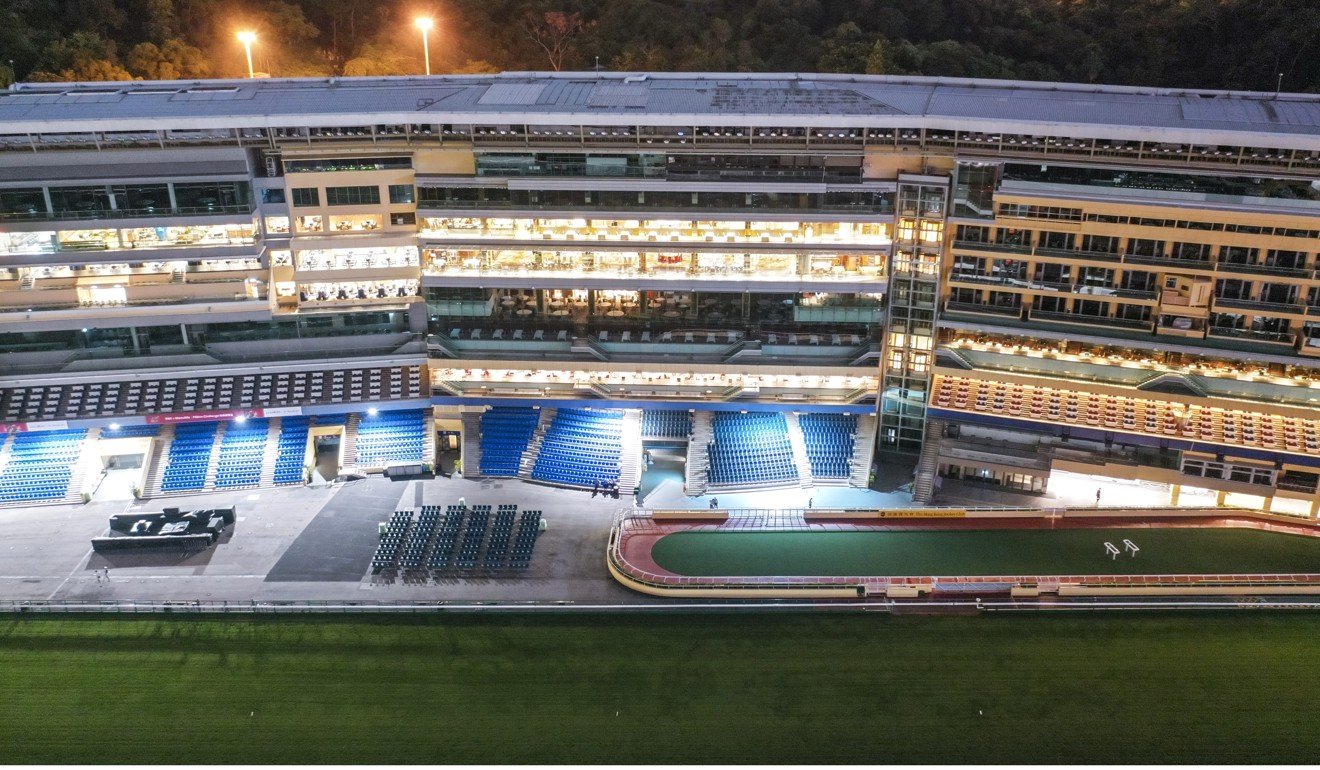 "All customers will receive temperature screening before entry and will be advised to wear medical masks," the Jockey Club said in a statement. "Patrons who wish to cancel their bookings will be given a full refund."
It means the beer garden, the public stand and betting halls will all be shut and the usual festive vibe of the Valley will be missing.
In addition to the lockout, the Jockey Club confirmed all off-course betting branches [OCBBs] will be closed on Wednesday to avoid potential crowding, but all interactive and telebet services will continue to function as normal.
"We have applied significant measures to minimise any potential risk which could come through going to the races," Jockey Club chief executive Winfried Engelbrecht-Bresges said.
"When we looked at what we had to do, we are expecting that this health issue will last a significant period of time. It's not a once-off, so the measures we employ are in a phased approach.
"We will, on a daily basis, look at the risk levels and if we have to take even stronger measures, but at the moment we are satisfied that what we have done is responsible."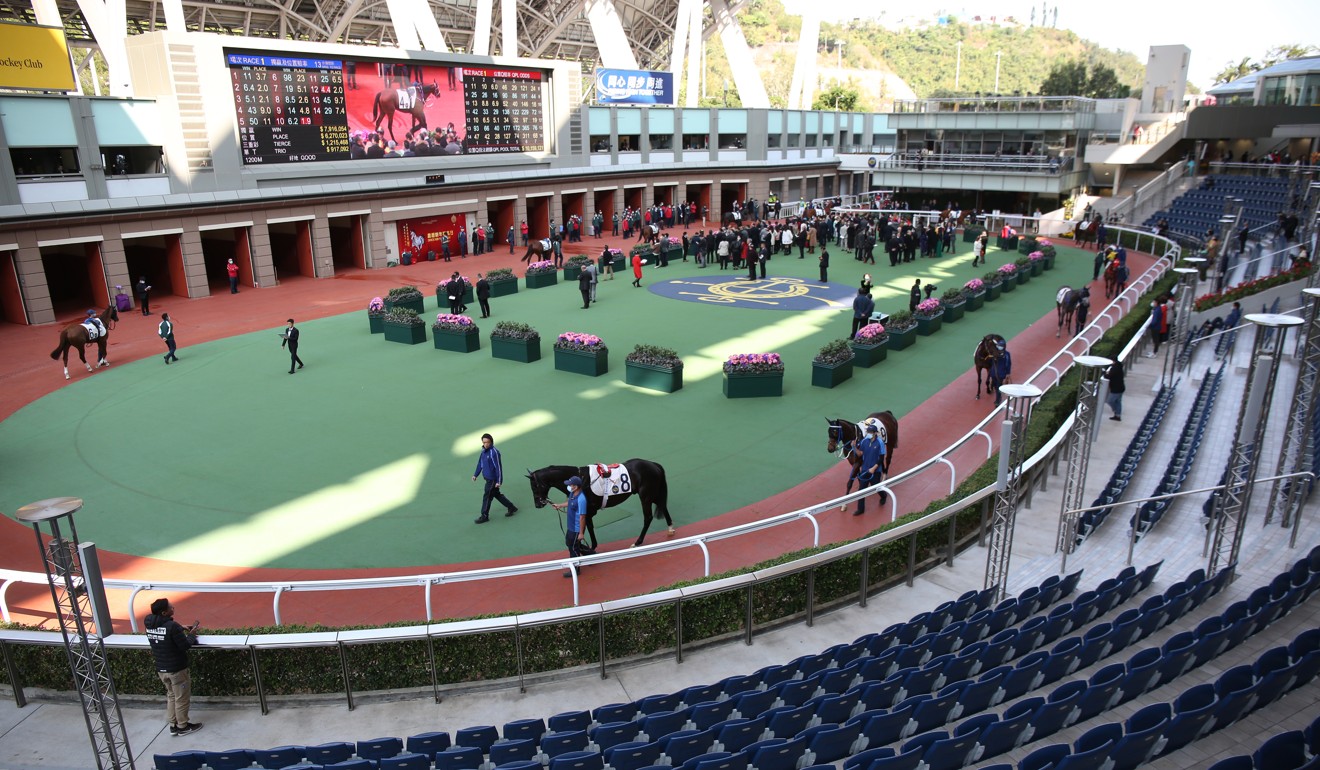 The partial lockout had a significant affect on Monday's meeting, with the crowd at the two tracks down by 95,980 while turnover dropped from HK$1.7418 billion to HK$1.4596 billion.
"The OCBBs have always [contributed] a percentage of 15 or 16 of turnover and it was down in exactly the same way," Engelbrecht-Bresges said.
"We lost 15 or 16 per cent, but in the overall picture, it's not about the financials, we wanted to provide an ongoing service to our customers.
"It is not only about us and turnover and tax, we have a significant number of staff who depend on racing for their income.
"If you closed down racing [on Monday], you would have closed down racing, I believe, for six to eight weeks. So we want to continue if we can."
Engelbrecht-Bresges was working at the Jockey Club during the SARS outbreak in 2003 but feels this situation is unique.
"We continued racing without restricting public access," he said.
"Looking at this virus, it's unknown how its spread, even if you don't show any symptoms it could be transmitted. We are being more prudent and risk averse.
"I think the public sentiment is different [from SARS], so you have to adjust what you do in the different circumstances.
"It's a very difficult time for Hong Kong and we think keeping one of the major [sources of] entertainment going is important.
"We know this new coronavirus is a significant risk but we have to manage risk, so we do it responsibly."